Entering your 30s in Montreal is far from a bad thing. It usually involves a fatter wallet, and a cleaner place, and a newfound respect for hangovers. And now that you're exploring the finer spots the nightlife scene of the city has to offer... you should be avoiding others like the plague. These are those places...
McGill campus
A "student bar" can be a pretty fluid term, except when the bar in question is quite literally on a university's grounds and held within the students' society building, as is the case with McGill's on-campus bar Gerts. If you're a McGill undergrad student, Gerts is a godsend, letting you drink on the cheap almost whenever. If you're getting a post-grad degree at McGill, or even if you're an older undergrad student... just go to Thompson House's grad student bar. It's way classier. All of this also applies to Concordia's on-campus bar Reggie's.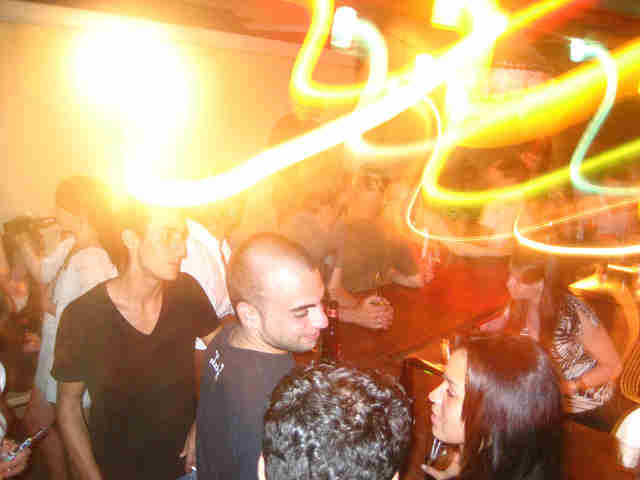 The Plateau
Technically the "bar" in Tokyo Bar's name is a bit of a misnomer, as the venue is more of a small club than anything else. Locals know this useful bit of information, and more importantly, are aware of the fact that the clientele is made up almost entirely of sloppy first-year university students. A small portion of the Tokyo Bar population is older dudes creeping on girls, so don't think it's really okay that you go if you're post-30, because you do not want to be that guy.
 
McGill Ghetto
Proximity to a university residence generally turns a bar into a breeding ground for youngins, as is the case with Bar des Pins. Affectionately referred to as BDP, Bar des Pins is only a short walk away from McGill's "New Rez" (a hotel converted into a student residence) so students flock to the bar regularly. You could potentially grab a low-key pint at BDP if you go on off-hours, just make sure to avoid the spot like the plague on Tuesday nights (aka Beer Pong Tuesdays).
Latin Quarter
Don't let the incredibly large patio and four different floors fool you, Le Saint-Sulpice is dominated by the annoyingly young. By which we mean bros and biddies, who will forever keep Saint-Sulpice operating with their need to drink pitchers of sangria outdoors.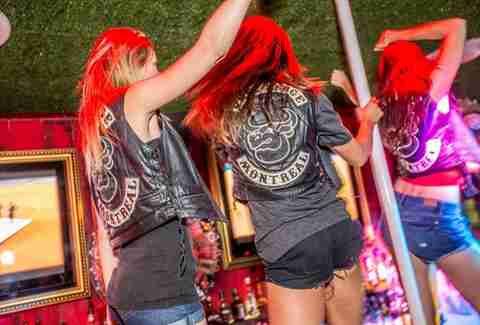 Mile End
Your body can't handle the same things it used to be able to when you pass 30, and no, we're not talking about alcohol. We're referring to sheer embarrassment. And Chez Serge's mechanical bull, the bar's main point of appeal, will definitely make you feel silly even before you take your turn.
 
The Main
When you're in your 20s, the notion of getting cheap pitchers of beer and free popcorn is almost too good to pass up. But once you get a bit older, and your palate is a bit more refined/grossed out by bottom-of-the-barrel beer and overly salted kernels intended to make you thirsty and drink more, you can see through the clever tricks employed by Bifteck. And don't let the name fool you, no steaks are served at this St. Laurent dive bar, though no one should order one if they ever decide to.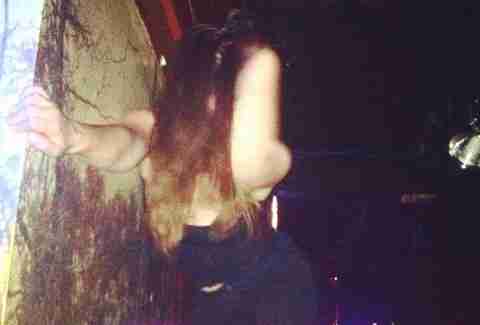 The Main
Any night at Korova when you're in your 20s is a night not to remember, mainly because the bar fosters excessive drinking and embarrassingly wild dancing. A favorite spot for undergrad students, most people feel too old to go to Korova once they're past the age of 22. With that in mind, over-30 folk will see themselves as positively ancient in comparison.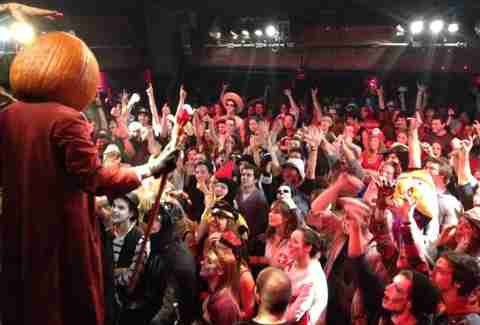 Downtown
Turn 18 and go to Foufounes Electriques and get sloppy, it's almost a Montreal rite of passage. Given how cheap beer is at this bar/venue, you can understand why Montrealers flock to Foufounes Electriques once they're of age (or have a fake ID) and why you should probably avoid the spot if you're over 30. If you're into metal or punk rock, then maybe Foufounes would be more up your alley, but that's the only exception.
 
The Plateau
Two types of people go to La Petite Idée-Fixe: 20-somethings looking to drink cheap beer on a relatively nice patio and really old men who want to drink and smoke inside. Oh, and there are a few cougars in the mix too. Unless you want to force your way into one of those categories (who doesn't want to be a cougar, right?), it's probably best that you pick another spot on Parc.
The Main
Part club, part barbershop, the Blue Dog Motel (or just Blue Dog) is an odd mix of musical and hair stylings. Heading to the Blue Dog Barbershop is definitely a solid idea if you're over 30, as you can enjoy a great haircut with some whiskey and feel all refined and manly. You'll have the opposite feeling if you go to the club...
The Plateau
Even though Abreuvoir has a pretty nice terrasse, and functions as a comedy club, you're still going to want to avoid the bar if you're over 30. Much like most of the bars on this list, the Abreuvoir clientele is very much on the young side, as the weekly event EDM Thursdays pretty much spells out for you.
 
Downtown
Cheap, divey, and at the heart of downtown, Cock n' Bull already sounds like a mecca for young folk who want to get intoxicated for next to no money, and it is. Add to that the fact that Cock n' Bull is only minutes away from Concordia University, and you have a recipe for a bar where anyone over 30 will instantly feel old and out of place upon entering.
Sign up here for our daily Montreal email and be the first to get all the food/drink/fun in the City of Saints.