After taking a tour through Montreal's Most Important Restaurants, naturally we're a little thirsty, so it stands to reason that we'd turn our attention to the city's most impactful, influential, or otherwise significant drinkeries. These are the bars which for one reason or another, make Montreal, Montreal.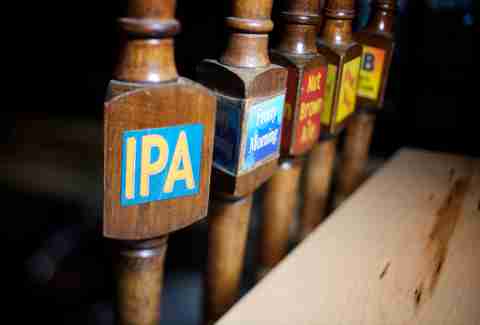 Downtown
On any given night of any given week, some of the best live music in the city is playing at Brutopia, and it's all free. Saturdays and Sundays are usually a bit more intense, featuring bigger bands. Forget Osheaga, you can get your fill of live music from the comfort of your favorite bar -- and that's not even mentioning the fact that it's one of the city's pioneering brewpubs.
Plateau
Le Lab might just make some of the best cocktails in the country, and if it doesn't anymore, it certainly paved the way for bartenders to aspire to fancy techniques that hadn't even crossed their booze-addled minds. It's forever upped the level of mixed drinks in the city, and for that we are forever grateful.
Plateau
SUWU has played a huge part in the Montreal hip-hop scene. The tunes are constantly on point and even the drink names are rap infused, with cocktails like the Big Booty Ho and Wu-Tang. It's a chill, relaxed vibe that's perfect for a date as well.
Downtown
This place takes a spot simply for having the most extensive selection of beers in the city. Seriously, it's almost dizzying. Walking into Bier Markt is like walking into a hoppy library. With over 150 different types of beers from 30 different countries, you'd need to be a regular there for years to try everything.
Plateau
Why it's important: because you'll be hard-pressed to find a better spot to bring an older date. Are you looking to woo someone who's a little more, um, "experienced" than you? Take them to Dieu du Ciel to enjoy some quality conversation over a sweet cider or the patented coffee-beer hybrid Péché Mortel, which accurately translates to "Mortal Sin."
Plateau
This place is arguably the best dive bar in Montreal. Barfly won't "wow" you with its ambiance or décor, but it's the definition of a classic bar, equipped with good drinks, good music, and a roster of interesting characters. It's the yardstick by which other dives are measured.
Mile End
Yes, when Ping Pong opened, it expanded the horizons for what a bar could, and should do in this town. After going here enough times, you'll begin to feel that no night is complete without an intense game of ping-pong or foosball.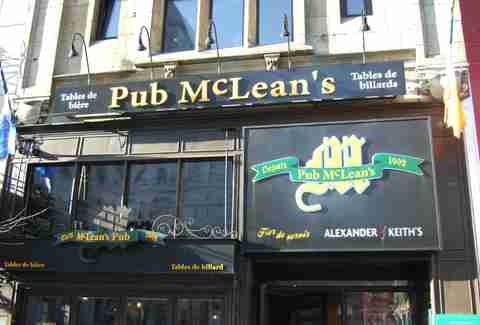 Downtown
Hockey is important in this town, and no bar has treated it better over the last 20 years than McLean's. There's no better place to catch a Canadiens game. Why? Because of two important words: beer. Tower. Plus, if you know anything or have heard anything about hockey in Montreal, then you're aware of how intense these games can get.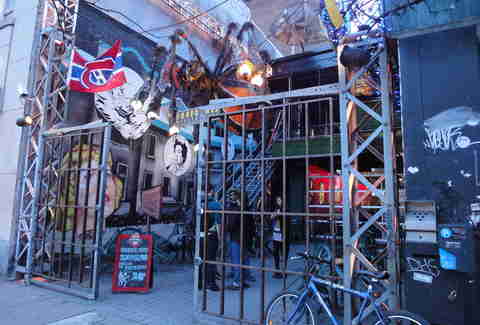 Downtown
Every city needs a bar that serves cheap beer. At Foufounes you can get merry with minimal change in your pocket, but that's not the only reason there's a line around the block, and why it's always packed: it's actually a damn good bar. And without it, Montreal would be a worse place.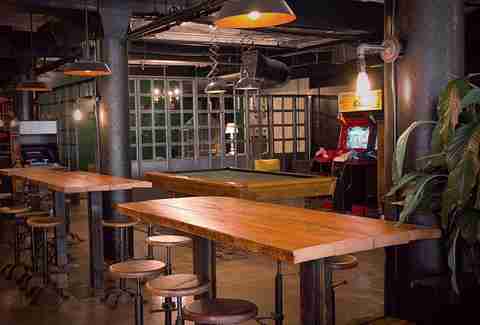 Plateau
Showing how sleek interior design can turn a bar into something more than that, the entire place is set up like a really nice apartment... an apartment that would belong to a guy who wears leather shoes and well-fitting pants and reads a lot. There are couches, plants, rugs on the floor, arcade games, and the VIP area is set up like a bedroom, equipped with an actual bed.
Plateau
The Plateau/Mile End is pretty much a hipster paradise, and Else's is its capital. This dive bar is famous for its classic ambiance, its impeccable staff, its quality drinks, and its fascinating menu. This place is a must for any foodie looking to have a relaxing night out and try some incredible, unique dishes.
Sign up here for our daily Montreal email and be the first to get all the food/drink/fun in the City of Saints.