So, it's Christmas, and it looks like you're stuck in Nashville and can't see your family. Or you've done nothing for three solid days except see your family. Either way, we have the perfect answer: bars exist, they serve alcohol, and 26 of our favorites are open on the 25th itself, ready to serve you up a little holiday spirit.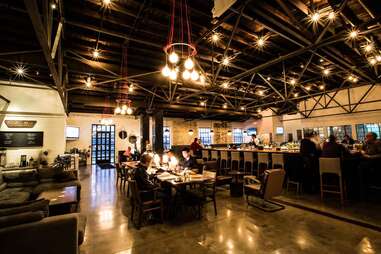 Downtown
Pinewood Social is probably one of the most surprising places open on Christmas, but there are no complaints here! Perhaps, instead of fighting, you can challenge the family to a bowling tournament to let off steam.

Downtown
The Hermitage is beautiful this time of year and, even better, the Oak Bar has one of the city's best whiskey collections.
Downtown
If Santa can go to Broadway, so can you.

Downtown
Craft cocktails to drown out the holiday stress? Yes please.

Downtown
If the elf on your shelf tells you to shoot sambuca, it's probably time to head back home. Bad elf.
Downtown
Robert's is perfect when all you really want is a cold domestic and to see no one you know.

Downtown
Same goes for here.
West End
Because it's never too early to start. Or keep going till you beg the concierge for a room so you don't have to go back and crash with your cousin who wets the bed when drinking.

Downtown
Bonus: you're bound to find a Mrs. Claus in this neighborhood.
8th Ave South
For grabbing a beer and not caring to run into everyone you know.

Midtown
You can always count on the ol' standby.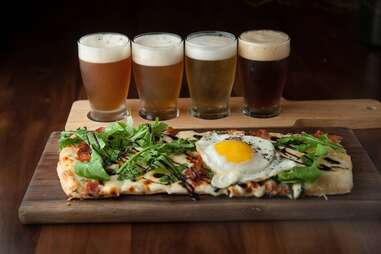 West End
If you go for breakfast, just hold the orange juice.

Downtown
The live entertainment doesn't even take a holiday here.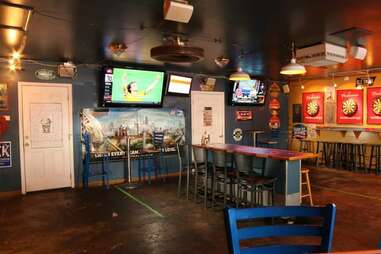 East Nashville
Because we all know what Santa really wants is a Bushwhacker…

East Nashville
And a cigarette break.

East Nashville
Don't tell Rudolph of this place's affinity for taxidermy.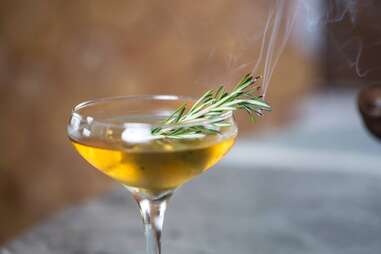 12South
It may not be a white Christmas outside, but here you can have a winter wonderland all year long.

Sylvan Park
You won't need that tacky sweater to stay warm with this crowd.

West End
You can always count on your faithful neighborhood dive to open at noon on Christmas.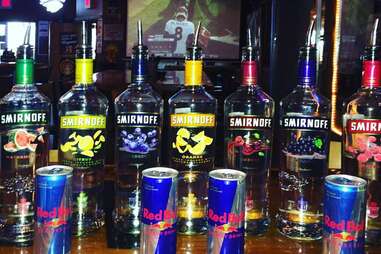 Midtown
Side by side, both bars are open. You can flip a coin or choose based on how Cousin Eddie really made you feel this year.
Midtown
And you'll have all of Midtown to park his RV.
Belle Meade
Opt for Sperry's when the whole family needs a drink.
Green Hills
If you made it this far, the bartenders know why you're there and will make damn sure to take care of you.

Green Hills
They may even let you stay there.

Green Hills
Or next door.
Sign up here for our daily Nashville email and be the first to get all the food/drink/fun the Music City has to offer.
Kendall is a Nashville native who always listens to the elf on her shelf.