Remember when Nashville had only a handful of breweries? Thankfully, those dark days are far behind us, with more than 20 craft breweries now operating throughout Middle Tennessee. And as the city continues to grow and its residents need a respite from the traffic and construction chaos, we're lucky that the local brewmasters have built some terrific taprooms where you can sample their fine creations. So get out there and find some of the the best Southern craft beers at the finest Nashville breweries, and maybe get in a game or two of cornhole while you're at it.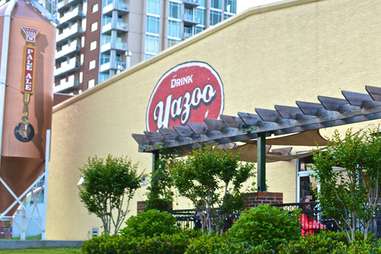 The Gulch
A Southern staple since 2003, Yazoo is one of the most widely recognized Nashville brands, with brewmaster Linus Hall consistently coming up with innovative beers (see their Hop Project, made with different hop varieties in every batch). When it outgrew its original spot in Marathon Village, Yazoo expanded to its current home, a 40-barrel brewhouse in the Gulch that's one of the largest breweries in Tennessee. The taproom is open Wednesday through Saturday, offering a menu of cheese platters, spiced pecans, and beer bread, and a variety of food trucks can also be found parked out front on any given day. Tours are available for $8 per person and come with a 5 ounce souvenir glass that's refilled often throughout your stroll through the facility. Try the Dos Perros, Sly Rye Porter, Hop Perfect IPA, and the high-gravity SUE, an imperial cherrywood smoked porter.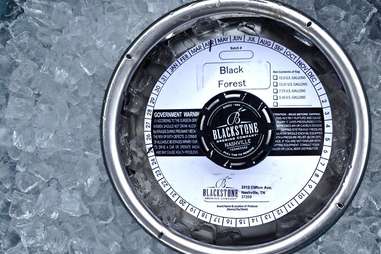 West End
Opened in 1994, Blackstone is the pioneer of the city's craft beer scene. Its portfolio features such delights as the HopJack IPA (a new, aggressive, twice-hopped release), a high-gravity Adam Bomb Imperial IPA, and the Black Forest Black Kölsch. Try its greatest hits and new additions at the taphouse, which is open all week.
Nations
Perhaps it's the pin-ups featured in Fat Bottom's logos that drew you there, but it's the varied portfolio of full-flavored, unfiltered brews (like the Ruby Red American Ale, or the Black Betty IPA) that keep you coming back. The operation stems from the home-brewing hobby of founder Ben Bredesen and recently packed its barrels and moved from its original East Nashville home to a 33,000 square foot facility in The Nations. The new space includes an event area called The Reserve, a small filling station for growlers, and The Hopyard restaurant that has pub food and games of cornhole in the courtyard.
East Nashville
Southern Grist Brewing Company was founded by friends Jamie Lee, Kevin Antoon, and Jared Welch, who moved to Nashville with a shared passion for craft beer. After a year in business, the next chapter for this small brewery is simply keeping up with the demand. Southern Grist recently announced plans to expand to a 9,000 square foot production facility with a 15-barrel system and a 2,000 square foot taproom in The Nations, where you can try the Too Much Sauce or the Insert Juicy Pun, both double IPAs. If you're in the mood for something more fruity, sample the Apricot-Pineapple Hill sour for a great warm-weather treat, then take some beer to-go in one of the crowlers, a 32-ounce can that costs only $1 to purchase and $1 to refill. Open Tuesday through Sunday, the taproom features a menu of local treats like thin crusts from 312 Pizza Company and truffles from Tempered Cafe and Chocolate.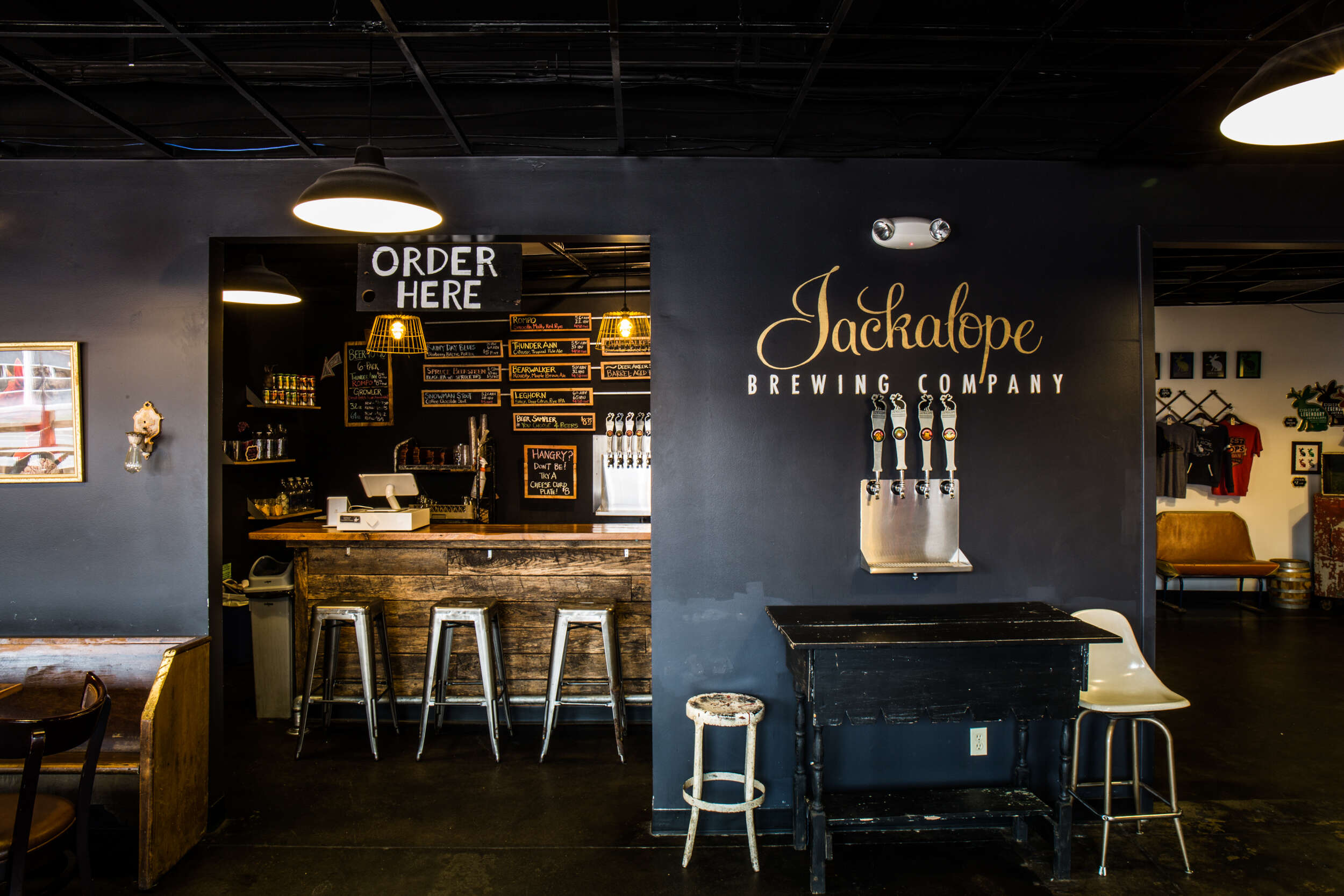 The Gulch
Named after the mythical horned rabbit that co-founder and brewmaster Bailey Spaulding once believed was real, Jackalope appropriately thrives on the unusual. It uses uniquely complementary ingredients in its unpasteurized, unfiltered beers, such as the Love Bird, a wheat beer infused with raspberries and strawberries, and the Thunder Ann, made with apricot and mango to highlight the citrus notes of American pale ale. It even has a line of handmade soaps infused with beer and hops, and the taproom features trivia nights and giant Jenga games on the patio.
Germantown
Opened in 2016 by friends and Murfreesboro natives Paul Vaughn and Kavon Togrye, the brewery focuses on hop-forward American styles and barrel-aged beers. Here, you can enjoy a flight with friends in the comfy taproom lounge with its plush antique furniture, speakeasy-style bar, and crystal chandelier. You can also purchase a select variety of mainstays and seasonals in cans to-go, and bring your kids, dogs, and food to the patio. We recommend the Bearded Iris Homestyle, a popular IPA brewed with oats and Mosaic hops with 6% ABV kick.
SoBro
Tennessee Brew Works is one of the most eco-friendly breweries in the country, with a 25-barrel brewing operation that uses 50% less water, 20% fewer raw materials, and 20% less energy running on an automated system that can be controlled from an iPhone. Their year-round brews like the Southern Wit (a citrus-infused Belgian white) or the Cutaway (a moderately bitter IPA with notes of tangerine and orange) are joined by an ever-expanding line of seasonals, limited releases, and high-gravity beers. Open seven days a week, the two-level Tennessee Taproom includes a menu curated by Chef Jay Mitchell featuring burgers, hot chicken, and even frog legs. We opt for the Basil Ryeman, a saison made with pale rye, wheat malts, and Thai basil.
Downtown
One of the latest additions to the Nashville beer scene, this small craft brewery opened for distribution in spring 2016 and the tasting room followed in the fall. Owners Jeff and Tracey Fountain offer 10 taps, and the facility is open six days a week, featuring a patio, board games, and sustenance from local favorite Dan's Mac and Cheese. The flagship New Heights IPA (6.9% ABV) is perfect for outdoor sipping, but if you're looking for something different -- and stronger -- try the Gobsmacked barley wine (12.4% ABV) or the Navel Gazer imperial stout (9.2% ABV).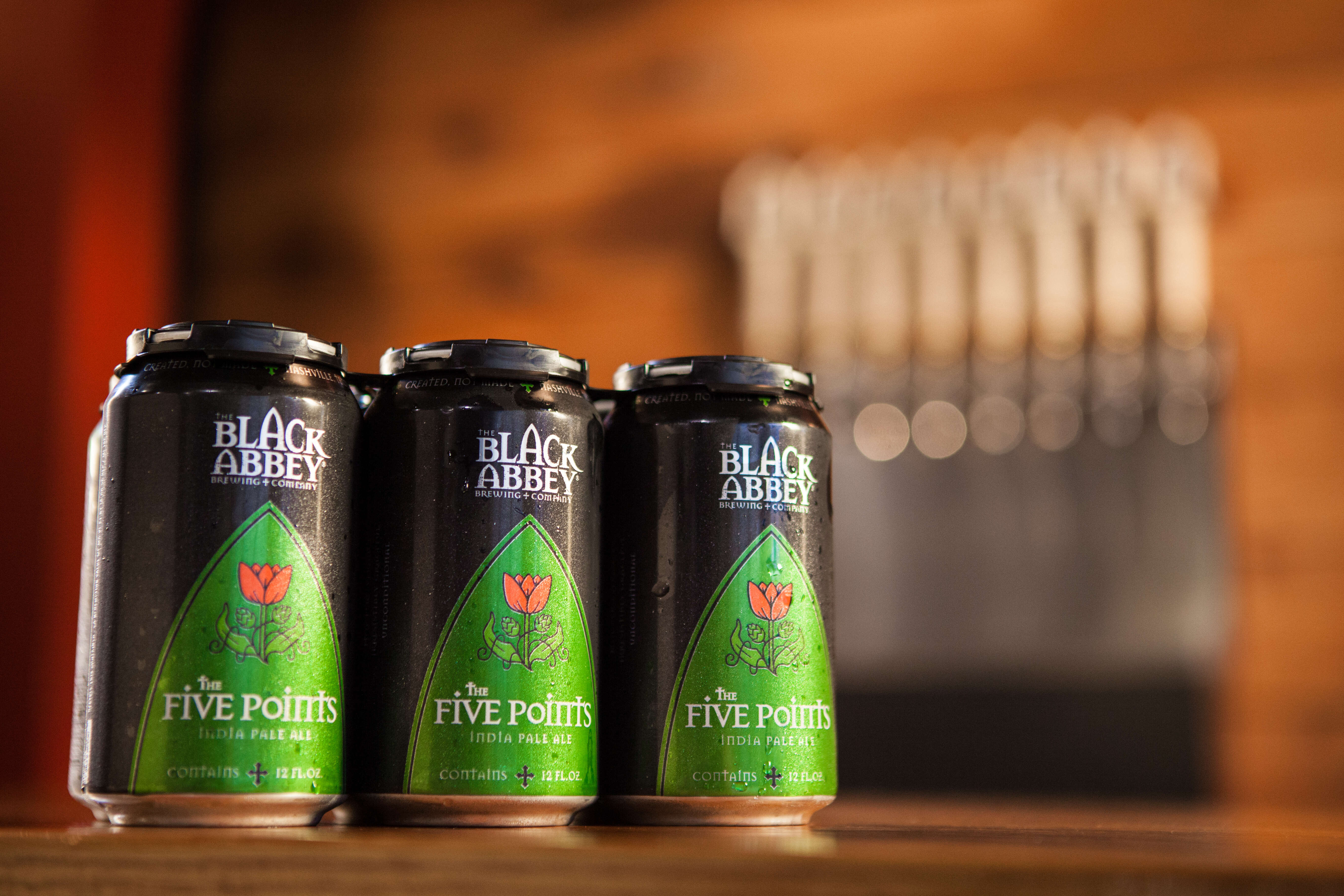 Berry Hill
Brewmasters and co-owners Carl Meier and John Owen created Black Abbey Brewery by drawing inspiration from Martin Luther. The religious icon believed in community, fellowship, and "drinking for joy," so naturally their taproom/Fellowship Hall is set with long, communal tables stemming from the cathedral-like bar. The brews themselves are predominantly Belgian-style numbers, including The Chapter House, a delicious red, and the Rose, a blonde that makes for easy drinking. Tours are offered on Saturdays for $10.
East Nashville
One of the many enjoyable characteristics of Smith and Lentz is its willingness to experiment. The small-batch brewing system allows them to play with any recipe or hop variety that comes to mind, ensuring the taps are constantly rotating and offering you a surprise during each visit. However, you can always count on a few German pilsners and IPAs to be on hand. The taproom is open seven days a week and, depending on the time of year, hosts a cornhole league.
East Nashville
Little Harpeth Brewing Company is unique in that they specialize in German-style lagers (a rarity in an ale-heavy craft beer scene) yielding the likes of Stax, a black lager, or High Water, a dunkel inspired by the brown beers of Munich. For non-lager options, we recommend the homestyle Chicken Scratch, an American pilsner made with local corn, or the seasonal Double Paddle, a potent doppelbock (10% ABV) that's surprisingly easy -- perhaps too easy -- to drink. Visit the taproom to try the Out on a Limb series of small batch, experimental brews, Thursday through Sunday. The short walk to Nissan Stadium also makes it a great destination for football fans and concertgoers.
SoBro
Ken Rebman is the one-man show of Czann's Brewery. A homebrewer for more than a decade, he even bought his last house based off the basement's beer-making conditions, and has entirely self-funded the brewery and its eight-barrel system. When he launched in 2011, his simple approach of finding the balance between flavorful malt and hop bitterness led to a rapid local demand for his blonde and pale ale brews. It's also just within walking distance from the Music City Center, if you're attending a convention and need a cold one.
West Nashville
When Wesley Keegan moved TailGate Beer to West Nashville from San Diego in 2014, beer fanatics knew his plans for production were big, but no one knew they'd lead to a 50-barrel facility, making it the largest craft brewery in Tennessee. Between its two taprooms, a larger one in the West Nashville facility and another in the old Dan McGuinness pub on Demonbreun, TailGate boasts pizzas and nearly 80 rotating taps. Three are available to-go in cans: the peanut butter milk stout, grapefruit IPA, and watermelon wheat.
Sign up here for our daily Nashville email and be the first to get all the food/drink/fun the Music City has to offer.
Kendall is a Nashville native with plans to personally test every summer ale on every patio in Middle Tennessee.