The last few years have seen a boom in the number of craft breweries around town, and there's no sign of a slowdown (except in the fine motor control of the people drinking at them), so we went and figured out which ones are the best -- and we even asked a few of their esteemed brewmasters what their favorite Nashville brewery is -- other than their own of course -- and what they love to drink there.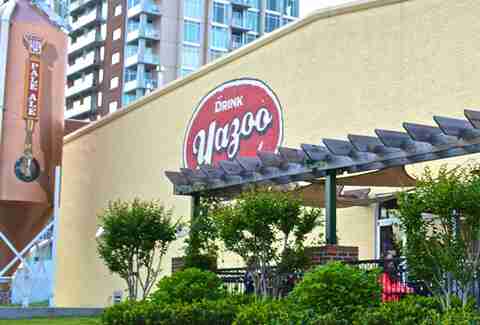 The Gulch
For over 10 years, Yazoo has made a strong name for itself throughout the Southeast with brewmaster Linus Hall making consistently innovative and expertly crafted beer (see their Hop Project, made with different hop varieties in every batch). Four years ago, they outgrew their original spot in Marathon Village and expanded to a 40-barrel brewhouse in the Gulch, becoming Nashville's largest brewery.
Taproom? Yes, serving cheese platters, spiced pecans, and beer bread (made with Yazoo) along with food trucks parked out front. Tours are available for $7.
What you're drinking: Fan favorites include their Dos Perros, Sly Rye Porter, and their 10-Year anniversary white IPA (available in bombers!), buuut, thanks to a recent change in state laws, the taproom can now serve their highly sought after, highly recommended, high-gravity SUE, an imperial cherry wood smoked porter.
Their Nashville recommendation: Yazoo's Chief Beer Evangelist Neil McCormick says: "Outside of being one of the pioneers of the beer scene here in Nashville, Blackstone produces some great consistent beers. One of my personal favorites is the St. Charles Porter. If you want a roadmap to a great American porter, it's hard to get better than theirs."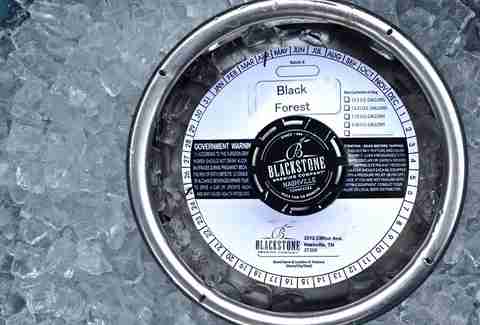 West End
As Nashville's first craft brewery (opened in '94), Blackstone takes some serious credit, and's justly revered as a pioneer of the local craft beer movement, putting out such goodness as the HopJack IPA (a new, aggressive, twice-hopped release), a high-gravity Adam Bomb Imperial IPA, Black Forest Black Kölsch, or their current seasonal, the Picnic Summer Ale; a lighter pale ale version.
Taproom? Yep. In fact, they have a whole brewpub on site, where you can get stone oven pizza and hardwood grilled steaks.
What you're drinking: The St. Charles Porter; created off a homebrew recipe from co-founder Kent Taylor.
East Nashville
Perhaps it's the appropriately ample pin-ups in their logos that first draw you to Fat Bottom, but it's a varied portfolio of full-flavored, unfiltered brews (like their Ruby Red American Ale, or their Black Betty IPA) that keep you coming back. What's more impressive, is that the whole operation was started as a home-brewing hobby by founder & brewmaster Ben Bredesen.
Taproom? Yes -- there's even a courtyard w/ games of cornhole for those interested, and brewery tours are offered on Saturdays at 5pm for a mere $5.
What you're drinking: Java Jane; their coffee porter made with locally roasted beans from Drew's Brews.
Their Nashville recommendation: Ben Bredesen tells us: "I would definitely say Yazoo. Their Sly Rye is my favorite."
The Gulch
So called because co-founder and brewmaster Bailey Spaulding once believed that the ruthless horned rabbit existed (and presumably now knows it to be true), Jackalope itself has similarly rare qualities, using uniquely complementary ingredients used in their unpasteurized, unfiltered beers, such as the Love Bird (a wheat beer infused w/ raspberries & strawberries), and the Thunder Ann, made with apricot & mango to highlight the citrus notes of American pale ale. They even have a line of handmade soaps using their beer and hops.
Taproom? Yes, complete with trivia nights and giant Jenga games on the patio.
What you're drinking: The Bearwalker Brown, made w/ pure maple syrup during the conditioning phase.
Their Nashville recommendations: Bailey Spaulding says: "I think we each have our own unique style and that's what's so cool about our industry, so it's hard to pick a favorite. I have had quite a bit of POTUS 44 from Black Abbey and Adam Bomb from Blackstone... and really love Yazoo's 10-Year IPA."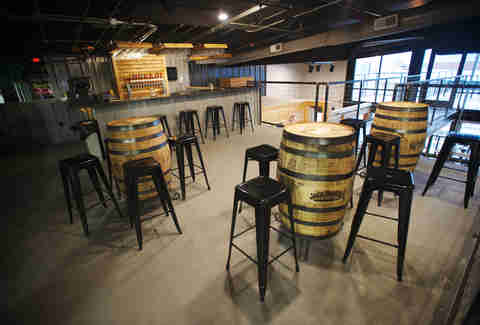 SoBro
TBW is one of the more future-proofed breweries in the state, country, and maybe world -- co-owners and brewmasters Garr Schwartz and Christian Spears run an energy-efficient, 25-barrel brewing system (using 50% less water, 20% less raw material, and 20% less energy) on an automated system that can be controlled from their damn iPhones, creating beers like their Cutaway (a moderately bitter IPA with notes of tangerine and orange), and soon a line of high-gravity numbers, too.
Taproom? Yes, their two-level Tennessee TapRoom includes seating on the brewing platform.
What you're drinking: The Basil Ryeman, described as a "Tennessee Farmhouse Ale", is a saison made with pale rye, wheat malts, and Thai basil.
Their Nashville recommendations: Christian Spears says: "Blackstone's St. Charles Porter & HopJack, Jackalope's Rompo Red Rye, Czann's Pale, Fat Bottom's Ruby Red, Black Abbey's POTUS 7, Little Harpeth's Chicken Scratch, Yazoo's Sly Rye Porter, Cool Springs' Mango IPA, Turtle Anarchy's Another Way to Rye, Mayday's Evil Octopus... shall I go on?"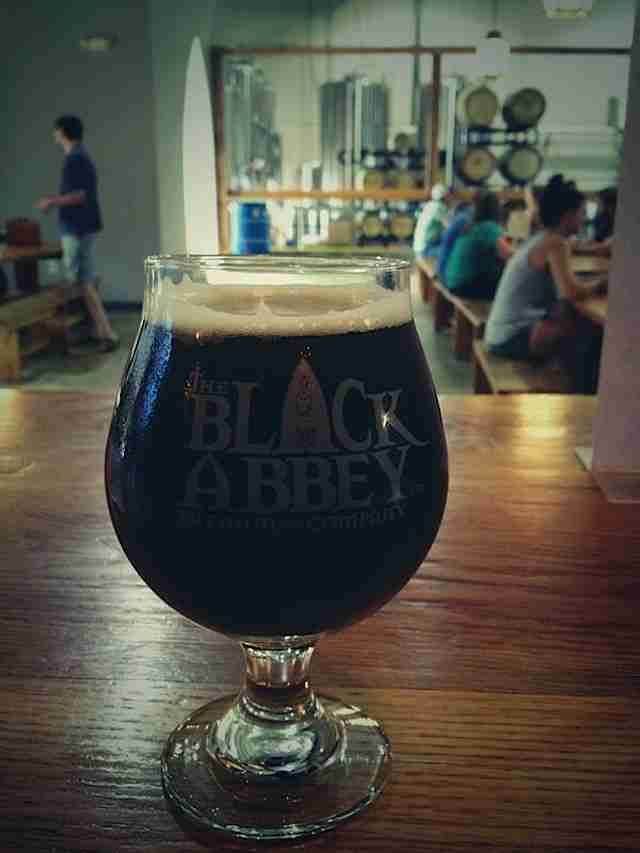 Berry Hill
Brewmasters and co-owners Carl Meier and John Owen created The Black Abbey Brewery by drawing inspiration from German law student/founder of a very long protest movement, Martin Luther. Luther apparently believed in community, fellowship, and "drinking for joy", so naturally their taproom/Fellowship Hall is set with long, communal tables stemming from the cathedral-like bar. The brews themselves are predominately Belgian-style numbers, incl. Brother Maynard (a Belgian-style pale ale), and the Chapter House, a Belgian-style red from their seasonal collection.
Taproom? Actually it's called a "Fellowship Hall", and it's available to rent for parties on days it's not already open.
What you're drinking: Their year-round Rose, a Belgian-style blonde, makes for easy/delicious thirst quenching.
SoBro
Ken Rebman is the one-man show of Czann's Brewery; a home brewer for over 10 years, he even bought his last house based off the basement's beer-making conditions, and has entirely self-funded the brewery and the eight-barrel system in which it operates. When he launched in 2011, his simple approach of crafting the balance between flavorful malt and hop bitterness led to a rapid tap takeover in town for his blonde and pale ale brews.
Taproom? Yes, and it's just within walking distance from the Music City Center.
What you're drinking: The Old School IPA, featuring a blend of citrus hops.
Their Nashville recommendation: Rebman says: "All the local breweries have some outstanding beers, but right now I would say Turtle Anarchy's Helles deserves a mention."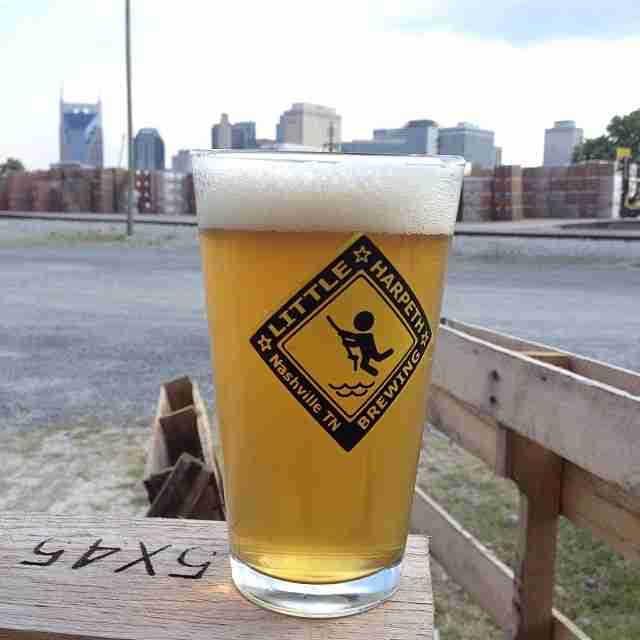 East Nashville
Little Harpeth Brewing Company is a newer brewery to Nashville, but unique in that they specialize in German-style lagers, a rarity in an ale-heavy local scene, yielding the likes of their Stax, a black lager, or High Water, a dunkel lager inspired by the brown beers of Munich. Homestyle numbers include their Chicken Scratch, an American pilsner made with local corn.
Taproom? Not yet, but there's one planned -- and given the short walk to LP Field, it'll make a solid game-day destination.
What you're drinking: The Double Paddle, a potent doppelbock (at 10% ABV) that's surprisingly easy -- perhaps too easy -- to drink.
This list -- and all the rest -- look even sexier in our iPhone app. Get it now!