Nashville has some great cocktail bars, and has for a long time. So much so that they're ingrained in the minds of most drinking-age residents. (For those of you just joining us: The Patterson House: ground zero of the local craft cocktail boom, No. 308: a combination of laid-back & edgy atmosphere in East Nashville, The Oak Bar at the Hermitage Hotel: a classy spot to enjoy a premium drink next to the banker who probably holds the mortgage on your house, and Holland House: an East Nashville hang with a lovely display of shelves full of premium whiskeys lit up like a boozy Xmas tree.)
But who is challenging the old vanguard? Who are the new cocktail kings of Music City? Read on to find out...
SoBro
What you're getting: Easy Like Sunday Morning
The new all-singing, all-dancing, all-bowling, breakfast/lunch/dinner triple threat in town also happens to mix a fine cocktail. For an early morning bracer, try the Easy Like Sunday Morning, a drink made with a cortado brewed by its partners at CREMA and torqued up with a shot of Fernet and Demerara sugar.
Germantown
What you're getting: Bella
Everybody knows about Chef Tandy Wilson's rustic Italian eatery (which uses mostly Southern ingredients to create its food). But not nearly as many know about the top-shelf cocktail bar tucked around the back and away from the dining room, where they craft all the classics along with a list of house specials that are preciously named after the pets of employees. Bella must have been a seriously good dog, because her cocktail features an aromatic combination of Plymouth dry gin and yellow Chartreuse set off with bitter elements of lemon and grapefruit juice, plus a splash of Campari.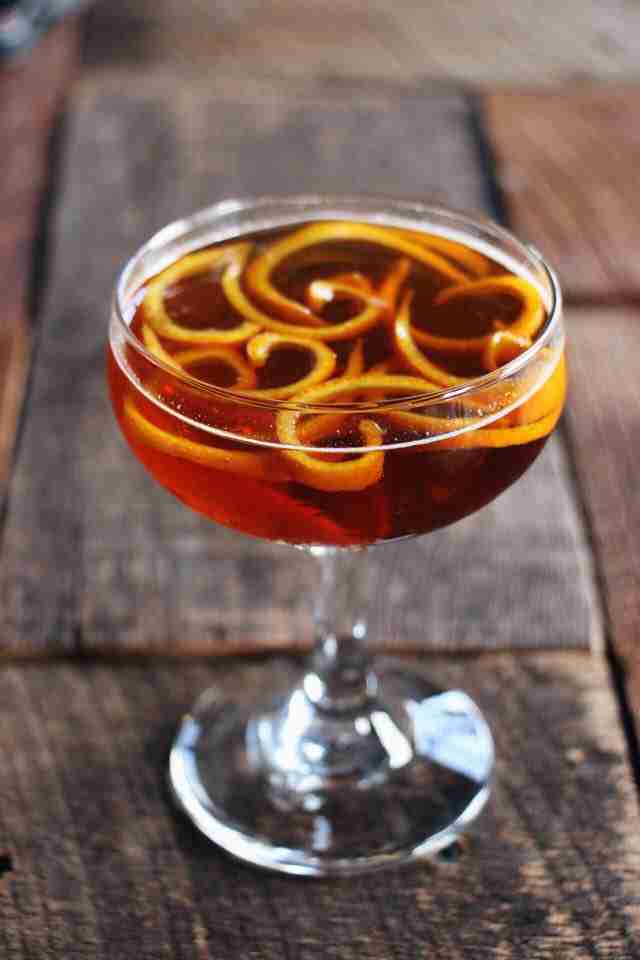 Marathon Village
What you're getting: Between The Wishing & The Thing
William Collier's promises "craft cocktails sans suspenders" and handily boasts one of the best collections of both whiskey (and presumably belts) in Nashville to back it up. In addition to artful takes on the old standards, the barkeeps also whip up some fairly spectacular house drinks drinks too -- their Between The Wishing & The Thing features Trianon tequila (headquartered out of a small office in the Marathon Motor Works) along with vermouth, blood orange liqueur, and chocolaty mole bitters.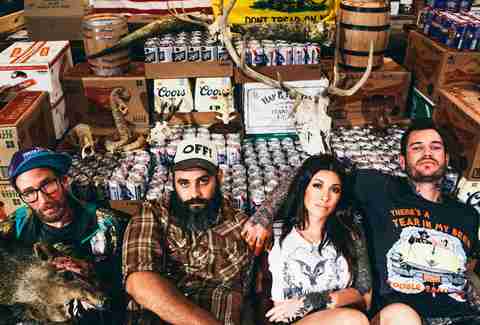 East Nashville
What you're getting: Grizzly Adams
This no-nonsense watering hole is a spin-off by some former employees of its neighbors at No. 308, but with slightly rougher edges; you'll be more than welcome to order just a PBR tallboy and a shot as you will be to sip down one of its house cocktails made from an admirable store of high-end liquors. The bartenders work fast, so don't expect a shaker show. Try one of their moonshine-based drinks like the Grizzly Adams, made with local American Born Dixie Moonshine, and tastes like a jacked-up glass of sweet tea.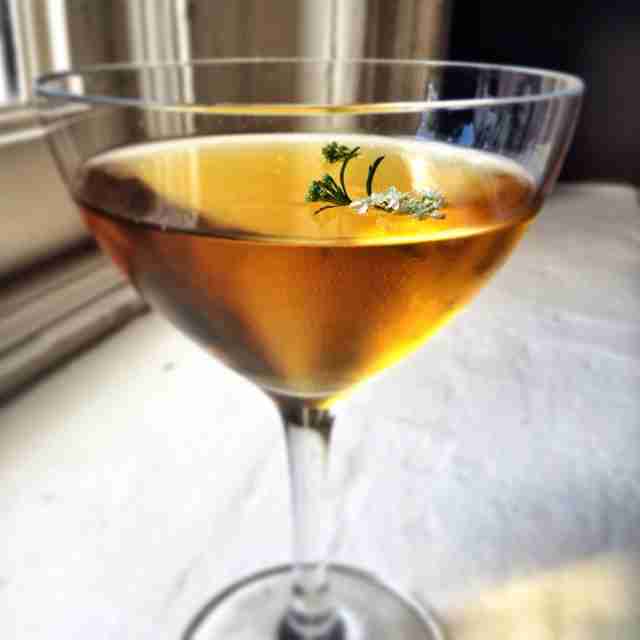 SoBro
What you're getting: Belle of Georgia
While some diners think of Husk as the restaurant where your server is most likely to know the astrological sign of the farmer who grew those roasted beets on your plate, downstairs in the bar, they're all about the cocktails. With one of the best-curated selections of bourbons in town, the bar uses Pappy Van Winkle's little brother Old Weller 107 as the main ingredient in its delicious Belle of Georgia, along with house-smoked bourbon pecan cordial, tobacco bitters, and a muddled Georgia peach. (The peach farmer was a Gemini, btw.)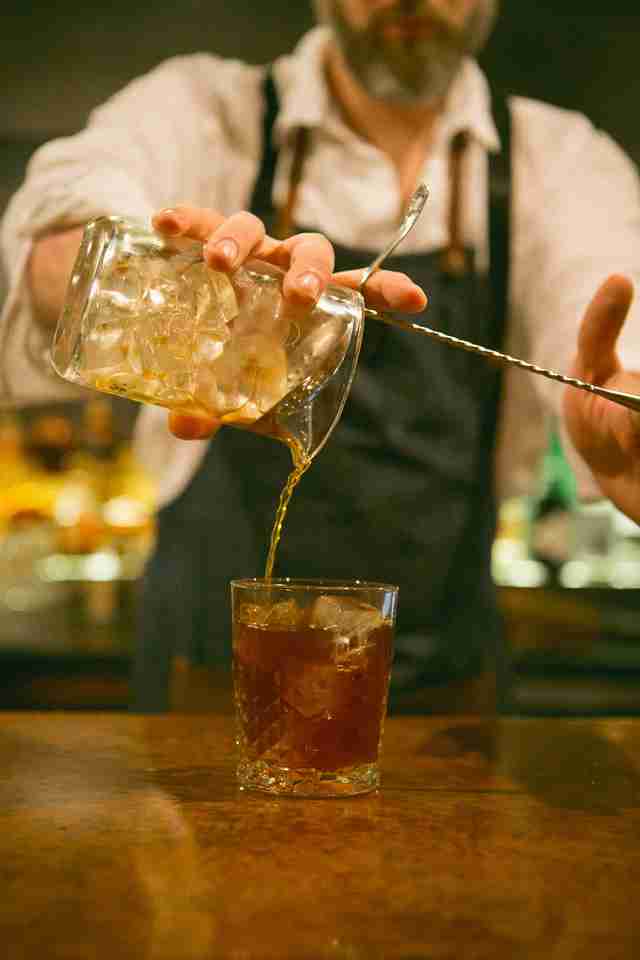 8th Avenue
What you're getting: Fall To Pieces
Once a favorite watering hole of Nashville locals, the original Sutler fell victim to the wrecking ball over a decade ago. Now revitalized in almost the exact same location, the new Sutler is a delightfully schizophrenic space. Upstairs is all cowboy (a wall of boots, a saddle for a barstool, etc.), but downstairs in a hidden speakeasy they call the Cellar, where you'll find a mellow, bordello-like vibe, and drinks like the Fall To Pieces, which perfectly blends local Corsair gin with spices and vanilla.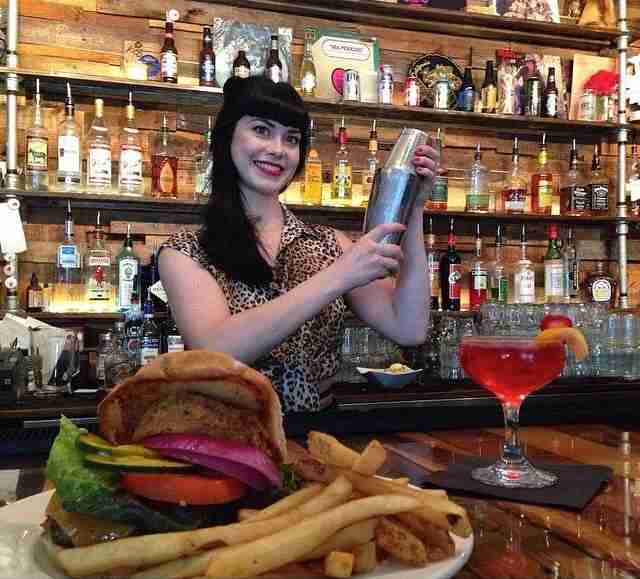 Sylvan Park
What you're getting: White sangria
The Stone Fox is an oasis in the gritty Sylvan Park. Known as a fine music venue and for its popular weekend brunch, the bar at The Stone Fox is also worthy of your attention -- in addition to one of the best Bloodys in town, its white sangria is made with citrus and mint is the perfect accompaniment to a big order of  breakfast tacos.
Music Row/Vanderbilt/Belmont
What you're getting: Butchertown Social
Thanks to its unique triangular configuration at the point of the flatiron building where Broadway and Division St meet, the effect of drinking in the bar at Union Common is like passing time in the bar car of a train as the headlights of cars flash past on both sides of the Art Deco dining room. The ownership group of Union Common is based in Louisville, so it's appropriate that one of their best drinks is named after that city's Butchertown neighborhood, which also happens to be where they make the grape brandy that goes into their milk-based Butchertown Social cocktail.
8th Avenue
What you're getting: There's Something About Rosemary
Located in the old Melrose theater, the restaurant and bar at Sinema still maintains the ambiance of the Golden Age, with soft furnishings and gilded accents. True to its heritage as a grand theater, many of the cocktails feature pun-laden, movie-themed names. The refreshing There's Something About Rosemary takes advantage of herb-infused syrup, Laird's Apple Brandy, Lillet Rouge, and a bit of cava to add some bubbles. Sinema is definitely ready for its close-up.
Sign up here for our daily Nashville email and be the first to get all the food/drink/fun the Music City has to offer.