When it comes to doing the java jive in Music City, Nashville is blessed with an abundance of fantastic options. In fact, with so many great coffee shops, it's sometimes difficult to pick one. Fortunately, there's enough variety that each of the best ones have something in particular that they're the best at. Here's a cuppa great choices for coffee with suggestions of which one to pick depending on what you want out of the experience.
Best for nerding out on beans (if you're not in a hurry): Barista Parlor
Various locations
Locals joke (and gripe) about how long it can take to get a coffee at any of the several locations of this chainlet of upscale coffee houses, but there's no doubt about how seriously the baristas take their coffee craft. Barista Parlor's dedication to premium ethically sourced roasts has definitely moved the local coffee scene forward, and their dedication to stunning decor featuring local designers and artists is also admirable.
Best for 24/7 access: Cafe Coco
Midtown
This eclectic gathering place in a cozy converted home near Nashville's famous "Rock Block" on Elliston Place has become a popular spot for bohemians to write poetry in their journals, freelancers to get a little quiet work done, and friends who are just fans of good coffee to meet over an artful espresso drink. The fact that Cafe Coco never closes from Thursday morning to Sunday is a bonus for night owls.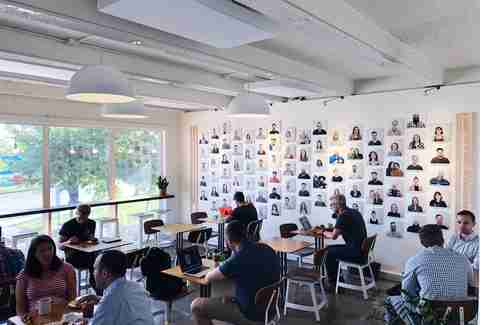 Best for chilling on the river: Crema
SoBro
Situated in a low-slung building perched in an industrial strip of buildings on the banks of the Cumberland River between the base of Lower Broad and the burgeoning neighborhood past the Korean Veterans Bridge, Crema would be easy to drive right past if you didn't know that they serve some of the finest coffee in town, nay, the land! Traveling the world to discover the finest beans and vet the farmers who harvest them and then roasting them to the perfect level to draw out the nuances and flavors of the coffee, Crema has been the gold standard for Nashville coffee houses for more than a decade.
Rolling Mill Hill
Patrons are welcome all day long at this classy emporium of fun, designed to offer all the amenities of a boutique hotel without all those pesky rooms above the lobby. The food menu changes throughout the day from breakfast to late night, and the coffee provided by Crema is a part of both specialty espresso drinks and cocktails. Enjoy the morning meal, stick around to work through lunch, have an afternoon meeting followed by happy hour and then bowl a few frames in their stylish vintage alley in back.
Best for coffee before beer: ZolliKoffee
Gulch
Sharing space with a brewery's taproom is never a bad idea, and when the vibes between ZolliKoffee and Jackalope Brewing Co. blend as well as they do, you might not even notice when you transition from one to the other. Both are welcoming casual hangs serving up fine craft beverages, so we call that a match made in heaven.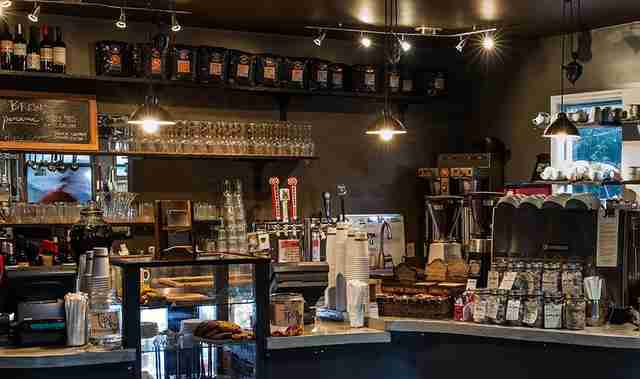 Best for coffee before wine: Frothy Monkey
Various
Already one of Nashville's most beloved spots for coffee and conversation at its original 12 South location, Frothy Monkey has expanded its empire to multiple locations ranging as far away as Chattanooga. The real gamechanger, though, was when they got their liquor license that allowed them to serve a tight, well-curated list of wines at several of their outposts in addition to their regular menu of specialty coffee drinks and delicious food for breakfast, lunch, and dinner.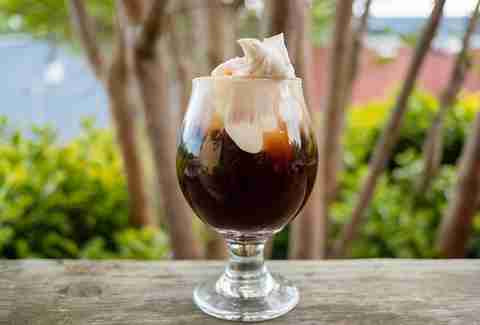 Best for pourover fans: Dose Coffee
Various
At both their East and West Nashville locations, Dose is known for their specialty coffee, tea, and baked goods, but they are most acclaimed for their aromatic pourovers made using patrons' choice of two rotating roasts.
Best for breakfast: Fido
Hillsboro Village
Nashvillians of a certain age remember when this Hillsboro Village stalwart actually was Jones Pet Shop, and the canine theme lives on today. With plenty of flexible seating options, Fido is a fantastic place to meet friends for breakfast at any time of the day while enjoying one of their seasonal coffee drinks made using house-roasted beans.
East Nashville
Nashville has traditionally been a bit of a bagel desert through the decades, but the city has recently undergone a small renaissance when it comes to breakfast breads. No coffee shop has done more to up the bagel game than Ugly Mugs whose simple open-faced schmears and delicious bagel sandwiches are ideal complements to straightforward espresso drinks.
Gulch
Homer Simpson would definitely love Killebrew, the comfy coffee shop in the lobby of the hip Thompson Hotel in the Gulch. In addition to the expected grab-and-go food options like pastries and sandwiches, Killebrew makes some killer doughnuts in a variety of delectable flavors. Grab a half dozen and a tray of coffee to go, and you'll be the most popular person at the morning meeting at your office!
Best biscuits and breakfast burritos: 8th & Roast
Various
The food menu at both 8th & Roast locations is pretty tight, with just a few selections of breakfast items plus sandwiches and wraps for lunch. (They also offer a fantastic brunch, but that's only on weekends.) Those breakfast items are pretty notable though. The "killer b's" of biscuits and burritos are quite solid, thanks to the addition of spicy chorizo, fresh sausage, and bacon to top them off.
Best for people watching: Bongo Java
Belmont
When Bongo Java first opened on Belmont Boulevard almost three decades ago, local residents didn't quite know what to make of it. Without a strong coffeehouse culture up to that point, customers were surprised to discover such fantastic coffee... in a house. Nashville's tastes have matured over the years, and plenty of other great spots have opened, but none offers better people watching than sitting on the expansive front patio at Bongo as hordes of Belmont students scurry by and neighbors play a life-or-death game of Frogger attempting to cross the busy Boulevard.
Various
While they're quite serious about their coffee at Kettner, sourcing their Nicaraguan beans from New York City's Café Integral, but you might not even notice considering how striking the decor is at their original East nashville location. High ceilings and large windows let in plenty of natural light to shoot your lovely latte for Instagram, and the hip furnishings and bold murals on the wall make for the perfect backdrop for an espresselfie.
Best global coffee collection: Sump Coffee
West Nashville
While this spot's name may not be the most appetizing, their selection of internationally sourced coffees is virtually unmatched in town. If you've ever wondered what a $10 cup of coffee tastes like, give them a try to discover the intense fruity and floral characteristics that exotic beans can produce in the hands of a master barista.
Wedgewood/Houston
Carnivores are certainly welcome at this quaint little coffeehouse, but they'll probably find themselves in the minority thanks to an innovative plant-based menu of sandwiches, burritos, salads, and empanadas. They also serve some boozy coffee drinks if you're looking to take the edge off the afternoon.
Sign up here for our daily Nashville email and be the first to get all the food/drink/fun the Music City has to offer.