Even more than Mel Gibson, the flask is the ultimate drinking tool. That applies to it all the more when it's hidden in an umbrella. Or a Walkman. Or a hammer!! Browse this list of 10 ingenious flasks to see all the ways to enhance your covert consumption.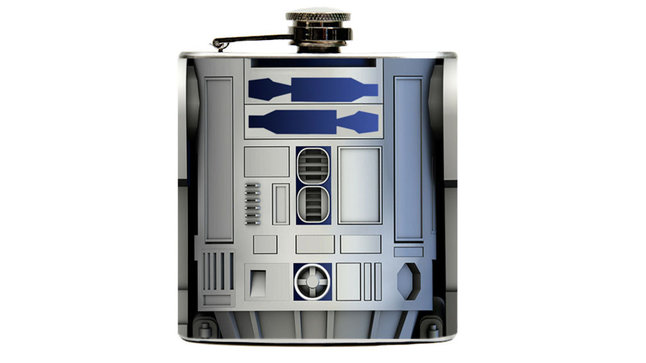 This IS the flask you're looking for If you ever find yourself stuck in a trash compactor, about to be crushed, this flask will not be able to stop it. But it'll help warm you up a bit before you go the way of Death Star sheetrock or whatever it was in there. Get it here Even better than those Dan Jansen speed skating glasses Oakley developed this one specifically for The Macallan, and they intended for it to push the boundaries a bit. The result? A Ford GT, a replica Cobra, a BMW race car, and a friggin' helicopter couldn't destroy it. If you can, please email us. Buy it here
A cut (and lighter) above the rest The Pragma Companero's kinda the Swiss Army Knife of flasks, with cigar storage, a dual-blade cutter, a torch lighter, and of course a reservoir of liquid courage. Seriously, this is the flask for a man's man
Business in the front and also party in the front There's really not a more convenient way to hide your hooch than keeping it inside your tie, especially when your tie comes with a straw. Suit up! Get yours here
Andre the Giant-approved This flask holds 128oz, which is more than two handles' worth of booze. It's on you to get the really huge interior jacket pocket. It's like buying a flask from Sam's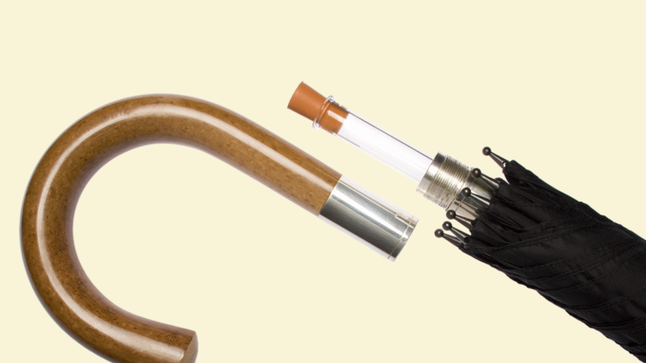 Into each life some rain must fall, which is why you need whiskey Swaine Adeney Brigg makes umbrellas for the likes of the Princes of Wales -- and one for you with a flask hidden inside of it. It totally explains why Charles hooked up with Camilla in the first place. They sell it in some currency called "quid"
Because drinking out of a Discman would just be silly What's the only thing better than a tape of LL Cool J songs from the radio? Booze. Thanks to some right-minded Brits, it can be yours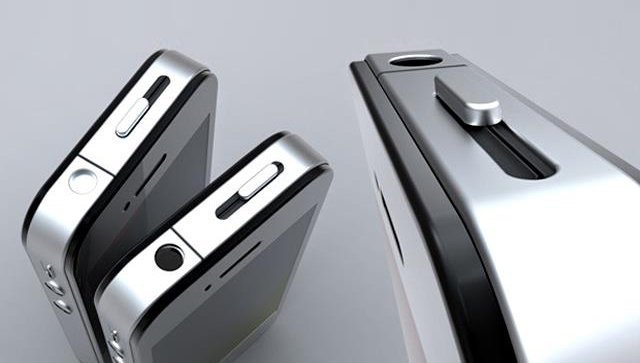 Actually worth waiting on a really long line for The iFlask might only have one app, but that app is pouring booze, making this EVEN MORE USEFUL than the fart button. Get yours now, before they release the iFlask 2
There's a really good pun they're missing here The Flask Hammer is absurdly straightforward, and just kinda absurd: it's a fully functional hammer with a bottle opener and storage for 5oz of spirits. It's pretty inexpensive, too
Because history is the best, even if you can't always remember it An ode to copper whiskey stills, this thing's soldered together out of 100% copper so you don't see any ugly weld marks. It even comes with two stoppers -- one's birch wood for historical authenticity, the other's cork so it'll actually, y'know, hold your booze. You can only get it right here