10 things you didn't know about Cinco de Mayo
You might know that Cinco de Mayo isn't Mexican Independence Day, but that doesn't mean there's not plenty more to know about America's favorite foreign holiday. Please allow us to expand your mind with some North American knowledge.

It Could Be Called "First Step Towards Independence Day"
While the United States was busy with the Civil War, the French thought they could, oh you know, conquer Mexico while nobody was looking. This holiday celebrates the first great victory of Mexico's four year struggle: May 5, 1862, when General Ignacio Zaragoza fended off a superior French force in the Battle of Puebla.
Its Ripple Effects Were Felt In A Little Country Called "America"
This early defeat at Puebla denied Napoleon III easy land access by which to send
aid to the South during the American Civil War, leaving him with the option of "hard
land access", or just scrapping that plan entirely.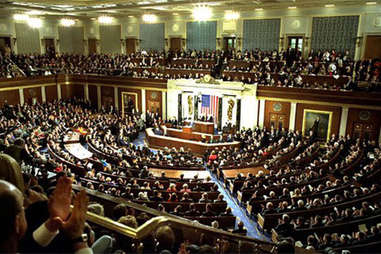 143 Years Later, It Helped Congress Achieve Bipartisanship
In 2005, the 109th Congress introduced House Concurrent Resolution 44, where the United States "officially recognized the historical significance of the Mexican holiday of Cinco de Mayo". It passed with zero objections.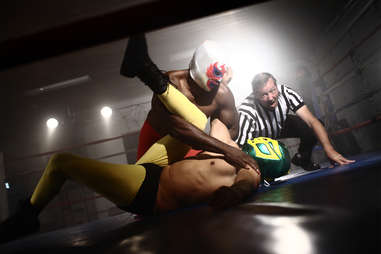 It Prompted Portland To Beat Congress To The Punch
Thanks in part to its sister city being Guadalajara, Rip City's held a huge Cinco celebration for 30 years now, drawing in tens of thousands of people over three days for lucha libre, boxing, and… a live butterfly exhibit.
It Wasn't The Only Bad Thing That Happened To France In May
May 2nd is when Spaniards (from Spain) overthrew the French occupation of Madrid in 1808. May is just a great month for anyone who speaks Spanish.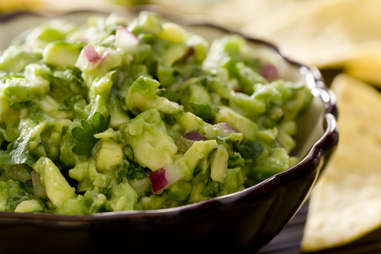 It's A Day For Americans To Eat Exactly This Much Guacamole
87.3 million pounds. That's how much of the delicious green fruit the California Avocado Commission (CA is where all domestic Avocado farming happens) estimates we consumed on Cinco de Mayo, 2013.
(Yes, They're Fruits)
Unlike money, avocados do grow on tress.
It Is Not A Day On Which Americans Will Run Out Of Tortillas
According to the last census, there are 367 tortilla manufactures employing over 16,000 people in the United States, so on Cinco you can enjoy all the tacos you want without worrying about causing a nationwide shortage.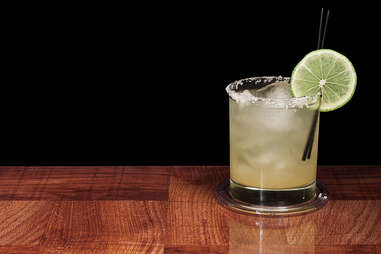 Its Official Drink, The Margarita, Is Spanish For "Daisy"
Which is a nickname for "Margaret". Yeah, we know it doesn't make any sense. Maybe because…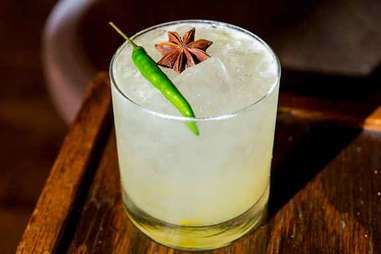 Its Official Drink Is Also Cloaked In Mystery
And salt! But also mystery. Some say an American socialite on vacation in Acapulco invented it. Other versions of the tale tell of a several Mexican bartenders who may have independently created it. Most stories agree that it was born in Mexico and quickly became popular in the US in the late 1930s or early 1940s. The classic version is a simple mix of tequila, orange liqueur, lime juice, and ice with a salted rim. But your party can do better, because the drink has since evolved into tons of creative variations, like the Pineapple Serrano Margarita:
Ingredients: 2oz Herradura Silver, 3 cubic inches of pineapple diced, ¾oz lime juice, ½oz simple syrup, and 3 slices of Serrano chili with seeds.
1) Crush pineapple and chili slices in the base of a shaker with a muddler.
2) Add cubed ice and remaining ingredients, shake hard, and strain over ice in an old fashioned glass.
3) Garnish with a chili and a star anise pod – and have an epic Cinco de Mayo.