Unlike celebrities, wine gets better with age. But, just like celebrities, a strong back-story is what eventually wins you over, which is why Lou Ferrigno and his rippling lats were so popular. Here're 10 celebrities who've sunk their teeth into some terroir and come out with their own brand of vino, sometimes for the better of drinkers around the world, and sometimes for the Lil' Jon. WHAT?!?!?
Recommended Video
This Restaurant Sells 20+ Types of Poutine
The mayor of Portlandia and Lynchian mainstay, Kyle MacLachlan spoke to Thrillist about the Washington-grown grapes that go into his wine dubbed Pursued By Bear -- they don't have a velvety finish and are best enjoyed in lipstick rather than a gas mask.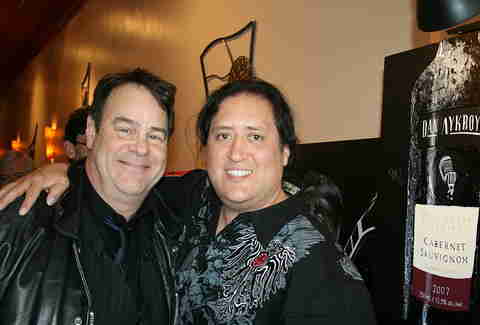 Ghostbusting extraordinaire and peddler of vodka sold in crystal skulls, Dan Aykroyd has also diversified into the wine market with a serious of eponymous vinos including a copper-colored 2006 Vidal Icewine with an apricot nose, tropic fruit palate, and ginger hints.
Mike Ditka, a name synonymous with da subtlety of a nice Chardonnay, has unleashed a line of bottles through the imprint Terlato International. Try tackling the Hall of Famer Chardonnay (rich honeysuckle) or the Icon Cabernet Sauvignon (blackberry, clove).
The Great One has not just one but three vineyards growing Gretzky-brand grapes in Ontario, Sonoma, and British Columbia for his No. 99 Collection.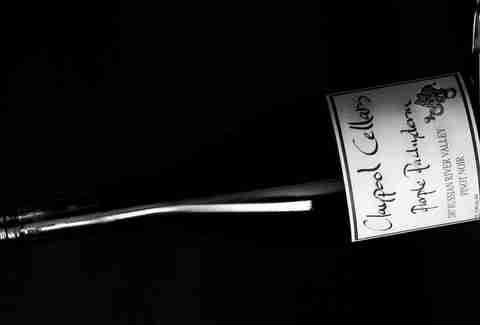 The slap-happy bassist behind Primus is now on his sixth vintage at Claypool Cellars and fans of his irreverent stylings can join the League of Extraordinary Slurpers (L.E.S.) to receive a year's worth of wine grown in the Russian River Valley of California.
Maynard James Keenan of Tool has always marched to the beat of a different drummer (mostly Danny Carey but sometimes Josh Freese), which led him to trailblaze the terroir of Arizona to make dense, rich, and engaging wines through his vineyard Caduceus Cellars.
When someone presented Lil' Jon with the idea of starting a wine label, his response was obviously, "YEAHHHH! OKAY!!!" The result is Little Jonathan, which you can find between the window and the wall of discerning merchants.
For nearly 15yrs, Boz Scaggs has been improving the mouthfeel of his Scaggs Vineyard wines by silk degrees, so much so that his rose is sold out until next year.
Yao Ming is rocketing towards the growing Chinese wine-drinking market with his Napa Crest blend of Sauvignon, Merlot, and Petit Verdot, as well as a family reserve line grown with grapes from the volcanic rock soil of the hillside vineyards at Atlas Peak.