Newsflash: unless you're rolling deep in the club, you don't actually need to spend top dollar on top-shelf vodkas like Grey Goose or Belvedere. The boom in distilling has led to countless distilleries springing up, many of which are making amazing vodka on the cheap -- and some don't even have that many calories!. Instead of shelling out your whole paycheck for a single bottle, try one of these 13 reasonably priced vodkas hand-picked by some of our favorite bartenders.
Recommended Video
The Definitive Eggnog Recipe You Need for the Holidays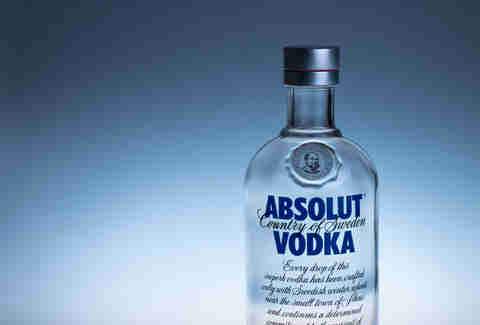 Absolut vodka
Price: $19.99
"Whether it's college kids or your grand-folks' stash, I have always noticed a frosted magnum bottle of Absolut sitting in the freezer," says Peter Kanaat, bartender at SBE in Los Angeles. He also likes how it mixes well with almost everything: "You never get that harsh aftertaste or strong alcohol finish; it is extremely balanced from beginning to end."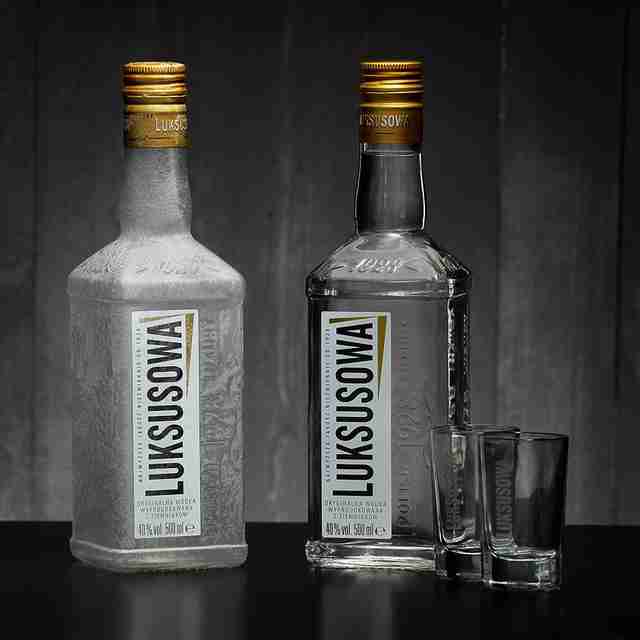 Luksusowa vodka
Price: $15
Being a potato vodka, Luksusowa puts gluten-phobes at ease -- even though any distilled spirit, by the very nature of the distillation process, theoretically contains no gluten. "Like other potato vodkas, it has a remarkably smooth and creamy mouthfeel, with a touch of sweetness," says Keith Villanueva, lead bartender at Sazerac in Seattle. Luksusowa also lacks the grainy spice of the other wheat- and rye-based neutral spirits, allowing it to easily change colors when mixed into a cocktail.
 
Jovelle French straight vodka
Price: $18
Jovelle's distilled in France using the exact same soft winter wheat and underground aquifer water as Grey Goose. "The difference is that Sazerac finishes the vodka here in the US, making a sophisticated vodka that you could drink straight with an ice cube," says Feisser Stone, bartender at Hinoki & the Bird in Los Angeles. "It's clean and lightly floral, but mostly odorless so it goes well with any vodka-based cocktail."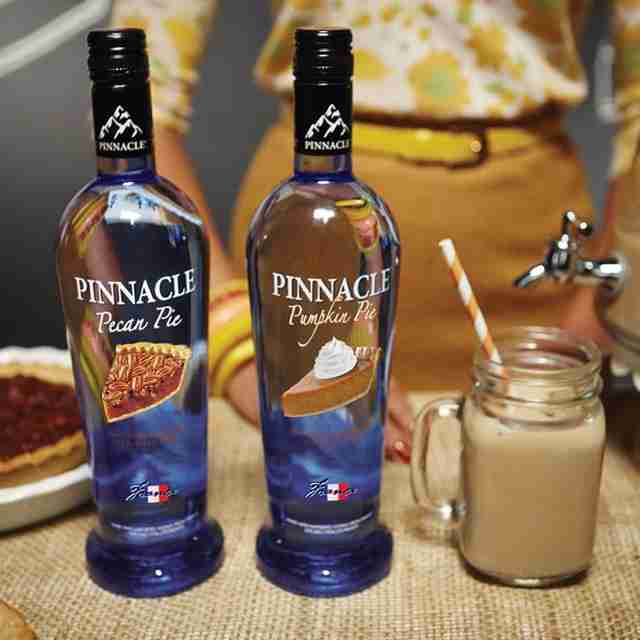 Pinnacle vodka
Price: $15
"Pinnacle is smooth," says Billy Fabel, senior bartender at FireLake Grill House & Cocktail Bar in Minneapolis. "You are able to drink it neat with no burn. It comes in many different flavors and is very mixable. It is also a very reasonably priced vodka."
 
Thatcher's organic small-batch vodka
Price: $19.99
Jason Barlow of BALLO Italian Restaurant at the Mohegan Sun resort in Uncasville, CT is a big fan of Thatcher's, and likes that it's significantly more cost-effective than vodkas like Ketel One and Grey Goose. "Thatcher's is made in the USA and 100% certified organic, silky smooth for vodka with no aftertaste, and the bottle is really easy to handle -- which is important on high-volume nights when we sell a few hundred of these in just one evening."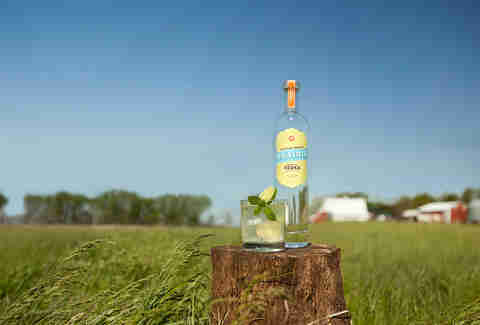 Prairie organic vodka
Price: $17.99
"Prairie vodka is a local favorite just recently coming on the market and has a very clean, crisp taste that really works great for the basic cocktails," says John Keiser, food & beverage director at the SIX15 Room in Minneapolis. "I switched from Absolut to Prairie due to the clear, refreshing taste."
Russian Standard
Price: $20
Russian Standard is the #1-selling premium vodka in Russia, which should tell you all you need to know. "It's crafted using the finest ingredients of winter wheat and water of glacial origin, and is great for mixing or simply enjoying over ice," says Jason Logie, beverage director at The Mixing Room in Los Angeles. "This is my go-to vodka for Moscow mules and dirty martinis."
 
Monopolowa vodka
Price: $16.99
"There are only a few readily available potato vodkas on the market, so it's a unique experience compared to the majority of vodkas out there," says Nate Wales, director of operations at New Waterloo and Cocktail World Cup champion, who oversees the bar program at Central Standard in Austin, TX. "The label makes you feel like you're drinking some generic state-owned hooch, but it's actually really tasty." The potato starch gives it some weight and a creamy mouthfeel, and "it has a body and finish that many of the frosted-bottle, 'distilled X times' brands lack."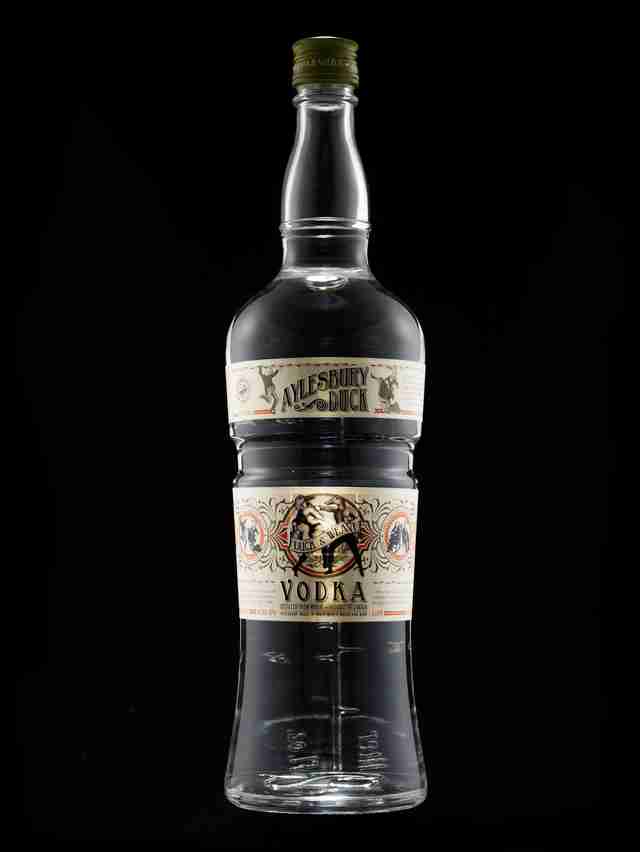 Aylesbury Duck vodka
Price: $20
This expressive, aromatic, grain-based spirit doesn't exhibit the sharp edges of some other vodkas, while also staying true to the base concept of what a well vodka's meant to be: a flavorless and odorless vehicle for your workhorse cocktail. "It hovers right around $20 a bottle, so it doesn't break the bank," says Nick Bennett, bartender at Porchlight in New York City.
 
London vodka
Price: $18
You really want a blank slate when working with vodka, since that's what vodka drinkers are looking for -- alcohol that doesn't taste like alcohol. Bartender Diana Benanti at Taste by Niche in St. Louis says London vodka "isn't as hot as some vodkas, and is nice and clean; clean meaning free of additives and industrial flavorings." The UK-based brand uses local water and wheat to make the distillate, "so while London is not local to us, we're still using a product that cares about its community."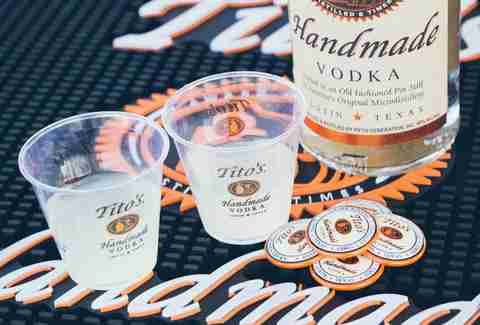 Tito's handmade vodka
Price: $17.99
Produced in Austin, TX, Tito's vodka is microdistilled six times in just 10 old-fashioned pot stills, and made from yellow corn instead of potatoes or wheat. "The corn is what gives it its mildly sweet aftertaste," says Ray Anguiano, head bartender at Atwood Restaurant in Chicago. In 2001 Tito's won the Double Gold Medal for vodka at the San Francisco World Spirits Competition, beating out 71 of its high-priced competitors and received a four-star ranking from Spirit Journal. In 2007 it won four stars again.
 
J. Rieger & Co. Midwestern premium vodka
Price: $20
"J. Rieger & Co. really brings something to the table that you don't see very often in resurrected brands: being relatable," says Andrew Olsen, bar manager at Bluestem in Kansas City, Missouri. "The story of J Rieger & Co. is a strong part of Kansas City culture. That connection is felt whether you are from KC or not." In addition to having a damn cool bottle, this vodka uses a blend of potato, corn, and wheat, which gives it a great aroma and flavor. "This creates a great base to not only allow you to experience the modifiers in the drink, but also allows you to enjoy how palatable the vodka truly is."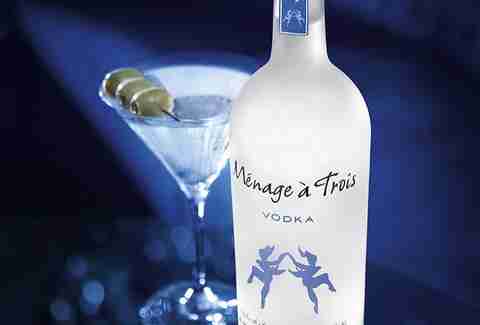 Ménage à Trois vodka
Price: $19.99
This spirit undergoes a proprietary triple-filtration process, resulting in a smooth, clean-tasting vodka. "I was instantly surprised by the quality of the vodka in relation to its affordability," says Cody Goldstein, head bartender at Upholstery Store: Food & Wine in NYC. "The straight flavor is smooth enough to sip on the rocks, and the berry and citrus expressions aren't cloyingly sweet."
Sign up here for our daily Thrillist email, and get your fix of the best in food/drink/fun.
Christopher Osburn is freelance food and drink writer who has way more bottles of alcohol than books in his apartment. Follow him to see how long it takes before his wife gets sick of all the unopened booze filling the closets: @ChrisOsburn.