Paid Content For
Coors Banquet
15 things you didn't know about Coors Banquet
Paid Content For
Coors Banquet
For over a century, Coors Banquet was Coors, and while you might know some of its yellow-bellied legend, there's plenty of history you've no doubt overlooked. Thrillist laid out as much as we could find below, because we couldn't bear the thought of you spending another day not realizing that Clint Eastwood and Ray Charles once sang a duet about… well, we'll get to that.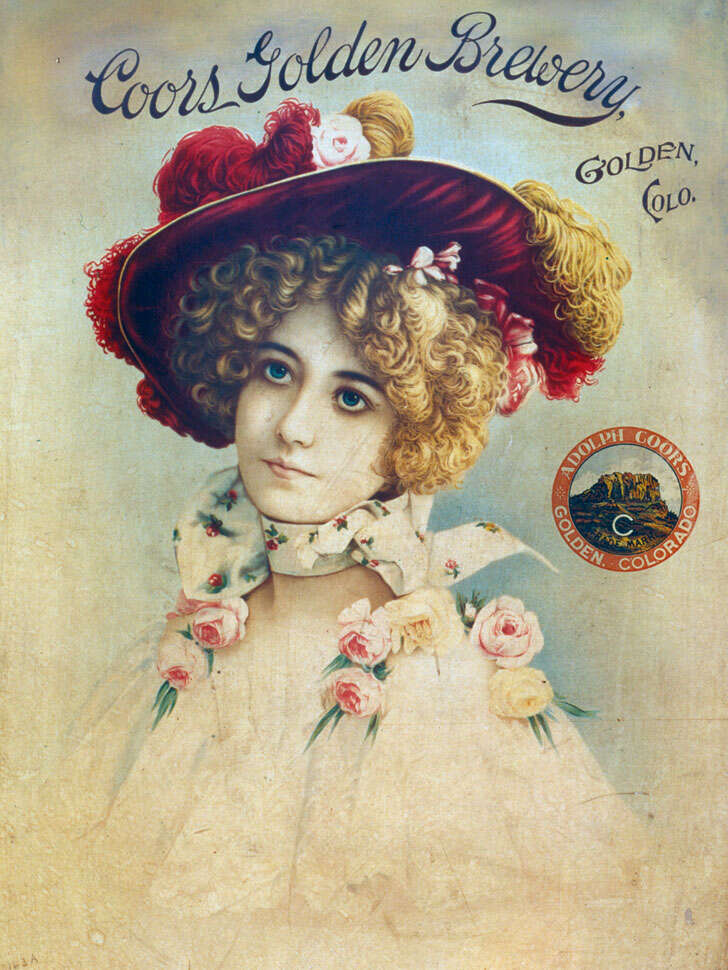 ITS ROOTS RUN DEEP
Founded in 1873, Coors was nicknamed "Banquet Beer" by Clear Creek Canyon miners, who'd drink it in banquet halls or huge banquet tents when there were no halls. The name didn't become official until 1937, when Coors sought to combat the Depression with a strain of nostalgia that somehow didn't involve the 1980s. That same year, Coors also adopted two other slogans ("America's Fine Light Beer", "Brewed with Rocky Mountain Spring Water") and introduced their waterfall logo.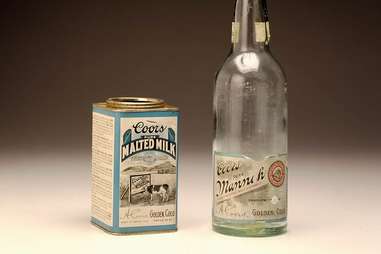 IT'S A SURVIVOR
Coors navigated a Banquet-free Prohibition by operating a porcelain plant (chemical and scientific porcelain had previously been imported from war-ravaged Germany), as well as making non-alcoholic Coors Pure Cereal Beverage, government-controlled distilled alcohol (diverted to pharmacies for sale to people with prescriptions), and malted milk -- which they produced until 1957 and sold as far away as Australia, giving it far wider distribution than Coors Banquet.
IT WAS A HOMEBODY
Between Prohibition and 1976, Coors was available in only 11 states, all in the West -- the stuff was unpasteurized, contained no preservatives, and had to be kept cold, so long journeys just weren't a possibility. The first steps towards national distribution actually came in the 1950s when Coors helped pioneer the use of cold filtering, sterile filling, aluminum cans, and refrigerated trucks, but it wouldn't reach all 50 states until it landed in Indiana in 1991.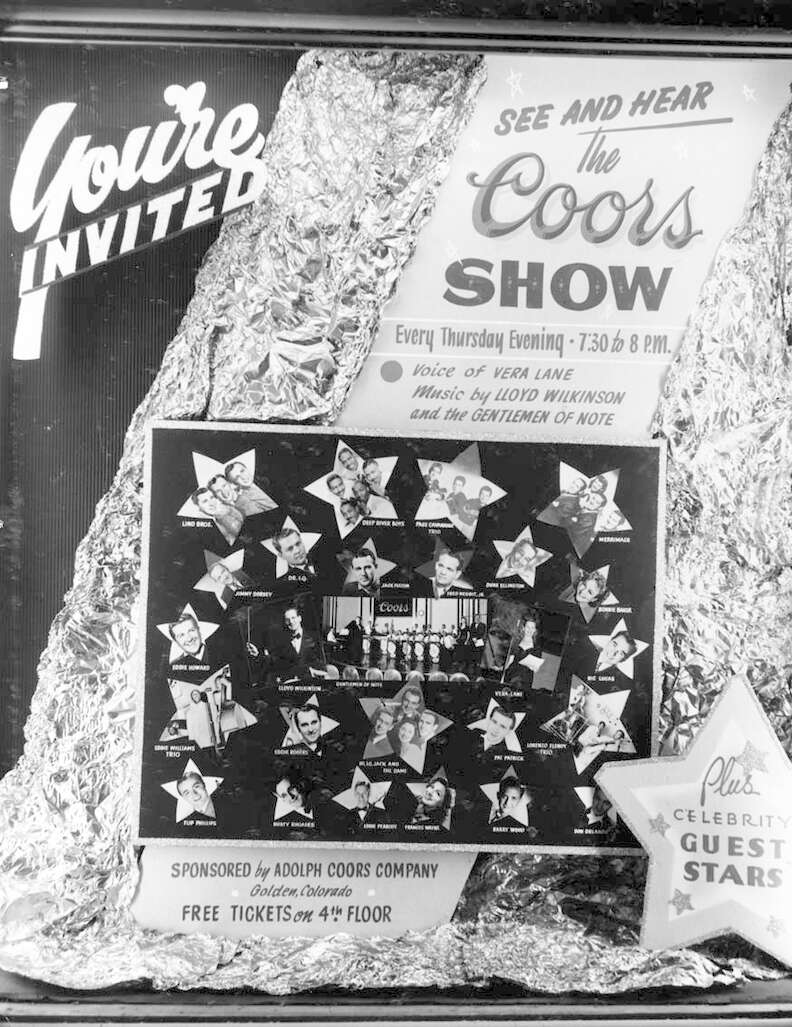 IT WAS BIG ON ENTERTAINING
In the 1940s, the beer sponsored radio's The Coors Show, a variety program featuring the likes of Duke Ellington and Mel Torme. In the '50s, Coors got behind one of the first TV series to air in Colorado, I'm The Law, a police drama starring gangster movie icon George Raft (one thing you didn't know about George Raft: he was born George Ranft).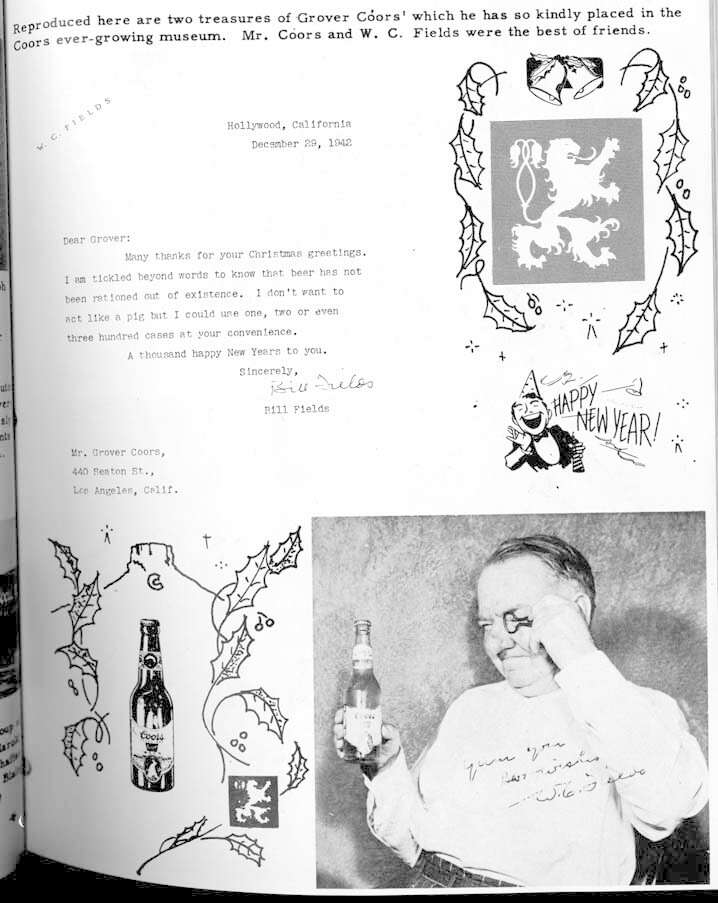 IT LAY IN FIELDS OF GOLD
Grover Coors was best buds with comic legend W.C. Fields, who, as evidenced by this holiday note, diligently refrained from taking advantage of the friendship.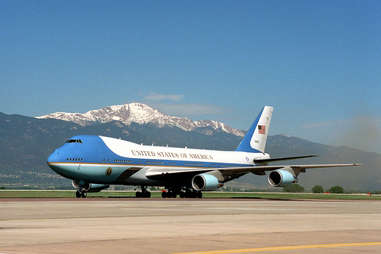 IT STARTED A CULT
By the late 1960s, Coors' scarcity had helped it cement cult status. According to legend, Eisenhower and Gerald Ford packed it aboard Air Force One, and Ford had it served at the White House mess every Thursday. Dean Martin drank it in a western, and Keith Richards kept it handy onstage. Paul Newman flat out told Roger Ebert, "The best domestic beer, bar none, is Coors."
IT WAS MUSIC TO CLINT'S BEERS
Clint Eastwood and Ray Charles even sang a duet praising Coors -- "Beers to You" -- for the soundtrack to Any Which Way You Can, a movie that also starred an orangutang. If this song doesn't move you to tears, your heart is colder than a frosty American lager.
IT WAS VALUABLE CONTRABAND
Coors' cult status fueled America's most refreshing smuggling spree. A 1974 Time story, "The Beer That Won The West", told of one enterprising guy who made weekly refrigerated truck runs from Denver to Charlotte, "where he sold it to restaurants and country clubs for as much as $1 a can, better than triple the retail price of about $1.50 a sixpack". For their part, Coors discouraged the smuggling, because not everyone used refrigerated trucks.
IT WAS EASTBOUND AND DOWN
That smuggling directly inspired Smokey and the Bandit: while in Georgia coordinating stunts for the Burt Reynolds flick Gator, Bandit director Hal Needham's "driver captain" gifted him some cases he'd sneaked in from California. The beers kept disappearing -- eventually Needham discovered even the hotel cleaning lady shared the nation's Coors obsession. In his bio, Needham recalled thinking: "This must be serious stuff. Bootlegging Coors would make a good plotline for a movie."
IT ALSO INSPIRED THE SINCEREST FORM OF FLATTERY
In the mid 1970s, a Michigan brewer introduced "Korr's Original Steam Beer". The packaging closely resembled Banquet, and the name -- which claimed to reference the "korr" of the hops, something that doesn't actually exist -- ripped off both Coors and a certain beloved San Francisco brew. The ploy flopped, but as of 2004 you could still find a few unopened bottles on "Arjen's Beer Page".
IT... WELL...
In 1979, Coors invented the sport of jumping off a high, rocky embankment into a pool of Rocky Mountain spring water while wearing only a pair of jeans and a thick beard, a pastime which would go on to rival skiing and kayaking as iconic "High Country" activities.
IT WAS THE SEXIEST
NCIS star Mark Harmon was Coors' spokesman throughout the mid 1980s. In 1986 -- smack in the middle of his Banquet tenure -- he was also named People's Sexiest Man Alive. This was definitely not a coincidence.
IT WAS SPACED OUT
An even more out-of-this-world spokesperson: E.T., the Extra Terrestrial, who in perhaps the greatest "drink responsibly" advisory ever encouraged Coors fans that instead of driving, they should "phone home".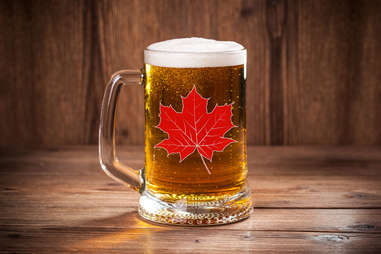 OUR NEIGHBORS TO THE NORTH ARE VERY INTO IT
Banquet wasn't available in Canada until 2013, but Canadians apparently already loved it: the long-awaited move north was in part spurred by a Facebook page -- Bring Coors Banquet to Canada -- and it paid off immediately. Said one Alberta storekeeper, "New stock is gone before we know it, with customers buying it by the flat".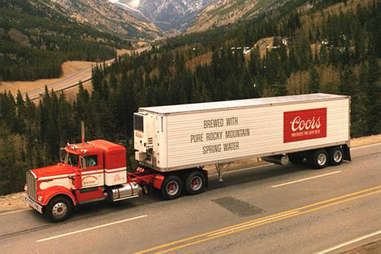 IT'S THE STUFF HEROES ARE MADE OF
In January '14, a vacationing fire captain driving from Austin to Houston passed an 18-wheeler whose breaks had caught on fire. He and the driver snuffed the flames using the truck's cargo, Coors Banquet -- a Donner Party-like last resort, but it worked, and the captain's chief backed the agonized decision: "I support the extinguishment of fire, no matter what the cost".
Cheers to you, Captain. But, next time, use near-beer.