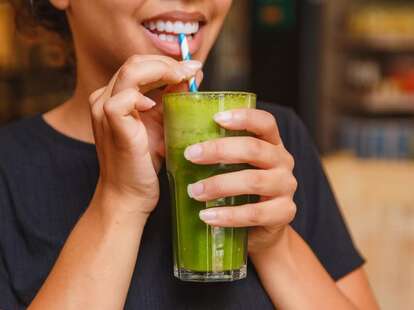 The new year calls for embracing a new way of thinking—and healthy recipes to go with it. Enter Ayurveda, which is the core of Indian cuisine and a school of thought based on the five elements of nature: air, water, space, fire, and earth, that then go on to form "doshas" or energies that circulate in our bodies. It is believed that these doshas affect everything from our physical (skin, hair, nail type) to mental makeup (emotions and moods). This is the premise of Ojas: Modern Recipes and Ancient Wisdom for Everyday Ayurveda by Copenhagen-based author Nira Kehar that's due for a second print this year.
"Seasonality of ingredients plays an integral role in Ayurveda where each season offers its own bounty, so there is a drink for every kind of weather," Kehar says. In Ojas, she translates Ayurvedic principles into everyday dishes and drinks that "heal from within and energize."
Indian Ayurvedic texts classify weather into six different seasons: vasanta (spring), grishma (summer), varsha (monsoon), sharad (autumn), hemanta (fall-winter) and shishira (winter), and then talk about the foods to be had and forbidden during this period. For example, during fall-winter, it prescribes sour and salted foods, during monsoons the diet should be predominantly sour and so on.
Kehar feels that cookbooks don't focus much on drinks, but for her, she needed to keep them different to suit every season. Her recipes work a lot with ginger, an Ayurvedic staple known for its many health benefits including immunity boosting, and uses it in every drink in her cookbook.
"Yes, it's winter, but no, you don't need to only slow-sip on warm ginger tea throughout the day," she says. "I wanted to find delicious ways to incorporate Ayurveda in our lives."
Two of those ways you can find below, including a Prune and Avocado Shake and a Grapefruit and Tamarind tea. "Prunes can do wonders for your digestion, and help prevent diabetes and lower the cholesterol," Kehar says. "The heat, bitterness and tanginess of grapefruit and tamarind make them perfect for the cold season, and all the vitamin C in this drink is a much better alternative to taking vitamin supplements."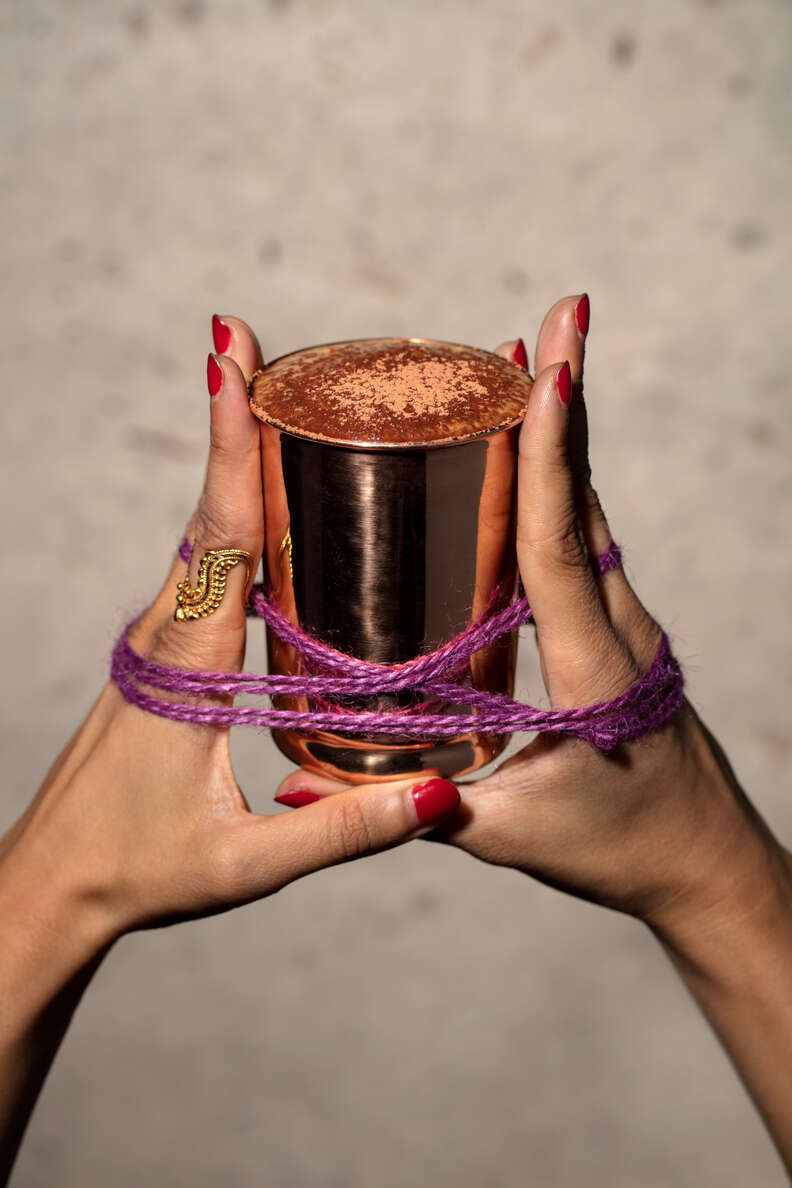 Prune and Avocado Shake
Serves 4-6
Ingredients:
• 2 cups water
• 2 green tea bags
• 1 cup prunes, pitted (soaked overnight)
• 1" piece fresh ginger (sliced)
• 2 cups organic almond milk
• 2 tablespoons organic raw honey
• 2 tablespoons almond butter
• 1 avocado (peeled and pitted), raw cacao powder for garnish
Directions:
1. In a heavy-bottomed pot, bring water to a boil. Remove from heat and add tea bags, prunes and ginger to the hot water and cover with a lid.
2. Let the mixture cool to room temperature and remove the bags.
3. Place the tea and soaked prunes in a blender.
4. Add almond milk, honey, almond butter and avocado and blend until smooth.
5. If you want a thinner consistency or a cooler temperature, add chilled water or a couple of ice cubes to the mixture and continue to blend. Do not add too much ice as you don't want to drink it too cold and disturb your digestive fire.
6. Pour the shake into glasses and dust with raw cacao powder.
Grapefruit and Tamarind Tea
Serves 4-6
Ingredients:
• 2 pink grapefruits (peeled, segmented)
• 2½ cups water
• 2 tablespoons orange pekoe tea (or hibiscus)
• 2 tbsp black tea
• 1 cup jaggery or brown sugar
• 2" piece fresh ginger (roughly sliced)
• 3 cloves
• 2 cardamom pods (cracked)
• 2 star anise, 5 all-spice berries
• 1 large cinnamon stick
• 2 cups grapefruit juice
• 2 teaspoons tamarind paste
Directions:
1. Lay the grapefruit segments in a single layer in a freezer-safe box. Place the box in the freezer overnight or for at least 6 hours.
2. Pour water in a medium pot. Add the sugar, ginger, cloves, cardamon, star anise, all-spice berries and cinnamon sticks to the pot and stir.
3. Bring the water to a boil and then turn off the heat and cover the pot with a lid. Allow this mixture to steep for 30-60 minutes.
4. Strain the steeped liquid through a fine-mesh sieve into a bowl or pitcher; discard the solids.
5. Place the sweet tea in the fridge and let it cool for an hour.
6. When you are ready to serve the tea, add the grapefruit juice and the tamarind in it and serve after adding frozen grapefruit segments to each glass.
Sonal Ved
is a Thrillist contributor and the author of Tiffin: 500 Authentic Recipes Celebrating India's Regional Cuisine. She is the content lead at India Food Network and Tastemade India, and the food editor at Vogue India
.