<strong>San Diego, CA</strong> | Courtesy of The Nolen
<strong>San Diego, CA</strong> | Courtesy of The Nolen
There are many factors that make for a great drinking city -- solid happy hours, friendly locals, high-end cocktails, and low-end dives among them. And behind every great drinking city is a legion of bartenders. Which led us to wonder: what do the bartenders responsible for some of America's best drinking consider to be the best drinking cities (aside from the ones they call home)? There's some love for Portland here. But not the more obvious one. These are the best drinking cities, according to some of America's top bartenders.
LOUISVILLE, KY
Morgan Schick, creative director, The Bon Vivants/Trick Dog (address and info)
San Francisco, CA
"Three of my favorite bars in the world happen to be in Louisville, KY. There's a ton of whiskey that I don't get to drink anywhere else, which is fun, and there are a couple of bartenders in town who I enjoy drinking with. Louisville is a lovely drinking town especially for its casual and unpretentious atmosphere. One of my favorite bars there is this tiny neighborhood place in one of the oldest bowling alleys in the country -- and they have a tremendous whiskey list. You just get to go bowl and drink a bunch of great whiskey."
Silas Axtell, bar manager, Townsman (address and info)
Boston, MA
"I have some great memories drinking in Louisville, KY. I think the bars in that town are really neat. There is a great marriage of the craft of cocktails, quality of spirits, and entertainment."

SAN DIEGO, CA
Jeffrey Morgenthaler, bar manager, Clyde Common & Pépé le Moko (address and info)
Portland, OR
"You can get a delicious pitcher of shitty margaritas at lunch, switch to kick-ass beer, and then suddenly you're drinking a really well-made cocktail. San Diego has it all, plus sunshine."
MEXICO CITY
Alba Huerta, owner & operator, Julep (address and info)
Houston, TX
"Currently, my favorite drinking city is Mexico City. The bar scene is alive and incredibly diverse. There's great cocktail bars like Limantour and Bang Bang, but also small mezcalerias, night clubs, pulquerias, and supper clubs like Puebla 109. Some of the best restaurants in the world can be found in close proximity."
NEW YORK CITY
Justin Elliott, director of hospitality, The Townsend (address and info)
Austin, TX
"NYC has always been and will always be the greatest drinking city in the world -- and it's not just as a part of some kind of contemporary, cocktological renaissance-inspired pilgrimage, but because every single neighborhood in NYC still deeply cherishes the 'local' in ways that nearly every other city has either abandoned or never ever learned to love. I learned to drink in New York; I learned to tend bar there, at Dominie's Hoek, a neighborhood spot in Long Island City, Queens. I didn't learn much about cocktails, but after nearly a decade there, I learned about community and the essential role of the bar and bartender in that community.
"Sure, go to New York and pay your respects to Employees Only and Death & Co. and chart the great Sasha Petraske's family tree. This is mandatory. But find the time to explore the different neighborhoods through the eyes of the local bar and the denizens therein, as well."
Max Seaman, manager, The Varnish (address and info)
Los Angeles, CA
"NYC... as long as someone else is paying. There are cocktail bars on every corner, fabulous wine programs at every restaurant, and late nights."
Ezra Star, general manager, Drink (address and info)
Boston, MA
"My favorite city to drink in the US is still New York. The community there is very welcoming and always seems to be growing. There is always a new bar with someone trying to make something cool and unique. After New York, I'd have to say Paris; the drinking scene is very informal and has become more integrated into everyday culture."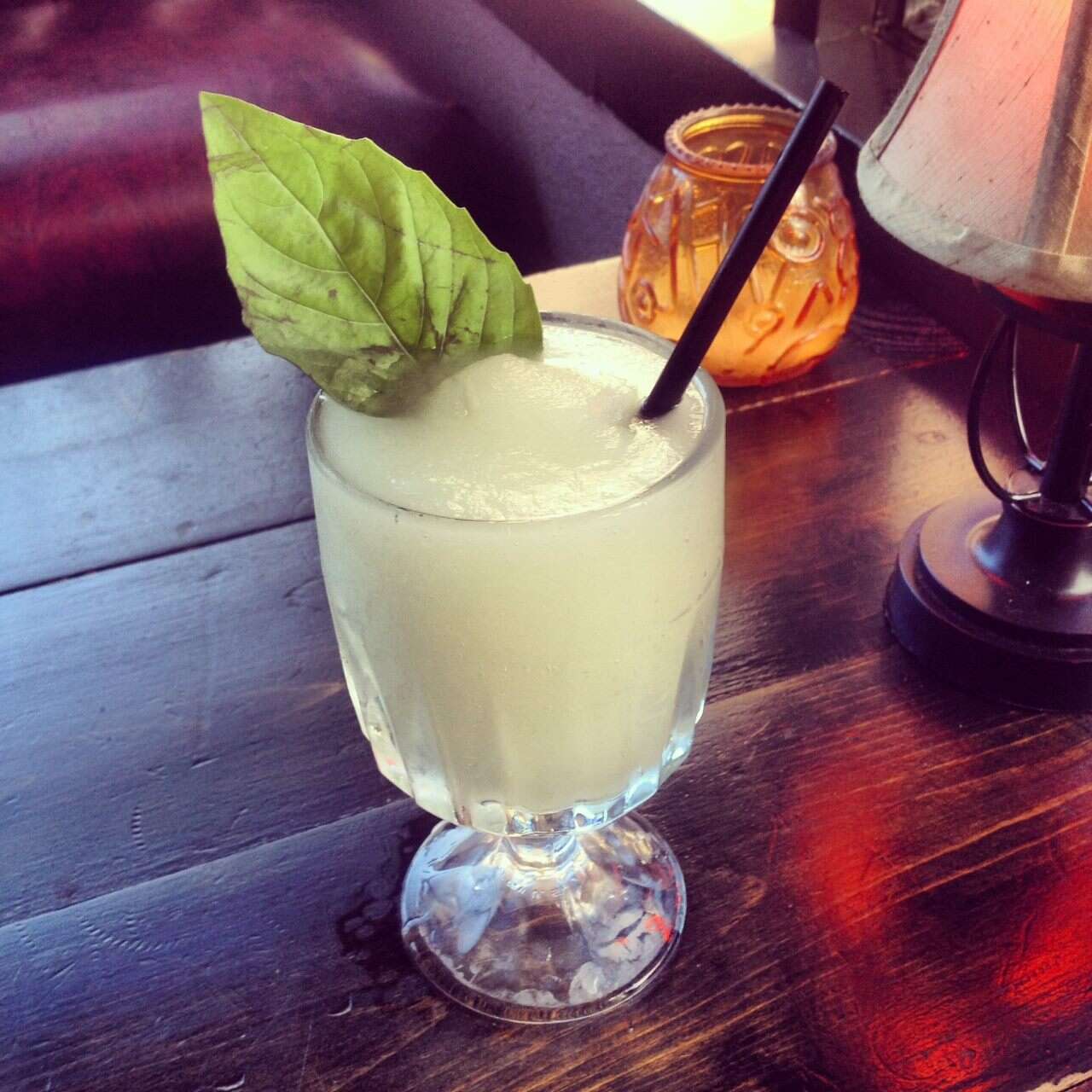 HOUSTON, TX
Antonio Matta, bartender, Firehouse Lounge (address and info)
Austin, TX
"I always have a great time when I go to Houston. There are some truly magnificent bars that cover all of your drinking needs. Maybe I like it because it's so unexpected -- when you go to San Francisco, Portland, Seattle, Chicago, or New York... you expect greatness. And with Houston, there isn't as much of a reputation but there are these total gems."
NEW ORLEANS, LA
Jim Kearns, co-owner & head bartender, The Happiest Hour & Slowly Shirley (address and info)
New York, NY
"I love the way all aspects of the city's culture, from food and drinking to music, seem to just grow out of the ground naturally, completely unforced. It's a city that has continuously embraced its unique culture and fostered its growth for centuries."
Robby Haynes, beverage director, Analogue (address and info)
Chicago, IL
"Hands down, my favorite city to drink in is New Orleans. There is so much to see and do in the Crescent City and unless you are going to church, you can check just about everything off your travel list with an ice-cold beverage in your hand."
Manisse Davison, beverage manager/bartender, Boiler House (address and info)
San Antonio, TX
"So much culture and rich history surrounds and envelopes the city; so many cocktails originated in the heart of the French Quarter. The laissez-faire attitude (and the drinking laws) doesn't limit drinking hours so you always feel like 'hey, it's five o'clock somewhere.'"
PORTLAND, ME
Andrew Pierce, bar manager, Toro (address and info)
Boston, MA
"There are some really nerdy people behind the bar who like talking about what they do."

VENICE, ITALY
Christian Daly, head bartender, The Third Man (address and info)
New York, NY
"Venice, Italy -- where you can buy bottles of great wine for three or four euro."
Sign up here for our daily Thrillist email, and get your fix of the best in food/drink/fun.
Anastacia Uriegas is an Austin-based writer who is still working through her stockpile of original-formula Four Loko. Follow her at @anaurie.