The Climate Crisis Is Causing a Beer Crisis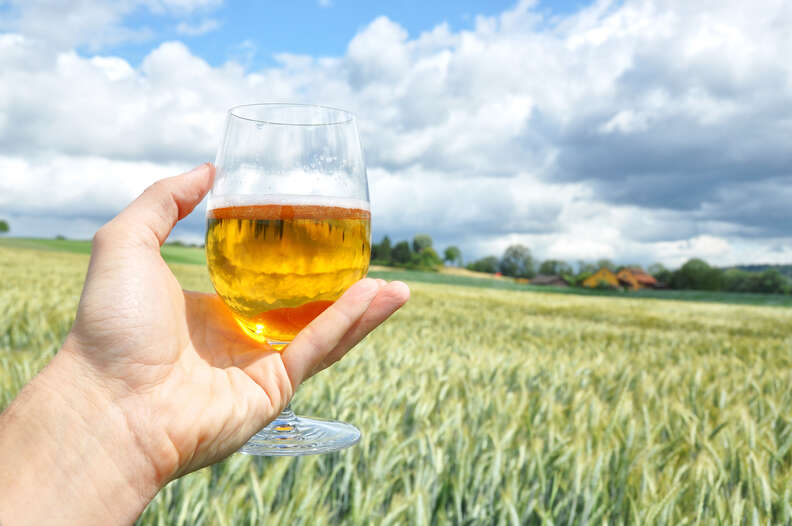 Capricorn Studio/Shutterstock
Capricorn Studio/Shutterstock
Amidst the various beatings of this week's news cycle came a particularly low blow, when a new study published in Nature Plants called into question the future of Earth's favorite alcoholic beverage: beer.
That's right... on Monday, an international research team added fuel to the (almost literal) flames by warning that, across the planet, we may soon see a drop in beer supply and a hike in beer prices as a result of the impending climate crisis. At the root of beer's grim fate is a predicted shortage of barley: "Future drought and heat events will not only lower the total availability of barley for most key countries, but will also reduce the share of barley used for beer production," reads the report.
During the most extreme climate events, global beer consumption would drop by 16% -- about a year's worth of beer consumed in the US -- and beer prices would double, on average. Even during less-severe moments, climate conditions would be detrimental enough to signal a 4% drop in consumption and 15% leap in prices, on average. (If you slept through high school econ, just remember that less supply = more demand = higher prices.) These extreme climate events will become more common and more severe as Earth's surface temperature increases, so as you can imagine, this issue isn't going to magically disappear.
What do these statistics mean for you? Us? Humankind? Well, on a micro-level, maybe smaller guts and less Friday morning regrets, but on a larger scale, this could mean a loss in shared culture. The researchers conclude their report by pointing out that there's "something fundamental in the cross-cultural appreciation of beer." They go on to say, "For perhaps many millennia, and still at present for many people, beer has been an important component of social gatherings and human celebration." The 10-page article transcends beyond science and data; it touches on a sensitive slice of human culture.
And sure, in the grand scheme of global warming, a beer shortage probably doesn't deserve the bulk of our concern, but that doesn't mean we can't be upset.
Only time will tell how exactly these warnings play out, but for now, you can either live in denial with majority of the internet, or start indulging in some of the best brews before they become a rare commodity. In fact, indulge in everything while you can. Climate change is already threatening bees, chocolate, and coffee... if the planet continues down this road, who knows what'll start disappearing next.
Sign up here for our daily Thrillist email and subscribe here for our YouTube channel to get your fix of the best in food/drink/fun.
Kyler Alvord just wants to go one day without reading life-altering news on Twitter. Follow him to see what he'll be stressed about next week.