Welcome to Tapped, where the brightest minds in beer pour out their suds-soaked knowledge. Drink it all in, right this way.
Jeppe Jarnit-Bjergsø is the Danish beer wizard behind Evil Twin, a kinda-Brooklyn-based craft beer favorite brewing sometimes strange and always delicious brews that delight America's beer nerds and dabblers alike. That lineup includes everything from the Cognac barrel-aged Jesus imperial stout to a 10% gose to Wet Dream brown ale with coffee, which is now available nationally in 16oz cans. (Also, his name has a "ø" in it, and that's pretty baller.)
So what does Jeppe drink when he's not making some of the most inventively imaginative beers on the market? We went to the man himself to find øut.
Belgian ale, 6.9%
Villers-devant-Orval, Belgium
"An old classic that's just so hip to love, but honestly, this beer is just so well made and so magical that drinking it will never get old."
Double IPA, 8%
Boston, MA
"When I visited this brewery last year, they gave me a bottle of this and it was the first time in years I tried an IPA that stood out (in a good way) from what I normally drink. Just so wild and weird, but amazingly tasty and drinkable!"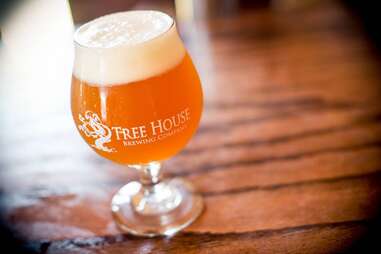 IPA, 7.5%
Monson, MA
"Yeah I know, everyone loves Tree House these days, but there is a reason. [This is] one of the best IPAs I have ever had, just so perfectly done. I'm excited to see how they're going to do with the huge expansion they've announced: if they can keep making this, there will be no stopping them!"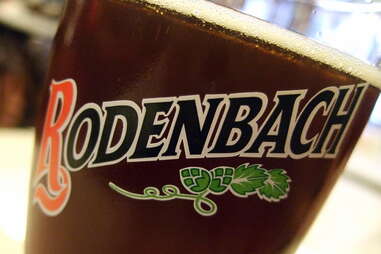 Sour, 5.2%
Roeselare, Belgium
"Another old classic, and one of the first craft beers I ever had many, many years ago. Still a beer I find myself going back to over and over. So light, so refreshing, yet so flavorful. I love their other offerings as well, but the classic is a beer you can drink when you're thirsty and don't have to think too much about!"
Lambic, 6.4%
Rebecq-Rognon, Belgium
"This plum [lambic] from this new blender is just so well made. Impressive how someone who only started about five years ago can put out such a classic beer style with such great balance and complexity."
Sign up here for our daily Thrillist email, and get your fix of the best in food/drink/fun.
Lee Breslouer is a senior writer for Thrillist, and has never had a plum beer. Follow him to sours: @LeeBreslouer.