We tried beer recommendation app Next Glass, and it's amazing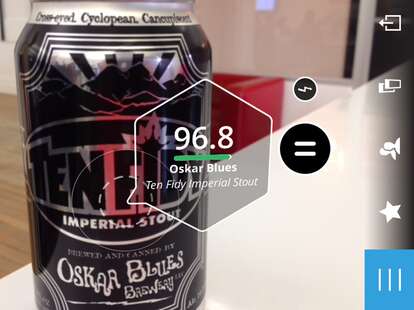 Adam Lapetina
Adam Lapetina
The world of beer recommendation can be a bit of a quagmire if you're out and about -- you're rarely going to find someone who has the same tastes as you, and even if you do, calling or texting or beeping them whenever you need a suggestion can be taxing on their cell phone plan/general quality of life. Enter: the beer recommendation app. There are already a few on the market, but honestly, none of them are as sleek, elegant, and intuitive as new kid on the b(l)ock Next Glass, which officially dropped today for iPhone and Android.
The app polls its users for ratings of beers they've already tried, and uses those likes and dislikes to create a taste profile which it accesses to give recommendations, and rate beers that the user has on hand. If you've got a can or bottle in front of you and you're not sure whether you'll like it, or you want to know more about it, you can scan its label (not its barcode!) to find out what score it would get based on your preferences, as well as ABV, calorie, and carb information.
These are all functions it lists in its app store description. But is it really as perceptive as it claims? I grabbed the nearest can of beer (Oskar Blues Ten FIDY), signed up, and created a taste profile to find out.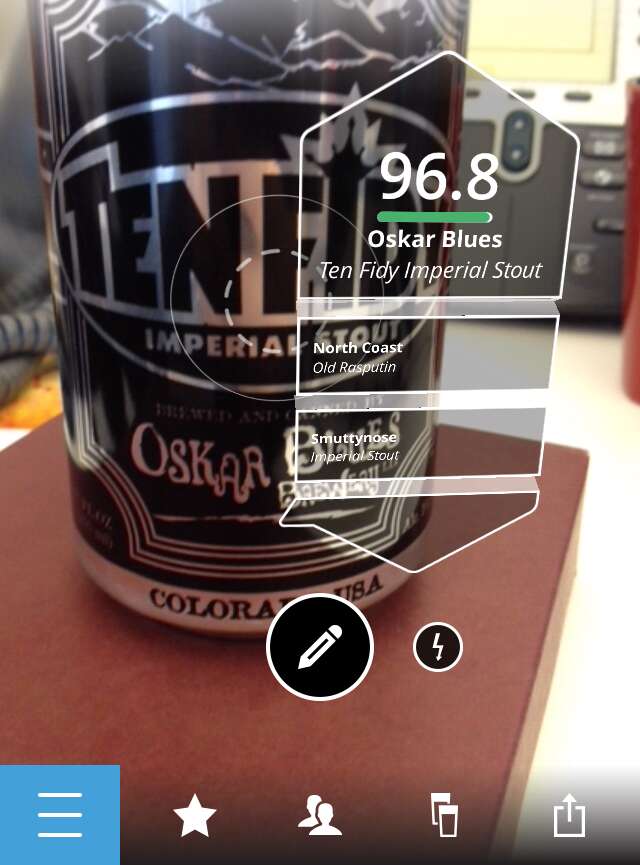 How it works
Scanning the label brings you to a gorgeous, futuristic interface where the beer's imagined score (based on your inputted proclivities) pops up like a power level from Dragon Ball Z. In this case, the Ten FIDY's rating was 96.8, indicating that I had a strong likelihood of enjoying it... or that this beer had the power level of a relatively strong human being.
You can also rate it (once you've tried it, to further hone your taste profile), and find similar beers by tapping an icon at the bottom of the screen. Pretty neat.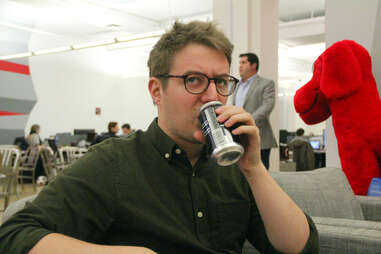 So what happened when I drank the damn thing? It was delicious (albeit strong, for the middle of the work day), and definitely right up my alley. I would 100% drink it again.

Conclusions
Next Glass is a next-gen beer recommendation app. It's got all the bells and whistles you need to be a discerning beer drinker, without any extra stuff that could bog it down. The user interface is easy to use, and kinda makes you feel like you're in a sci-fi movie, which is decidedly awesome.
There aren't too many ways to use it socially yet (especially since it was literally just released, and hardly anyone has a profile at this point), but as more and more people find it, I expect that will change. My hat is off to the team who made this happen -- it's a hell of a thing. Happy beer-hunting.
The Next Glass app is free for iPhone and Android. You can also use it for wine.
Adam Lapetina is a Food/Drink staff writer for Thrillist, and thinks 10.5% ABV beers are great. Read his musings at @adamlapetina.