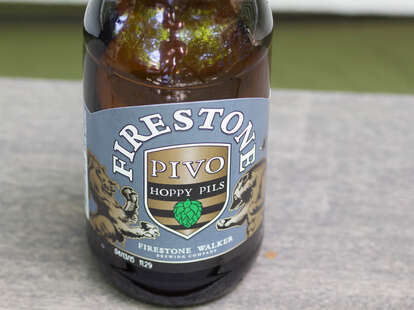 Welcome to Tapped, where the brightest minds in beer pour out their suds-soaked knowledge. Drink it all in, right this way.
Welcome to Tapped. Each week, we'll be getting insider beer picks from the best and brightest in the industry. This week, we called upon Andy Parker of Avery Brewing, our pick for the best damn brewery in the whole of Colorado at the moment. As you might know, it's not exactly a narrow field out there.
Parker, poor bastard that he is, is Avery's chief barrel herder, which means he's in charge of releasing some of its top beers: Uncle Jacob's Stout, Rumpkin, and the legendary 17.5% barrel-aged coffee stout known as Tweak among them. Granted, he sometimes also has to taste "a hundred warm and flat barrels in a row" to make sure you get the best barrel-aged Avery brew possible, but he still has time to drink at home, too. So we caught him on a break to wax poetic about what he's drinking when he's not drinking Avery.
Rauchbier, 6.5%
Bamberg, Germany
"A huge smoked beer from the town that created the style. Smoked beers can be polarizing -- some say they taste like ham, some say they taste like you've spent too much time by the chimney waiting for Santa. Urbock is totally overboard on the smoke factor, but not every beer needs to be balanced. And it's a killer beer for food pairings. There is no beverage I would take over this if there's a steak at the table."
Gueuze, 7%
Lembeek, Belgium
"While the beer connoisseurs in the US are out chasing trucks to get the latest shipment of Cantillon, I'll be buying 750ml bottles of Boon Geuze for $10 and enjoying the hell out of them. Boon is a criminally underrated brewery that people scroll past simply because you can actually find their beers at the store. Don't scroll past. Take one home."
Stout, 8.5%
Fort Collins, CO
"Odell is another underrated brewery. I could pick just about anything they make as an exemplary beer, but Lugene stands out for me. I've done a lot of experimentation with odd beer styles, but I simply don't know how to make this perfectly balanced chocolate milk stout. It's a good thing they do."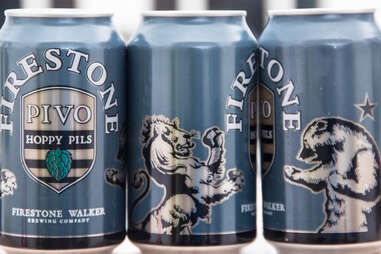 Hoppy pilsner, 5.3%
Paso Robles, CA
"The word 'pilsner' ended up with a bad rep when a couple of giant breweries started using it as an adjective for their watered-down American light lagers. Real pilsners are aromatic hoppy wonders of deliciousness, and Pivo is up there with the best in the world. It's a go-to for just about everyone I know in the brewing industry."
Sour, 8.5%
Chicago, IL
"Simply one of the best sour beers I've had in years. I was lucky enough to have a few samples on a recent trip to Chicago. There just aren't that many sours I could keep drinking all night, but this goes right into that rare category."
Sign up here for our daily Thrillist email, and get your fix of the best in food/drink/fun.
Lee Breslouer is a senior writer for Thrillist, and loves him some Lugene. Follow him to chocolate milk beers: @LeeBreslouer.