20 Craft Brews that Prove There's a Beer for Everyone
The craft beer revolution has birthed a variety of suds so expansive that every possible demographic can find a brew perfectly suited to their work, their hobbies, or their weird fetishes. Since sifting through all that variety is hard work, we did it for you, unearthing a mountain of pretty damn awesome brewery trivia in the process. Check these craft beer/lifestyle pairings, and you'll see there really is something out there for pretty much everyone on the planet.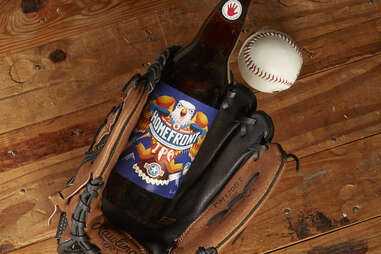 The Sports Fan
Pairs well with: Homefront IPA, Left Hand Brewing Co.
Because: This IPA is a twofer. For the sports fan, Left Hand drops in Louisville Slugger bats during the fermentation process (don't worry, they're new and haven't been obsessively rubbed down by any OCD third basemen). If you're also a fan of benevolence, proceeds from Homefront go to benefit a different military charity every year.

The Car Guy
Pairs well with: Long Strange Tripel, Boulevard Brewing Co.
Because: Trip is the longest-tenured employee at Boulevard, and his hands-on experience from collecting old Volvos is what gave him the know-how to get the brewery's machinery up and running -- eventually (and thankfully) making this beer possible.
The Scientist
Pairs well with: Birra Etrusca, Dogfish Head Brewery
Because: Dogfish visited Rome with a molecular archaeologist to examine the drinking vessels in ancient Etruscan tombs. Using science probably only you understand, they analyzed the contents to create this beer in imitation of what those proto-Romans drank.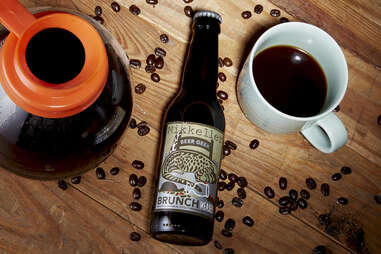 The Coffee Snob
Pairs well with: Beer Geek Brunch Weasel, Mikkeller Brewing Co.
Because: You know that coffee that's made from the droppings of civet cats? It's in this beer. (If you're not familiar, these old-world beasties eat coffee cherries and pass the seeds after adding their, uh, natural digestive juices.)
The Patriot
Pairs well with: Liberty Ale, Anchor Brewing Co.
Because: There are many patriotically themed beers on the market, but only one first brewed on April 18th, 1975 to celebrate the 200th anniversary of Paul Revere's ride. Subsequent vintages don't have as an impressive brew date, but since America does something awesome everyday, there's probably still great stuff they're commemorating.

The History Channel Lover
Pairs well with: La Guillotine, Brouwerij Huyghe
Because: This Belgian ale was brewed to celebrate the bicentennial of the French Revolution, which makes it perfect to bust out while watching that new documentary on the Jacobins. Vive la France et la bière!
The Tree Hugger
Pairs well with: Glacial Trail IPA, Central Waters Brewing Co.
Because: Central Waters uses renewable energy out the yang, and they funneled it all into making this beer with locally sourced barley, solar heated water, and recycled packaging. Crunchy never tasted so smooth.

The Beer Hater
Pairs well with: Hell or High Watermelon, 21st Amendment Brewery
Because: Look, everybody loves watermelon. This beer actually. Tastes. Like. Watermelon. So much so that you don't need to like beer to like this beer, you only need to like watermelon. Need we say more? We do? OK, you're a bad person if you don't like watermelon. YOU MADE US SAY IT.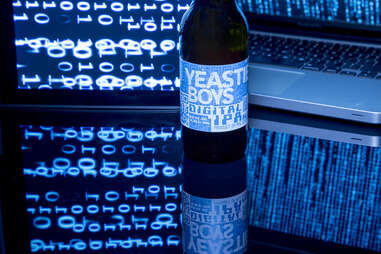 The IT Guy
Pairs well with: Digital IPA, Yeastie Boys
Because: This bottle doesn't just look techy -- there's a QR code on the label that leads to its open source recipe, so once you're done hacking a website and overflowing the stack IP of the router server core RAM, you can hack some malt and hops too.

The Grill Master
Pairs well with: OMGWTFBBQ, Short's Brewing Co.
Because: This experimental beer was not brewed with meat (which apparently can produce some mixed results) but rather with hops smoked with hickory and mesquite, to imitate the meaty, smoky goodness of BBQ.
The Adventurer
Pairs well with: Barrel Aged Shipwreck Porter, Arcadia Brewing Co.
Because: Batches of this beer are aged in abandoned mines in Michigan. Unfortunately, Indy, you can't go spelunking for them yourself, but you can take refuge in the fact your beer was brewed with the same intensity as some of your overly aggressive weekend hikes.

The Gluten Intolerant
Pairs well with: IPA, Glutenberg/Brasseurs Sans Gluten Inc
Because: Glutenberg's co-founder happens to be gluten intolerant himself, so the guy knows something about a celiac sufferer's quest for really good beer.
The Movie Buff
Pairs well with: Centennial IPA, Founders Brewing Co.
Because: Good luck finding beer from the very real location -- Revolution Brewing -- of much of Drinking Buddies, an awesome flick about, you guessed it, craft beer. Luckily, you can still slake your thirst with the more widely available Centennial, which any truly obsessively observant cinephile saw on the table during one of the cabin scenes... probably on the 12th viewing.

The Comic Book Fan
Pairs well with: Beer Hates Astronauts, Half Acre Brewing Co.
Because: Beer doesn't, as far as scientists can tell, feel anything positively or negatively towards astronauts -- this beer was actually created as a tie-in to the Kickstarted publication of comic book God Hates Astronauts. According to a summary from the brewer, the comic doesn't have much to do with either God or space. Go figure.
The Artist
Pairs well with: Doggie Style IPA, Flying Dog Brewery
Because: While contemplating how dang good this beer is, sneak a peek at the label -- look familiar? The art on the label, and on all Flying Dog's labels, was created by Ralph Steadman, the guy who did the artwork for Hunter S. Thompson's crazy awesome book covers. (Note: No adrenochrome was used in the making of this beer. Probably.)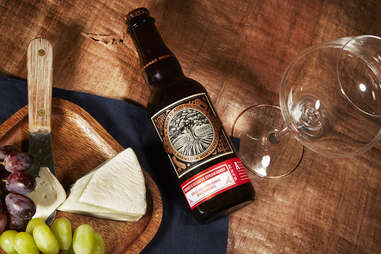 The Wine Lover
Pairs well with: Farmer's Reserve Strawberry, Almanac Beer Co.
Because: When you're ready to crack one open instead of corkscrewing one open, check out this beer that was aged in used wine barrels.

The President of the United States of America
Pairs well with: White House Honey Ale
Because: Although Obama isn't selling bottles of his own microbrew out of the White House's secret gastropub, it is true that he had his very own ale brewed on Pennsylvania Ave. The recipe's been posted online, so can try it out yourself without selling your soul to win your party's base during primary season.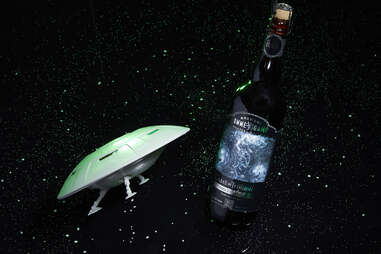 The Sci-Fi/Fantasy Fan
Pairs well with: Three-Eyed Raven, Brewery Ommegang
Because: Guess what this saison, from a larger series of similarly themed beers, was released in honor of. Here's a hint: It starts with a G and ends with the death of every character you grew to love.

The Musician
Pairs well with: American Beauty, Dogfish Head Brewery
Because: In an attempt to bottle the sensation of a Grateful Dead concert, Dogfish Head took hundreds of fan suggestions and settled on granola to give this beer that friendly, crunchy, "These grooves will last forever -- I'm never getting off this train!" feeling.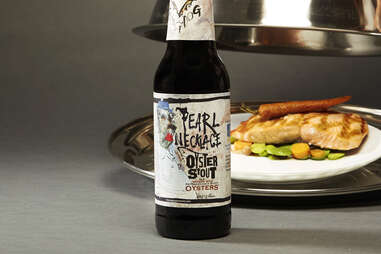 The Foodie
Pairs well with: Pearl Necklace Oyster Stout, Flying Dog Brewery
Because: Get your mind out of the gutter and back in the kitchen -- they brew this beer with local Rappahanock River oysters and funds go to helping with oyster restoration in the Chesapeake Bay. Unsurprisingly, this magnanimous craft also goes really great with, wait for it -- oysters.