Boozy Advent Calendars Are the Best Way to Drink Through the Holidays
Aldi Beer Advent Calendar
Aldi Beer Advent Calendar
On paper -- or in paper, since they're cardboard -- advent calendars are a great idea, a way to count down to the holidays while allowing a daily treat to ease your stress. But let's be real: most are full of waxy, c-list chocolate that might as well be lumps of coal. But lo, Christmas is a time for miracles, and now advent calendars loaded with alcohol are growing in popularity.
Hark! Bust down those tiny perforated doors to see that what was once questionable chocolate is now fa la la la la, la la liquor. They're the perfect gift... if you can resist plunking down and tearing into them during an all-day Hallmark movie marathon. These are the best alcohol-filled advent calendars to ensure you'll be dreaming of White Russians instead of a white Christmas.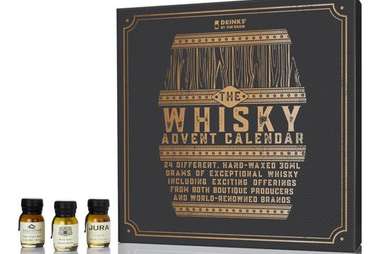 Price: $109 and up
The Spirit Co. has an advent calendar for pretty much everything. Got a tiki aficionado on your Christmas list? The Rum Advent Calendar comes with white, dark, and spiced rums to make Christmas morning feel like the parking lot of a Jimmy Buffett concert. Whiskey? They've got bourbon and rye, Japanese, Scotch, old & rare, VERY old & rare (for $10,720), you name it. There's even a tequila set in case your plans for that Baja getaway fell through. Basically, it's like a tiny little liquor store in a box.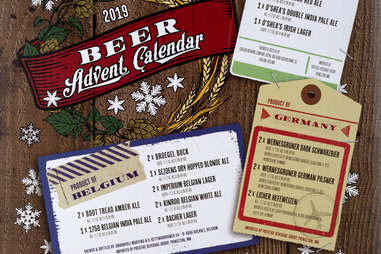 Aldi "Hoppy Holidays" Beer Advent Calendar
Price: $49.99
Take a pub-hopping tour through Ireland, Germany, and Belgium with these Aldi craft beers. The 24-can box 'o' surprises includes European lagers, IPAs, Hefenweizens, and stouts. Six of these merry ales are exclusive to the advent box, including an Irish grapefruit IPA and farmhouse-style saison.
Price: $79.99
In the 12 days leading up to Christmas, you don't need turtle doves and leaping lords. Truthfully, most of us are perfectly fine with forgoing those gifts for 12 days of craft beer (OK, and maybe those golden rings). This gloriously curated half-rack is a murderer's row of craft-beer greatness: Bell's Two-Hearted, Ballast Point's Sculpin, Dogfish's 60 Minute IPA, Coppertail Night Swim Porter, and more are included. And yeah, it's an $80 12-pack. But you'll save about that much in gas money from not driving to 12 different bottle shops to get these beers in one box.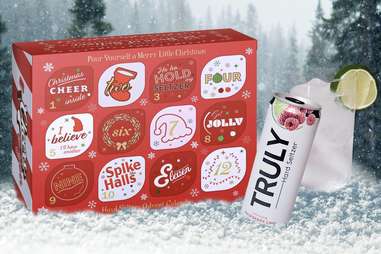 Price: $59
Don't feel left out, hard seltzer lovers. Santa did not forget about you! Give Them Beer has a calendar just for you, filled with bubbly surprises. A little elf tells us you may be visited by the likes of Truly, Henry, Mighty Swell, Wild Basin -- and of course White Claw will join in the reindeer games.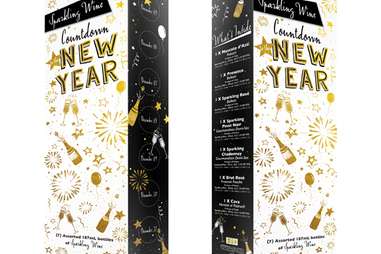 Aldi "Countdown New Year" Sparkling Wine Advent Calendar
Price: $25.99
No, it is not too early to plan your New Year's Eve bubbly. Count down the last week of 2019 with these seven 187mL bottles. Or hell, bring this box to a party and count down by the hour. It's been that kind of year. Available in stores starting December 4.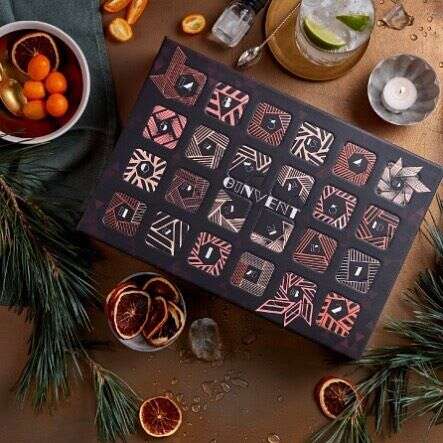 Price: $164.36
Gin is so versatile, you can do pretty much anything with it: martinis, gin & tonics, gin & juice... you name it. Well, with this beast of an advent calendar, you have 24 chances to hone your recipes for your annual Snoop Dogg-themed Christmas party (people do that, right?). The Ginvent calendar comes with a recipe booklet and two cans of Franklin & Sons tonic to use for drinks. This even includes four of the wildly popular Navy Strength Gins, including the bottle that won the title of best London Dry in the world.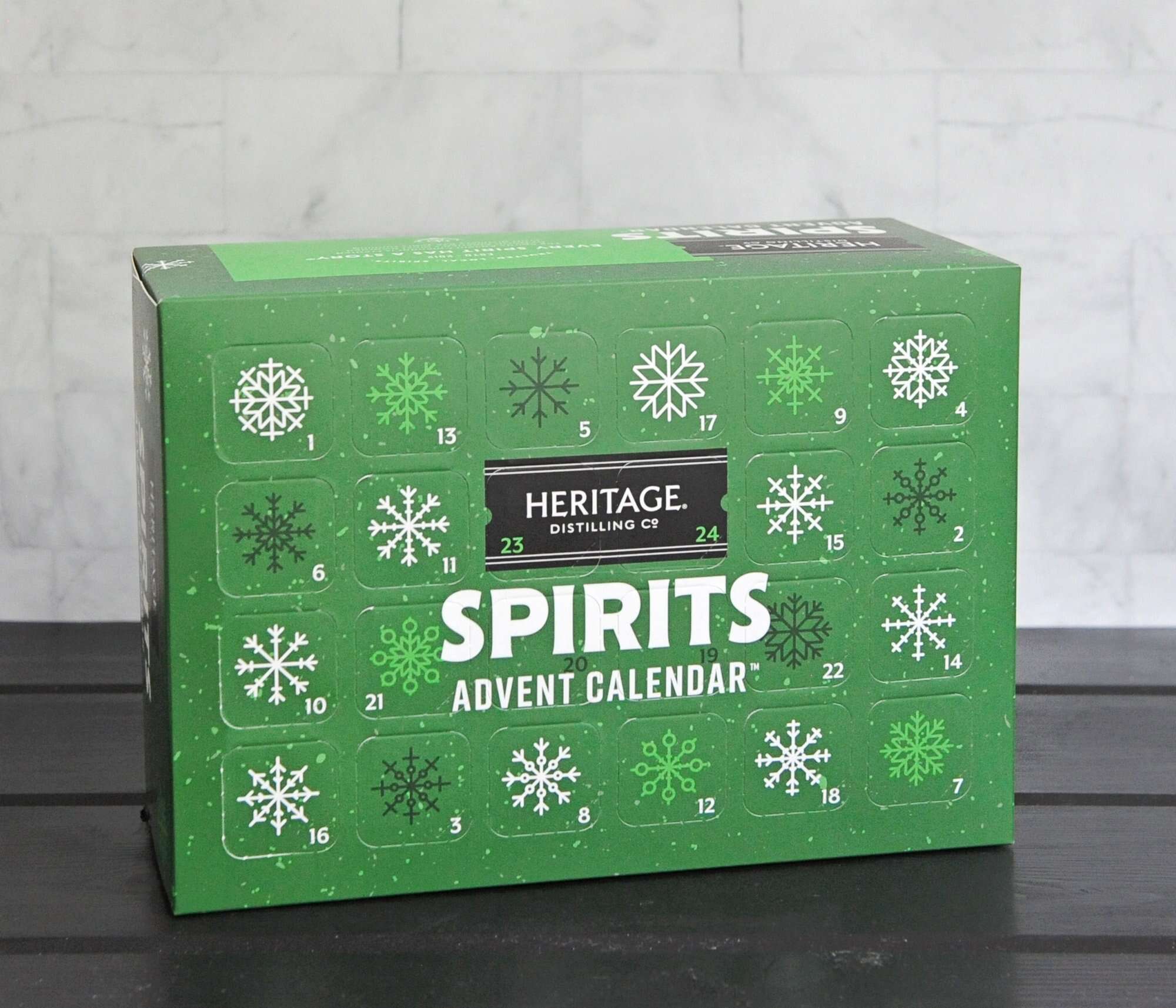 Price: $49
Tonight, you'll be visited by three spirits… or more. Twenty-one more, in fact. But instead of ghosts, you get vodka, gin, and bourbon. Without giving every surprise away, you'll find bottles of crisp gin, flavored vodkas like coffee and blood orange, and brown sugar bourbon to sip solo or create cocktails. If these were the spirits Dickens wrote about in A Christmas Carol, we have a feeling that Scrooge would have been much less of a dick.
Sign up here for our daily Thrillist email and subscribe here for our YouTube channel to get your fix of the best in food/drink/fun.
Jessica Kelly is a freelance food and travel writer that watches Christmas movies year round. Watch her open every advent calendar door earlier than she's supposed to on Instagram @Adventures.Are.Waiting.