On paper -- or in paper, since they're cardboard -- advent calendars are a great idea, a way to count down to the holidays while allowing a daily treat to ease your stress. But let's be real: most are full of waxy, c-list chocolate that might as well be lumps of coal. But lo, Christmas is a time for miracles, and now advent calendars loaded with alcohol are growing in popularity.
Hark! Bust down those tiny perforated doors to see that what was once questionable chocolate is now fa la la la la, la la liquor. They're the perfect gift... if you can resist just sitting down and tearing into them during an all day Hallmark movie marathon. These are the best alcohol-filled advent calendars to ensure you'll be dreaming of White Russians instead of a white Christmas. 
Price: $109.56 and up
Drinks by the Dram has an advent calendar for pretty much everything. Got a tiki aficionado on your Christmas list? The Rum Advent Calendar comes with white, dark, and spiced rums to make Christmas morning feel like the parking lot of a Jimmy Buffett concert. Whiskey? They've got bourbon and rye, Japanese, Scotch, old & rare, VERY old & rare, you name it. There's even a spicy vodka set that gets hotter the closer you get to Christmas. Basically, it's like a tiny little liquor store in a box.
Price: $69.99
Aldi has been getting all sorts of attention of late thanks to its line of affordable organics and chocolates, but when news broke that their famous advent calendars were finally coming to the states, it really gave us something to celebrate… you know, besides the whole Jesus being born thing. The affordable, ultra-stocked box includes daily mini bottles of whites, reds, bubbly, and rosé like pinot grigio or malbec from countries all over the world. And because Aldi thinks of everything, they've also got a cheese advent calendar ($12.99). We can't guarantee that the day's wine will pair well with cheese, but hey, there's only one way to find out. 
Price: $89.99
In the 12 days leading up to Christmas, you don't need turtle doves and leaping lords. Truthfully, most of us are perfectly fine with forgoing those gifts for 12 days of craft beer (ok, and maybe those golden rings). This gloriously curated half-rack is a murderer's row of craft-beer greatness: Bell's Two-Hearted, Ballast Point's Sculpin, Dogfish's 60 Minute IPA, Left Hand Milk Stout, and more are included. And yeah, it's a $90 12-pack. But you'll save about that much in gas money from not driving to 12 different bottle shops to get these beers in one box.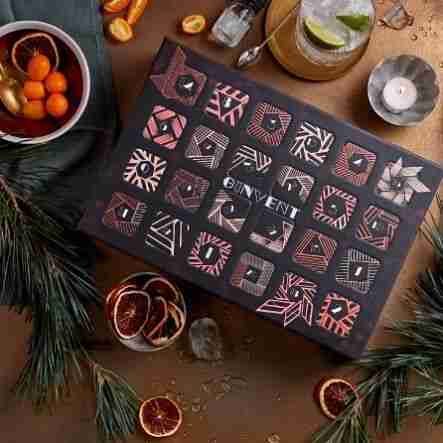 Price: $164.36
Gin is so versatile, you can do pretty much anything with it: martinis, gin & tonics, gin & juice... you name it. Well, with this beast of an advent calendar, you have 24 chances to hone your recipes for your annual Snoop Dogg-themed Christmas party (people do that, right?). The Ginvent calendar comes with a recipe booklet and 2 cans of Franklin & Sons tonic to use for drinks. This even includes four of the wildly popular Navy Strength Gins, including the bottle that won the title of best London Dry in the world.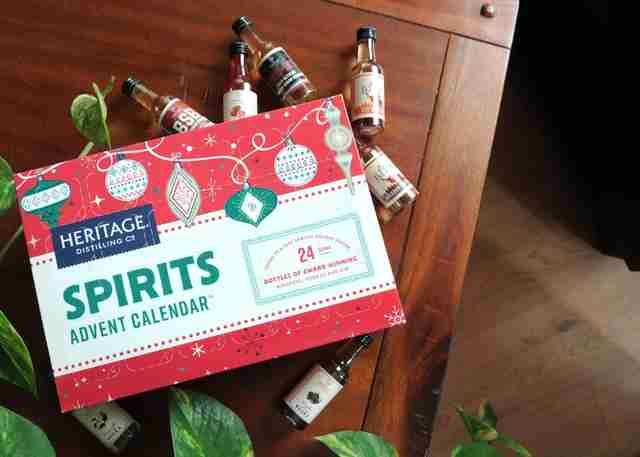 Price: $59
Tonight, you'll be visited by three spirits… or more. Twenty-one more, in fact. But instead of ghosts, you get vodka, gin, and bourbon. Without giving every suprise away, you'll find bottles of crisp gin, flavored vodkas like coffee and blood orange, and brown sugar bourbon to sip solo or create cocktails. If these were the spirits Dickens wrote about in A Christmas Carol, we have a feeling that Scrooge would have been much less of a dick.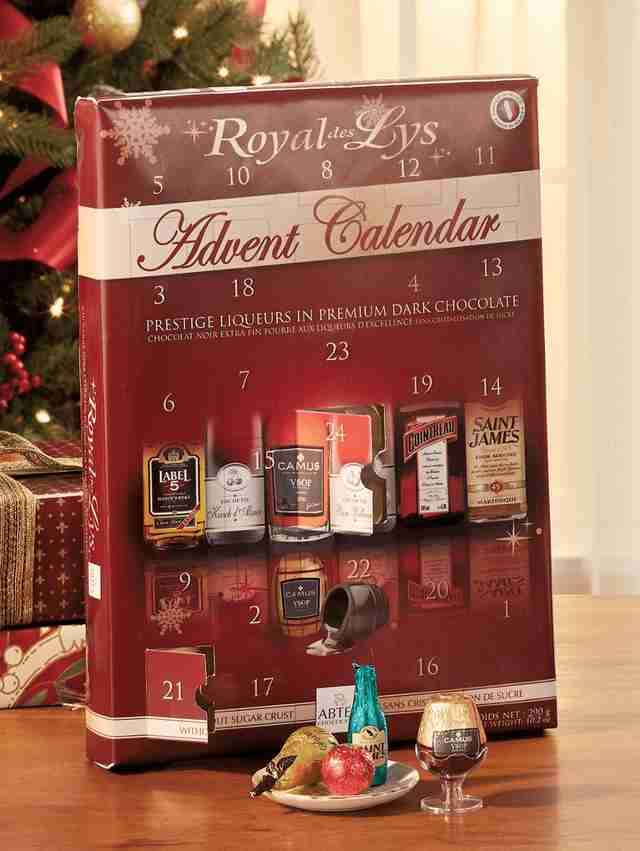 Price: $39.95
For those who can't live without chocolate in their advent calendar but also really need a drink, Royal Des Lys is the answer, thanks to these little chocolates full of hooch like rhum, Cointreau, and brandy. As a bonus, apparently dark chocolate is also good for your heart, too, so it's actually somewhat healthy. If you have the restraint to taste just one a day, you can try a new treat each day leading up to Christmas. Although, no one would judge you if they were gone in a week. Or a day. The holidays can be rough!
Sign up here for our daily Thrillist email and subscribe here for our YouTube channel to get your fix of the best in food/drink/fun.