The holidays are over, and once again you've left the office party without that coveted Jelly of the Month membership. But who needs jelly when you can get booze delivered to your doorstep with these sweet club memberships? So just suck it up, and order one for yourself: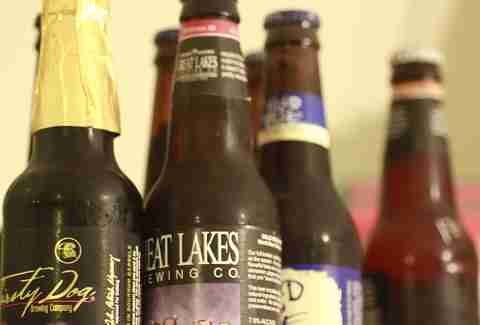 The Microbrewed Beer of the Month Club
There are a bunch of options for your monthly delivery with this group, but the most awesome one involves you getting a different 12-pack every month that includes rare brews only available in certain regions, such as Portland's super-fancy Hair of the Dog. You can also get a package that includes six bombers, or pair things up with cigars. Basically, you never need to leave… well, at least for one weekend a month.
The Craft Beer Club
The first shipment in this 12-beers-a-month no-brainer includes a bunch of craft nuts, sampling glasses, a bottle opener, and, oh yeah, 12 beers, typically from breweries you might not have heard of, like Oklahoma's Mustang Brewing Company, Washington's Elysian, and New Hampshire's Smuttynose.
Pacific Northwest Wine Club
Tired of heading to the wine aisle and just kind of blanking out until you find a bottle with a cool label, only to discover it's Boone's? The Pacific Northwest Wine Club has your solution in the form of two bottles a month of vino from the region renowned for its Pinot Noir and Twilight nostalgia tours. It's also fast becoming the most renowned wine region in the country, so don't tell…
California Reds Wine Club
Oh, hi California! We were juuuuuuust talking about you. This club also gets you two bottles a month, focused on the world-renowned reds from the Napa Valley scene, meaning you'll soon be investigated by Joseph McCarthy an expert on Merlot, Shiraz, and Zin.
Mel & Rose's Champagne of the Month Club
Because everybody, at least once a month, deserves to feel like Christopher Walken, make sure you get your Continental breakfast via a bottle of champagne or sparkling wine a month, ranging from real-deal French Champagne to Italian Spumante, preferably served with strawberries and a mickey.
Julibox Cocktail of the Month
Including everything you need to become a home bartender (except the ridiculous mustache and suspenders), each Julibox is loaded up with all the non-perishable ingredients for two different cocktails every month, from the booze to the bitters to the smug sense of self-accomplishment.
Wine Globe's Rum of the Month Club
During the cold of winter, it's important to have warm thoughts of Don Johnson in your dreams, and a monthly infusion of rum is just about the right thing. That way, you can spend your days looking out at the snow, warming up with a mojito. Actually, maybe some hot buttered rum would be better.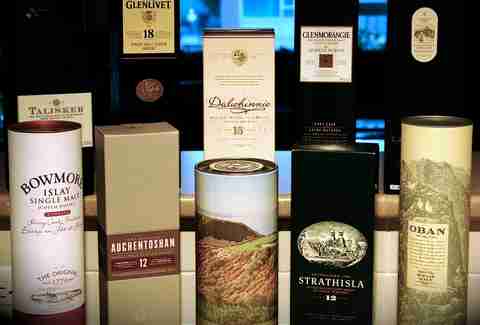 Taster's Club
What's better than receiving a different whiskey or Scotch in the mail every month? Getting it accompanied by literature that will teach you the ins and outs of whiskey and, by proxy, ensuring you'll become the know-it-all at the bar that you've always wanted to be.
Caskers Whiskey Club
For the hardcore whiskey nerd, Caskers sends three bottles in quarterly shipments featuring craft whiskies such as Hillrock Solera, Few Caskers Rye, and Virginia Highland, all of which come with tasting cards that call out the specific nuances of the whiskies but sadly contain zero Garbage Pail Kids.
Send Cognac Club
Along with being a sexy track from K. Michelle, VSOP stands for Very Superior Old Pale cognac, which is what you get once a month with this club, which will have you sipping fine French brandy and feeling like someone who definitely got exactly what they wanted for the holidays.