The 14 Best Beer Instagrammers in the Country
Food has had its day in the Lo-Fi-filtered sun. Now it's time for beer to have a turn. That's why we've compiled 14 of the best beer-related Instagram accounts that you should be following if you want to keep current on the suds scene. They range from breweries and hobbyists to journalists and straight-up beer geeks who prove that no two beers ever look the same.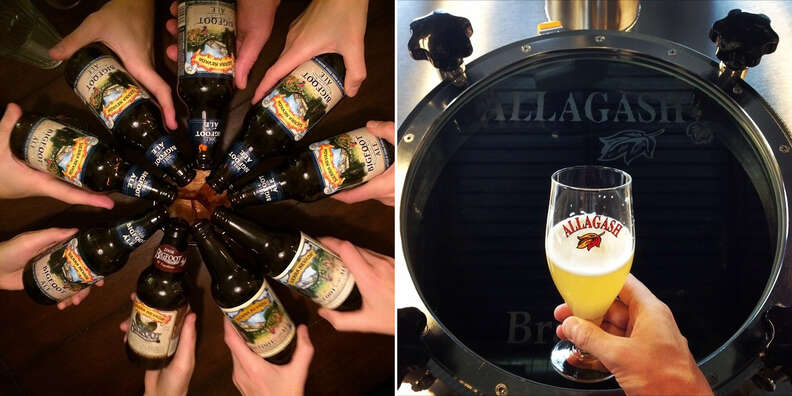 Photographer and beer geek John Kleinchester started this account and website, which draws on his expertise as a Cicerone Certified Beer Server to give you the intel on brews from around the country. He also runs occasional contests where you can win beer, brewery tours, and more -- and frequently regrams his favorite "beertography," which, well, you can probably guess what that is.
The Michigan-based Bell's Brewery regularly churns out Two Hearted Ale and a whole slew of other award-worthy concoctions. Their Instagram is chock-full of news about their creations as well as updates from their brewpub and production line, which is about to hit Southern California and offer Golden Staters something Michiganders have only dreamed of during the winter: Oberon Ale, year-round.
Food pairings are the name of the game on this New England-based account, which, in addition to telling you what beers to imbibe with, say, a damn beautiful plate of charcuterie (feet not included), will also inform you of all the beer-related happenings across the Northeast (from Jack's Abby to Narragansett and beyond). And there's plenty of beyond.
A Brooklyn brewery whose lineup of beers never disappoints, Sixpoint posts the availability of their products all over their Instagram account. You can also learn what they're brewing, and how best to drink the offerings they've already released. "Quickly" seems like the most obvious instruction.
The best way to stay up-to-date on all the crazy stuff Sam Calagione and co. at Dogfish Head are doing is to follow their Instagram account. That includes, y'know, them brewing the beer and stuff, but you can also witness their antics, such as the giant parties they attend/throw, their scrapple beer, their ventures into pickling, and -- of course -- Santa chugging their wares.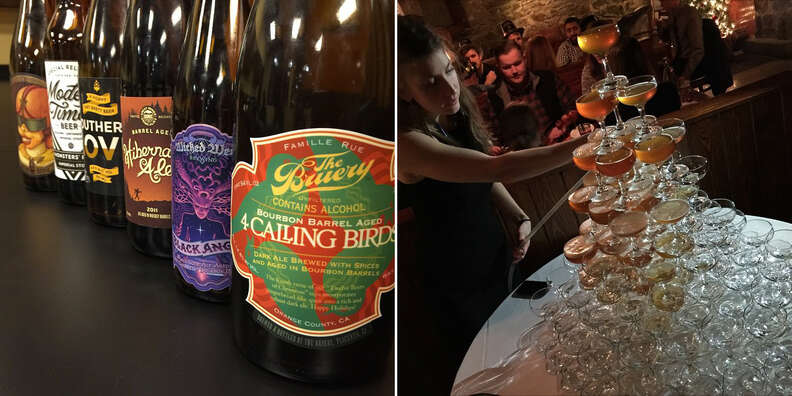 Beer Street Journal is the place to find intriguing, hard-to-locate brews like Cantillon Saint Lamvinus, Firestone Velvet Mocha Merlin & Parabola, and Stone Lukcy Basartd. Actually, if you follow this account, you might become super jealous of all the sudsy shenanigans -- they get to drink the rarest beers of all time, and sometimes even trace them right back to the source so you can see where they're, uh, born.
The leading beer news site in America is also an Instagram! But, instead of chronicling updates from the brewery world, it's actually a compendium of rare craft suds (and suds-related products) that you might not even have known existed -- like Widmer Brothers' Chocolate Imperial Stout and Draftmark Tap Systems -- so that you can even take your draught fanaticism home with you.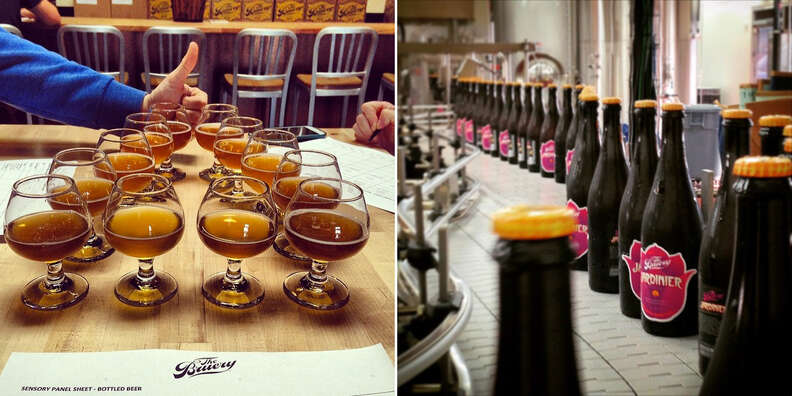 This funky brewery out of California is always on the cutting edge of beer culture, and now you can be, too, by viewing behind-the-scenes images from their operations and collaborations with other brewers. In addition to their "bruery," these guys also have a passion for oenology (that's wine, dawg) and maintain two beer societies and a tasting room (with a separate Instagram account, of course) where locals can knock back all the great beers they see. Which is a lot.
This (totally expert-approved) Maine brewery is distinguishing its Instagram account through beautiful insights into day-to-day operations, including the brewing process, foods with which to pair their beers, and some primo landscape photography to boot. Seriously. This outdoorsy stuff is on par with National Geographic, except with less tribal boobage and more beer.
A Brazil-based, globe-trotting beer explorer with a thirst for -- among other things -- adventure, this Instagrammer is a go-to for great shots of unusual bottles that'll inspire you to take a trip to your local shop immediately. It doesn't hurt that the photography is super nice, either, and he makes a point to mix things up between shots in his white studio and his crazy around-the-world chronicles of events like Munich's Oktoberfest.
Hunting for great beers is the name of the game for this account, which focuses on the tasting experience and provides a unique view of the flavor profiles that go into beers. They also work with a lot of coffee, as well, and are proffering some of the crispest, most gorgeous photography on this list. How do you like them apples? (Oh, sometimes they drink cider.)
Following Goose Island on Instagram is the best way to keep up-to-date on seasonal releases like their Festivity Ale and Proprietor's Bourbon County Brand Stout, as well as other side-projects they're working on: partnerships with cigar companies, inter-brewery "battles," and collaboration with... Pitchfork?! Yeah. It's weird, and we LIKE IT.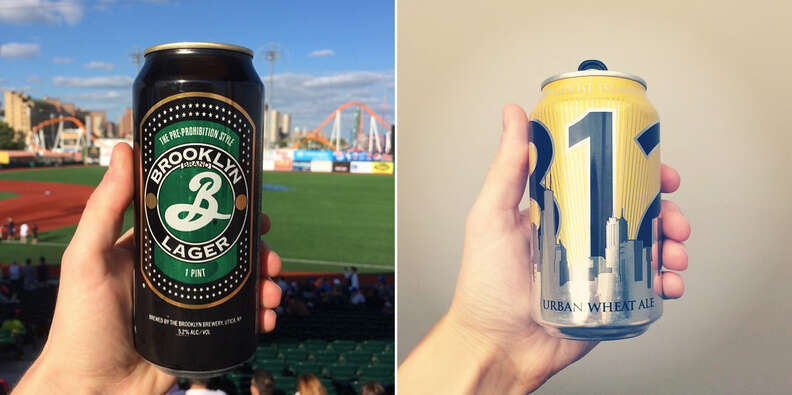 Beer cans are getting cooler and cooler, and the dude behind this account seems to have made it his mission to find the most artistically designed metal vessels out there. He's also got a great eye for keeping things centered and symmetrical, something you really wouldn't expect from a guy who drinks this much beer.
America's most insane brewery has an Instagram account! And it's pretty much everything you would really expect it to be: gorgeous photography, off-the-wall attitude, and lots and lots of pictures of dudes who look like lumberjacks endorsing their beer.
Adam Lapetina is a Food/Drink staff writer for Thrillist, and wishes he could instantly get a 'gram of these beers. Read his musings at @adamlapetina.