Internet analysts love to say shit like "craft beer is dead," or "the industry has nowhere else to go," or "did you know you can make $30,000 a month working from home?" Regarding the former statements, we unregretfully disagree. Yes, sales can fluctuate, especially when new beverage trends like boozy seltzer start hogging the spotlight. Yes, breweries sometimes close, or get acquired. That will happen when you have more than 6,300 independent breweries operating across the nation. And some of them are still managing to completely disrupt the game in their own ways. 
Identifying the 13 essential breweries of now, the year of our Lord 2019, was an exercise in self torture -- making a list of 100 would be tough. But with the collective efforts of some of our most trusted beer writers and experts from across the nation, we whittled it down. You'll find old-guard legends that continue to change the landscape they helped build, and small-scale innovators doing their part to create beer destinations out of their hometowns.  Some introduced us to styles that seemingly overtook the world. Others continue to experiment, unleashing upon the world Belgian/American fruit-beer hybrids, low-ABV innovations, and even taco-flavored gose. One even did its part to help save the universe from a hulking purple warlord. But all are doing their part to ensure that craft beer isn't dead. From the looks of it, it's just getting started. -- Andy Kryza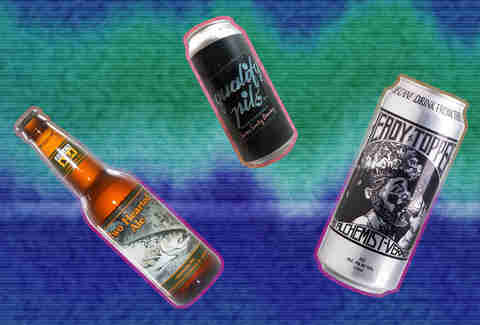 Hudson, New York
Established: 2016
Distribution: New York
You don't have to be from New York to know there's a hell of a lot of beer action afoot in the Hudson Valley. But unlike the hype that drives many an IPA can release, a lot of the buzz around here is generated by a brewer who's focused on making three types of beer well… none of which involve hazy hop bombs.
Suarez Family Brewing founder and head brewer Dan Suarez honed his skills under the famous Shaun Hill of Vermont's storied Hill Farmstead, taking on the first assistant brewer job there as they were opening in 2010. Since opening his own facility in 2016, they've quickly become famous for their unfiltered German-style lagers, mixed fermentation ales they call "country beers," and Crispy Little, which is essentially a lower ABV pale ale. Releases like their Palatine Pils, General Store bière de garde, Bones Shirt black lager, and Crispy Little itself have helped establish their rotating lineup as a superlative standout in the Northeast. But despite their meteoric success, there's no short supply of hometown support. "In just a few short years, the Suarez Family Brewery have succeeded in not only reinvigorating many beer drinkers' -- and other brewers' -- passion for classic and antiquated styles, but done so with a distinct aptitude and grace that belie their humble approach and aesthetic," says Cory Bonfiglio, owner and operator of Brooklyn's Beer Street, who hosted the brewery's first two events in New York City. "I'm eternally grateful to them for making my job significantly easier and more fun, and for helping to wash the haze out of the eyes of so many of our guests!" -- Zach Mack
Comstock, Michigan
Established: 1985
Distribution: 40+ states... use their beer locator tool here
When Larry Bell opened his namesake brewery way back in 1985, people likely thought he was crazy. Craft beer wasn't exactly a hot commodity, especially in the palm of Michigan. But the world changed in the intervening years, and Bell's has always been front and center with a murderer's row of icons. Two Hearted consistently gets names among the best IPAs in the US, even topping the American Homebrewers Association's reader's survey three years in a row. Oberon -- a golden wheat ale -- is the unofficial state beer, its annual release treated like a holiday. Hopslam was an early warrior of the IBU arms race. The Cherry Stout is the ultimate winter warmer. The list goes on and on. 
34 years later, Michigan's beer scene is arguably the best in the country, with breweries like Shorts, Founders, New Holland, and Jolly Pumpkin becoming legendary, upstarts like Old Nation fueling the haze craze, and cities such as Grand Rapids and Traverse City becoming destinations for beer lovers. So how does Bell's stay so essential? By never slowing down. The brewery could simply keep the aforementioned icons (and that Amber!) and remained one of the best brewers in the country. Instead, they keep innovating. Two Hearted this year got a cousin in the 11% behemoth Double Two Hearted, while next year they're swinging the other way and launching Light Hearted, a 3.7% session beer attempting to challenge the notion that lite beer has to be flavorless. The recently released Pooltime joined Oberon as a clutch summer beer, a wheat ale with sweet cherry juice. And that's to say nothing of the near-constant rollout of limited-release sours, barrel-aged whales, and even hazy beers. While a trip to the brewery is a must, Bell's has in recent years been expanding distribution, now reaching 40 states, presumably in an effort to get Michigan expats to shut the hell up about not being able to get their fix. Even with all that, Bell's continues to push its own boundaries. It was an early adopter, but it's still willing and extremely able to learn new tricks. -- AK
Stowe, Vermont
Established: 2003
Distribution: Vermont (and online bottle trading sites)
What would American tap lists look like without The Alchemist? That's a tough question to answer. The Vermont brewery's flagship IPA, Heady Topper, is usually regarded as the first hazy IPA. Like the Velvet Underground, Heady was a cult favorite for a decade before exploding in popularity nationally and inspiring tens of thousands of imitators and endless droves of beer pilgrims. It is one of the most influential beers of its generation. 
15 on, Heady remains relevant -- it's still as good as it gets -- but if you make your way to Vermont you'll find they do everything exceptionally well. The original Alchemist space in Waterbury has been closed to customers since being hit by Hurricane Irene, but you'll find a warm welcome and cold cans at a facility in Stowe. You'll also find a frisbee golf course and free short pours of an assortment of Alchemist offerings (it's just a few miles from Ben & Jerry's -- pace yourself). The Alchemist's signature is hazy hoppy beers, intended to be drank when ultra-fresh, but the lineup ranges from dark lagers to Belgian Abby ales and imperial stouts. The sneaky best beer of all is Focal Banger, the other regularly available hazy IPA, which is slammed full of Citra and Mosaic hops and dripping with mango and grapefruit. Like everything here, it's worth a trip for a taste, or a journey into the dark realm of beer-trade sites, where The Alchemist is a constant fixture. -- Martin Cizmar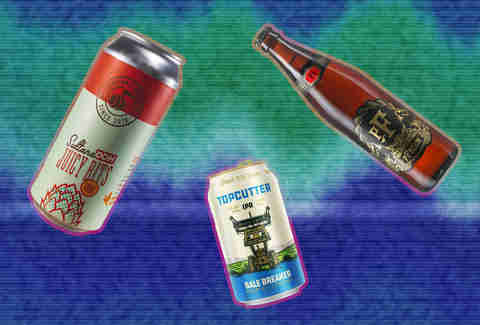 Greeley, Colorado
Established: 2015
Distribution: Colorado (and online bottle trading sites)
Towns named Decorah and Munster aren't particularly notable without the existence of breweries named Toppling Goliath and 3 Floyds. And now WeldWerks is putting Greeley, Colorado on the map. Greeley is not where most of The Centennial State's breweries call home: It's a blue-collar town, worlds away from Boulder, Denver, and Fort Collins. It's not particularly convenient to drive to. And yet, 300+ people routinely sit in folding chairs in a parking lot, waiting for the brewery's canned beer releases. These folks haul cases of cans to their cars of the latest barrel-aged release or a variant of Juicy Bits, its take on the New England-style IPA that gained it statewide, and ultimately nationwide, attention. 
Many beer releases with bizarre adjuncts seem like publicity stunts, where taste isn't as prioritized as Instagram likes. WeldWerks managed to release 138 new, often bizarre beers last year, and is on pace to brew 100+ beers this year. Would you drink a Taco Gose, brewed with 600 pounds of fire-roasted tomatoes and all the spices you'd expect to find in a hard shell? That's generally a hard pass. But from WeldWerks? Yeah, you're going to want to try it. The brewery has flawlessly pulled off berliner weisses (Key Lime Pie Berliner), plain Jane brews like the Great American Beer Festival medal-winning Hefeweizen, and more fruited milkshake beers than we have room to mention. The quality is consistent no matter the adjuncts. The brewery's ramping up production to satisfy thirsty Colorodans, and isn't looking to be distributed beyond the state anytime soon. Any beer fan's trip to the Rockies to sample the state's fantastic beer is now incomplete without a pint of WeldWerks. -- Lee Breslouer
Yakima, Washington
Established: 2013
Distribution: Oregon and Washington (with Idaho on the way) 
The agricultural industry is the lifeblood of brewing, and hops are arguably the most important ingredient in beer. Washington's Yakima Valley grows 73% of the hops in the US, and it's there that Bale Breaker's brewers are continuing to innovate with the glorious green flowers. Founded by the Loftus hop farming family in 2013, Bale Breaker is somehow the only commercial brewery in the US that is also on a hop farm. Mike Smith began working at his grandparents' hop farm when he was 19. He has since operated the farm for over 40 years and grown it to over 2,000 acres of Mosaic, Citra and Simcoe hops -- some of the most sought-after hops in the world. 
 
While their year-round lineup of hop-focused beers showcases the core Loftus-grown hop varieties in a 30-barrel brewhouse, they innovate with test hop varietals on their five-barrel pilot brewhouse. By partnering with farmer-owned global hop supplier Yakima Chief Hops, Bale Breaker gets early access to hop varieties that don't even have names yet. These experimental hoppy beers showcase new breeds such as the candied cherry-like HBC 630 and some make it into limited cans in the "In the Lup" series collab with YCH. Bale Breaker has an enviable connection to farming and family: Patrick Smith, son of the senior Mike Smith, runs the Loftus family farms operation, his sister Meghan Quinn and husband Kevin Quinn run Bale Breaker Brewing, and the youngest of the family Kevin Smith is the brewmaster. In a hop-focused industry where IPA is king, it helps to have generations of knowledge and VIP access the best hops in the world a stone's throw from the brewery. There is nothing else like it in the US. -- Ezra Johnson-Greenough
Hood River, Oregon
Established: 2012
Distribution: Oregon, Washington and parts of British Columbia
In just seven short years, pFriem Family Brewers has turned an unpronounceable name into the premiere brewery of the premiere brewing state in the country. Co-founder/brewmaster Josh Pfriem has done this by managing the difficult feat of balancing tradition with innovation and industrial with rustic at his brewery in the scenic Columbia River Gorge. Utilizing a mix of German, Belgian and American brewing influences, the pFriem beers offer a refined and clear character that gets to the heart of what each beer is about. And what it's about is the terroir: Beer is rarely thought about in terms of its characteristic taste and flavor imparted by the environment in which it is produced. While a hoppy beer may express where the hops are grown and a malty beer may express where the barley was grown (and later malted), those places are rarely the same as where the beer was actually made. 
By looking outside of the brewing industry for inspiration from farmers, chefs and winemakers, pFriem is ironically more in touch with the beers than ever before. Each beer is another chance to discover something new and get to the heart of what it's trying to express, whether that's a new experimental hop out of Yakima, Washington or a locally grown grain from a micro maltster in Walla Walla. Nearly all of these ingredients are sourced from within 100 miles of the brewery. In 2015 the brewery began experimenting with fruit from local orchards and vineyards (Hood River is the heart of Oregon's fruit-growing region) to make expressive sour beers in wine barrels. pFriem now produces 12 or more fruit beers a year using fresh local fruit. With nearly 500 wine barrels in production, the program includes beers with marionberries, peaches, nectarines, blueberries, raspberries, apricots, plums, and wine grapes. Rather than choosing their ingredients by simply the fruit variety, pFriem works with farmers and vineyards to look at the growing season and how it effects the flavors. And it can yield surprises (along with awards): While using Riesling wine grapes in a recent beer, the early, wet Fall season resulted in a Botrytis fungus developing on the grapes, an unexpected turn of events. The vineyard was delighted and the brewers terrified, but the resulting beer had a beautiful scent of white pepper and the earthy aroma of rain on dry soil. That they can pull off those kinds of moves on such a large scale is simply remarkable. -- EJG
New Glarus, Wisconsin
Established: 1993
Distribution: Wisconsin
To become one of the 50 largest craft breweries in the country while selling beer in only one state is no easy feat. And to do so while maintaining that state's affection -- no, something more like devotion -- after decades is harder still. And yet New Glarus, Wisconsin's New Glarus Brewing has done just that, and will into the foreseeable future. New Glarus is the antithesis of a hypebeast brewery -- just look at its website. Yet founders Dan and Deb Carey did some pretty cool-kid stuff when few others were: employing spontaneous fermentation, sourcing local fruit, building a destination-worthy taproom, offering crushable mainstay beers like Spotted Cow before "crushable" was a term. 
And they can innovate. The past year saw the debut of Kühler, a spontaneously fermented, oak cask-aged, lambic-esque beer infused with tea and lime juice (like Arnold Palmer on Belgian vacation); as well as Kid Kӧlsch, a traditional kӧlsch brewed by the labor-intensive double-decoction method, then open-top fermented. Who gets excited about kӧlsches in 2019? Wisconsinites, because it's brewed by New Glarus. That a fairly traditional brewery can maintain this level of not just relevance but excitement in 2019 is a testament to a simple fact: Pretty much everything New Glarus brews is just good. -- Kate Bernot
Pasa Robles, California
Established: 1996
Distribution: Available in 30+ states… use their beer finder tool here
Firestone Walker is ancient in craft brewing terms, but has somehow managed to remain one of the most innovative breweries in the world over 23 years. Co-founded by David Walker and Adam Firestone (great grandson of Harvey Firestone, founder of Firestone Tire and Rubber Company) in '96, the brewery has always been concerned with history and legacy. Starting off small at the family winery, FW brews with a rare, patented version of the Burton-Union Fermentation System, a series of barrels that are linked together and impart a subtle but unique character to their beers. 
 
And unique they are. Brewmaster Matthew Brynildson created Double Barrel Ale as a world-class showcase of the traditional English-Style Ale. DBA was named the best beer in America by Men's Journal in 2008 and put the brewery on the map. But as British-style beers fell off in popularity, FW introduced the citrusy and strong Union Jack IPA that captured hopheads' hearts. By Firestone's 10th anniversary they were looking to winemakers and distilleries for inspiration. Oak barrels were always part of Firestone's brewing program, but by building a huge library of styles in both spirits and wine barrels they helped introduce consumers to the premium, collectible beer that could be cellared like a wine and sipped like a brandy. Using similar techniques for their 10th anniversary beer, FW invited local winemakers in to blend the barrels from multiple beers, vintages, and types of barrels. Since that fateful brew, the tradition has continued each year and inspired other brewers to do the same with blending. Say what you will about the outcome, but it's pushed the industry towards more complex products and pushed the price of bottles up -- changing the way consumers think about beer. But FW wasn't finished: on a trip to Italy, Brynildson discovered Tipopils from Birrificio Italiano and was inspired to create his own beer called Pivo Pils. Going on to win an incredible three back-to-back gold medals at the Great American Beer Festival, Pivo Pils helped start the emerging trend of new school dry-hopped lagers that are sometimes called Italian-style Pils. And in case that all sounds too fancy, they also found huge success with their straightforward 805 blonde, adding a simple session favorite to one of the most innovative, interesting, and ever-changing lineups in brewing. -- EJG
Austin, Texas
Established: 2010
Distribution: Texas, occasionally select other markets
Few breweries balance a commitment to their physical home and a revered place on the national stage as deftly as Jester King. It's been nine years since the Austin, Texas brewery opened its doors, and in under a decade, the brewery and its cofounder Jeffrey Stuffings have shaped what it means to be an American farmhouse brewery. It's consistently put out refined yet innovative wild and spontaneous beers using native ingredients and proved that "farmhouse" is more than just a category of beer.
Since purchasing 58 acres surrounding its brewery, Jester King has expanded its scope beyond just brewing. It now encompasses a restaurant, an events venue, gardens and orchards, and a market garden whose produce is intended to supply the restaurant as well as a CSA and area farmer's markets. Perhaps most ambitious of all, next year Jester King will update its licensed to sell wine made from grapes grown on its own farm. The coming years, Stuffings hope, involves continued intertwining of brewing, winemaking, and cooking -- blurring the lines between fermented foods and beverages to continue the brewery's creative legacy. Jester King's future will always have beer at its core, but it's fair to now call the brewery a hospitality and agriculture destination. -- Kate Bernot
Asheville, North Carolina
Established: 2013
Distribution: North Carolina, Georgia, New York
When you're a brewery in a city often hailed as the beer capital of the US, the product has to be extraordinary in order to gain prominence. Well, Burial Beer Co. is not only the shit in Asheville and the entire state of North Carolina, but also in Georgia, and New York (plus occasional appearances in Colorado, Massachusetts, and Ohio), with more locations possibly on the way to satisfy the increasing demand. From award-winning IPAs like the Surf Wax and Prismatic Visions to the decadent Skillet Donut Imperial Stout and a plethora of saisons, tripels, lagers, and seemingly countless other beers, Burial seems to have everything on lock. They also have a winery license, resulting in their Sidra cider, made with a blend of Grown Gala, Ginger Gold, and Paula Red apples direct from North Carolina orchards.
With so much on their plate, substantial expansion only made sense, hence, their rustic-meets-hip taproom on the South Slope has new siblings: the Raleigh-based taproom called The Exhibit adjacent to the Transfer Co. Food Hall, and ongoing restoration venture called Forestry Camp. Addressing the latter, this two-story building built by Conservation Civilian Corps members in the 1900s is now a Burial beer bar revitalization set on two-acres also boasting a 20-barrel system, state-of-the-art canning line, a farm, corporate offices, a sour barrel facility, and other attractions in South Asheville. This new brewing fantasy land is screaming for a festival, so look for that soon as well. Don't let the stunning, haunting packaging designed by David Paul Seymour adorned with skeletons, scythes, and an overall theme of mortality fool you: Burial has a long, prosperous life in the beer game ahead of them. -- Ale Sharpton
Salem, Massachusetts
Established: 2010 (contract brewing), 2016 (brewery opened)
Distribution: Massachusetts and Maine
You could make the argument that being a brewery with a production ethos is peak "craft beer in 2019." But it could also be argued that even if what they're churning out is good, concept breweries are usually pigeonholed or lacking in great stylistic variety for drinkers. This is certainly not the case for Notch Brewing, where customers can sidle up to the bar and order anything from a Czech lager to an IPA or a Schwarzbier to a Berliner Weisse. The main difference here is that not only is everything that pours from the taps delicious, but it's also 4.5% ABV or lower, arguably making them the most successful session beer brewery in the United States.
Like many current popular breweries, Notch got their start as a contract brewery in 2010 with an egalitarian mantra that filled what they saw as a major void in the booming beer market. "Session beer is born of workers' beer," they say, "where refreshment and taste were equally important. It slaked the thirst of laborers while they plowed the fields, mined for coal, fired blast furnaces and forged steel." These days, three years after opening the doors of their own production facility on the waters of Pickering Wharf in Salem (and with the Great Craft Brewery Session IPA Mad Dash of 2015 & 2016 a distant memory), the packed taproom and devoted fanbase are proof that lower ABV beers are more than just a passing fad when you do them right. Their contribution to the beer world stands out in a sea of taprooms that pour nine variations of an 8.5% hazy DIPA. As they say themselves: "It's 4.5% ABV and lower; difficult to brew and a pleasure to drink." -- ZM
Munster, Indiana
Established: 1996
Distribution: Available throughout Indiana and in parts of Illinois, Kentucky, Ohio, and Wisconsin... use their beer finder tool here
Craft beer is a fickle darling these days. Trends pass faster than you can say Barrel-aged Kit Kat Cocoa Puffs Brett-fermented Oud Bruin, macro takeovers are as commonplace as Cascade hops, and for every bright-eyed new brewery there's 10 more chomping at the sudsy bit. So while staying power alone should be enough to deem a 23-year-old treasure like 3 Floyds worthy of its essentialness, these unapologetically bold, heavy metal-loving Hoosier state OGs aren't content to rest on their laurels. Instead, the iconic brewery that began as a ramshackle five-barrel system has kept pushing, innovating, and expanding, making 2019 one of their most exciting years yet all while sticking to their doggedly independent ethos.
A few recent developments: This year's annual Dark Lord Day -- the May morning zillions of beer pilgrims descend on Munster to cop the country's most coveted 15% ABV Russian imperial stout -- introduced not one but 13 envelope-pushing variations including a Sauternes-finished number with toasted coconut and the latest iteration of bourbon barrel-aged Marshmallow Handjee, ranked number two in the world on BeerAdvocate. All the while they've been tripling in size, installing a 103,000-square-foot brewery and canning line and flooding the Midwest with beach-friendly Gumballhead and Alpha King sixers. Then a full blown distillery and tasting room arrived in June, helmed by longtime brewer Abby Titcomb with cocktails from Chicago spirit guide Nandini Khaund. This boozy addition revolutionized the brewery's barrel-aging possibilities while attracting new devotees with artisan gin, stellar akvavit, and Divine Rite, a rich, smoky whiskey that's been sneakily maturing onsite for 17 months. And they did it all without selling out or destroying their locally-focused distribution model -- now that's craft beer at its realist. -- Meredith Heil
Athens, Georgia
Established: 2014
Distribution: Georgia
In the highest grossing movie of all time, Avengers: Endgame, Thicc Thor is lured to rejoin the supergroup by the promise of Creature Comforts' iconic juicy IPA Tropicália. Mic drop. Seriously, this happening for a brewery solely -- and proudly -- distributed in Georgia is certainly a stunning feat of global proportions, but beer advocates have been flocking South for Creature's heralded portfolio since they opened their doors half a decade ago. Blowing out their home base to brewing capacity -- a preservation of Athens' historic of a Chevy dealership from the 1940s and later Snow Tire Company -- they opened a 40,000-square-foot Southern Mill complex a few minutes down the road to meet the escalating demand.
The aforementioned Trop and other stellar IPAs have plenty of company, including the Athena Paradiso Berliner Weisse variations; juicy Automatic Pale Ale; the inventive Tritonia gose lineup flaunting cucumber, pineapple and lemon; crushable Classic City Lager; and world-class stouts like their blended Life in Flux imperial series. Fans of their barrel-aging game make it a priority to line up around the block to score one of the limited Subtle Alchemy bottle releases overseen by Wood Cellar & Specialty Brand Manager Blake Tyers. On the collaboration side, Creature's worked with fellow brewing beasts such as Sierra Nevada, Russian River, and Jester King. Then there's the celebrated STAY G-O-L-D IPA crafted alongside rap duo Run the Jewels, resulting in different interpretations brewed by Pipeworks out of Chicago, Brooklyn's Interboro, and Burial reppin' Asheville. The artwork of every can and .750 by local talent including Melissa Merrill, Michelle Fontaine, and firm Young Athenians is consistently fire, too, and really popped on the big screen when the God of Thunder tore into it. Simply put, Creature Comforts -- who is  one of the most charitable beer companies in the US, supporting the food service-worker savior The Giving Kitchen, plus their Get Comfortable and Get Artistic community outreach programs -- has perfected the formula for success in virtually all facets of a craft brewery. -- AS
Sign up here for our daily Thrillist email, get Eatmail for more food coverage, and subscribe here for our YouTube channel to get your fix of the best in food/drink/fun.