Courtesy of Avaline
Courtesy of Avaline
He might be onto something. Wine has a bit of a pretentious rep, but thanks to the advent and growing popularity of canned versions, wine might become just as much a staple in summer coolers as light beer.
"You can't easily sniff or swirl wine in a can," says Ryan Harms, owner and winemaker at Union Wine Company. "It forces you to just drink it and enjoy it without over thinking the activity."
Plus, cans are better at keeping out wine-ruining light and oxygen than corks and screw caps, you can chug 'em directly, aluminum is easier to recycle than glass, and the ABV hovers around 12% (which is about 8% more than light beer)—you do the math.
From rosé to white to sparkling wines, there are plenty of refreshing canned options to keep you cool. This summer, you can forget the glasses and bottle opener.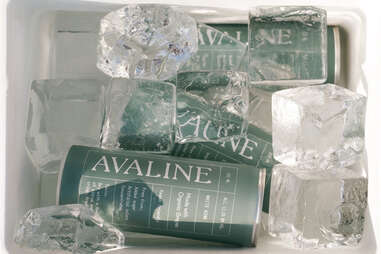 Avaline White
11.5% ABV
Price: $28 for a four-pack
The organic and vegan-friendly wine brand from co-founders Cameron Diaz and Katherine Power just released its first canned wine varieties, in both white and rosé. Each four-pack is the equivalent of 1.3 bottles, making them ideal for sharing at a picnic or on the beach. The award-winning White is especially ideal for summer with notes of tart lemon, peach blossom, and tropical fruits. The cans are available on the Avaline website and at select retailers around the country.
Old Westminster Winery Piquette
6% ABV
Price: $10 a can
Gone are the days where all wines in a can have to be sugar bombs, and now we're lucky enough to get something as delicious as a skin-contact piquette in portable form. This Maryland winery started canning its low-intervention wines in 2017 and hasn't looked back since. This spritzy and refreshing orange piquette boasts notes of grapefruit peel, white sage, and even pink Starburst (aka the best ones). Available for local delivery to Maryland and DC, as well as nationwide shipping.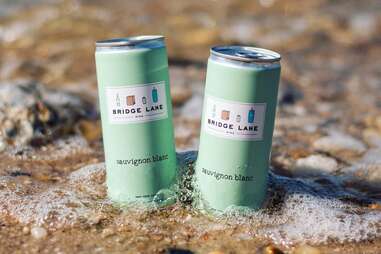 Bridge Lane Sauvignon Blanc
12% ABV
Price: $28 for a four-pack
Bridge Lane, which is produced by Lieb Cellars on a farm in the North Fork of Long Island, is proving that one format does not fit all, as each of its wine varietals come in a box, bottle, can, or keg. We especially gravitate toward the mint green sauvignon blanc can with its notes of citrus, grapefruit, and freshly cut grass. The cherry on top is the fact that Bridge Lane wines are grown sustainably with estate grapes sourced from some of the best vineyards in New York.
Una Lou Rosé
11.5% ABV
Price: $40 for a four-pack
When Andrew Mariani and Lia Ices, co-owners of Scribe Winery in Northern California, were pregnant with their baby, they decided it was time to make another creation as well. Named after their daughter, Una Lou Rosé is made from pinot noir grapes and contains flavors of citrus blossom, watermelon, passion fruit, and salt. The beautifully package and label the rosé comes in is another added bonus.
Sans Wine Riesling
11.5% ABV
Price: $90 for a six-pack
You don't see many canned rieslings on the market, especially ones that are garnering awards. But the Sans Wine Riesling is produced on McGill Vineyard in Napa Valley, a dry farm (read no sprays or irrigation) with hand-harvested grapes that ferment naturally with native yeasts with no residual sugar or sulfites. The result is a crisp white with notes of yellow apples, kiwi, lime, pear, jasmine tea, and orange blossom.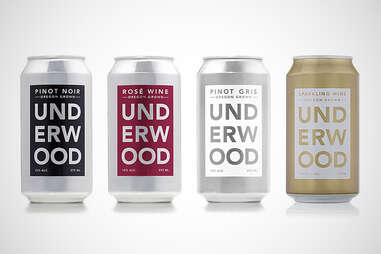 Union Wine Company Underwood Pinot Gris
13% ABV
Price:$28 for a four-pack
Every can of Underwood—including the rose and the newly launched sparkling—comes with tasting notes and fun wine facts that will maybe, definitely impress your friends. The Pinot Gris, which has peach, grapefruit, and pear notes, is hugely refreshing on a hot summer day. Underwood is all about "easy drinking" said Harms, and this can is no exception. Forget any perceived social pressure about knowing the wine's tasting notes and pairings and just enjoy drinking this smooth white wine wherever cans are welcome.
The Drop Cali Rosé
11% ABV
Price:$14.99 for a six-pack
This medium-bodied rosé, which is branded as "as light as a four day work week," is a fresh blend of Chenin Blanc, Zinfandel, and Syrah canned on-site at the California vineyard, which minimizes oxygen contact and better preserves the fruit-forward crispness of the wine. Pair with grilled seafood like salmon skewers or spicy shrimp tacos or pretty much anything at a BBQ. "Burgers and canned rosé belong together," said Alexis Beechen, founder of The Drop. She also noted that cans are certainly a safer option than glass for rooftop drinking.
Beechen explained that balancing the minerality of her wine with a drinker's perception of what a can tastes like can be a challenge. "Rosé is supposed to taste minerally," she said. The more you know!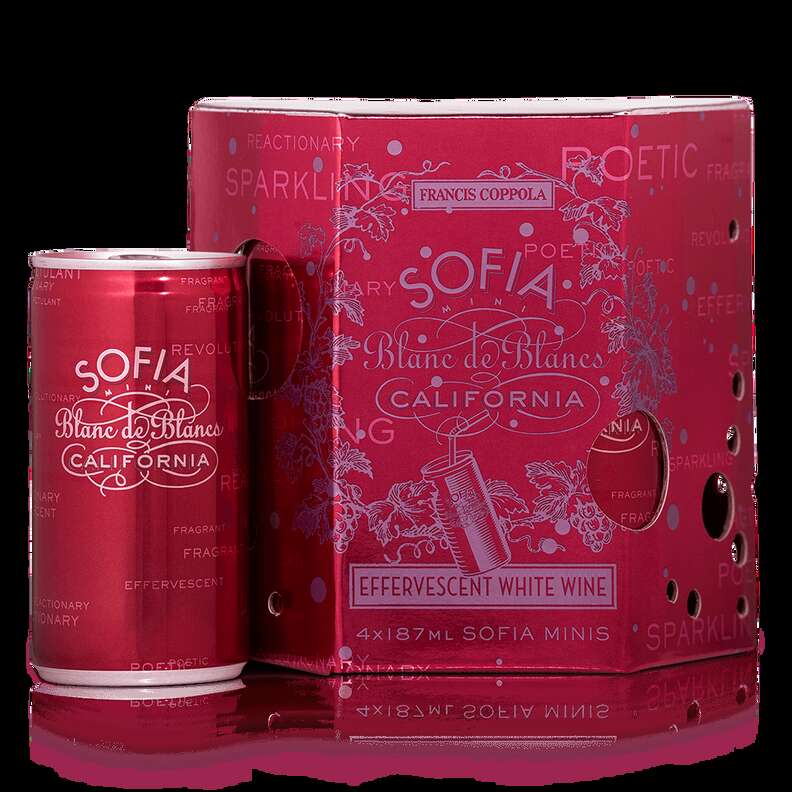 Sofia Mini Blanc de Blancs
11.5% ABV
Price:$20 for a four-pack
One of the best aspects of a canned sparkling wine is how easily they can be mistaken for other, non-alcoholic cola beverages in public. Such is the case with this ruby-colored can from Francis Ford Coppola's California winery that even comes with its own bendy straw attached. Talk about convenience.
The Infinite Monkey Theorem White Wine
13.4% ABV
Price:$15 for a four-pack
This urban winery based in Denver cans four varieties of wine. The white wine is slightly carbonated, and has notes of peach and citrus, but if you're looking for more bubbles, grab a can of IFT's Moscato, which is just sugary enough to substitute for soda and still almost twice as alcoholic as beer.
Sign up here for our daily Thrillist email, and get your fix of the best in food/drink/fun.
Melissa Kravitz is a writer based in New York City who plans to spend the entire summer with a can of wine in hand. Follow her at @melissabethk.