In the wide, beautifully boozy world of whiskey, bourbon stands out for its value. Unlike its Scottish brethren, you can get the good shit for a just few Hamiltons. But there is one major trick for getting way more bang for your buck.
Matthew Landan, owner of Haymarket Whiskey Bar, clued us in on how to spot the best value whiskey. The man stocks more than 100 bourbons at the Louisville, Kentucky establishment, so if anyone knows, it's him. Most bourbons clock in at 80 proof, but he recommends looking for the bottled-in-bond category. Under the 1897 Bottled-in-Bond Act, these spirits must meet two important requirements: they're aged for a minimum of four years and are at least 100 proof -- meaning you're getting more alcohol per bottle.
"The fact is a whiskey that has more proof is more valuable than a whiskey that has lower proof," says Landan. "You're getting more alcohol by volume for less money." Now, that's all good, but which ones are worth drinking? Here are his favorites.
Heaven Hill Bottled-in-Bond
Price: $15
If you -- or a very, very kind friend -- are crossing through Kentucky or Southern Indiana, be on the lookout for this bottle and buy several: the straightforward everyday sipper is Landan's favorite bottom-shelf bourbon. "You're not going to find another product that's going to give you as much age and as much proof as the Heaven Hill 6 Year Bonded will at this price."
Old Forester Signature 100 Proof
Price: $24-$25
This more robust (read: boozier) version of the beloved Old Forester bourbon works especially well as a cocktail base. "It's a fantastic value with a strong flavor profile," says Landan "It's great in cocktails because it'll stand up to the other flavors you're mixing in."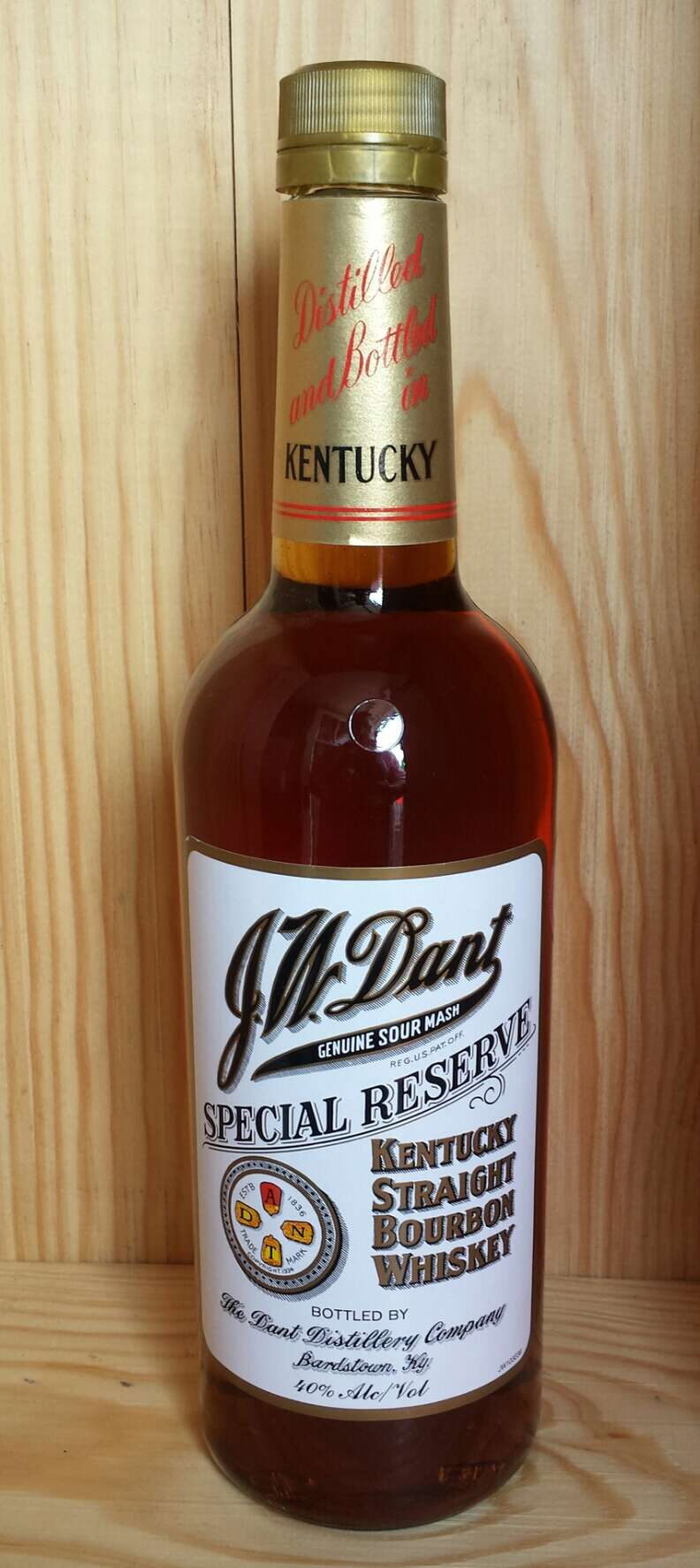 J.W. Dant
Price: $17
Dating back to the 19th century, the historic Bardstown, Kentucky brand is the bourbon of choice for older -- ahem, more mature -- drinkers. "It's a steal of a bottle," says Landan. "They haven't tried to market it to a larger population and by-and-large, that's what you find with good bottom-shelf bourbon -- they're old brands. Matthew McConaughey is not going to stand up and do commercials for these."
Old Grand-Dad 100 Proof
Price: $23-$30
First bottled in 1882 by Basil Hayden (the namesake "grand-dad"), the bargain-friendly bourbon is also a potent one."It's a high rye recipe," says Landan, referring to the fact that it is made with more rye than most bourbons, which typically have a much higher ratio of the corn and/or barley (Bulleit and Four Roses Single Barrel are also high ryes). It gives it a peppery edge.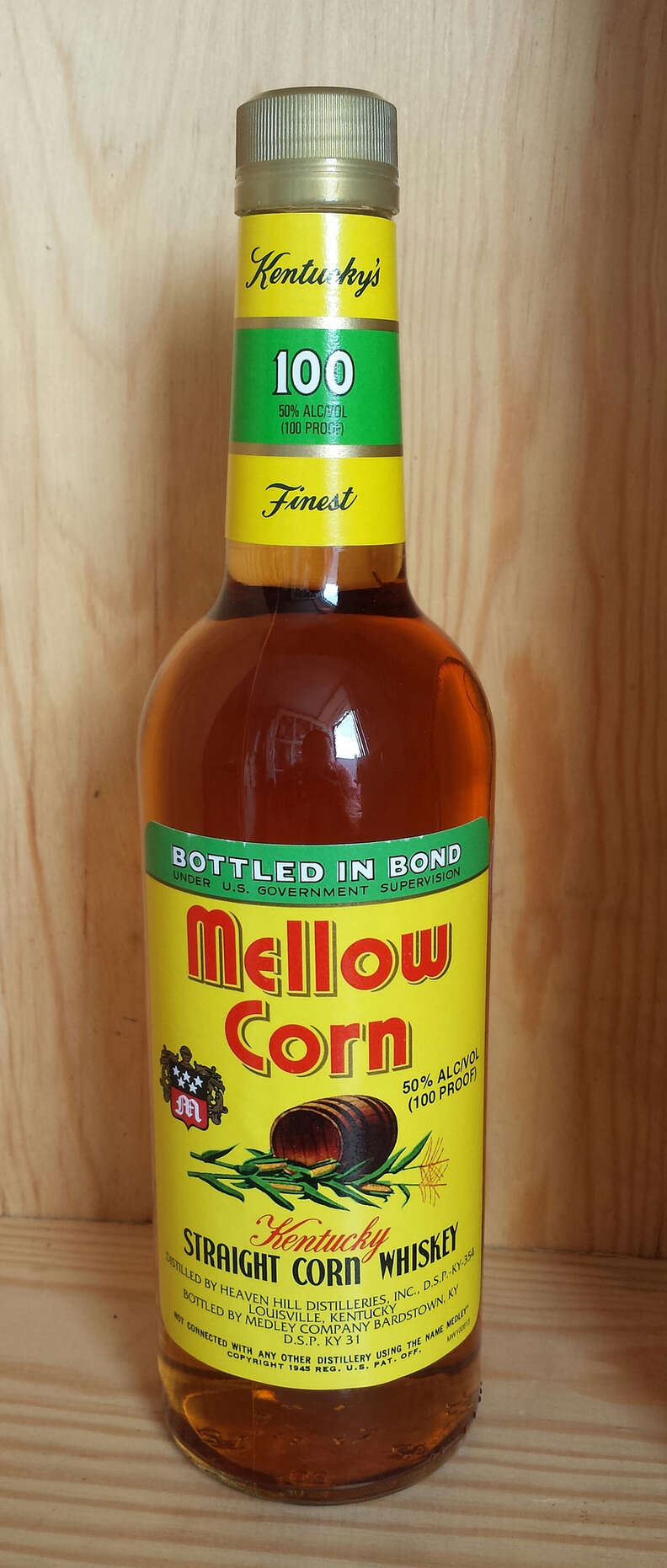 Mellow Corn
Price: $13-$19
While it isn't technically a bourbon (corn whiskey is aged in recycled barrels, not new ones), the gold-colored spirit should still be taken seriously. "It's also a Heaven Hill Distilleries label and Heaven Hill is the king of the bonded," says Landon. Though it has, as the name suggests, a gentler profile going on due to the high corn ratio, it is more intense than many other whiskeys on the market because of its bottled-in-bond makeup.
Wild Turkey 101
Price: $24
The family-run distillery -- helmed by "bourbon buddha" Jimmy Russell -- ages its rye-forward spirit in American white oak barrels, resulting in a punchier slug. "It's got a kick in it and that 101 proof makes it suitable for sipping on the rocks or a punch-in-the-face kind of shot."
Maker's Mark
Price: $20-$30
Despite the tagline of "It tastes expensive... and is," Landan considers Maker's Mark a budget-friendly alternative. "It's no longer an expensive whiskey, but it's still a solid product with a very similar recipe to the famous Pappy Van Winkle. If you like a sweeter whiskey, this would be the one to go for."
Johnny Drum Private Stock 101
Price: $32
This smoky blended bourbon comes from the smaller Willett Distillery based in Bardstown, Kentucky. "Just like the Wild Turkey, it's going to have a backbone," says Landan. "If I saw it on a back bar, I'd absolutely say give me that Johnny Drum 101."
E.H. Taylor Jr., Small Batch
Price: $43
As the man responsible for initiating the Bottled-in-Bond Act of 1897, Colonel Edmund Haynes Taylor, Jr. is deserving of a bottle named in his honor. "E.H. Taylor got the law passed and there's still a bottled-in-bond in his name produced today by Buffalo Trace," says Landan. "When we talk about pre-Prohibition style whiskey, this was the gold standard."
Sign up here for our daily Thrillist email, and get your fix of the best in food/drink/fun.