There are plenty of myths about tequila, like the idea that it somehow turns you into a total psycho, or that you have to drink it with a worm to truly enjoy it. One falsehood looms over all the others, though: namely, that cheap tequila tastes god-awful.
To prove just how wrong this is, we asked some of our favorite bartenders to pick out the 12 best bottles of tequila you can get for under $25 -- no worm included.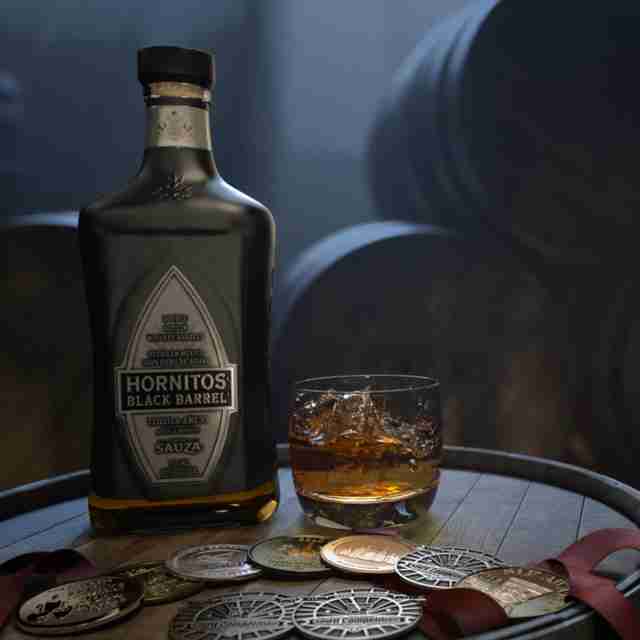 Hornitos Black Barrel tequila
Price: $24.99
This 18-month tequila sees time in three different barrels, and the aging process provides a uniquely smooth flavor. "You'll have a hard time finding a bourbon you enjoy sipping as much," says Jordan Cahill, beverage director at Louisville's Doc's Cantina.
 
El Destilador blanco tequila
Price: $15
It's difficult to find a quality, 100% blue agave silver tequila for under $20, but this one fits the bill according to Blackhouse Hospitality Group's beverage director Dave Keenan. "A lot of blanco/silver tequilas tend to be overly sweet or too harsh. El Destilador blanco has rich agave notes and stands up to additional components in a cocktail."
Lunazul blanco tequila
Price: $19.99
According to Cahill, Lunazul blanco's "pronounced flavors of agave, pepper, and vanilla hold up solidly with other ingredients." At less than $30 for a bottle, the cost-per-ounce breakdown makes it a great value for making cocktails and sipping on the rocks -- or, y'know, filling 1oz shot glasses.
 
Calle 23 blanco tequila
Price: $23.99
This un-aged, 100% agave tequila pours clear and works extremely well with cocktails, with crisp flavors of apples and pears. "It's delicious and well made, and for the price, it can't really be beat," says Ivy Mix, bartender at New York's Leyenda.
Milagro silver tequila
Price: $25
The agave used to make this tequila comes from the estate of Juan de la Torre in Jalisco, Mexico -- which, if you couldn't tell, is a good thing. Double-distilled, Milagro silver is crisp, smooth, and perfect for mixing or sipping. The heart of the agave used here is roasted the authentic way: in traditional brick ovens, over the course of 36 hours.
 
Zapopan reposado tequila
Price: $15
From Zapopan (the region), near the town of Tequila (seriously), this is a textbook blanco tequila that tastes clean and refined. "It's wonderful for tequila-based cocktails that do not have overpowering components, especially if one wants to stay on the agave train," says Ray Tang, owner of the Presidio Social Club in San Francisco.
Espolon reposado tequila
Price: $25
"When we look for a good-value reposado tequila, we want a product that can mix well without overpowering a cocktail, but still has enough flavor to stand up neat or on the rocks," says Horn. The light oak age on this Espolon provides that versatility, making it equally useful for mixologists and shot-takers alike.
 
Cimarron reposado tequila
Price: $24
"Cimarron reposado drinks like tequila that costs twice the price," says Keenan. It incorporates slow-roasted agave for a complex and delicate finish, the smoothness and dryness of which allows you to control the sweetness level of the cocktail, from a spirit-driven drink to a more fruit-forward one.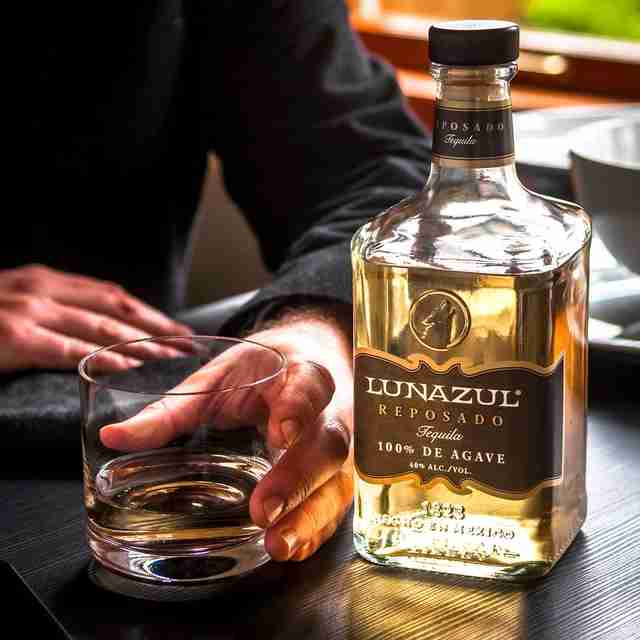 Lunazul reposado tequila
Price: $21
Extremely approachable in price and taste, this smooth reposado has a hint of smoky flavors and earthiness imparted by the finishing barrels. According to Kenneth Vanhooser, bar manager at Brooklyn's Syndicated, "This tequila is double distilled from estate-grown agave, so it's proven to stay consistent bottle after bottle."
El Jimador tequila blanco
Price: $20
"It's very mild and mixes well with other ingredients, especially orange and citrus in a margarita," says James Horn, director of operations at Añejo Restaurant Group. A bottle of this stuff will sell for around $20 retail, which makes it a perfect everyday agave choice that won't leave you penniless. Unless you actually drink it every day, which you probably shouldn't do.
Suerte tequila blanco
Price: $25
Suerte is an authentic tequila from the Los Altos region of Jalisco -- the agave plants and distillery are located on the outskirts of Atotonilco, Mexico. "The flavors of Suerte's blanco and reposado are perfect for cocktails as they embrace the big, bold, and fresh flavor of agave," says Jimmy Yeager, owner of Jimmy's Bodega in Aspen, Colorado.
Olmeca Altos Plata
Price: $22
2015 Gold Medal winner at the Los Angeles Spirits Competition, Olmeca Altos Plata is smoky, sweet, and works perfectly on the rocks or mixed into your favorite cocktail. The prevalent flavors of sweet, tropical fruits and citrus are complemented with a comforting, spicy finish.
Sign up here for our daily Thrillist email, and get your fix of the best in food/drink/fun.
Christopher Osburn is freelance food and drink writer who has way more bottles of alcohol than books in his apartment. Follow him to see how long it takes before his wife gets sick of all the unopened booze filling the closets: @ChrisOsburn.