Caskers
Caskers
Dads deserve only the best. After all, they raised us, and that couldn't have been too easy. In fact, the only thing harder than raising children may be buying your dad a gift... well, maybe not harder, but definitely a close second.
That's why, for the third year in a row, we asked Moiz Ali -- a man who gets paid by Caskers.com to find the best booze from around the world and drink it (yes, you read that right) -- his top picks for Father's Day this year.
So whether Dad poured you your first drink or withheld liquor from your eager hands, it's time to send him a bottle that you'd be proud to drink with him.
If your dad has to be first
The Glenlivet Nàdurra First Fill Selection Single Malt Scotch Whisky
Moiz says: If your dad already has an iWatch, then this is the bottle of Scotch for him. Unlike most single malts, Glenlivet First Fill is matured in American white oak casks that have never been used before. The untouched oak is full of rich and dark tannins, and gives the whiskey an aggressive and bold flavor profile. Also, it was just released this year, making it perfect for the man who loves to be the first to taste something great (and then tell all his friends about it).
If your dad loves taking it slow and steady
Avión Reserva 44 Extra Añejo Tequila
Moiz says: Does Pops drive in the slow lane or spend an entire day fishing? Then he'll love this tequila, which takes up to 14 years to make. Each Avión agave is matured for up to 10 years and harvested by fifth-generation farmers. Once the agave has been harvested, the tequila is distilled and matured for an additional four years (tequilas are rarely matured for over one year) in oak casks. Essentially, crafting this tequila requires paying closer attention than when you took the SATs.
If your dad loves tradition
Barrell Kentucky Straight Bourbon Whiskey Batch #004
Moiz says: Is your dad always talking about the good ol' days when he had to walk four miles to school in the snow... uphill both ways?! This Kentucky straight bourbon -- aged for over six years -- is the perfect reminder of why the past must still be respected. Made in the state where bourbon was born, Barrell Kentucky Straight Bourbon is bottled at 116.7 proof and has a rich flavor profile with touches of chili peppers and salted caramel. It scored 95 points at the Ultimate Spirits Challenge in 2015, and is perfect for the father who appreciates tradition.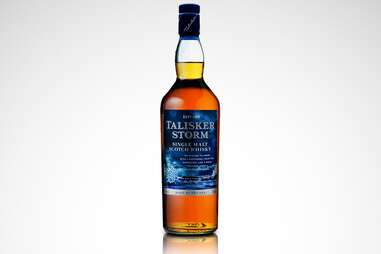 If your dad is a fighter
Talisker Storm Single Malt Scotch Whisky
Moiz says: First, I hope he passed his resilience down to you. Second, this is the perfect bottle for him. Talisker Storm takes its name from the harsh conditions on the Isle of Skye and embodies the spirit of the rocky, storm-lashed island and its strong, steadfast people. Slightly spicy with touches of smoked beef, black pepper, and honey, this whisky was named Highlands Single Malt of the Year by Whisky Advocate and is sure to please any dad with a rebellious side.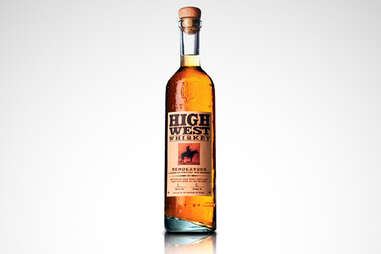 If your dad loves a good mashup
High West Rendezvous Rye Whiskey
Moiz says: This may not be the musical mashup your dad loves to rock out to in the car, but it will definitely help him in the dancing department. Rendezvous is made by marrying a rich, aromatic 16-year-old rye whiskey with the bold and spicy flavors of a 6-year-old rye whiskey. The combination is an incredibly bold, unique whiskey that is sure to put a little hop in Pop's step. And while his dance moves may not be award winning, this whiskey is -- it was named one of the Top 10 New Whiskies of the Year by Whisky Advocate.
If your dad loves The Godfather
Langley's No. 8 Distilled London Gin
Moiz says: Langley's No. 8 Distilled London Gin is made using eight botanicals, including juniper from Macedonia, Sri Lankan ground nutmeg, coriander seeds from Bulgaria, sweet orange and sweet lemon peel from Spain, and cassia bark from Indonesia. Following distillation, the gin is bottled at 41.7% ABV. To arrive at this number, each decimal between 40% ABV and 45% ABV was tested, with the consensus being that 41.7% ABV was the perfect balance of strength and flavor. Much like Don Corleone, this gin is meticulous and ruthlessly brilliant.