The Greatest Things Ever Said About Beer
Beer: the great equalizer. The almighty inspiration behind so many great works of art, literature, film, and one-night stands. It's no wonder that so many prominent voices have pontificated about the good drink throughout the ages.
From Homer Simpson to Plato, here's a brief round-up of the best things ever said about the world's beloved beverage.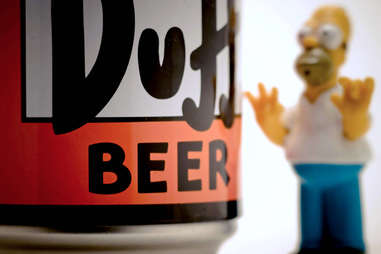 "Ah, beer. The cause of and the solution to all of life's problems." -- Homer Simpson, cartoon character & role model
"There is an ancient Celtic axiom that says 'Good people drink good beer.' Which is true, then as now. Just look around you in any public barroom and you will quickly see: bad people drink bad beer. Think about it." -- Hunter S. Thompson, writer & rocker of Hawaiian shirts
"Beer, it's the best damn drink in the world." -- Jack Nicholson, actor & professional Lakers fan
"Never underestimate how much assistance, how much satisfaction, how much comfort, how much soul and transcendence there might be in a well-made taco and a cold bottle of beer." -- Tom Robbins, novelist & cool dad (not a regular dad)
"Next to music beer was best." -- Carson McCullers, writer & total weirdo
"Milk is for babies. When you grow up, you have to drink beer." -- Arnold Schwarzenegger, actor & Governator
"I am a firm believer in the people. If given the truth, they can be depended upon to meet any national crisis. The great point is to bring them the real facts, and beer." -- Abe Lincoln, US president & quote master
"He was a wise man who invented beer." -- Plato, philosopher & dead guy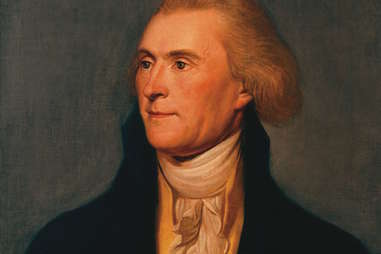 "Beer, if drunk in moderation, softens the temper, cheers the spirit, and promotes health." -- Thomas Jefferson, US president & Francophile
"I've only been in love with a beer bottle and a mirror." -- Sid Vicious, punk icon & terribly skinny human
"stay with the beer. beer is continuous blood. a continuous lover." -- Charles Bukowski, poet, novelist & enemy of conventional punctuation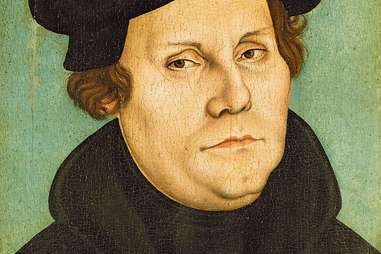 "We old folks have to find our cushions and pillows in our tankards. Strong beer is the milk of the old." -- Martin Luther, Protestant reformer & another dead guy
"Beer's intellectual. What a shame so many idiots drink it." -- Ray Bradbury, novelist & creepy visionary
"Keep your libraries, your penal institutions, your insane asylums… give me beer. You think man needs rule, he needs beer. The world does not need morals, it needs beer… The souls of men have been fed with indigestibles, but the soul could make use of beer." -- Henry Miller, novelist & white man
"I'm gaining weight the right way: I'm drinking beer." -- Johnny Damon, former pro ballplayer & traitor
"A meal of bread, cheese, and beer constitutes the perfect food." -- Queen Elizabeth I, last of the Tudor dynasty, I think
"I am sure of this, that if everybody was to drink their bottle a day, there would be not half the disorders in the world there are now. It would be a famous good thing for us all." -- Jane Austen, writer & admirer of bonnets
"Sometimes when I reflect on all the beer I drink, I feel ashamed. Then I look into the glass and think about the workers in the brewery and all of their hopes and dreams. If I didn't drink this beer, they might be out of work and their dreams would be shattered. I think, 'It is better to drink this beer and let their dreams come true than be selfish and worry about my liver.'" -- Babe Ruth, baseball legend & beer-guzzling American hero
"There is nothing in the world like the first taste of beer." -- John Steinbeck, writer & excellent mustache-grower
"Well, I never met a beer I didn't drink. And down it goes." -- Norm Peterson, Cheers barfly & a man named "Hillary"
Sign up here for our daily Thrillist email, and get your fix of the best in food/drink/fun.