Problem: Daylight Savings Time is here. It gets dark at, like, noon.
Solution: STRONG. ASS. BEERS.
Between the cold, depressing onset of winter, and all the family you're contractually obligated to visit, November is the perfect opportunity to break into serious high-alcohol brews. To keep your whistle wet during the 11th month, we turned to beer expert Brandon Underwood of The Ordinary in Charleston, SC. He picked 11 heavy hitters that bring between 10.5-11.5% ABV for you to put in your cold-weather drinking crosshairs.
Think we missed an 11-percenter that's perfect for cozying up? To the comments!
Recommended Video
Miami: The Ultimate Local's Guide
Bell's Black Note Stout
Imperial stout, 11.4%
Kalamazoo, MI
"It's velvety smooth, deep, and complex... a well-balanced sipper. It's a bittersweet chocolate bar of a beer."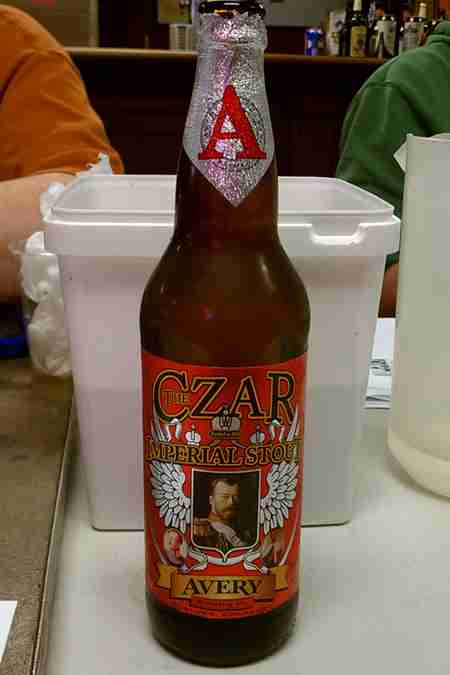 Avery The Czar
Imperial stout, 10.57%
Boulder, CO
"This one's more milk chocolate than dark, and nutty with a touch of caramel sweetness." Brandon suggests you "enjoy with heavily roasted meats, or as a meat substitute."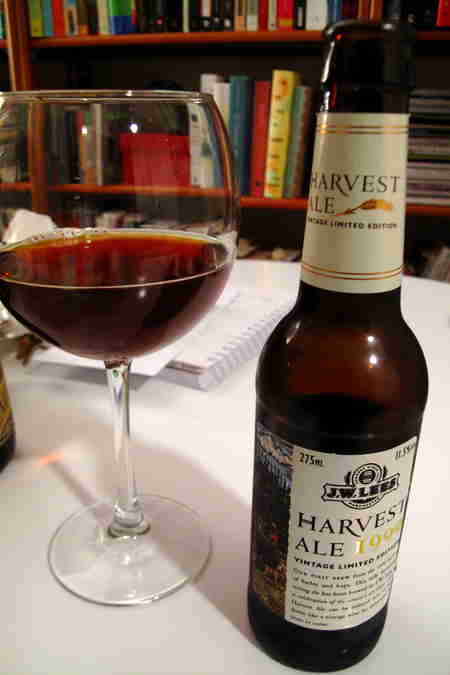 J.W. Lees & Co. Harvest Ale (Sherry Cask)
English barleywine, 11.5%
Middleton, England
"Sherry is one of the most complex beverages on Earth. The cask-aging enhances the sweetness of the beer and shows its oxidative power."
Stone Imperial Russian Stout
Imperial Russian stout, 11.6%
Escondido, CA
"Stone is known for making intense beers, and this one is equal parts rich, comforting, and aggressive. It's a winter warmer."
New Holland Dragon's Milk
Imperial stout, 11.1%
Holland, MI
"This one's full-bodied & oakey" thanks to the bourbon barrel it's been aged in. "Intense and beautifully creamy, it'll melt your brain away", and the 2014 bottles carry an extra 1.1% ABV over the prior versions -- which is exactly why you should have a bottle of it ready to counteract Thanksgiving family table squabbles.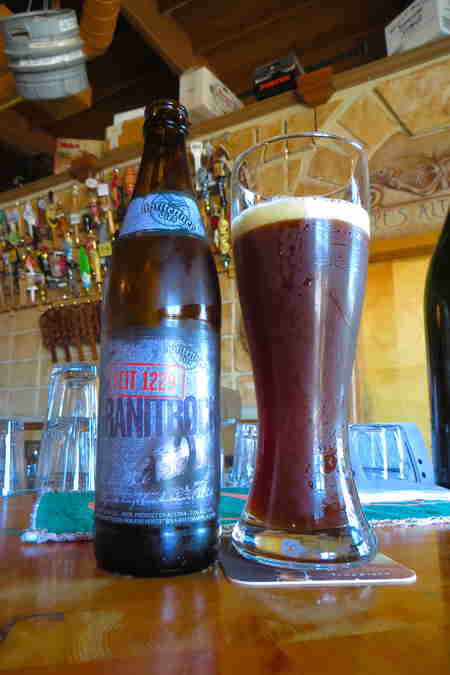 Hofstetten Hofstettner Granitbock Ice
Eisbock/steinbier, 11.5%
Sankt Martin, Austria 
"It's real ice beer! To make it, they have to freeze the beer and scrape away the frozen water, leaving the remaining beverage higher in alcohol." Hence, eisbock. "But what's steinbier?", you wonder. Explains Brandon, "That means 'stone beer', which is made by getting chunks of granite scalding hot and dropping them in the beer. This is your new favorite ice-stone beer!"
Founders Imperial Stout
Imperial stout, 10.5%
Grand Rapids, MI
"It's just a well-made beer. No weird techniques or barrels in the mix -- this is deep, dark perfection" that's different than, but just as excellent as, Founders' also-delicious Breakfast Stout.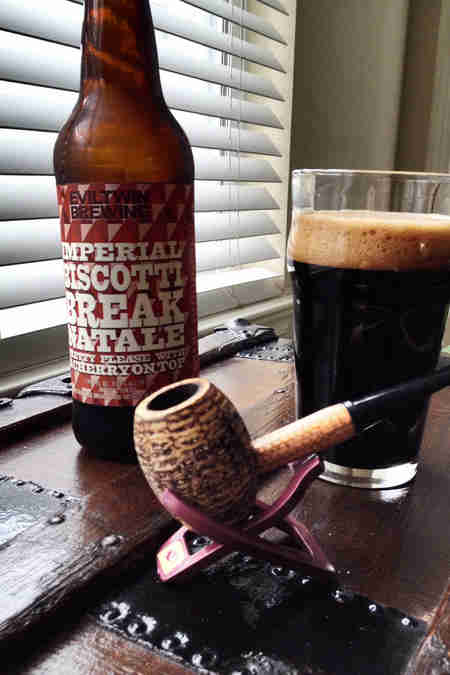 Evil Twin Imperial Biscotti Break
Imperial stout, 11.5%
Various locations
"Jeppe makes damn good beer [and also, damn weird beer]. He's Danish but goes with the biscotti approach, combining coffee, vanilla beans, and almonds."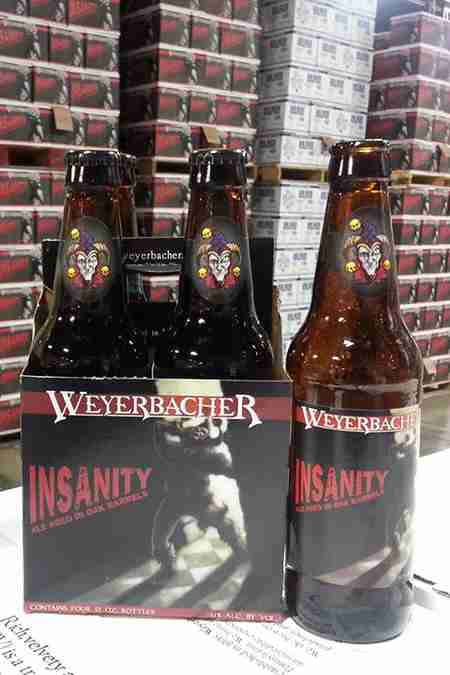 Weyerbacher Insanity
English-style barleywine, 11.1%
Easton, PA
"This barleywine is aged in whiskey barrels. Those add bite and another layer of boozy flavor and aroma."
Van Honsebrouck Kasteel Donker
Quadrupel, 11%
Ingelmunster, Belgium
"The name of the beer is 'Dark Castle', so put on your crown and enjoy this bubbly beauty. You'll get dark fruits and caramel with a light, bready aroma."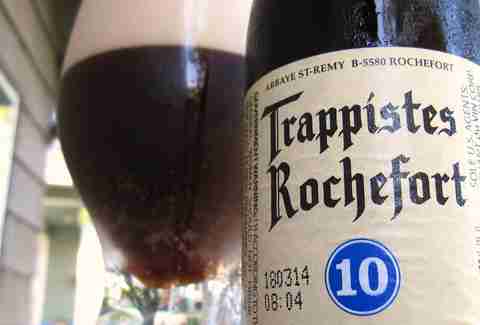 Brasserie de Rochefort Trappistes Rochefort 10
Quadrupel, 11.3%
Rochefort, Belgium
"Thank those monks yet again" for their glorious high-ABV brews. "This has complexities of both beer and wine. The yeast rules the aromas in Belgian beer, [but also] look for baking spices and dark fruit. When you buy this beer, your money goes back to the monastery."
Brandon Underwood is an ace bartender at The Ordinary, one of our favorite spots in Charleston. Follow him on Instagram, or stop in and get a drink.
Dave Infante is a senior writer for Thrillist Food & Drink, and thinks his Thanksgiving outlook just got a whole lot brighter. Follow @dinfontay on Twitter, Instagram, and Snapchat.