11 strong-ass beers you need to drink this November
Problem: Daylight Savings Time is here. It gets dark at, like, noon.
Solution: STRONG. ASS. BEERS.
Between the cold, depressing onset of winter, and all the family you're contractually obligated to visit, November is the perfect opportunity to break into serious high-alcohol brews. To keep your whistle wet during the 11th month, we turned to beer expert Brandon Underwood of The Ordinary in Charleston, SC. He picked 11 heavy hitters that bring between 10.5-11.5% ABV for you to put in your cold-weather drinking crosshairs.
Think we missed an 11-percenter that's perfect for cozying up? To the comments!
Bell's Black Note Stout
Imperial stout, 11.4%
Kalamazoo, MI
"It's velvety smooth, deep, and complex... a well-balanced sipper. It's a bittersweet chocolate bar of a beer."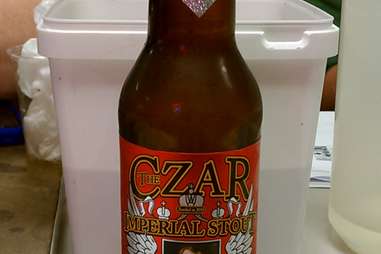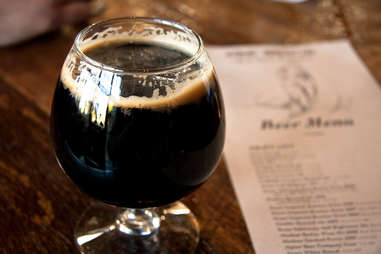 Stone Imperial Russian Stout
Imperial Russian stout, 11.6%
Escondido, CA
"Stone is known for making intense beers, and this one is equal parts rich, comforting, and aggressive. It's a winter warmer."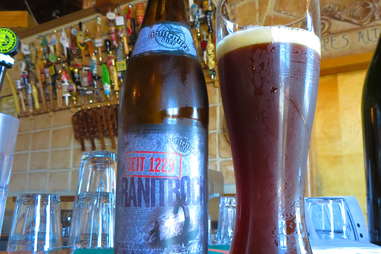 Founders Imperial Stout
Imperial stout, 10.5%
Grand Rapids, MI
"It's just a well-made beer. No weird techniques or barrels in the mix -- this is deep, dark perfection" that's different than, but just as excellent as, Founders' also-delicious Breakfast Stout.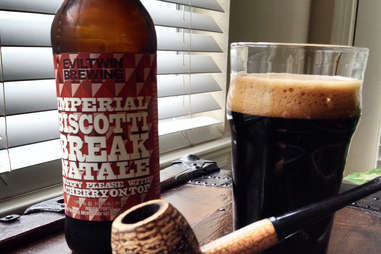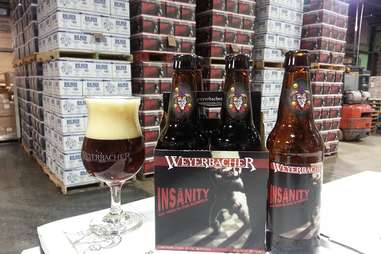 Van Honsebrouck Kasteel Donker
Quadrupel, 11%
Ingelmunster, Belgium
"The name of the beer is 'Dark Castle', so put on your crown and enjoy this bubbly beauty. You'll get dark fruits and caramel with a light, bready aroma."
Brasserie de Rochefort Trappistes Rochefort 10
Quadrupel, 11.3%
Rochefort, Belgium
"Thank those monks yet again" for their glorious high-ABV brews. "This has complexities of both beer and wine. The yeast rules the aromas in Belgian beer, [but also] look for baking spices and dark fruit. When you buy this beer, your money goes back to the monastery."
Brandon Underwood is an ace bartender at The Ordinary, one of our favorite spots in Charleston. Follow him on Instagram, or stop in and get a drink.
Dave Infante is a senior writer for Thrillist Food & Drink, and thinks his Thanksgiving outlook just got a whole lot brighter. Follow @dinfontay on Twitter, Instagram, and Snapchat.