The Best IPAs We Drank at This Year's Great American Beer Festival
Courtesy of Photo © Brewers Association
Every year in Denver, the Great American Beer Festival welcomes tens of thousands of people to consume the other substance people visit Colorado for. Of course, Thrillist Executive Editor Matt Lynch and I were among them, doing our civic duties and drinking some of the best beers from all over the country. And because IPAs stand tall at the fest, we rounded up our absolute favorites. If you're at the fest, make a beeline toward them. And if you see them on shelves, stockpile them.
9%, DIPA
Doral, Florida
The vibe of the brewery is old-school Miami (ooo, look at the pretty neon colors!), but it's a new-school beer. Yep, your average beer nerd has had enough of your regular IPAs, and demands something even hoppier. M.I.A. knows this, and introduced Double Deco, a companion beer to its flagship IPA Deco. It doesn't taste super hoppy, but it somehow still has 70 IBUs. We'd imagine it tastes even better when wearing loafers with no socks.
6%, American IPA
Santa Rosa, California
If you drink this and expect an RR beer like Pliny the Elder with 100 IBUs and 8%... this is not that. Hell, it's possible you might not even think it's an IPA on your first sip. That's not a bad thing. It ends up being a mostly sessionable wet-hop beer that clocks in at 6%. Definitely worth seeking out if you're a Russian River fan.
9.1%, DIPA
Anaheim, California
Put your nose up to this beer and expect to get hit in the face by flowery notes, like a Broadway star being showered with roses during the curtain call. The beer gets even better once you pour it down your throat. It's like drinking a magical pine forest, but not the scary kind.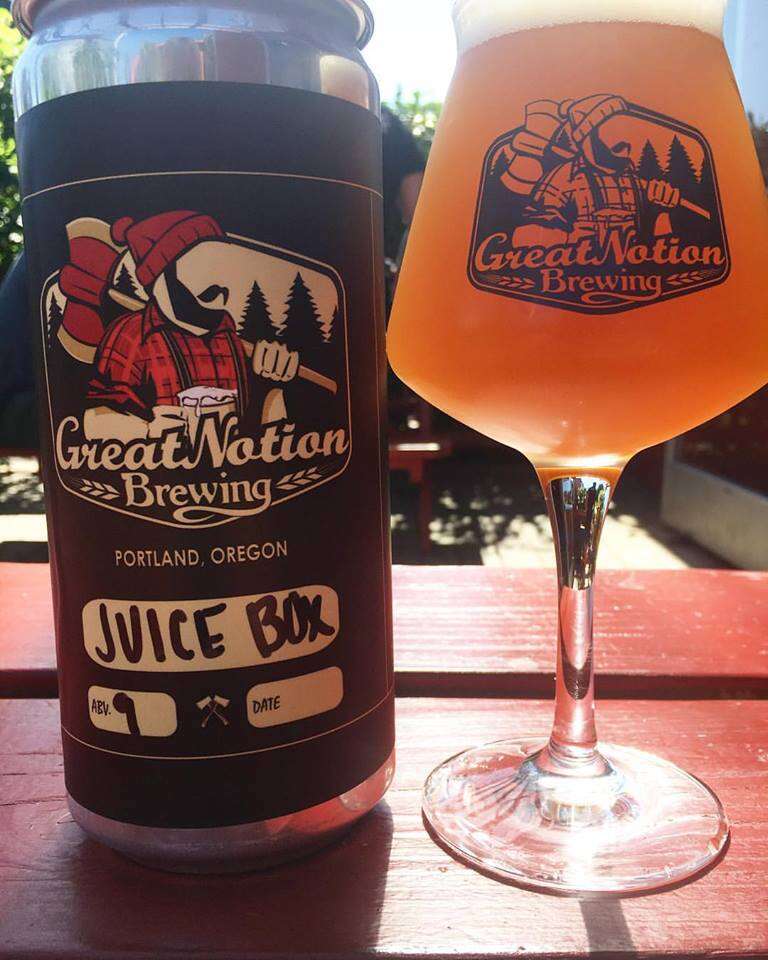 8.2%, DIPA
Portland, Oregon
This is one of those beers you have to taste to believe. The Juice Box moniker is not a jokey reference to the fruity flavor of this hoppy beer, either. Unlike some IPAs, the finish to this beer isn't bitter -- rather, it's juicy in a way that's reminiscent of those healthy juice boxes your friend from middle school with the crunchy mom always drank.
6.5%, American IPA
Denver, Colorado
This is as grapefruit-forward as a beer called Breakfast Grapefruit can be. If you enjoy the grapefruit notes of an IPA, this beer is for you. It's one of the best grapefruit-heavy IPAs out there.
7.5%, American IPA
Hershey, Pennsylvania
Pine balm sounds like a must-have new Burt's Bees in the winter, but it was also in the tasting notes for the Hershey brewery's more popular IPA offerings. It's aggressively hoppy up front, but then mellows towards the finish. For a beer that's 7.5%, it's a little shocking how sessionable it tastes.
6.5%, American IPA
Lafayette, Colorado
New England breweries have received some attention for producing cloudy, hazy IPAs, so it's a little surprising that Lafayette, Colorado's Odd13 nailed the style so perfectly. It's a delicious hop-bomb, plain and simple. We've got a feeling this beer will be distributed far and wide someday. That feeling might just be hope.
7.6%, American IPA
Bellaire, Michigan
For a brewery that specializes in sweet, off-the-wall beers like Key Lime Pie or Creamiest of the Peach (a rarity it poured at GABF, which was fantastic), it's a little surprising Short's can also pull off a relatively conventional hop-forward IPA, albeit one that's been triple dry-hopped. Oh Short's, you just can't help yourself from being a
little
crazy, can you?!
9%, American IPA
Baker City, Oregon
The
Alpha King Challenge
is a beloved side competition at GABF where brewers and beer writers convene to taste some of the best hop-heavy beers in America and crown winners. This was a second runner-up in a previous competition, which means that if it's good for the best brewers and beer writers in America, it's good enough for you (and us!). It's a little surprising that it's only 90 IBUs, because this beer is not messing around hop-wise, with Simcoe, Columbus, Citra, Chinook, Amarillo, and Ahtanum all fighting for your attention.
Sign up here for our daily Thrillist email, and get your fix of the best in food/drink/fun.