15 Refreshing Lagers You Need To Try Right Now
It's hot. Crack open a cold lager.
The most exciting trend in craft beer isn't murky hazy IPA or pastry beers that taste like desserts. Instead, it's the resurgence of the once and future king of beers: lager.
Ever since German immigrants brought the first lager yeast to America in the 1840s, lagers have been a permanent fixture of our drinking culture. What makes a lager a lager and not an ale is the specific types of yeast used, which prefer long, slow, and cool ferments resulting in a generally cleaner and clearer flavor and appearance.
But they've had a few struggles over the years. The lack of low protein barley in the early 20th century, the advent of Prohibition in 1920, and the continued industrialization of beer caused a perfect storm that resulted in the often disappointing product that larger companies pass off as lager today. While good, even great beer can be made with corn and rice, the mass production and cheapening of the ingredients has left a bad taste in consumers' mouths from flavorless beer.
But owing in large part to the highly developed palates of consumers brought up on microbrews, brewers, and beer fans have rediscovered classic European-style lagers—and are sprinkling in a little bit of American craft beer flavor into the style. Craft beer has officially reclaimed lagers from the frosted mugs of macro lite beer delivered by spokesmodels on bullet trains. For the first time since pre-Prohibition, craft lagers are sometimes outselling ales and, in some cases, even IPAs.
Pale lager was invented in Pilzen, Czech Republic in 1842, but not all lagers are light and yellow. Germans have been cold-fermenting below ground with lager yeast for hundreds of years, and the styles and flavors have varied wildly. Earlier examples were darker, sometimes smokier and even hoppier than the lagers most of us know today. Craft brewers in America are slowly working to rejuvenate the spectrum of classic German and Czech styles of lager, while putting their own spin on them by dry-hopping and even oak aging.
Here are some of the best lagers you can taste right now.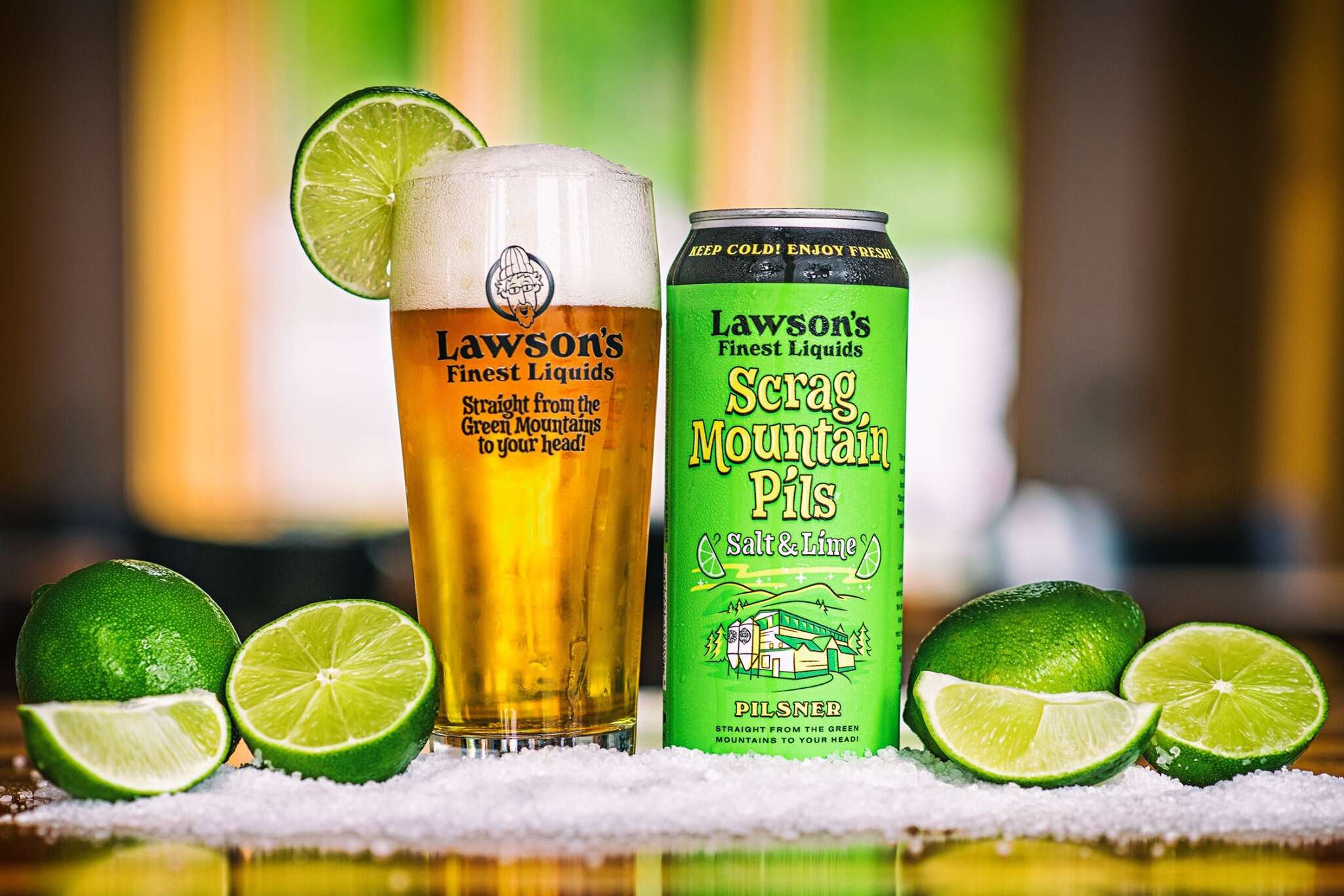 4.8% ABV
Waitsfield, Vermont
New England heavy-hitter Lawson's is behind this summertime favorite, ideal for camping trips, lakeside hangs, and just about any other fun in the sun situation a vitamin D-starved beer enthusiast could muster. Crack one of these friendly green tall boys and you'll be met with a squeaky clean, exquisitely balanced pilsner brewed with water from the underground aquifer lurking beneath Vermont's Scrag Mountain (hence the name) and crafted with the late July's heat index in mind. Ever jump head first into a swimming hole in rural Vermont? You get the idea.
5% ABV
Chicago, Illinois
Chicago titan Off Color created this dry-hopped Bohemian lager as an homage to yet another Chicago titan—Sue the T-Rex, the Field Museum's resident dinosaur skeleton and the unofficial mascot of Windy City nerds from Rogers Park to South Shore. And the brew truly lives up to its mighty inspiration, drawing on a bouquet of spice-laden hops alongside layers of velvety malt for an easy-going yet thoroughly stimulating imbibing experience. Game recognize game.
4.5% ABV
Memphis, Tennessee
Fun fact: Memphis' markedly soft water profile miraculously mirrors those flowing beneath the streets of Pilzen, Czech Republic—aka the birthplace of the glorious Pilsner style. So it only makes sense that pioneering craft outlet Wiseacre would throw its hat into the lager ring with this epically quaffable flagship brew. Inside, German pilsner malt waltzes away with a splash of locally sourced wildflower honey, all set to the musical stylings of an herbaceous, slightly floral symphony of noble hops.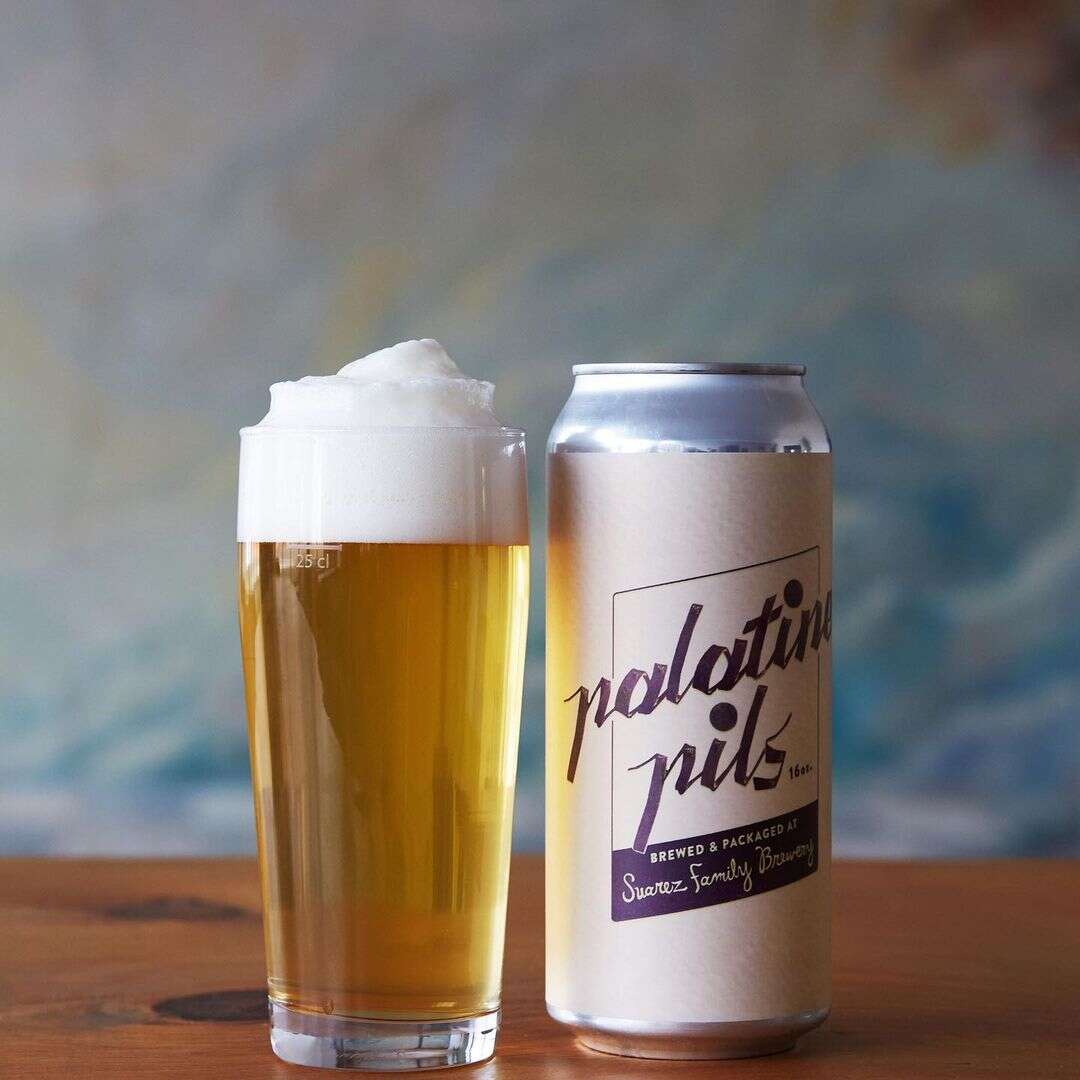 5.2% ABV
Hudson, New York
If the Hudson Valley ranks among the state's most idyllic escapes, then this German-style number from Hudson showstoppers Suarez is a shoe-in for New York's most idyllic beer. A golden body shines beneath a dollop of foam so soft and inviting you'd swear it was whipped cream (hint: it's not), crowning a throne of honeyed deliciousness kept in check by cresting waves of orange blossoms, muddled thyme and basil, and fresh cut grass. Summer in the Valley never tasted so good.
4.5% ABV
Breckenridge, Colorado
Frostier than a seven-foot snowstorm and smoother than coasting down fresh powder, this ski bum go-to is bursting with everything you want from a crushable American lager. A biscuity nose hides beneath a crispy white cap, followed by a delicate yet sturdy malt-forward body and just a kiss of hoppy pine notes to dry things out. Finish up a day on the slopes with a pint or two of this Colorado-brewed gem and thank us later.
8% ABV
Framingham, Massachusetts
Hopped from here to eternity, this fully loaded 100 IBU charmer is the lager world's answer to the West Coast-dominated IPA hop race—and boy, has style purist Jack's Abby has left it all out on the field with this one. Citrus leaps from the can thanks to ample doses of American hops in practically every stage of the brewing process, backed up with even more hoppy goodness, this time arriving by way of an evergreen-scented bite. The lager yeast works its magic the way it does best: quietly and with subtle, bread-tinged grace, forming a soft, pillowy place for all those bitter bad boys to land. It's no wonder this IPL has dominated the category for years on end.
4.7% ABV
Denver, Colorado
When every brewer you know makes a mandatory stop in Denver for a Slow Pour Pils, you know it's a beer not to miss. Slow Pour is a true-to-style German Pils aptly named for the time intensive nature of the 30-hour-long decoction brew day and the heady pour that requires a slow and steady hand.
4.7% ABV
Portland, Oregon
Go straight to hell boy, you won't regret it when you try this heavenly award-winning lager that exemplifies the malt-driven light pale lager. Two-and-a-half-year-old Wayfinder Beer's signature style is a classic German Helles inspired by the authentic, but smaller, European craft breweries that bump the IBUs up by a hop petal or two while maintaining a beautiful malt body and crispness.
5.3% ABV
Pasa Robles, California
Brewmaster Matt Brynildson reinvigorated craft lagers with Pivo Pils in 2013 and went on to win an astounding three gold medals in a row at the Great American Beer Festival. Inspired by Italy's Tipopils, Brynildson adds dry-hopping with an aromatic burst of citrusy tangerine flavor from Saphir hops that inspired the Italian-style Pilsner trend.
5.5% ABV
Bellingham, Washington
Washington's craft lager pioneers have been at it for more than a decade now, and owners Will and Mari Kemper had a long and storied career even before that. Vienna Lager is a biscuity, amber style of beer with a signature toasty flavor and dryness. Chuckanut ditches the traditional decoction mash but keeps the German noble hops and malts for this mostly accurate rendition of a classic.
5.5% ABV
San Fransisco, California
Death & Taxes are a sure thing in Northern California, where Moonlight Brewing has been crafting small batch lagers since 1992. Death & Taxes is an updated Bay-Area take on a Schwarzbier, a black beer that looks like a stout but drinks like a blend of malty Vienna lager and black coffee. Looks can be deceiving.
5.6% ABV
Denver, Colorado
Altfränkische is brewed in the old school decoction mashing method that has mostly fallen by the wayside in America along with the overlooked Dunkel-style of beer. Dunkel means "dark" in German, which is exemplified by this brew's amber-brown color, full flavored malty body of caramel and light chocolate, and a balanced sweetness.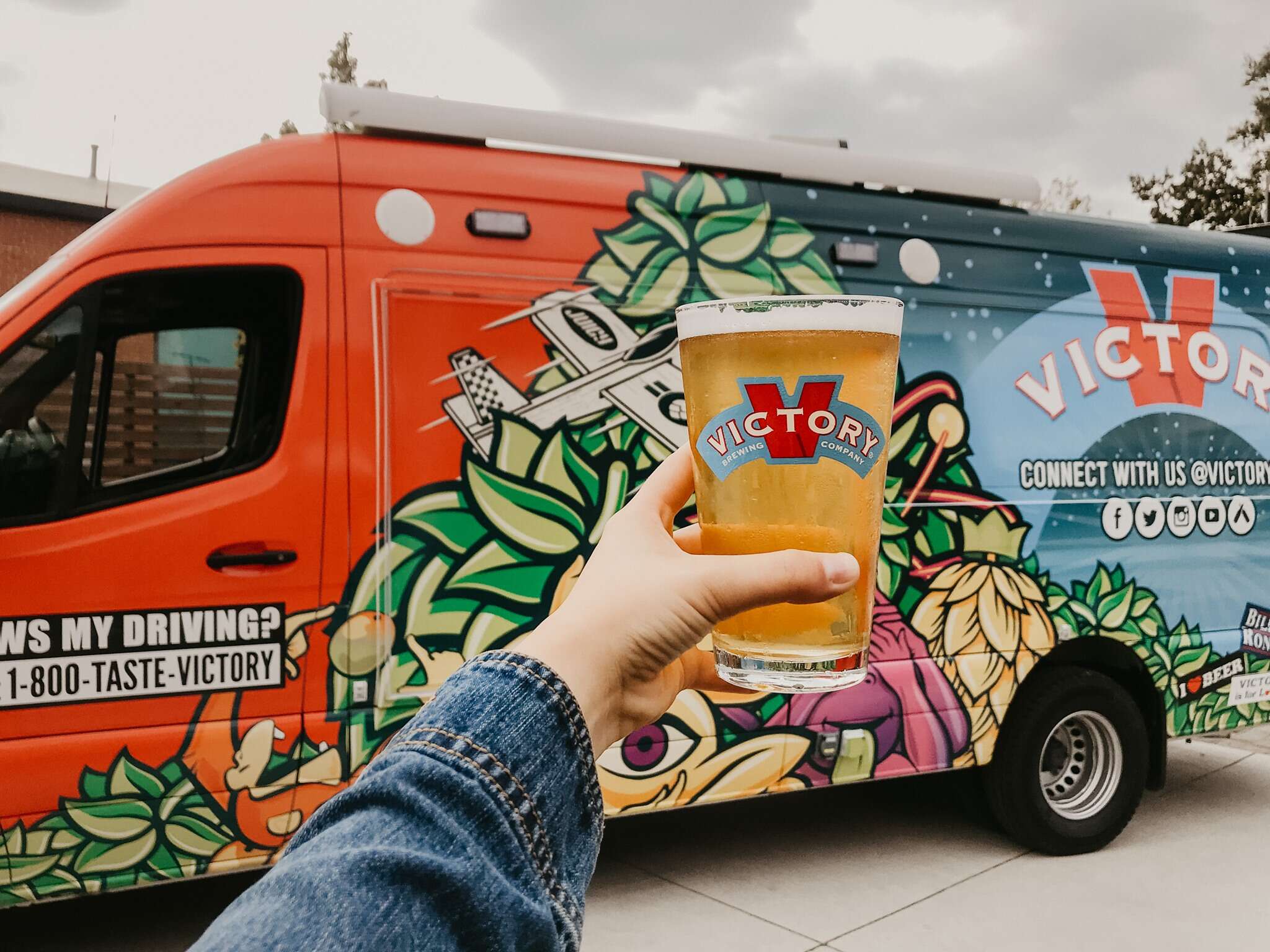 5.3% ABV
Downington, Pennsylvania
A fresh pint of Prima Pils might be the closest thing in America to sipping off the brite tanks in Germany; floral, resinous, oily lupulin bursts out of the glass with a spicy and grassy bouquet. That being said, it may be the malts that steal the show in Prima Pils. The light, bready, and lemony flavors are reminiscent of a fresh baked scone and leave just a touch of sweetness on the palate. Prima Pils has been brewed since 1996, and that makes it a forefather of the craft lager movement and an inspiration for hundreds of brewers that came after.
5% ABV
Newcastle, Maine
Possibly the most interesting trend in lagers right now is the so-called Italian-style Pilsner that began with Tipopils and made it to America with Pivo Pils. Oxbow is a farmhouse brewery in Maine that makes dope lagers like Luppolo, an all German hop and malt pilsner left unfiltered with an earthy hop stink on it that will make you reassess the Pils.
5.6% ABV
Austin, Texas
Though American adjunct-heavy lite beer is what helped give lager a bad name in the first place, the pre-prohibition style of corn heavy pilsner is increasingly making a flavorful comeback. Unlike the macro light lagers that use corn syrup, Pre-Pro Pils use flaked corn that contributes a slight haze, creamy fuller body, and comforting notes of fresh baked cornbread and tortillas.