Unlike socks, hokey gadgets, and ugly ties, a great bottle of bourbon, Scotch, or rum never goes out of style. But with so many dad varietals out there, what's the perfect bottle for every patriarch? We put it on our friends at Caskers to spend long, arduous hours tasting dozens of bottles to narrow down the top bottles for Father's Day -- presented in ascending order -- so no matter how many or few commas are in your bank account, you can get dad something great.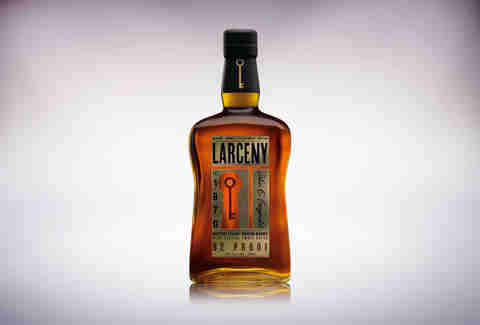 If your dad likes a good scandal
Larceny Very Special Small Batch Kentucky Straight Bourbon
Price: $33.99
According to legend, John E. Fitzgerald founded a distillery along the banks of the Kentucky River shortly after the Civil War ended, where he began selling his bourbon to passengers aboard trains and shortly thereafter sold his brand to Julian P. "Pappy" Van Winkle for $10,000. But in 1999, Sally Van Winkle (Pappy's granddaughter) revealed that Fitzgerald was actually a bonded treasury agent and responsible for collecting taxes levied on spirits, therefore giving him access to the barrel storage warehouse. Fitzgerald pilfered the best bourbon barrels as they aged and Larceny pays homage to the thief's superb taste and legacy. Larceny bourbon earned a score of 93 points at the Ultimate Spirits Challenge and from Wine Enthusiast as well as being named one of the top-20 spirits in the world by F. Paul Pacult's Spirit Journal.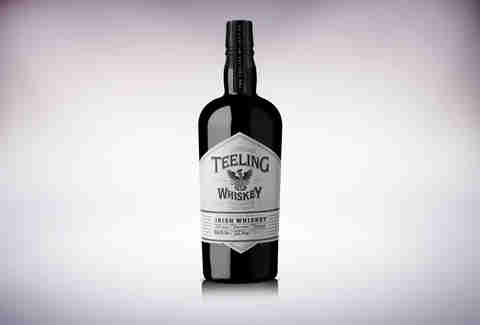 If your dad's a true family guy
Teeling Small Batch Irish Whiskey
Price: $42.99
If your father is a family man first and foremost, then this is the bottle for him. In 1782, Walter Teeling opened a distillery along Marrowbone Ln in Dublin, Ireland. More than 200 years later, Teeling remains a family business, with Jack Teeling at the helm. And chances are your father has not tried this whiskey (that earned a score of 95 points from Drink Me magazine), as it just arrived in the US a couple years ago.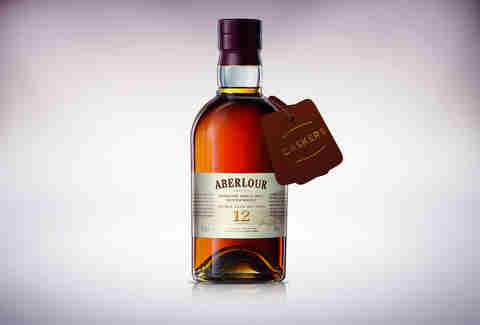 If your dad refers to whiskey as an elixir
Aberlour 12 Year Old Single Malt Scotch Whisky
Price: $59.99
Distilled spirits -- whiskey in particular -- have long been believed to have healing powers, and who are we to disagree? Aberlour, in Gaelic, means "the mouth of the chattering burn," and the spot where the distillery is located has attracted human settlement since the Stone Age. Believing the water to have healing powers, the druid priests of the ancient Celts distilled alcohol here for the elixirs they dispensed in their "hospital."  Aged for a minimum of 12 years in a combination of ex-bourbon and ex-sherry casks, this Scotch whisky earned a score of 90-95 points from Wine Enthusiast.
If your dad goes for the gold
The Glenlivet 18 Year Old Single Malt Scotch Whisky
Price: $99.99
Dads who love gold-medal winners will love this bottle twice as much, and with the turmoil surrounding this year's Olympics, it might be the only winner he can admire this year. The Glenlivet 18 earned the Double Gold at the San Francisco World Spirits Competition, and for good reason. Master distiller Alan Winchester uses a variety of casks -- both American and European oak, with a combination of first and second fill -- to age The Glenlivet 18 Year Old Single Malt Scotch Whisky. While the first-fill American oak adds tropical fruit notes to the whisky, the European oak imparts a bold spiciness that creates an incredibly balanced whisky.
If your dad values purity
Ron Zacapa XO Solera Gran Reserva Especial Rum
Price: $99.99
While most rums are made using molasses, which is a byproduct of refining sugar cane, Ron Zacapa rum is made using virgin sugar cane honey. The virgin sugar cane honey is extracted from the first pressing of raw sugar cane harvested on the Zacapa Plantation, situated on volcanic soil over 1,000ft above sea level in Southwestern Guatemala. Aged for up to 25 years, this rum was named one of the Top 10 Spirits of the Year by Gayot.
If your dad loves a triple play
WhistlePig Old World Straight Rye Whiskey
Price: $129.99
This whiskey marries together three ryes, each finished in a unique cask -- Madeira, Sauternes, and port -- to create an astounding rye whiskey that is greater than the sum of its parts. Master distiller Dave Pickerell, who was at the helm of Maker's Mark for 13 years prior to WhistlePig, created this whiskey to pay homage to the fine Scotch and winemakers of the Old World. His experiment paid off; this 12-year-old rye won the Double Gold at the San Francisco World Spirits Competition.
If your dad loves a comeback
Old Pulteney 21 Year Old Single Malt Scotch Whisky
Price: $169.99
In 1826, James Henderson founded Old Pulteney Distillery in Wick, a largely isolated fishing village situated at the northern end of the Scottish Highlands. The isolation led to lawlessness -- legend has it that the 8,000 fishermen who inhabited the town drank approximately 500 gallons of whisky each day at one of Wick's 81 bars, causing a ban on the sale of alcohol. The distillery was forced to close its doors in 1930 for exactly 25 years until Wick residents turned out in force to repeal the ban. Today, the distillery continues to make whisky in the same time-honored tradition that began 200 years ago; a method that earned the whisky a Double Gold medal at the San Francisco World Spirits Competition and the title "World Whisky of the Year" in from the Whisky Bible.
If your dad taught you (almost) everything you know
Tears of Llorona No. 3 Extra Anejo Tequila
Price: $224.99
Chances are your dad did not teach you to make tequila, and that's a shame. Master tequilero Germán Gonzalez learned the art of making tequila from his father, Guillermo Gonzalez Diaz Lombardo, whom many credit with bringing the first ultra-premium tequila -- Chinaco -- to the United States. And if you trace the Gonzalez family's heritage back even further, you will eventually arrive at General Manuel Gonzalez, president of Mexico from 1880-1884. So while your dad may not be able to show you how to make tequila, he can show you how to drink it.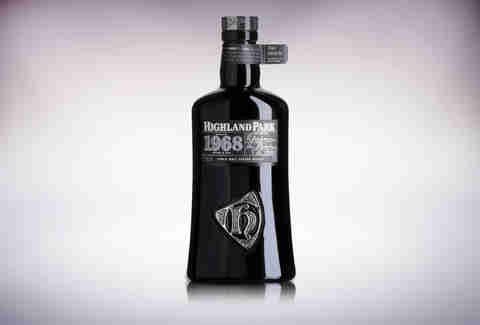 If your dad believes you only get better with age (and has very wealthy children)
Highland Park 1968 Orcadian Vintage Single Malt Scotch Whisky
Price: $3,999.99
This bottle may be nearly as old as your father, and if it's older, then you're probably too young to buy it. Highland Park 1968 is aged for over four decades in hogshead barrels which were previously used for maturing oloroso sherry. The malted barley and peat used in the mashbill combined with the sherry casks give this whisky a unique smoky-and-sweet profile. Only 1,550 bottles of this Scotch -- which earned 93 points from Whisky Advocate -- were ever produced.
Sign up here for our daily Thrillist email, and get your fix of the best in food/drink/fun.