Brewers Name Their Favorite Shower Beers
Daniel Fishel/Thrillist
Daniel Fishel/Thrillist
Sometimes you just need a beer -- work is hard and the news is depressing. And sometimes you also need a shower -- you smell like a trash compactor when it's 105 degrees outside. But never again do you have to choose between a shower and a beer, because you can drink a cold beer while taking a hot shower! The only question is this: Which brew do you bathe with?
We asked a slew of brewmasters and beer-industry people from around the country about their favorite shower beers. You'll find everything from crisp Pilsners to citrusy IPAs. And whether you shower at morning or at night (or both, if you're a real germaphobe), you'll find these refreshing beers perfectly sippable from the time you step in to the time you towel off.
Pilsner, 5.3%
Downingtown, Pennsylvania
"It's crisp, refreshing, and has a great hop character. Nothing like ending a long day with a hot shower and a cold Prima Pils!" -- Garrett W. Marrero, Maui Brewing (Maui, Hawaii)
Fruit beer, 4.5%
San Francisco, California
"The perfect shower beer has to be in a can just in case the previous night's transgressions lead to a fumble. I like Anchor's Mango Wheat because the classic old-school Golding and Cascade hop profile plays very well with the bright, juicy mango fruits, all in a nice 4.5%, wake-your-ass-up can format." -- Jeremy Marshall, Lagunitas Brewing (Petaluma, California)
Sour, 4%
Kalamazoo, Michigan
"My shower beer choice is either a Bell's Oarsman or Central State Brewing's Table beer. Both are light, tart, and crisp. There's a theme here." -- Andrew Castner, MashCraft Brewing (Greenwood, Indiana)
IPA, 4.8%
Stratford, Connecticut
"Two Roads Brewing Lil' Heaven is the perfect cool-down during a hot shower. It's citrusy and low-ABV, which makes it my go-to shower brew!" -- David Wollner, Willimantic Brewing (Willimantic, Connecticut)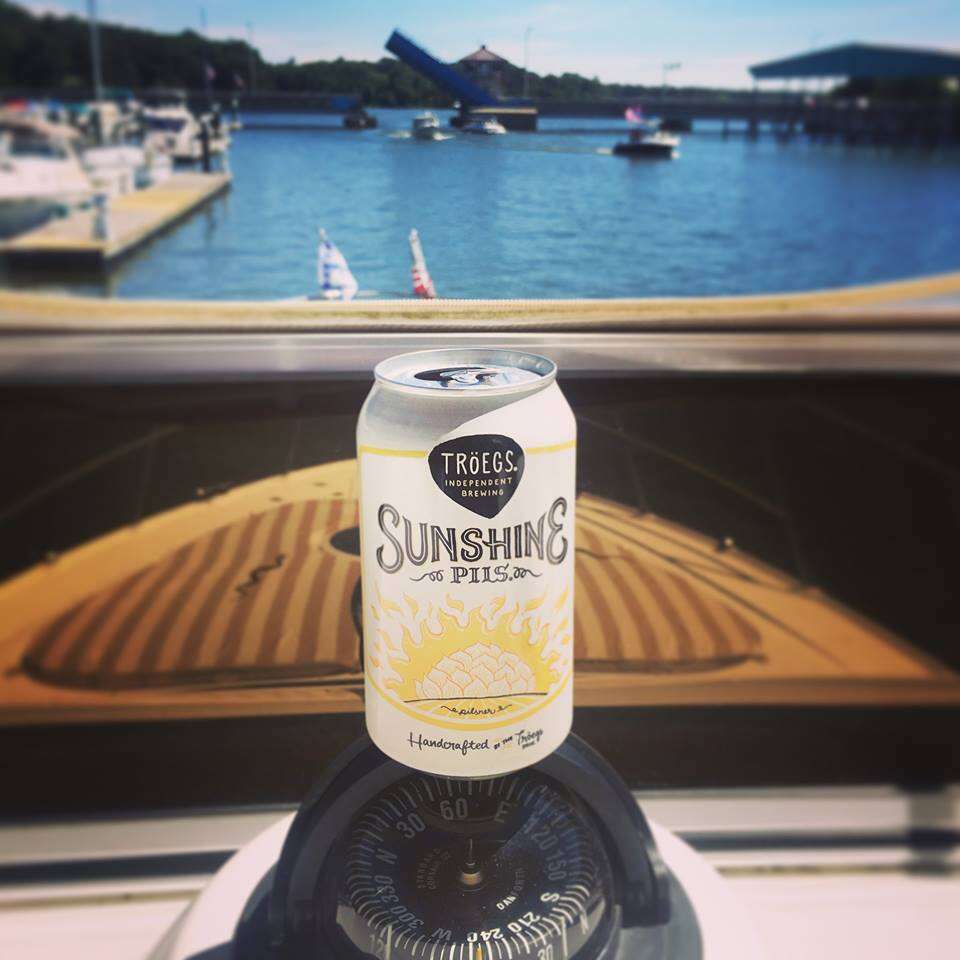 Pilsner, 4.5%
Hershey, Pennsylvania
"With just a 4.5% ABV, it's crisp and thirst-quenching. It's also sharp enough to wake your palate up in the morning!" -- Jason D. Lavery, Lavery Brewing (Erie, Pennsylvania)
Cream ale, 5.2%
Denver, Colorado
"First off, it's delicious and refreshing. Secondly, it's in a can. That's key, because if it slips out of your soapy hand you won't have glass all over the shower floor. Finally, it's low in alcohol. That means I can drink the whole can pretty quickly. This is important as my showers are pretty quick -- I don't want the hot water to heat up my beer." -- Taylor Rees, Spangalang Brewery (Denver, Colorado)
Pilsner, 4.9%
Pottstown, Pennsylvania
"It's zippy and crisp, and the perfect way to start my day." -- Ryan Krill, Cape May Brewing (Cape May, New Jersey)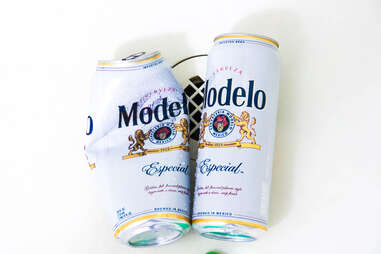 Lager, 4.4%
Mexico
"If you drop a can of Modelo it won't break! And if you get shampoo in it, you don't really care... because it's Modelo!" -- Erik Jensen, Green Flash (San Diego, California)
Wheat ale, 5.9%
Dillon, Colorado
"I have been known to wake up and hop in the shower with a Morningwood Wheat from the Pug Ryan's brewery. As I get older though, I am more likely to have an Old Chub from Oskar Blues in my morning shower." -- Charlie Berger, Denver Beer Co. (Denver, Colorado)
Pilsner, 5.2%
Chico, California
"German lagers are my go-to beer when I want something refreshing. Its hoppy Pilsner is crisp, dry, and full of flavor." -- Chris Davison, Wolf's Ridge Brewing (Columbus, Ohio)
IPA, 6.4%
Bend, Oregon
"My current favorite beer to get all sudsy with is Deschutes' Fresh Squeezed IPA. With all of its citrus and floral sexiness, if I close my eyes it almost feels like I'm showering on a tropical beach somewhere after spending the day in the sun. Closing my eyes also helps me avoid getting shampoo in them." -- Chris Depew, Great Divide Brewing (Denver, Colorado)
Sign up here for our daily Thrillist email, and get your fix of the best in food/drink/fun.