Mitchell Maglio/Thrillist
Mitchell Maglio/Thrillist
The Iconic Soft Drink of Every State in America
Soda is as integral a part of American history as the hamburger or Nicolas Cage's repeated attempts to thwart it, and while most soft drinks under the sun are now owned and bottled by one of three major companies, there's still a rich tapestry of "hand-crafted", mom-and-pop soda companies out there doing what they've been doing for the last hundred years or so -- and doing it damn well.
Each state might call these products something different (soda, pop, tonic, fizzy yum-yum juice), but there's no disputing that Americans love their soft drinks. And with so many folks brewing them across so many states, there're bound to be some that rise above the rest. This map is an homage to sodas with intimate ties (not that kind of intimate) to different places; some are made exclusively in that state, some are loved the hardest in that state, and some are just the Dakotas, and make us confused. So here are the iconic soft drinks of every state in America (and you can click here for a blown-up version of the above image). Disagreements/comments/$.05 deposits (except in Michigan) can be made in the section below:
Alabama - Grapico
Grapico was founded in Louisiana in 1914, but moved to Alabama in 1917 -- and there it has stayed, both physically and in the hearts of Alabamians.
Alaska - Pepsi
Alaska doesn't have as big of a soda culture as other states, but there is a Pepsi bottling plant there. So it's got that going for it, which is nice.
Arizona - Cactus Cooler
This orange-pineapple drink has a big presence in the Southwest, where it's moderately preferable to actual cacti.
Arkansas - Grapette
Grapette, once a grape soda titan of Arkansas, is now a Sam's Club soda, but that doesn't diminish its years of dominance in the Southern market.
California - A&W
A&W was founded in California back in 1919, and their root beer remains a huge hit there to this day.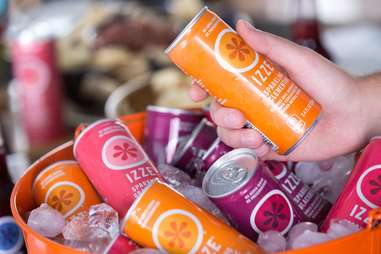 Colorado - Izze
These carbonated fruit drinks exploded onto the market back in 2002, and even though they were bought by PepsiCo in 2006, they remain a Colorado invention.
Connecticut - Foxon Park
It's impossible to find a pizzeria in New Haven that doesn't stock Foxon Park, a Connecticut-bred soda company that's been around since 1922.
Delaware - Old Dominion Root Beer
Dominion, also a brewery, makes a heck of a root beer -- it's sweetened with honey & sugar, and it's made right in Dover.
Florida - Any Fountain Soda Out Of A 7-Eleven Big Gulp
Self-explanatory.
Georgia - Coca-Cola
The headquarters of the world's favorite soda is located here. They've got a museum. RC Cola may have a strong foothold here, but this is Coke country.
Hawaii - Hawaiian Sun
OK, so it's not technically a real soft-drink since it's not carbonated. But ask any Hawaiian what their favorite beverage is, and they'll tell you it's Pass-O-Guava (or POG) nectar. And Hawaiian Sun makes the best.
Idaho - Iron Port
This one's not a brand, but rather a style of drink sold at soda fountains throughout Idaho -- Iron Port is kinda like root beer with a spicier kick.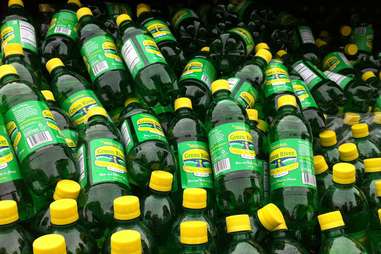 Illinois - Green River
Originally the product of a brewery facing restrictive Prohibition policies, Green River grew to be Illinois' favorite soft drink, and has been produced by a multitude of bottlers over the years.
Indiana - Triple XXX
Although it was founded in Texas, Triple XXX is now an Indiana institution that's famous for its root beer, and for the fact that only one of two remaining eponymous restaurants is located there.
Iowa - Sioux City Sarsaparilla
Named after the Iowa city, Sioux City Sarsaparilla is widely regarded as one of the best sarsaparillas out there and was even mentioned in The Big Lebowski. Damn, dude.
Kansas - Lost Trail Root Beer
A tried-and-true Kansan brew, Lost Trail's root beer has been made in-state since the frontier days.
Kentucky - Ale-8-One
Around its production center in Winchester, Kentucky, Ale-8-One is a supremely popular ginger-and-citrus soda. It's also the only soda invented in Kentucky to still be in existence. So there's that, too.
Louisiana - Delaware Punch
Despite its name, this drink isn't affiliated with Delaware (it's actually named after a grape variety), rather it's a Southern fruit soda with a grape kick that's found in select stores in the Louisiana area.
Maine - Moxie
Even though it was originally invented and produced in Massachusetts, no state is more nuts for the weird flavor of Moxie than Maine, which has even gone so far as to name it the official state soft drink.
Maryland - Shasta
Shasta's first soft drink was a ginger ale produced in 1931, and, despite being named after a spring in California, was distributed (and beloved) locally, in Maryland.
Massachusetts - Polar
Bay Staters are crazy for Polar, which's got a huge number of varieties (try the Orange Dry!) available all over the state, and which are bottled in Worcester.
Michigan - Faygo
Faygo is perhaps best known nationally for being appropriated by Insane Clown Posse, but this refreshing Michigan soda's wildly popular in its home state for its multitude of flavors and relatively low cost. This could've gone to Vernor's as well, but Faygo is more ubiquitous throughout the state and is still made in Detroit, so it comes out on top.
Minnesota - Sun Drop
This citrus soda may've been introduced in Missouri, but it's got a strong foothold in Minnesota and the upper Midwest.
Mississippi - Barq's Root Beer
Barq's was invented in Louisiana, but first sold in Biloxi, Mississippi, when its founder moved there in 1897. That's some old-timey root beer.
Missouri - IBC Root Beer
Once Missouri's most famous soda company, IBC is now owned by Dr. Pepper Snapple Group, but that doesn't make its eponymous root beer any less delicious.
Montana - Flathead Lake
This one's pretty niche, but Flathead Lake produces "gourmet" sodas out of Montana in flavors like huckleberry and sour cherry.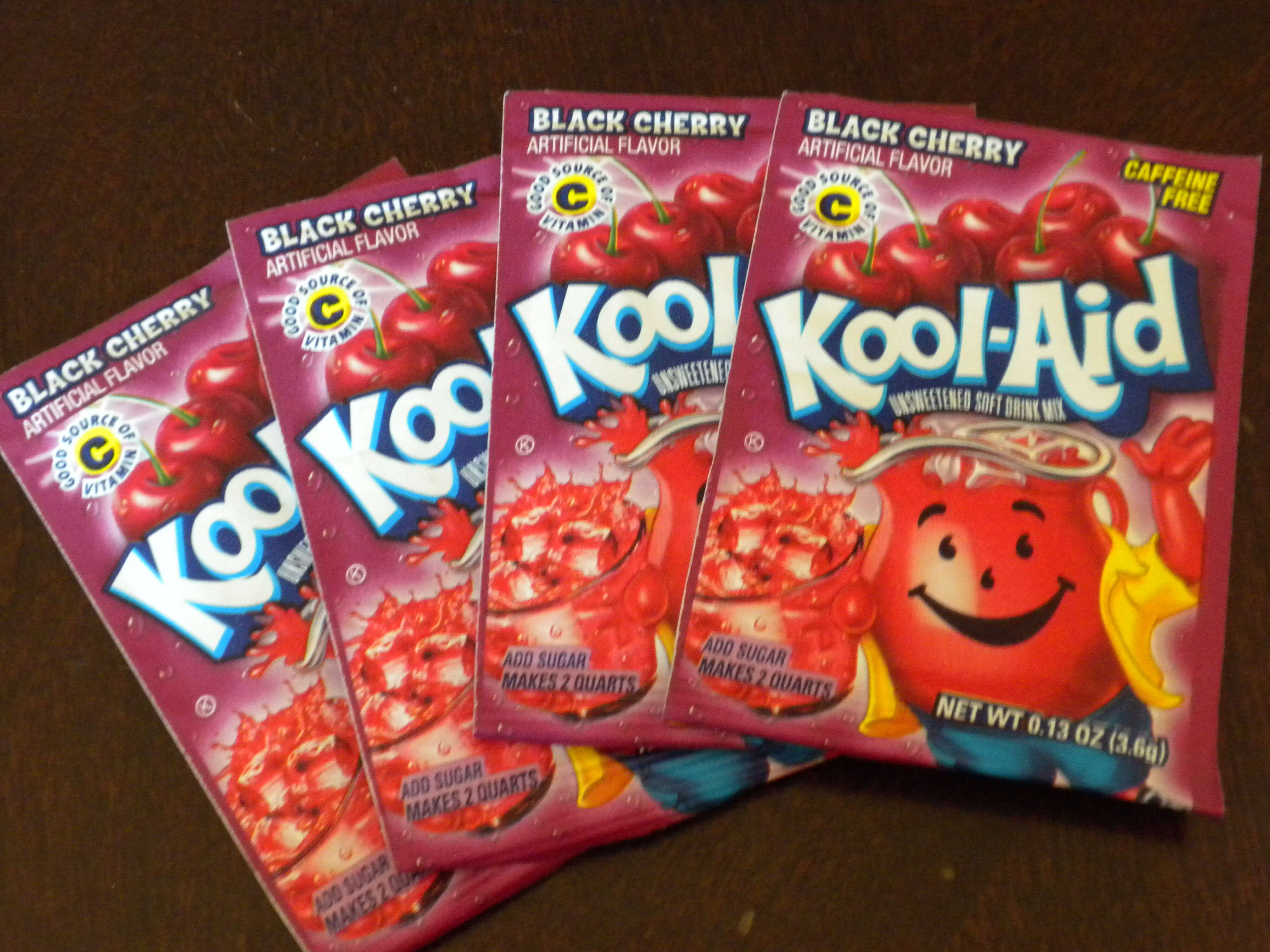 Nebraska - Kool-Aid
Kool-Aid is Nebraska's official state soft drink (one of only two states to have one) and was invented there in 1927.
Nevada - Red Bull
More a postulation than anything, we're just assuming that everyone in Nevada needs Red Bull to keep going.
New Hampshire - Squamscot
Brewed and bottled in New Hampshire, Squamscot comes in flavors like birch beer, strawberry, and the mysterious "half & half".
New Jersey - Boylan's
Bottled in various locations all over New Jersey since its founding in 1891, Boylan's now makes a hell of a black-cherry soda, and all of their offerings come in retro-style bottles.
New Mexico - Blue Sky
Blue Sky's a natural soft drink producer founded in Santa Fe in 1980. It doesn't operate out of there anymore, but we kinda had to pick it due to its inherent Breaking Bad parallels.
New York - Dr. Brown's
No New York deli would be complete without a case full of Dr. Brown's, which comes in an array of flavors that include cream, black cherry, and... celery.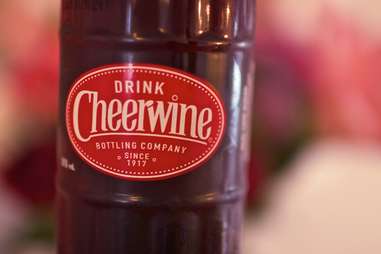 North Carolina - Cheerwine
There's no disputing -- North Carolinians love their Cheerwine.
North Dakota - Coca-Cola
DAMMIT, WE COULDN'T FIND ANYTHING FOR NORTH DAKOTA. So we just made their soda Coke. Get your act together, North Dakota!
Ohio - Cherikee Red
Rarely found outside Ohio, Cherikee Red is a cherry-flavored drink that was first produced there back in 1969.
Oklahoma - Dublin Dr. Pepper
A variety of Dr. Pepper that uses cane sugar rather than high fructose corn syrup, Dublin Dr. Pepper was discontinued back in 2012... but you can still find it in soda fountains all over Oklahoma. You go, Oklahoma!
Oregon - Thomas Kemper
Thomas Kemper was founded in Washington, but popularized in Portland when it was bought by a local company in 2006, and is now a local icon. They're the purveyors of fine, old-fashioned HFCS-less sodas.
Pennsylvania - A-Treat
A-Treat started in 1918 in Allentown and continues to be the hometown favorite of many a wayward Philadelphian. Their birch beer is a must.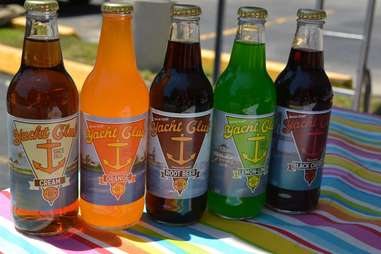 Rhode Island - Yacht Club Soda
Yacht Club is one of Rhode Island's beverage companies (and may well be one of its only companies, period), and they brew a wide variety of sodas, from birch beer to grape to peach seltzer.
South Carolina - Blenheim Ginger Ale
Since 1903, Blenheim has been producing some of the country's finest ginger ales in Hamer, South Carolina -- in mild, hot, and diet varieties.
South Dakota - Coca-Cola
The Dakotas have really got to ramp up their soda game, because South Dakota, too, was impossible to find any soda for. Pretty safe to say they like Coke there, though.
Tennessee - RC Cola
Famous in the South due to its status as one half of a working man's lunch (the other being a Moon Pie), RC Cola's made in Georgia, but it's pretty beloved in Tennessee, as well.
Texas - Dr. Pepper
If you ask a Texan what kind of Coke they want, chances are their answer will be "Dr. Pepper." (Sorry, Big Red.) Granted, "Coke" is their word for soda, but it's still pretty telling.
Utah - Sprite
Utah's huge Mormon population can't consume caffeine, so they've gotta drink a lot of Sprite.
Vermont - Sweet Water
Vermont's Sweet Water Bottling Company produces nine all-natural soft drinks in the spirit of the state (namely, Maple Soda).
Virginia - Cheerwine
Yeah, I know we already put Cheerwine as North Carolina's favorite soft drink, but it's definitely Virginia's, too. You'll have to share, North Carolina.
Washington - Jones Soda
Jones Soda's famous nationally for making some über-weird soda varieties of dubious repute, but their standard flavors (some of which are still pretty out there, like blue bubble gum) are quite refreshing.
West Virginia - Mountain Dew
Data doesn't lie -- West Virginians are nuts for Mountain Dew. Even moreso than the rest of America. It's almost to the point of being detrimental.
Wisconsin - Sprecher Root Beer
Sprecher is a pretty standard brewery in that it makes beer, but it's a little more well known for its sodas -- particularly its root beer, which has Wisconsinites foaming at the mouth in more ways than one.
Wyoming - Jackson Hole Soda
Advertising itself as "the best dang old-fashioned soda in the whole dang country", Jackson Hole is very much a Wyoming creation. Their Snake River Sarsaparilla is a must while viewing some Grand Tetons.
Sign up here for our daily Thrillist email, and get your fix of the best in food/drink/fun.
Adam Lapetina
is a food/drink staff writer at Thrillist, and loves him some Polar Ginger Ale. Read his musings on Twitter at @adamlapetina.