The 16 Best Breweries in the South
There are plenty of reasons to make fun of the South. Petey Pablo, for example -- that dude hasn't had a hit in years. Beer, however, is not one of those reasons. Some of America's very finest breweries do business beneath the Mason-Dixon line, and, to make sure we found the very, very finest Southern suds-makers, I tapped an expert. Brandon Underwood is the dining room manager at Edmund's Oast -- a real-deal Charleston beer mecca that we named one of the best new bars of 2014. He knows beers of all provenances (see here, here, and here), but these are the best of his own region that the rest of the nation should be sipping.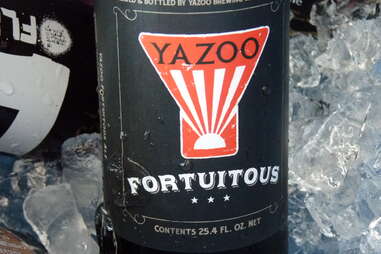 Nashville, TN
Launched in 2003, Yazoo is a mainstay in Music City and Tennessee at large, plus parts of 'Bama. Its sour program (lovingly named "Embrace the Funk") has yielded a slew of wild-yeast beauties, including Cherry Deux Rouges, which earned a bronze at the GABF. Yazoo's year-rounders are just as lauded -- its Hefeweizen has won both gold and bronze, and Sue is Tennessee's first-ever legal high-gravity ale. Plus, they partnered with a local restaurant to bring back Gerst, a pre-Prohibition Nashville beer that's now brewed in their expanded Nashville digs.

Birmingham, AL
Born on the Fourth of July... in 2008, Good People makes damn good beer in a state that, frankly, doesn't have a whole lot of it to go around. Luckily, the tide rolls strong with this one: three of BeerAdvocate's five highest-rated Southern beers carry the GP label, including a big-boy Russian imperial stout that clocks in at 13.9% ABV. Distribution is slim for now -- 'Bama & Tennessee only -- but keep your fingers crossed that there'll be good people drinking Good People throughout the South soon enough.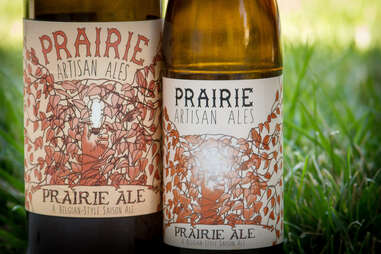 Tulsa, OK
Founded by a pair of brothers back in 2012 with the admirable goal of becoming "the chubby Midwestern version" of Mikkeller or Evil Twin, Prairie has come on strong with a vast battery of 500mL stouts, sours, and IPAs. But saisons are the house specialty here, and exotic hops like Galaxy & Nelson Sauvin are the mesmerizing flames that have captured and kept the beer world's attention.

Savannah, GA
As a production microbrewery in a state SweetWater all but owns, Southbound has an uphill battle, but, with a tight selection of beers that include moves like Secrets Shared (a wild-yeast IPA) and The Reaper (a Belgian-style quad with notes of chocolate and raspberries), they're already making a name for themselves.
Austin, TX
Everything is bigger in Texas, including Jester King's bottles: bombers and bombers alone. The brewery is farmhouse in both its location (the hills outside of Austin) and its brewing style. That means wild yeasts and super-funky flavors, which lead to beers like Noble King ale or Atrial Rubicite, a barrel-aged sour beer re-fermented with raspberries that owns a GABF bronze.

Morganton, NC
The three-man team behind this year-and-a-half-old brewery are mad scientists when it comes to incorporating ingredients from the Carolina wilderness that surrounds their bus stop-turned-brewpub. FF is constantly pushing boundaries with sorta weird, defiantly tasty brews (carrot IPAs, fig saisons, imperial stouts laced with black walnut...), as well as taking home traditional accolades in the form of a GABF gold medal for their Irish Table dry Irish stout. Charlotte & Asheville get most of the North Carolina brewing attention right now, but expect little Morganton to become its own mecca in the coming years thanks to FF and crosstown brewer Catawba.
Tempe, AZ
So, Four Peaks is from Arizona, a state that really isn't in the Southeast. (In fact, it's pretty definitively in the Southwest.) But we needed to put it somewhere, and here it is. Sorry. Or whatever. But enough about geography, because FP's got the goods. If you can only drink one of their beers, well... that sucks, but you should definitely opt for the Kilt Lifter, a Scottish ale with four GABF medals to its name. In the likely event that you'll drink a few, go for a Hop Knot IPA or an 8th Street Pale Ale (both multi-medalists at GABF and the World Beer Cup).

Asheville, NC
In a town practically built on fine brewing, WW has consistently been an innovator, delivering excellent, hopped-the-hell-up West Coast IPAs alongside wild sour-hop hybrids like Amorous. GABF's judges have hung both their honey-laced Mampara and their all-Brett Serenity with gold medals.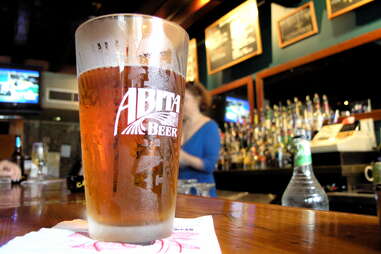 Abita Springs, LA
Purple Haze, Turbodog, and Jockamo are the Abita brews everyone knows and loves, but Louisiana's best established craft hope has a portfolio deeper than the freshwater springs from which the brewery draws both its name and its super-fresh agua, and it often doesn't get the love it deserves outside the state. They've been brewing strong since the second Reagan administration (1986!), which makes them the oldest craft operation in the Southeast. Thirty years of consistently badass beers have made them the largest, too.

Louisville, KY
We've been saying it for a while now: Louisville is a world-class city for eating & drinking. AtG has been pushing the city's beer community forward with a staggering array of hilariously named, meticulously brewed seasonals and year-rounders like Hot for Peacher, Rico Sauvin, and Wowzer Snake (100% pale ale, 100% innuendo). The brewpub is stationed inside inside Louisville Slugger Field and open year-round, even when the impossible-to-Google AAA Louisville Bats aren't playing. Get yourself a Hot Brown and an Against the Grain beer, and you're living the good life.
Tampa, FL
The older of the two Sunshine State outfits on our list, Cigar City makes beer so good you'll forget all the bad things people say about Florida. Well, maybe not forever, but definitely while you're drinking one of their delightful brews, like the hoppy, well-balanced Jai Alai IPA, which clocks a 99 and 95 from RateBeer and BeerAdvocate, respectively. CC also boasts a solid nitro lineup (Café Con Leche milk stout, y'all), and is constantly rolling out seasonals, like their just-dropped Puppy's Breath Porter. The latter boasts a trio of labels designed with the likenesses of three real-life Florida pups, by the way, which is frankly just adorable.

Albuquerque, NM
In a largely beer-barren state, La Cumbre is an utter gem. It's got medals (Elevated IPA & Project Dank ale brought back gold & bronze respectively at GABF), attitude, and cans covered with badass Lovecraftian art.
Charleston, SC
The Holy City boasts more than its fair share of excellent breweries (including one named Holy City, as well as perennial Mt. Pleasant powerhouse Westbrook). Of 'em all, COAST stands tall in the Low Country with tightly run, limited-volume production in the town's former naval yard, where they produce year-round excellence like HopArt IPA and 32/50 Kolsch. Then there are seasonals, including the hopped-up Boy King and Blackbeerd, a stout aged each year in different bourbon barrels. It's the stuff beer traders across the country dream of laying hands on, and it was also one of South Carolina's first legal high-gravity beers back in 2009, when the state passed legislation advocated by COAST's husband/wife founding team. All those things make it an excellent brewery and give it the crowd-favorite status in Charleston.

North Little Rock, AR
Arkansas has been enjoying an explosion of solid craft upstarts lately, and that's terrific news for thirsty Arkansans. But for over a decade before the Fayetteville Ale Trail became "a thing," Diamond Bear has held it down as the Natural State's craft leader. In 15 short years, it's done serious work at the Great American Beer Festival, netting medals galore for its Pale Ale, Honey Weiss, and Irish Red. Plus, they just opened a brand-spankin'-new production facility in June 2014, meaning there's much more to come from the brewery that makes Bill Clinton's favorite IPA.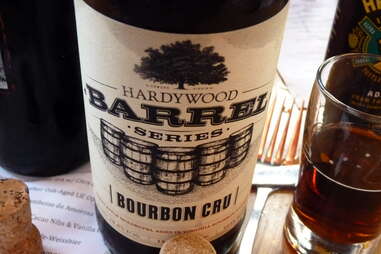 Richmond, VA
There's been plenty of buzz about Richmond's craft beer future since Stone selected the city as the site of its upcoming East Coast operation. But Hardywood Park, founded in 2011, was there first, and their brews have plenty of buzz all their own. Like the Raspberry Stout, which just took home gold from GABF, or the seasonal Gingerbread Stout, which earned a perfect 100 from BeerAdvocate Magazine.

Oakland Park, FL
With crowd-pleasing, food-forward beers like the French Toast Double Brown, and a peanut butter & jelly brown ale called No Crusts, it would be a fair assumption that Buddha is all about stunt beers. Not so. First of all, their experimental beers are often better than other breweries' flagships (RateBeer ranked the maple bacon joint #4 porter in the world). Secondly, when they go traditional, they make stuff like Last Snow Porter, which is ranked -- yep -- even higher, at #2 worldwide. Fun fact: in true Florida fashion, Buddha began in an unassuming strip mall in Boca.
Dave Infante is a senior writer for Thrillist Food & Drink, and drinks below the Mason-Dixon line whenever possible. Follow @dinfontay on Twitter, Instagram, and Snapchat.