The Perfect Summer Beer From Every State
Cole Saladino/Thrillist/Romaset/Shutterstock
Cole Saladino/Thrillist/Romaset/Shutterstock
Summertime is not summertime unless there's a cold beer in your hand. Or a cold beer in both hands, if you have your priorities straight. And with brewing a boomin', we've reached a point where every state is pumping out great beers that basically define the summer, beers that somehow taste better when the sun's beating down, the BBQ is fired up, or you're just kind of lazily floating on a river. Or all of those things, if you have a huge raft.
These are the best beers for summer in each state. Not all of them are summer seasonals. And not all of them are the very best craft beer in the state. Nope. These are the beers that simply take a summer day from good to great in the hearts and stomachs of their birthplaces.
Editor's Note: We focused on finding summery beers that are canned or bottled so that you can find these in your local liquor shop, throw 'em in a cooler full of ice, and head to the beach, lake, or even the rooftop of that condemned building your friend is squatting in.
Alabama
Back Forty Paw Paw's Peach Wheat
Fruit beer, 4.5%
Gadsden
Back Forty's Paw Paw's Peach Wheat -- brewed with soft, mild Golden Naked Oats and fermented on fresh Alabama-grown peaches -- smells like spring and tastes like summer. Fruit beers aren't always a discerning beer drinker's favorite style: if poorly balanced, they can overwhelm the palate with a syrupy sweetness. But Back Forty avoids slipping into Candyland by showcasing the local peach's unique tart-and-tangy complexity and striking a keen balance between crisp and creamy. This is porch-drinking beer at its finest, an approachable 4.5% ABV backyard sipper that's never met a warm summer night it didn't like.
Alaska
Alaskan Brewing Summer Ale
Kolsch-style ale, 5.3%
Juneau
There are tons of fantastic breweries in Alaska doing glorious things in the summer, which is actually a real thing, despite myths. Midnight Sun has its sour wheat. Denali has its Raspberry Wheat and Agave Gold. But no Alaskan brewery has a beer as ubiquitous as Alaskan's Summer Ale, and when the summer comes -- whether it's for several straight months of sunshine or, like, 11 hours total -- it's Alaska's go-to seasonal. Honestly, when beer stores are as far apart as the ones in the great white north, the omnipresent kolsch is the great uniter. Sure, it's the obvious choice. But it's obvious for a reason.
Arizona
Papago Orange Blossom
Wheat ale, 5%
Scottsdale
It can get up to 125 degrees in the AZ desert, but with a can of refreshing Orange Blossom, it would make it feel like... 124. But still, there's something lovely about bright citrus and vanilla flavors when it gets hotter than Hades outside. Bonus points if you have a pint of it in its brewery, which is one of the best in Phoenix. Some beer nerds might frown upon a beer that mimics an orange Creamsicle, but that's because their taste buds are stuffy. Let them choke down a triple IPA on a hot day -- it leaves more Orange Blossom for the rest of us.
Arkansas
Core Easy Livin' IPA
IPA, 4.8%
Springdale
With a tip of the hat to Diamond Bear's Southern Blonde, which is as summery a Pils as it gets, Core's Easy Livin' is the session IPA Arkansans should drink while roasting a whole hog and talking about the Hogs, a team that's responsible for 95% of all conversation from June through December. Somehow this beer packs in 50 IBUs, which is plenty for a beer that's under 5% ABV.
California
21st Amendment Hell or High Watermelon
Wheat beer, 4.9%
San Francisco, CA
We could argue all day about which of the hundreds of worthy beers from the hundreds of worthy breweries in the big-ass Bear Republic is the perfect symbol of summer. But what other beer shows up at 99% of BBQs, and every single time creates a bonding moment when some dude, all out of tall boys, picks up the mysterious can, cracks it open, and goes, "Holy shit"? That's the beauty of 21A. It brings BBQs together.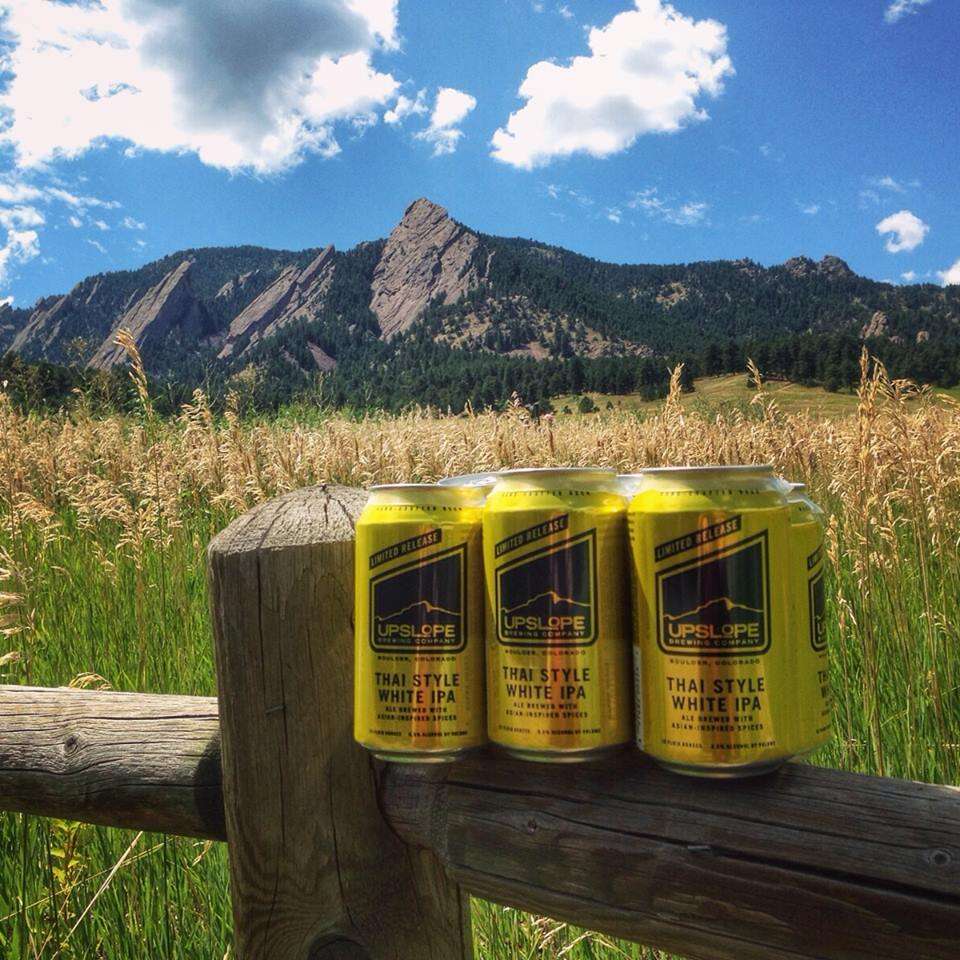 Colorado
Upslope Thai Style White IPA
IPA, 6.5%
Boulder
You could write an entire book about Colorado's beers of summer and it'd be Ulysses-length: Ska's Mexican Logger, New Belgium's Summer Helles, and the limited-release Epic Sour Brainless on Peaches are standouts. But ever since I got handed a can of this White IPA at one of Upslope's anniversary parties a few summers back, I've been mad thirsty for any beers with flavors like Thai basil, lemongrass, and ginger. It's one of the more strangely refreshing beers I've ever had, and it absolutely does not require that you pair it with Thai food. This beer holds up on its own.
Connecticut
Two Roads No Limits
Hefeweizen, 5%
Stratford
Sunny yellow tall boys of Two Roads' 5% ABV lemony German wheat have become a Connecticut shoreline staple since its summer 2013 release, crowding coolers and dripping onto beach towels from May to September. Pouring a hazy yellow, its fluffy white head emitting all the fruity banana, clove, and citrus notes hefe fans crave, No Limits is a smooth-drinking, shining example of the classic warm-weather style. And the finish? Dry enough to combat a humid August afternoon and bubbly enough to warrant another sip (or another can) (or two).
Delaware
Dogfish Head Namaste
Witbier, 4.8%
Milton
Let's face it: you came here looking for a Dogfish beer, and we delivered. But if you've ever had a Namaste, you know there was never even a question as to what the pick for the First State would be. It's a year-round beer, but my first sip of this was in the dead of a Colorado winter, where the weather outside was something like a scene from Hateful Eight. It was a great beer then, but there's nothing like a bottle of this in the summer. The lemongrass and coriander within lend it some delicious Thai-type flavors, and the dried organic orange slices it was brewed with brighten up the proceedings quite nicely.
Florida
Cigar City Florida Cracker
Belgian-style white, 5.5%
Tampa
Does a summer beer really matter when it's just… always kind of summer? Yes, when that beer is Cigar City's Florida Cracker, a statewide cause for celebration and a perfect hot-weather Belgian white perfect for counteracting the sweltering heat as you wait for storms to roll in. And perfect by the pool. And with dinner. Hell, this thing's just kind of perfect for anything. And luckily, since it's always summer, it's always available.
Georgia
Creature Comforts Tropicália
IPA, 6.5%
Athens
A favorite IPA of one of the most perfectly named GA-based beer writers (Ale Sharpton), its citrus-heavy notes make it a summer necessity. A close runner-up was the brewery's newish take on its Athena called Athena Paradiso, an extraordinarily pink, fruited Berliner Weisse full of tart cherry, raspberry, and cranberry flavors. Either way, if you spend time this season with a can of Creature Comforts in your hand, you're doing summer right.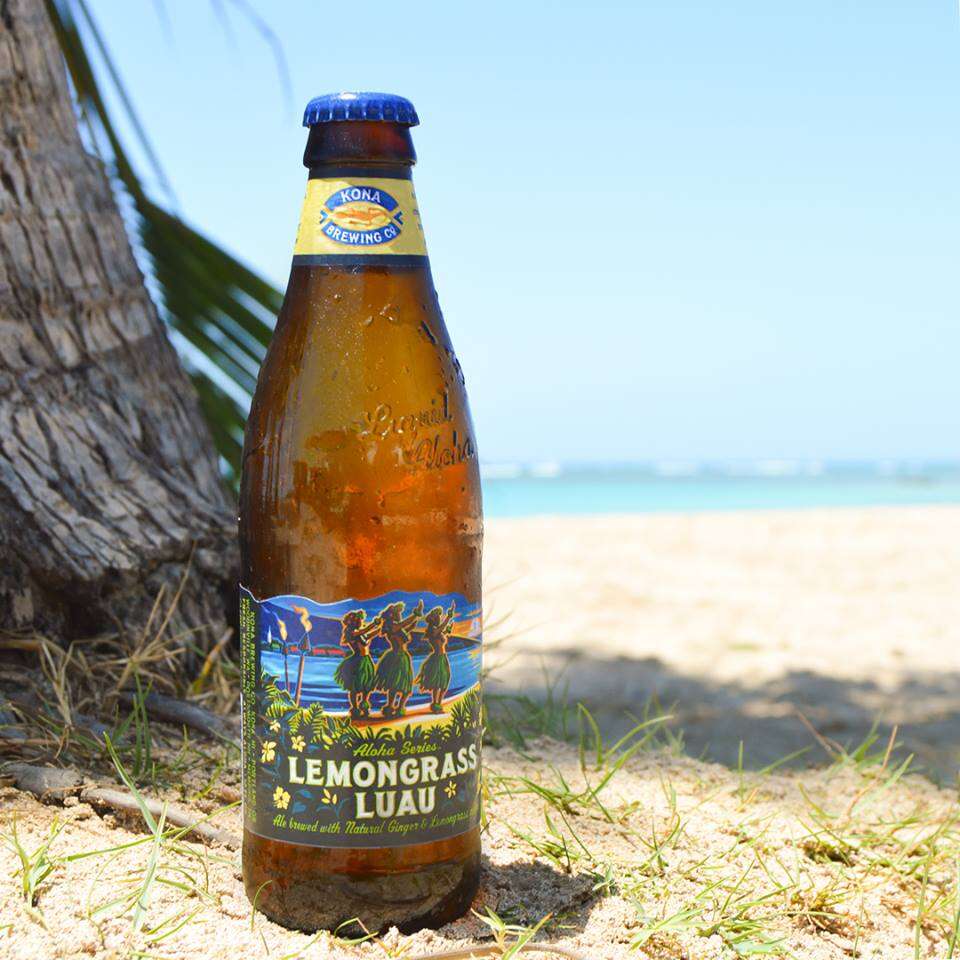 Hawaii
Kona Brewing Lemongrass Luau
Herb/spiced beer, 5%
Kailua-Kona
Lost Abbey collaborated with Maui on a lemongrass saison that bit the dust a couple years ago (though some lucky dogs still have their hands on some, if beer message boards are to be believed), and perhaps seeing a tropical-sized hole in the market, the good folks at Kona have begun bottling this lemongrass- and ginger-heavy brew that was until recently only available on tap. But if lemongrass and ginger are just too much for your delicate taste buds to handle, Maui's stalwart Bikini Blonde helles should tide you over for the summertime.
Idaho
Payette Blood Orange Rustler
IPA, 6.2%
Boise
Payette's the biggest damned brewery in Idaho, a place that takes both craft growlers and crunchable cans very seriously. Blood Orange Rustler is a fruity IPA that bridges the gap for a beer that tastes as great at a BBQ, in the back of a pickup, or in a canoe as it does at a fancy beer hall. And since size of brewery does matter when it comes to statewide availability, for drinkers of craft, the omnipresent nature of these cans makes it a lock for the beer of Idaho's summer.
Illinois
Half Acre Vallejo
IPA, 6.7%
Chicago
While it's no lightweight session, Half Acre's bright, floral 6.7% hop bomb manages to both pack a West Coast-level punch and drink as smooth and easy as a beer half its size. It's not as assertively carbonated as other summer seasonals can be, allowing each juicy, tropical layer to hit the palate in full force while a light, crackery malt carries it through to a surprisingly dry finish. Chicago beaches might not have much in terms of surf, but crack open one of these sky-blue tall boys and you'll be riding the hop wave in no time.
Indiana
Sun King Grapefruit Jungle (GFJ)
American IPA, 7.5%
Indianapolis
Sure, summer's generally considered a great time for keeping your head straight steadily and responsibly with 5%-ish ABV session beers, but you know what? It's also a time for rule-breaking, dammit. It's also time for citrus! And tall boys! So grab yourself 16oz of this pulls-no-punches hoppy grapefruit bomb, and whatever happens, happens.
Iowa
Toppling Goliath pseudoSue
American pale ale, 5.8%
Decorah
Sometimes it's best to just not mess around, because Midwest summers are short, so why would you waste time drinking anything but as many pseudoSues as you can get your hands on? It's a gorgeous showcase of Citra hops. It's sneakily light given its incredibly forward hop profile. It's named after a damned T. rex. So yeah, get your favorite Jeff Goldblum quotes ready and enjoy one of man's finest achievements.
Kansas
Tallgrass Half Pipe
Tart pale ale, 5%
Manhattan
The can itself recalls a magical time when Skate or Die was jammed in your NES, but it's what's inside that counts, a tart beer of intense complexity that bridges the gap between a sour and a pale in a way that might just make gose haters turn their noses slightly down and enter the promised land. It's also just really, really easy to drink, even if you have no clue what the fuck a McTwist is.
Kentucky
Against the Grain Give Way
IPA, 4.2%
Louisville
This ain't your average session IPA: it's one of the best available in cans, and it's a collaboration beer with Baltimore, MD's Stillwater Artisanal Ales, a brewery that makes some damn fine beer on its own. Things of note about this beer: it's hop-bursted, comes in a 16oz can, and features an image of two guys drinking beers with text above their heads about yachts. It looks like ATG and Stillwater's design teams took off for summer vacation, and they gave the job to an intern. Which is hilarious.
Louisiana
Abita Strawberry Harvest
Lager, 4.2%
Covington
Abita's Strawberry Harvest is like the beer version of summer love: it's strong and bountiful in the beginning, then dwindles throughout the season -- damn you, supply and demand -- only to resurface in the most unexpected places/bars. It's a lager flecked with strawberry flavor that dances in unison with the malt... man, we need to stop drinking this beer and reading YA romance novels. Point is, this is delicious, so get it while you can, because as the summer progresses, it becomes scarcer and scarcer. Until, like that cute boy in the cabin next door, it's gone. But hey, it's replaced by Blueberry Wheat, which is also very dreamy.
Maine
Allagash White
Witbier, 5.1%
Portland
Like a tall glass of lemonade on a sticky day, Allagash White is both incredibly refreshing and deeply fortifying. Allagash is one of Maine's most prolific and longest-running craft breweries and its citrusy, effervescent Belgian white leads the pack as one of their most popular core offerings. Whether it's pints and oysters at a breezy beach bar or grill-side bottles in the backyard, Allagash White is to summer what clambakes are to New England -- and they're even better together.
Maryland
Flying Dog Dead Rise Old Bay summer ale
Herb/spiced beer, 5.6%
Frederick
If there is a beer more Maryland than this, we haven't heard of it. OK, maybe Natty Boh. But this seasonal is made for the summer, a time when you buy a billion crabs, pour them out on newspapers laid haphazardly on a picnic table, and spend hours drinking and hammering meat out of blue crabs with your friends until the sun sets. At a certain point, all you can taste is Old Bay, so you might as well drink a beer that leaves "the slightest burn on your lips." After a few bottles, the burn gets more than slight, but you're happy and full and covered in mosquito bites, and isn't that what summer's all about?
Massachusetts
A GD 12oz beer for $7.75 at Fenway Park
IPA, 6%, probably
Boston
We could've gone with Clown Shoes' Clementine, or Trillium's Free Rise saison, or Jack's Abby's Leisure Time, all of which are delicious and worth seeking out, and definitely don't cost $7.75 for 12oz in the liquor store, but there can be no more summery beer in MA than enjoying the most expensive beer at Fenway while watching a front-running Sox team destroy the Yankees, a team which, if the T-shirts are to be believed, sucks.
Michigan
Bell's Oberon Ale
Wheat ale, 5.8%
Comstock
While we could be tempted to put Founders' wonderful Rubaeus… no. We weren't. Because Bell's Oberon is as essential to a Michigan summer as illegal fireworks, Superman ice cream, thunderstorms, coney dogs, pontoons, and black flies. Maybe even more, because Oberon helps make all of those things better. Yes, even black-fly bites.
Minnesota
Surly Hell
Munich helles lager, 4.5%
Brooklyn Center
Minnesota summers are generally quite heavenly, so it's only natural that you need a little Hell to keep everything in balance. All right, the devilish wordplay could go on for a while here, but that'd be doing a disservice to this clean, malty, perfect encapsulation of a German-style helles that has enough hop bite to placate even the typically lager-averse. You're gonna have a Hell of a good time. OK, that was it! Promise.
Mississippi
Southern Prohibition 2016 IPA
IPA, 5.4%
Hattiesburg
Since 2014, SoPro has canned an IPA yearly as part of its Cicada Series, beers which are more delicious than eating said insects, though if a food crisis hits, we'll probably all be eating cicadas for breakfast, lunch, and dinner whether we like it or not. In past years, the IPAs have been West Coast hop bombs at more than 7%, but this year it's scaled back to 5.4% and 60 IBUs, making the dry-hopped brew mostly sessionable and definitely worth drinking on those humid, hot Mississippi days.
Missouri
Schlafly Pilsner
Czech pilsner, 5%
St. Louis
You might be tempted to reach for the Grapefruit IPA from this Missouri mainstay, but do yourself a favor and appreciate the crisp simplicity of its Pilsner. Take a sip. Feel that bright, almost peppery crispness? Great. Now throw on the Cardinals game. How're they doing? Not so well, huh? Doesn't matter, you have more of that lovely Pilsner to drink. Can you still say "Schlafly" without messing it up? Yes? Then you need another.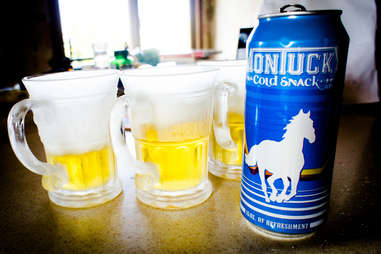 Montana
Montucky Cold Snack
Lager, 4%
Bozeman
Hey, look. Montana is a fantastic beer state. Probably the most underrated in the union. Many of the great breweries make a fantastic summer beer. Hell, Big Sky's Summer Honey is a fine example of a seasonal summer beer worthy of championing. But holy shit... Montucky came out of nowhere to offer up a Montana-based take on fizzy yellow beer. It's cheap. It's delightfully average. It's just right for camping trips, tubing, BBQs... largely because you don't mind if you spill it, but also because sometimes you need something light and fizzy and perfectly average. And if Montucky's gonna go ahead and donate 8% of its sales to charity, well, we say throw a couple more sixers into the cart. Maybe along with a 22oz of one of those better beers. They'll be about the same price.

Nebraska
Nebraska Cardinal Pale Ale
American pale ale, 6%
Papillion
It's summer in Nebraska, and the Cardinal (!) rule is you're going to be crushing can after can of this sneakily smooth pale ale that hits a perfect middle ground on the hoppy bitterness and an ABV that's low enough for you to knock back a few but juuuust high enough that your summer grin starts to creep a little wider.
Nevada
Joseph James Citra Rye
Pale ale, 5.4%
Henderson
Joseph James' Henderson-based neighbors over at CraftHaus have a fine canned saison called Evocation, but the GABF medal-winning Citra Rye is our pick for the beer of summer in the state where it's always summer. Its tropical fruit aromas should temporarily trick you into thinking you're not drinking this in the middle of a vast, mostly uninhabitable desert wasteland. The brewery suggests that you pair its 12oz can with chili cheese fries, which isn't the most summery of dishes, but after a few cans, you probably won't care whether your food is seasonally appropriate.
New Hampshire
White Birch Blueberry Berliner Weisse
Berliner Weisse, 5.5%
Hooksett
White Birch has made a serious name for itself with its ultra-yellow cans of Berliner Weisse, but since summertime is when blueberries truly come out to play, NH's beer of summer incorporates that tiny, antioxidant-packed fruit into a pleasantly blue can. Where does these guys get their ideas for color schemes?! The beer's fermented with blueberry puree, which would explain why it smells and tastes so much like blueberry, though not too much blueberry flavor that it turns you off to the idea of crushing a few cans.
New Jersey
Carton Boat Beer
Session ale, 4.2%
Atlantic Highlands
When pressed for a pick from Jersey, our resident cicerone Zach Mack was pretty matter of fact: "Carton boat beer, all the fucking way." And yeah, he's probably right… in fact, the last time we saw him was on a boat. On the water between NY and NJ. And there was Carton involved, a great session pale ale (not a session IPA, mind you) with a little citrus fruitiness and a nice little bite on the back of the palate. We recommend pairing it with Hall & Oates.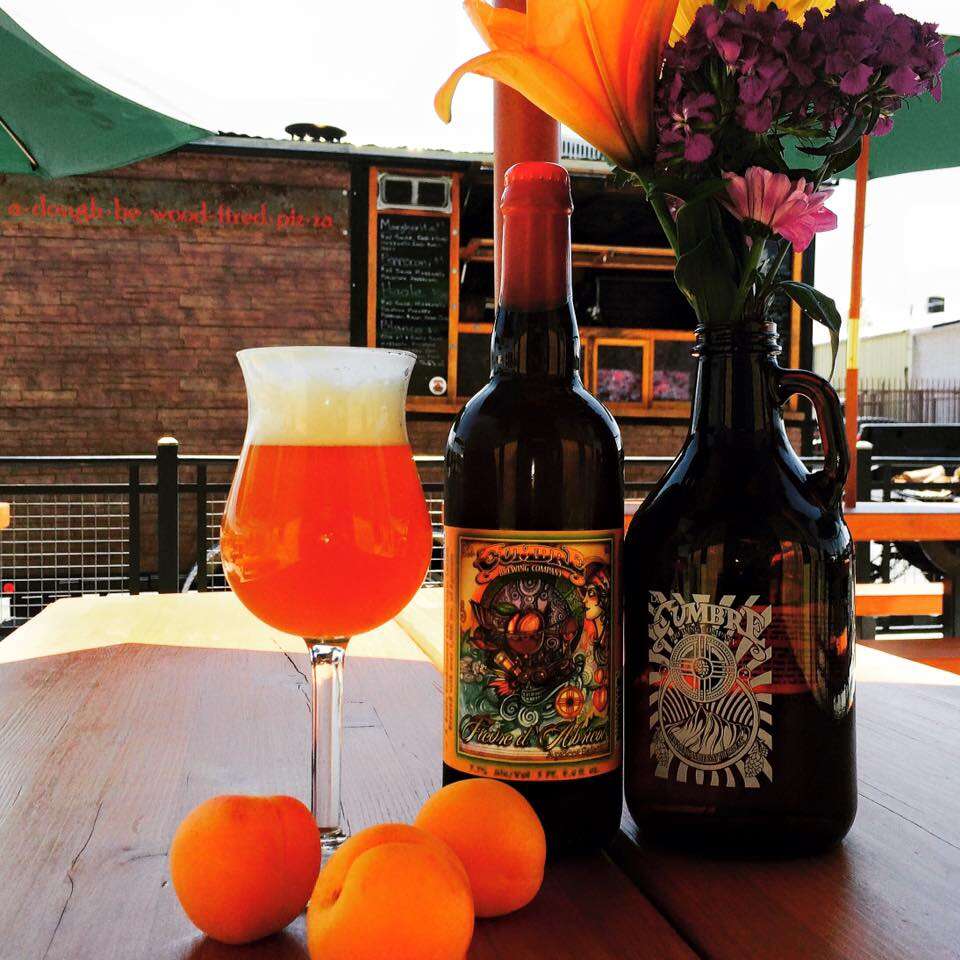 New Mexico
La Cumbre Fievre D'Abricot
Saison, 7.5%
Albuquerque
La Cumbre rightfully gets a lot of attention paid for beers like Elevated. And it should! Elevated is one of the best IPAs in the whole gosh dang country. But 100 IBUs sound like a chore when the temp goes up into the 90s, so don't ignore a gem like D'Abricot -- especially in the summertime, when apricots are in season. We don't know if adding 2,000lbs of apricots to a beer is a lot, but it sure as hell sounds like it. It pays off when it comes to the beer's strong aromas and notes.
New York
Peekskill Simple Sour
Sour, 4.5%
Peekskill
This is what you need to know about Peekskill Brewery's Simple Sour: it's an instant Meyer lemon explosion in your mouth, with a burst of tart citrus layered with nuanced funk up front; its body is silky-yet-substantial thanks to ample doses of corn and wheat; the finish is neat and clean, with a kiss of lingering dried grapefruit -- in with a bang and out with a whisper; and lastly, the New York Times named it the "perfect summer brew" back in 2014. It was right.
North Carolina
Fullsteam Summer Basil
Saison, 5.5%
Durham
There's no real obvious choice here, considering the likes of Ponysaurus and Triangle are in the ring. But when faced with the lack of obvious choice, you choose a beer that would never be classified as obvious... such is Fullsteam's Summer Basil, the brewery's spicy, pepper-infused take on the farmhouse that somehow tastes like somebody canned a Belgian pairing dinner. One of those ones you see pictures of on the Flemish countryside in the summer. This tastes like that kind of summer.
North Dakota
Fargo Wood Chipper
IPA, 6.7%
Fargo
We hate to make an easy pick. But North Dakota's best brewery also makes a mighty fine IPA that, at 6.7% and with infinite drinkability, might just be the finest beer in the state. The can helps. It tastes real good in the winter, with takeout from pancake's house. But once the summer hits, it's a thing of crisp, hoppy -- but not too hoppy... it's summer -- beauty.
Ohio
Great Lakes Lawn Seat
Kolsch, 4.8%
Cleveland
Mark our words: Ohio is the next big craft beer state. And Cleveland's ground zero. We were tempted to go with the newly potable stuff from the fantastic Market Garden, but come on… Great Lakes is Ohio's beer. And Lawn Seat is Ohio summer in a bottle, a sturdy kolsch that pairs as well with a Polish Boy or a plate of Cinci chili as it does with swallowed pride at an Indians game.
Oklahoma
Prairie Birra
Farmhouse ale, 4.5%
Tulsa
There was only one choice for which brewery would make the summer beer OK loves and cherishes most. Obviously that was always gonna be Prairie, as a good part of its lineup includes saisons that scream summer. The difficult choice was selecting which Prairie beer: you've got (deep breath) Standard, Prairie Ale, Prairie Somewhere, and the Brett beer Americana, which it just brought back in June. Birra's the pick because it's the most sessionable of those brews, with a 4.5% ABV and a feel that begs you to pair it with a backyard burger.
Oregon
Full Sail Session
Lager, 5.1%
Hood River
"But internet writer, there are a million summer beers in Oregon, and you should probably swallow glass for forgetting (insert any of Oregon's 4,901 breweries here)," you say. Look, we get it. And in a perfect world, Burnside's Lime Kolsch would be as prevalent as PBR. It's not. But Full Sail's session is, and while it's a year-round beer, it's Oregon's summer beer of choice. The handheld grenade bottles make up for being an ounce short of 12 by being excessively easy to hide in a lawn chair's cup holder. The rock-paper-scissors bottle caps come in very handy for mid-float doldrums. And, shit, if you don't like the lager, there are IPA, stout, and cream ale versions. Not that you need them. The lager's just fine. And if you find yourself at a BBQ without it, well, go next door to a better BBQ.
Pennsylvania
Victory Summer Love Ale
Golden ale, 5.2%
Downingtown
Like we even had a choice for PA! It's called Summer Love. Fun fact: other than this brew, exactly zero of the other beers of summer were commissioned by tourism boards! The Philly tourism board asked Victory to make a beer for it, and the brewery responded by creating a sessionable seasonal that features a baseball on the can/bottle, which reminds certain sad Phillies fans like myself that the team is gonna suck for a while before it starts dominating the NL like it's 2008 all over again. I mean, Velasquez looks like he could be a stud, and Tommy Joseph will be a top first baseman in a few years too, right? What was I saying about beer again?
Rhode Island
Narragansett Del's Shandy
Radler, 4.7%
Providence
I just had lunch with a friend of mine who grew up in Rhode Island, and since he's had a beer or two in his day, I asked him for recommendations for the state's beer of the summer. We were having lunch, so I was more focused on my chicken sandwich than anything he told me, but from what I can remember, he said the Shandy tasted like a perfect blend of your standard 'Gansett lager and Del's lemonade, which he assured me is "a thing" for Rhode Islanders. More importantly, the chicken sandwich had these house-roasted peppers on it that were fantastic. The Shandy's legit too, I later discovered.
South Carolina
Westbrook Gose
Gose, 4%
Mount Pleasant
Sour. Salty. Delicious. So sayeth the can, and the can sayeth the truth. This is, simply put, a damn fine gose of the classic variety, and that alone would make it a fantastic summer beer. But you're in South Carolina, so the real question is: does it pair well with BBQ? Yes. And it helps amp up that vinegar sauce as a secret ingredient, too. Trust us on this.
South Dakota
Crow Peak Canyon Cream Ale
Cream ale, 5%
Spearfish
South Dakota's best breweries makes a damn fine IPA that's also canned, but for some reason, this year-round cream ale gets better in the summer. Maybe it's because it gives us a flashback to that time we accidentally dripped a little bit of vanilla soft serve in our beer. Or maybe it's because the last time we got our hands on a can was on a hot summer day after a hike in its namesake canyon right before a hail storm. South Dakota's craft beer scene is growing, but sparse. Crow Peak is everywhere. Never enter the woods in the summer without it.
Tennessee
Yazoo Summer
Wheat ale, 5%
Nashville
As anyone who's spent a season sweating it out under the brutal Southern sun can attest, Tennessee summers are hot. I'm talking the kind of hot that melts the blacktop under your sneakers and sends hound dogs scurrying under front porches. I'd be hard-pressed to find a state more worthy of the thirst-quenching, soul-reviving powers of a truly great summer wheat beer -- which is exactly why Nashville's Yazoo Brewing Company brewed what it calls "the best summer beer possible." A light-bodied wheat backbone creates soft citrus flavors while ground coriander brings an herbal, floral bouquet to the table, subtle spice countered by the unparalleled drying effects of quality sea salt. Pick up a sixer, grab an inner tube, and spend a lazy afternoon floating down the Little River for maximum enjoyment.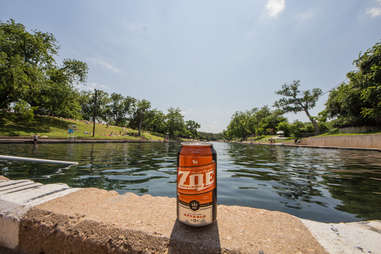 Texas
Hops & Grain The One They Call Zoe
Pale lager, 5.2%
Austin
You don't have to take our word that this dry-hopped German-style lager is perfect on a hot, sunny Austin summer's day after swimming at Barton Springs. Two locals with tons of beer expertise are huge fans: a brewer from the Austin beer makers at Draught House Pub and one of the founders of @BitchBeerBlog have previously sung its praises to us. On a hot TX day, you need to drink something crushable, but this doesn't sacrifice any of the hoppy goodness that you crave year-round. Oh, and don't worry. It works well alongside Lone Star and Shiner if you're looking to pair beer with beer. Which you should.
Utah
Uinta Skipping Stone
Summer lager, 4%
Salt Lake City
Is it a little weird that we constantly tease Utah about its 3.2% beer, then pick a 4-percenter from a brewery that's constantly been shattering that perception with amazing high-hooch potions? Maybe. But come on. It's summer. The lake's calling. And you can't do any better when it comes to an easy-drinking lager done right, especially when on a lake or amid the arches.
Vermont
Lawson's Sip of Sunshine
IPA, 8%
Warren
Sometimes, beer names are overly creative and twee. Sometimes they're dead honest, as is the case with this IPA from Lawson. It tastes like summer in a can, especially if you tend to think that summer tastes like tropical fruit soaked in booze and seasoned with bitter hop notes. At 8%, it's a bit of a doozy, which makes it a little dangerous due to the fact that, once the sun beats down, it can disappear into your belly pretty fast. But hey, when you're dealing with the best summer beer from a state whose beer cred is quickly surpassing its syrup, well, danger's not really an issue.
Virginia
Lickinghole Creek Magic Beaver
Belgian pale ale, 5.5%
Goochland
No, we did not select this beer solely because it has a hilarious name. I mean, yes, obviously the amazing name was part of our decision to name the sessionable, canned, Belgian-style beer with international flavor (as in, hops from NZ and the US) VA's beer of the summer. But it wasn't the entire reason! If you're too embarrassed to carry around a Lickinghole Creek Magic Beaver in public, perhaps you'll enjoy the refreshingly tart Devils Backbone Cran-Gose, a name which will probably get you a lot less side-eye poolside.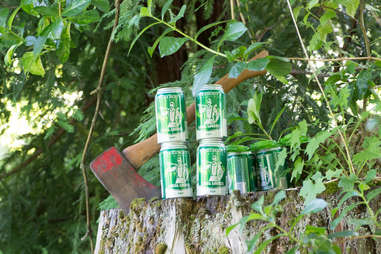 Washington
Everybody's Local Logger Lager
Lager, 4.8%
White Salmon
We were very, very tempted to go with Olympia or Rainier because, well, of course we were... despite the amazing breweries growing like moss around Washington, those are never not consumed in the summer. Then we realized that Everybody's made a lawnmower beer just as drinkable, but exponentially better. Sure, it won't get you any hipster cred, but let's be honest: sunshine and hipsters don't go well together. Sunshine and this perfect lager, however…
Washington, DC
3 Stars Citra & Lemon Peel Saison
Saison, 5.2%
Takoma Park
If we were going to allow summer beers brewed in the metro DC area, this would have been a lot tougher. As it is, there are only a few breweries in DC itself that actually bottle/can on the regular (we still love you, Bluejacket), and we couldn't resist the allure of the citrusy, tart... sy (??) pint that the brewery claims pairs with "everything … that makes summer great!" We think you're better off using the saison to make you feel better about the things that make summer horrible. Instead, raise a can of Citra & Lemon Peel Saison after you get sunburnt in places you forgot to apply sunscreen!
West Virginia
Mountain State Almost Heaven
Amber ale, 5.2%
Thomas
It's strange, because it feels like DC and WV have the same number of breweries that can or bottle as each other, though one is a tiny district and the other has twice the population. So kudos to Mountain State for not only canning its wares, but doing so with a Willamette-hopped amber ale right around 5% with caramel notes sure to please any West Virginian who just worked up a sweat mowing their lawn. Even if all they did was sit on a lawnmower and drive around.
Wisconsin
Central Waters Summarillo
American pale lager, 5.2%
Amherst
And not just because it's right there in the name, OK?! The folks at one of Wisconsin's most consistently excellent breweries release this lager each summer and it provides a seamless blend between the crisp, easy drinking-ness of a lager with a pleasant hop punch courtesy of the Amarillo hops that make up the second half of the name. It works beautifully on its own or with that bratwurst you damn well better be grilling.
Wyoming
Snake River Monarch
Pilsner, 5%
Jackson
For a state with so few people, choosing a best locally made summer beer is a huge pain... which is to say, Wyoming has some surprisingly great beer. Not a bad problem to have. We were tempted to go big with one of Melvin's mega-bombs, but the state's oldest brewery, Snake River, happens to have a gold-medal Pilsner that's just about the perfect American take on the Czech classic. And as far as "drink a cooler full of these cans while just kind of gazing into the glorious expanses of Wyoming and pondering the meaning of the universe under a crystal-clear sky" beers go, the Monarch beats SR's own session IPA, which would be the conventional choice. Nope. This Pilsner wins summer in a state that might be one of the best summer destinations in the US.
Sign up here for our daily Thrillist email, and get your fix of the best in food/drink/fun.
Executive Editor Matt Lynch and staff writer Meredith Heil contributed to this report.

Lee Breslouer is a senior writer for Thrillist, and has some Upslope in his fridge now. Follow him to summer beers: @LeeBreslouer.

Andy Kryza is a senior editor at Thrillist who is going to go ahead and start canning that Burnside Lime Kolsch at home. Follow him to mishaps and Neosporin: @apkryza.