These 11 Shandies and Radlers Are Essential Summer Drinking
Beer and lemonade are essential summer drinks. That's why shandies and radlers are the ultimate summer drinks. Here are the best ones.
Lemonade is great on a hot day. Beer is arguably even better! So like the thousands of other great food and beverage mashups throughout history, it was practically an inevitability that one day, the two would end up together.
As we wade into the warmer weather of the summer months, the relevance of drinking refreshing beverages reaches peak importance. Many will reach for a nice, cold juice on a hot day; many others will grab a beer when they start to sweat. But what if we told you there was a way to have it all?
Radlers and shandies are beer cocktails that have been around for at least a century, owing to two different points of origin. In Germany, legend has it that a popular innkeeper in the 20s began to run out of beer to quench the thirst of the hordes of bicyclists who had glommed on to the new craze of cycling. To extend his product, he cut his wares by creating 50/50 blend of lemonade and beer. The result was a drink that was low in alcohol and high in refreshment, and also a nod in the namesake: Radler literally translates from German as "cyclist."
So what about "shandy?" The British have yet to come up with a cutesy origin story for the name yet, but if you ask anyone from the UK, Australia, or New Zealand what one is, they'll at least be able to tell you that it's a 50/50 mixture of beer and lemon/lime soda, lemonade, ginger beer, or other juice. Talk about an open interpretation! The discrepancy between the two has created a weird nomenclature war that rages on over the internet with great furor (*so* 2019!), but in most cases, people are just happy to get a refreshing beverage in their hand when they ask for one.
Even though they're very easy to make at home, the best part about shandies and radlers (aside from sounding like a cop duo from the '70s) is that there are some really great ones conveniently available on your local beer merchants' shelves. We've done the dirty work and picked some of the most notable ones for you to check out.
4.2%
Boulder, Colorado
Say you're in charge of coming up with a refreshing new taproom addition to quench the thirst of Colorado's uber-active hordes during the warmer months. Where do you turn for inspiration? For Upslope's sales team, it was the Arnold Palmer, and the result was their Black Tea Shandy. Made using lemon juice, aromatic lemon zest, and organic black tea, it's safe to say they successfully interpreted the beverage. Both sessionable and refreshing, citrus brightens the palate before slightly tannic tea dries the palate after each sip, making it easy to spend the afternoon with. It's available in 19.2-ounce cans, too!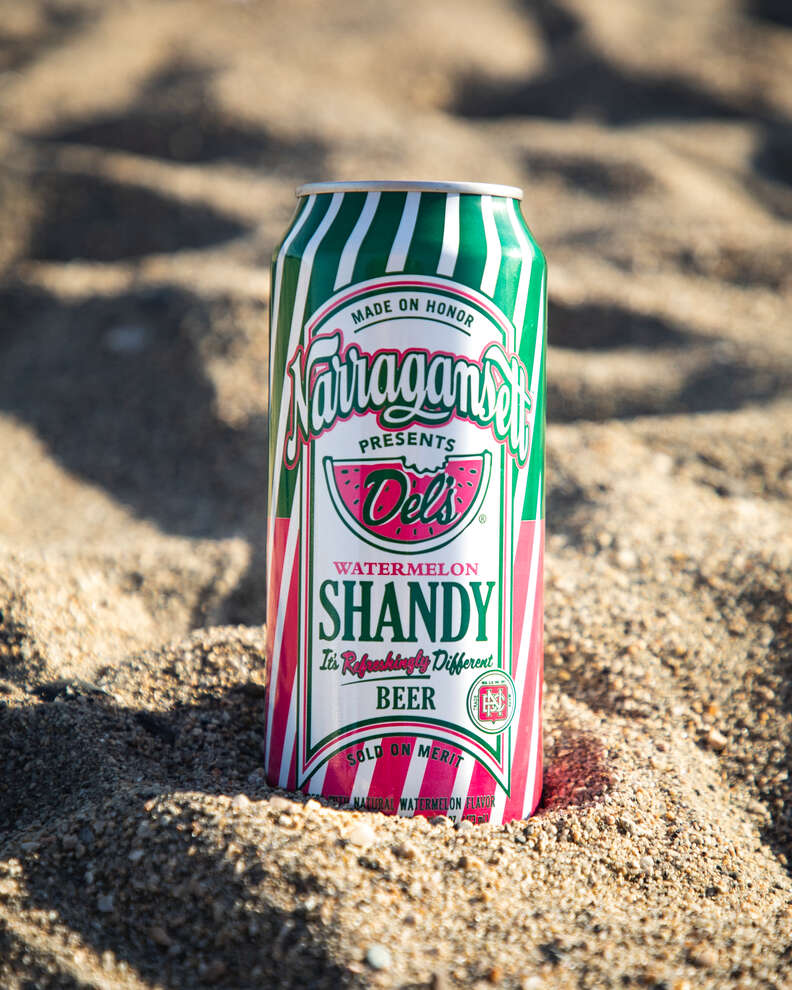 4.7%
Pawtucket, Rhode Island
New Englanders are nothing if not supportive of local brands (just ask Dunkin' Donuts). So when beloved hometown Narragansett got together with Rhode Island's iconic Del's frozen lemonade stand a few years back to release a summer lemon shandy, it immediately became the beach drink of choice from Bar Harbor to Block Island. This year, they've expanded on that success with the release of Watermelon shandy, which incorporates Del's second most popular flavor into 'Gansett's famous lager. The results are yet another refreshing twist on an old standby, that's as refreshing as finally switching on the AC on a 90 degree day in July. It's not half bad with a burger fresh off the grill, either.
2%
Salzburg, Austria
As is the case with many things beer related, Austrians have their radler game down pat. Arguably Austria's most well-known brewery abroad, Stiegl carries their know-how stateside with their lemon radler stateside, which joined their grapefruit version on the US market just two years ago. Tart and citrusy with only natural sugars present that create a perfect balance, it also clocks in at a mega sessionable 2% ABV, which explains why it's so popular with the active set over in the Alps. We also have it on good authority that it still tastes really good if you're not working out at all.
4.1% ABV
Kansas City, Missouri
Not to split hairs here, but for those purists out there, this offering would technically fall more under the shandy category rather than radler. Why? It's got ginger in it! Semantics aside, Boulevard's citrus/beer hybrid has long been celebrated as one of the best on the market, with bright, zesty lemon balanced by a zing of ginger that helps to balance out malty sweetness and dry out the palate between each sip. It's refreshing, almost ginger beer-like qualities make this a huge crowd pleaser and a must-have in your summer party cooler.
4.1% ABV
Longmont, Colorado
There's a wide world of wonderful fruits out there than can brighten our beers. Why stop just at citrus? Left Hand taken inspiration from one of the world's most underrated brunch drinks and managed to turn it into a delicious radler, where bright, juicy peach nectar washes over the palate on every sip. This is a refreshing change from anyone who may not be a huge fan of traditional radlers or shandies, and obviously makes for a great pairing with brunchy foods like eggs benedict, frittata, or bagels with lox.
4.3%
Bend, Oregon
In a magical bit of local collaboration, the folks at lauded OG brewery Deschutes teamed up with fellow Bend-based drink icons Humm Kombucha to create a tasty, kinda healthy take on the radler, spiking a crisp grapefruit radler with Cascade hops and malt to completely bust open the style. The only way for this thing to be more purely Oregonian is if it quit its job to open a food cart that also sold hand-knit dog sweaters. As long as they served this stuff, we'd be there every day.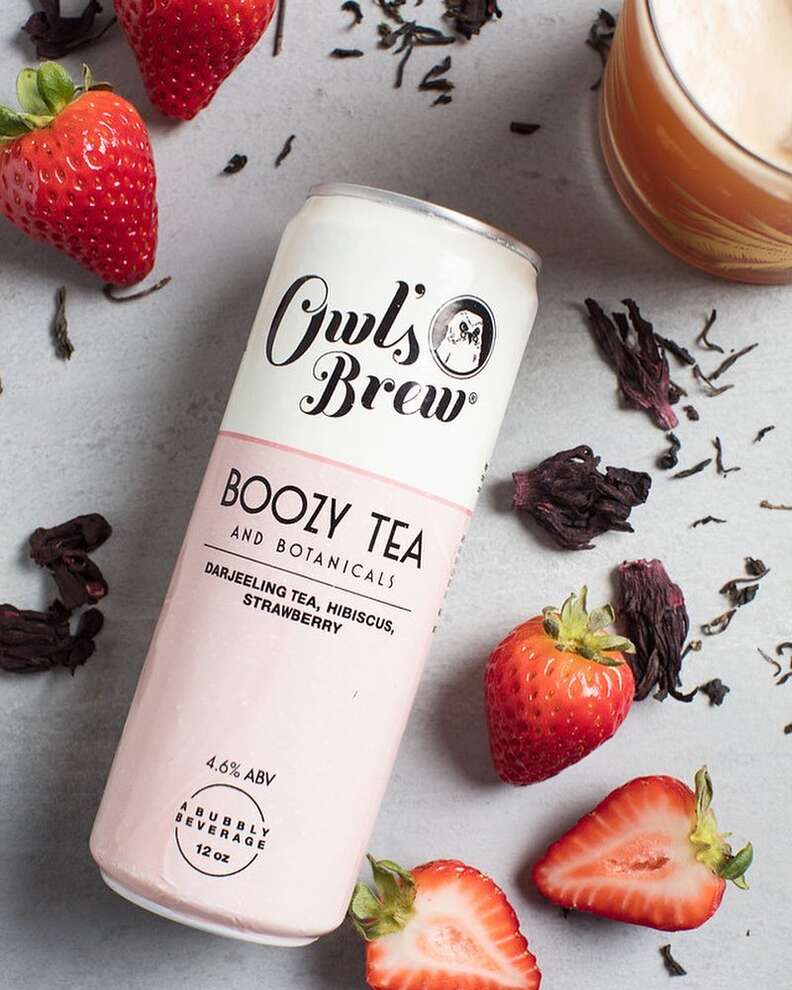 4.6% ABV
New York, NY
Owl's Brew may be the only producer on this list who actually dropped the word "radler" from their name as part of a 2019 rebranding, but who cares? The company has been pumping out reliably great tea-infused canned beer cocktails for over 6 years, and a recent influx of cash (plus hiring the former CEO of New Belgium Brewing) has brought new life to the craft-cocktail-friendly company. It may be in sleek, new packaging, but the stuff inside is just as good (if not better) than it ever was, including organic Darjeeling tea, strawberry, and hibiscus mixed about 60/40 with beer. The combination of fresh ingredients brings a bright breeziness that you won't find in many radlers you don't make at home for yourself. If you're having trouble picking between this or one of their three other flavors, their six-can variety packs can be a good way to go.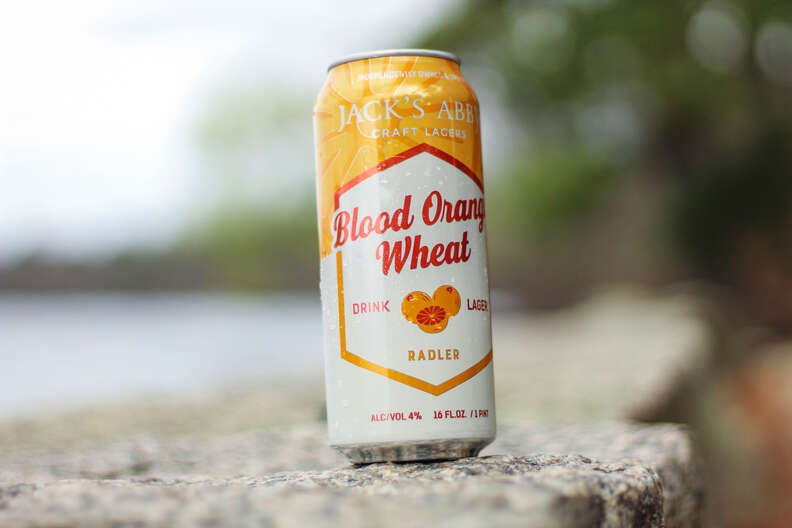 4% ABV
Framingham, Massachusetts
While it may be hard to see past the sea of easy-drinking cohorts that pump out of Jack's Abby, Blood Orange Wheat is a feat that deserves recognition. Don't let the description of "fruit-forward and juicy" trick you into thinking this is another New England-style IPA: This refreshing beer manages to combine the maltiness of the wheat beer base with while maintaining a the softness (and woefully underappreciated ingredient) of blood orange juice. The acidity here is also toned down enough to keep everything in balance, making it easy to drink them back to back.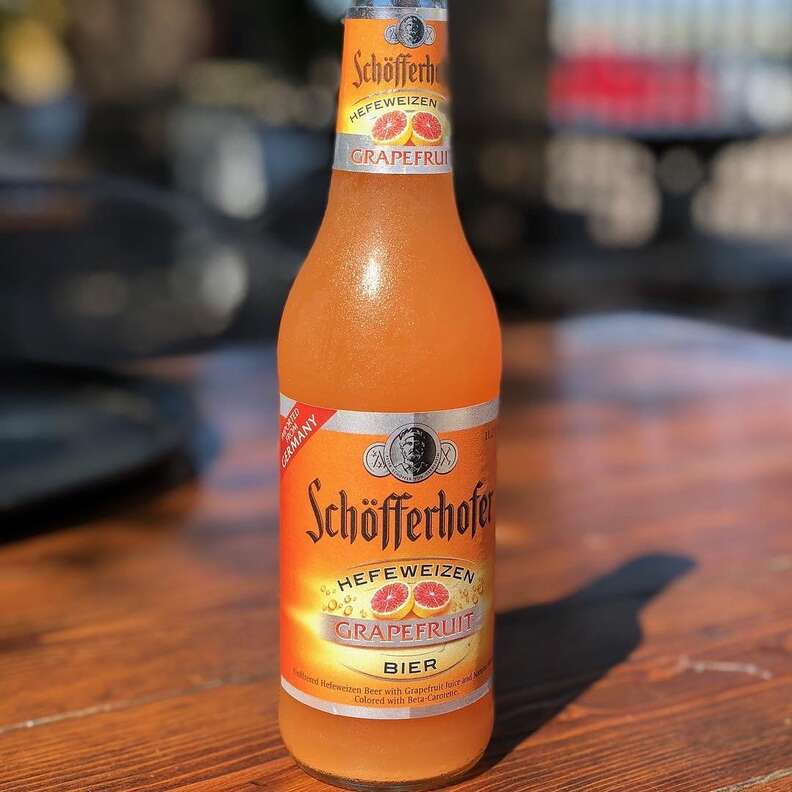 2.5% ABV
Frankfurt, Germany
When it comes to radlers and shandies, it's pretty common to find that Schöfferhofer is most people's first experience with the style. That's partly because you can find it practically anywhere German beers are being served outdoors, but also because it's so straightforward and refreshing. Pouring a glowing creamsicle-orange color in the glass, super effervescent bubbles and pithy, citrusy grapefruit flavors meld perfectly with the sturdy body of hefeweizen, creating a creamy mouthfeel and bright finish that has won over drinkers from Hawaii to Hamburg. Can't handle grapefruit? The pomegranate version is super drinkable, too!
4.2% ABV
Denver, Colorado
Once again proving the deep link between radlers as a style and the cycling community, Great Divide's version is an homage to the local cycling community and the philanthropic rides breweries have organized across Colorado. This can is aromatic and citrusy, made with grapefruit puree, more along the lines of "fresh fruit" than "Fresca" with a bright flavor profile and a light body that makes it super easy to drink whether you're biking or not.
2.6%
Portland, Oregon
Thus far, we've largely avoided beers with overt dad jokes in the name. But dammit, somebody had to do it, and at least that somebody filled their can with something delicious. Portland's bike-obsessed brewery has amassed a cult -- one with very well-defined calves -- around this refreshing take on the radler, which perfectly mates the hops and maltiness of Hopworks' already-killer organic lager with its lemon soda, creating a sweeter take on the fruit-forward tradition without losing sight of the fact that a good radler should still taste like beer, and not like a spiked glass of Country Time (not that we're against that...). And if this is too sweet, they've now got a grapefruit version that adds a little extra pucker. We'll go ahead and ignore that they totally whiffed by not calling it Catherine the Grapefruit.
Sign up here for our daily Thrillist email, get Eatmail for more food coverage, and subscribe here for our YouTube channel to get your fix of the best in food/drink/fun.