Thanksgiving: a time for giving thanks amongst family and friends, gorging yourself on stuffing and pumpkin pie, and drinking delicious wine. And let us guess: that wine being poured at your table is Beaujolais Nouveau.
The first harvest wine from France's Beaujolais region is an ever-popular guest at Thanksgiving gatherings. Made with Gamay grapes, Beaujolais Nouveau is a young wine that's on shelves six-to-eight weeks after harvest, and is the most sought-after vin de primeur (a French wine that's allowed, under AOC regulations, to be sold the same year it was harvested). It's light-bodied, juicy, and so synonymous with the holiday, that its namesake release date (the third Thursday of November) is a recognized holiday in and of itself.
But picture a Thanksgiving food spread -- it's vast and eclectic with different flavors coming from all directions. So why do we pigeon-hole ourselves by serving just one type of wine with the meal?
"There are more people than just you at a Thanksgiving table," says Doug Bell, Whole Foods Market Senior Global Coordinator of Beverage. "You're feeding and entertaining a big group, which makes it the perfect holiday for opening up a range of wines. It's fun to taste different things and serve wines your guests likely haven't tried with a traditional Thanksgiving meal."
What are the general rules for wine-pairing at Thanksgiving? Rule number one: there are no rules. "Thanksgiving dinner isn't just about the turkey," says Devon Broglie, Whole Foods Market Master Sommelier. "There are so many flavors on the table, meaning there are loads of pairing options. Wines should complement not only the food, but the familial, celebratory feeling of togetherness."
So we're certainly not saying you must skip pouring Beaujolais Nouveau this November; there's a reason it's so well-liked (it's delicious). But open your mind to opening untried bottles as well, and starting a new tradition amongst traditions! Here, we've rounded up an array of wines -- from reds, to whites, rosés, and bubblies -- that complement the autumn harvest feast just as wonderfully.
Recommended Video
'Last Week Tonight' Writer Josh Gondelman Takes Shots, Talks About Working For John Oliver
When branching out in the red department, keep in mind why Beaujolais Nouveau pairs infamously well with the traditional faire: it's light, juicy, and palette-cleansing without competing with the meal. Light- or medium-bodied reds are the way to go. Pinot Noir is a great alternative, as are earthy, herbally reds with lower tannins, because they're not overpowering; consider choosing an American-made one as a hat-tip to the
Pilgrims hitting U.S. soil back in 1620
. "Steer clear of bigger reds like Cabernet Sauvignon, Syrah, and Zinfandel, which will be too heavy with all that food," explains Bell.
90+ Cellars Lot 75 Pinot Noir ($18.99): Pinot Noir is an ideal companion to Thanksgiving dinner. Its earthy undertones play well with the flavors of turkey, cranberry, and stuffing, while highlighting heavier cream-based dishes like mashed potatoes and casseroles. This wine from Sonoma's Russian River Valley showcases black cherry aromas and expressive, bold flavors without feeling hefty on the palate.
G.D. Vajra Barbera d'Alba ($18.99): A red grape that originates from the Piedmont region of Italy, Barbera is known for yielding deep red, medium-bodied wines with slightly higher acid and lower tannins. This specific bottle is red-berry-juicy with herbal character and a velvety finish, so it pairs nicely with all flavors that encompass Thanksgiving. Its rich aroma is balanced by fresh flavor, making for a complex, edgier counterpart to tradition.
Meiomi Pinot Noir ($22.99): The California coast experiences a mixed bag of weather conditions on top of its diverse terrain -- and that's what makes their Pinot Noir so complex and unique. Meomi features grapes from Monterey, Santa Barbara, and Sonoma, which unite to create a structured wine with depth, supple tannins, and well-balanced acidity. You'll taste boysenberry, juicy berries, mocha, and a touch of toastiness from the six months it spent aging in French oak.
"There's really no wrong answer for white wine pairing at Thanksgiving," says Broglie. "With all the flavors in the meal, it's bound to pair with something on the table." Try a white that's crisp and clean with a slightly fuller body, or a lightly oaked and buttery Chardonnay. Dying to pop a white with a profile falling somewhere in the middle? Go 'head and serve as a cocktail lead to dinner wine.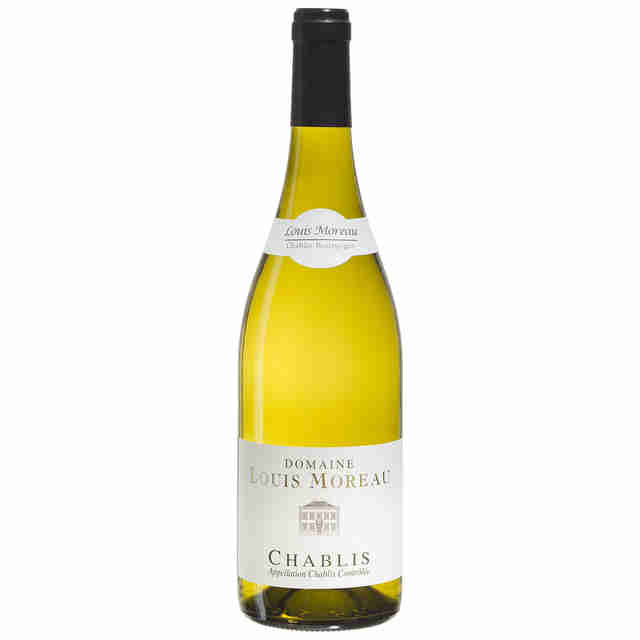 Louis Moreau Chablis 2016 ($30): Chablis is known and loved for its fresh minerality, flintiness, and bright acidity, which come from the limestone and fossil fragments in the region's Kimmeridgian soil. Thus, the wine is most often partnered with oysters and lighter faire -- but for the same reasons, these traits make Chablis a really nice counter to the heavy, starchy foods served on Thanksgiving. The 2016 vintage of Louis Moreau Chablis has a fuller body that's even better equipped to stand up to turkey, mashed potatoes, and assorted veggies.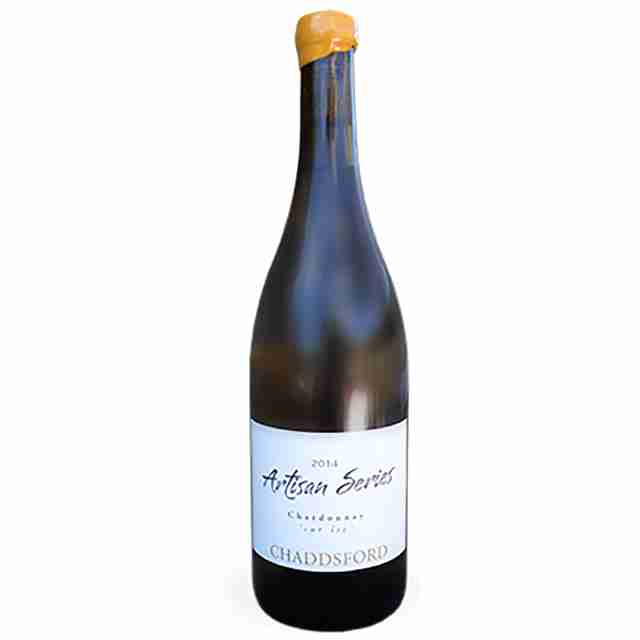 Chaddsford Artisan Series 'sur lie' Chardonnay 2014 ($22): Aged on its lees for 15 months in new oak barrels, this Pennsylvania Chardonnay built up a complex, creamy texture and buttery flavor that coats your whole mouth. Notes of vanilla from the oak mingle with clover honey and fresh apples, giving it a crisp, minerally finish that's not unlike Chablis. It's an elegant wine that bodes well alongside dressings, gravies, and all of those Thanksgiving flavors.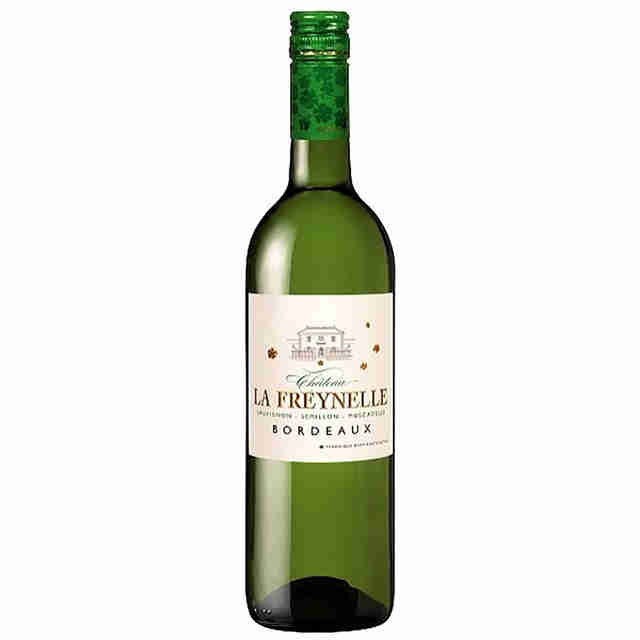 Chateau La Freynelle Blanc 2016 ($13): This white Bordeaux is a harmonious combo of Sauvignon Blanc, Semillon, and Muscadelle, and is here to prove that white wine is far from boring. From the first dry-yet-juicy sip, your mouth will fill with fruity flavors and a smooth, buttery finish that will help mellow out the meal's incredibly bold flavors. On the nose, you'll get intense aromatics of pear and apple. So basically, if you're not drinking this with your pumpkin soup appetizer, what are you even doing with your life?
Throw away that preconceived notion that rosé is only a summertime sip --
rosé is a wine to be enjoyed year-round
. There are so many different styles out there beyond the light and glugable poolside pinks -- from paunchy rosatos to zesty rosés from the Southern Hemisphere, all of which are food-friendly and versatile. For Thanksgiving, be sure to "look for a fruitier rosé isn't bone dry," says Bell.
Basilium Terre dei Portali Rosato 2017 ($17.99): This prized pink hails from the Basilicata region of Italy, located in the "instep" of the boot; there, cool days and nights ripen the Aglianico grapes to utter perfection. The result is a dry, fuller bodied rosé with a deep pink hue, so get excited for a complex burst of flavors that include vivacious red berries, licorice, and a bit of earthiness. This rosé is the best friend of your shrimp appetizer, first-course salad topped with manchego cheese, as well as your turkey main.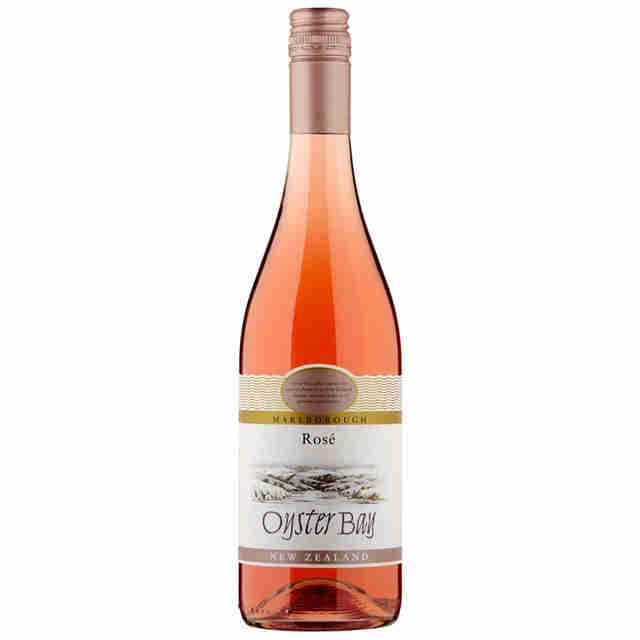 Oyster Bay Rosé ($13): Located in the Southern Hemisphere, New Zealand has their harvest in the fall, releasing new vintages in the spring. This cool-climate wine is the Ariana Grande of rosé: its young and refreshing, thanks to stainless steel fermentation and the little time it spent in the bottle (only 18-to-20 weeks), while 100% Pinot Noir grapes deliver that lively berry and zesty citrus profile that turkey pleads to be paired with. The wine has a delicate texture and just the right acidity to cut through the heavy stuff like gravy and oyster dressing; it will also taste great with fruit-based desserts.
La Chapelle Gordonne Rosé 2017 ($23.99): France's Provence region is well-known for their light, dry rosés -- characteristics that don't typically vie with a big Thanksgiving meal. But this no-too-dry rosé made with Grenache, Syrah, and Cinsault grapes is a regional exception. The wine's palate is ample yet refined -- it's mineral-driven, fruit-forward with refreshing berry notes, and subtly sweet to keep things interesting. Here's a rosé that will team up nicely with your pumpkin-shrimp bruschetta appetizer, light meat turkey, and green bean casserole.
First off, Thanksgiving is a holiday with so many things to toast to -- from the appetizers, to the meal, and dessert -- so why not go all out and pop a good Champagne to celebrate in style? If that's not in your budget, choose a different kind of bubbly (
not all sparkling wines are Champagne
) that's crisp, clean, and dry; a bottle with a bright fruit profile and higher acidity is the way to go. Or, hell, take a page from the book of our exploratory Mayflower descendents and totally expand your palate. "There are lots of exciting sparkling wines being produced that are interesting and drinkable," says Broglie. "It's a great time to try something new."
Champagne Pommery Blanc De Blancs Champagne ($67): This fine cuvée begs to be opened immediately -- but if you can hold off and save it for turkey day, you should. In true Champagne form, the wine is made with 100% Chardonnay grapes that express themselves with sophisticated freshness. The first sip tastes like biting into a fresh green apple, finishing subtly with yellow grapefruit. Serve as an impressive aperitif when guests arrive, or as a memorable closer paired with the cranberry apple crisp dessert.
Hattingley Valley English Sparkling Rosé 2014 ($47.22): So, English sparkling wine is a thing, and it's downright exquisite. 2014 was a near-perfect growing year for England, where Pinot Noir and Pinot Meunier were harvested into this elegant light pink rosé bubbly. Grapes were subtly fermented first in white Burgundy barrels before aging on the lees in bottles for a toasty flavor. Pop the cork, and you'll be greeted with a burst of bright red fruit and crisp, cool-climate acidity. The wine is captivating and very sippable, making for the perfect aperitif and accompaniment to freshly baked popovers.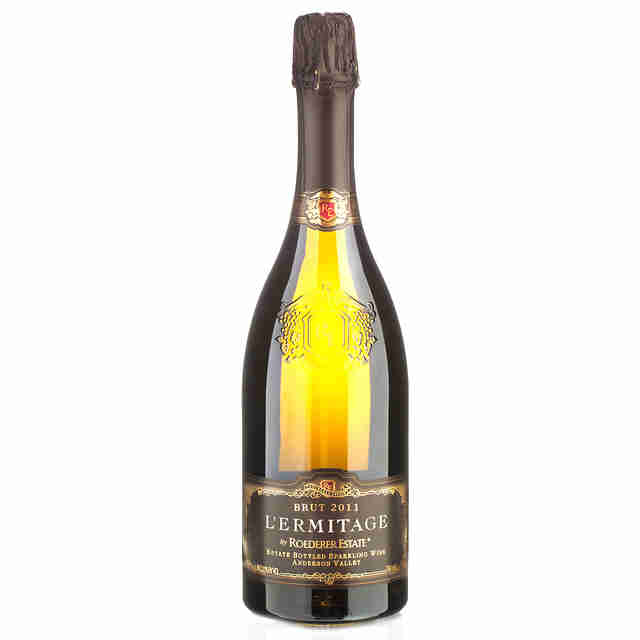 Roederer Estate L'Ermitage ($47.99): This all-American sparkling from California's Anderson Valley is made in the traditional Champagne method, yielding an elegant wine without the hefty price tag. Chardonnay and Pinot Noir grapes are aged with finesse to create a yeasty, complex flavor that tastes like Thanksgiving. With notes of green apple and baking spices throughout, this is a bubbly that can truly be paired with everything: appetizers, traditional mains, apple pie dessert… and leftovers.
Sign up here for our daily Thrillist email and subscribe here for our YouTube channel to get your fix of the best in food/drink/fun.