Why You Need to Care About Brazil's Craft Beer Scene
Rio 2016! It's a showcase for the triumph of the human spirit, opportunity for the world's top athletes to have all the sex, and a possible looming health disaster of epic proportions. High jump over here for all of Thrillist's coverage of the games, and the games beyond the games.
Everyone's familiar with German beer. Most people know about Belgian beer. Some of y'all probably have a handle on the UK's brewing situation, and are vaguely aware of something going on in the US involving "craft."
What you probably don't know, unless you're actually in Brazil right now ('sup Simone), is that the South American country's entering the brewing game like Neymar on a breakaway.
To get the full rundown on the country's craft boom, we talked with Brazil-born, NY-raised Sofia Barbaresco, who moved back to her homeland in 2009 and, frustrated with her adopted country's lack of great beer, immediately began homebrewing. In true pioneer fashion, she then founded Brasilia's first homebrew club, enrolled in a year-long brewing science program at Latin America's only brewing school, and later moved back to NYC to begin her career as a bona fide beer professional (she currently works as GM at upstate NY's forthcoming Industrial Arts Brewing).
Here's what Barbaresco had to say about the emerging -- and potentially enormous -- craft beer scene currently sweeping South America and hopefully, soon, heading north.
The scene may be small, but it's strong
"There are no exact numbers on how many microbreweries there are in the country," says Barbaresco. "It's somewhere around 300, but there isn't really anything set up to keep track of numbers like that. People estimate that it is between 0.5 and 2% of the beer market."
In a nation known for light lager domination (Bohemia, Brahma, Skol), even .5% is a very significant stake, let alone 2%. This relative exclusivity, though, does have its benefits: "It caused craft beer to become somewhat elite, almost comparable to wine, and a lot of people began training to become beer sommeliers," Barbaresco says. "In fact, Brazilians now do quite well in international beer sommelier competitions."
There's a strong German influence
Little-known fact: much like America's early brewing industry, Brazil's beer scene is heavily influenced by a century's worth of German immigration. We're talking marzens, Pilsners, hefeweizens, bocks -- all those ye olde malt-forward European styles that still slay the big markets.
"The first microbreweries in Brazil were influenced by German beer because there is a big German population in the south," Barbaresco explains. "There are even some small communities that only speak German."
German standards were the thing to brew up through the '90s, but it wasn't long before an adventurous Brazilians started venturing out and experimenting with more modern styles, a move that turned many Brazilians into hopheads.
"Eventually people started traveling to America and seeing what people were doing here," Barbaresco continues. "That really inspired and influenced a newer generation of brewers."
Big Beer, as in the US, is getting involved in craft
Since Brazil is home to a huge number of AB InBev (i.e., Budweiser) executives and investors, local craft breweries are faced with rising up in the shadow of macro's enormous presence. That means that, as in the US, more and more successful microbreweries are being bought out by conglomerates.
"The scene is still a lot more nascent down there than in the US, but AB InBev is already buying up microbreweries all over Brazil," explains Barbaresco. "It's definitely going to have long-term effects on how things develop down there, and everyone has their own theory about how that might go."
Local ingredients make for wholly unique flavors
One of the coolest things about Brazilian beer is the use of unconventional, indigenous ingredients like taperebá (kind of like a Brazilian passion fruit), bacuri (another tart fruit), coffee beans, cassava, and Brazil nuts, as well as aging beer in locally harvested wood.
"Access to ingredients is more complicated as everything has to be imported," says Barbaresco. "Brazilian brewers began using local fruit as a way to get interesting flavors and aromas, since hops could sit for months in customs. And now they're also exploring barrel aging beers in Cachaça barrels."
American craft brewers have also taken notice
"There are a lot of similarities between the American market 10 years ago and Brazil's current market," Barbaresco notes. "Brazilian brewers are very attuned to what's going on in the beer world right now and they're developing at a much faster pace. American brewers like Sam Adams' Jim Koch, Brooklyn Brewery's Garrett Oliver, and Evil Twin's Jeppe Jarnit-Bjergso have gone down there to do collaboration beers, and that's helped catalyze some developments."
Definitely keep your eyes peeled for Brazilian-American collab brews from Tupiniquim and Evil Twin, Tupiniquim and Stillwater, Invicta and Sixpoint, and Walls and Brooklyn Brewery.
The next big thing? Gypsy brewing.
Bottom line: starting a brewery is a pricy endeavor no matter where you call home. In the States, tons of small brewers are breaking into the biz as gypsy brewers, meaning they brew and package their own beer using an established brewery's equipment to avoid throwing down half a million dollars for gear. The same thing is happening Brazil.
"Brewing in Brazil is still very expensive, which has somewhat inhibited growth," Barbaresco explains. "Gypsy brewing is exploding as there is a much lower barrier to entry. Since these brands can focus more on art and marketing, they are creating some pretty cool labels, throwing events, and drawing attention to craft beer in general."
The breweries to watch
Enough with the chitchat, let's get to the drinking. Though most of these brands have yet to enter the US market solo, travelers to Brazil should be on the lookout for these tasty, Barbaresco-approved up-and-comers that -- fingers crossed -- could make their way to our fridges sooner than later.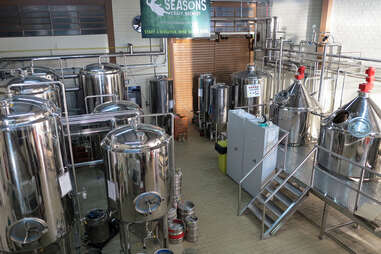 Cervejaria Seasons
"Leonardo Sewald is making bomb IPAs in Porto Alegre in the south of Brazil. Seasons was one of the first of this new wave of breweries, and the brewery has all-around good vibes and people who seem truly happy to be doing what they are doing," says Barbaresco. "He captures that spirit of a passionate and dedicated brewer who wants to make amazing, consistent beer."
Cervejaria Colorado
"They were the first craft brewery to secure widespread distribution in a big, messy country, and they committed to using Brazilian ingredients in each of their beers, which set the stage for today's industry," says Barbaresco, adding that Colorado was one of the craft breweries recently purchased by AB InBev. "They're in the process of building a new brewery and the founder, Marcelo Carneiro, has helped the local community of brewers immensely. They all speak fondly of him."
Cervejaria Morada
"Andre Junqueira is at the helm of this gypsy brewery based in Curitiba, and their focus is pushing style limits and creating partnerships with local producers," Barbaresco explains. "Their bottles are beautifully designed, and they collaborate frequently with Brian Strumke from Stillwater, including a beer inspired by [the drug] ayahuasca. Always at the edge of innovation, Morada just recently released Brazil's first cider."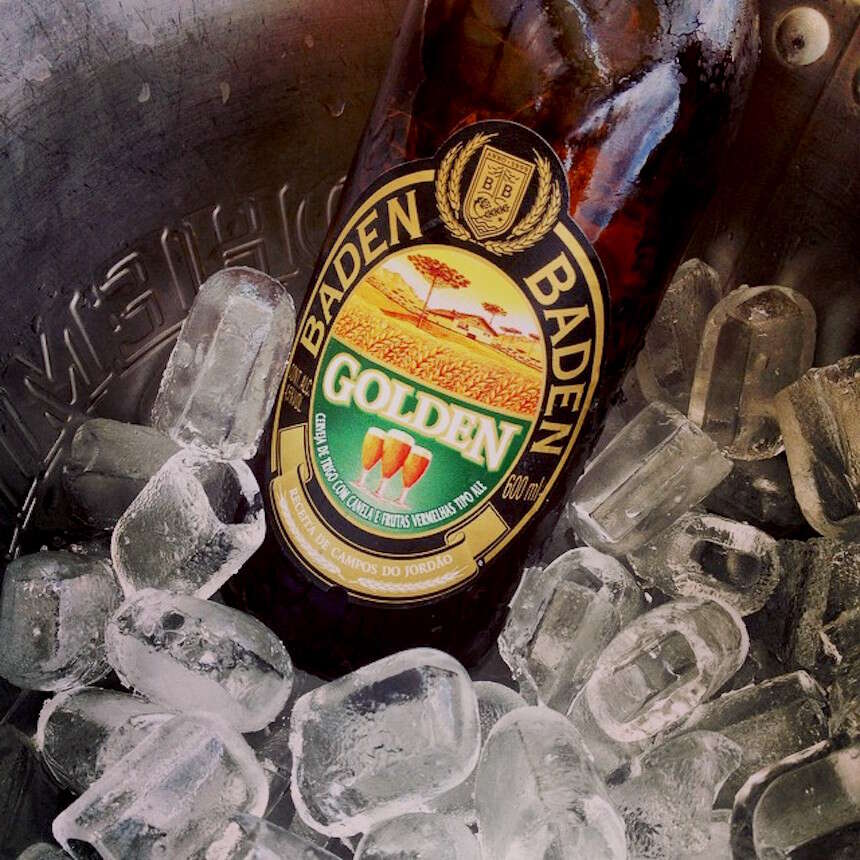 Cervejaria Baden Baden
"Baden Baden was another brewery on the same level as Colorado -- they were able to reach consumers at an unprecedented level and were available in supermarkets all over the country," Barbaresco says. "It was one of the first microbrewery acquisitions in Brazil by the brand Schincariol, and is now owned by the Japanese brand Kirin. They win a lot of international prizes and were instrumental in associating craft beer with fine dining as many of the restaurants in Brazil serve Baden Baden as their craft beer option."
2Cabeças
"2Cabeças, which means two heads, was one of the first gypsy breweries in Brazil and as well as one of the first to make a fruit IPA," says Barbaresco. "One of the owners, Maíra Kimura, is one of the very, very few female brewery owners in Brazil. Another fun fact is that a lot of the women in beer in Brazil happen to be Japanese, so much so that they banded together to made a brand called 'Japas' (a somewhat slang term for Japanese girls) and Maíra is part of that brand."
Cervejaria Way
"This brewery in Curitiba is masterful at exploring Brazil's exotic fruits and incorporating them into well-executed base beers," Barbaresco says. "They were one of the first to start aging their beer in Brazilian barrels and they just recently started exporting to the US." A word to the wise: sniff this puppy out, and hoard it if you find it.
Sign up here for our daily Thrillist email, and get your fix of the best in food/drink/fun.
Meredith Heil is a staff writer for Thrillist. Return of the Jedi from Rio De Janeiro on the red eye, yet she still feels the need to be fly. Go for the gold, follow @mereditto.