Before we step into the season of peppermint, gingerbread, and pine needle-flavored beers, let's take a moment to reflect back on all the wonderful things the brew world gave us during November. Whether it's clever Lebowski beers or raised pinky-fancy Sam Adams offerings, gather 'round the table and join us in thanking some very important people for these gifts...
Recommended Video
The Guinness Brewery Is on Airbnb So You Can Have a Big-Kid 'Willy Wonka' Experience
In case you Gentiles hadn't heard, Chanukah is beginning on Thanksgiving this year for the first time since 1888. To mark the occasion, the makers of He'Brew are asking you to create your finest menorah out of their holiday craft pack. Submit it on Facebook and you could win all sorts of "chosen" prizes.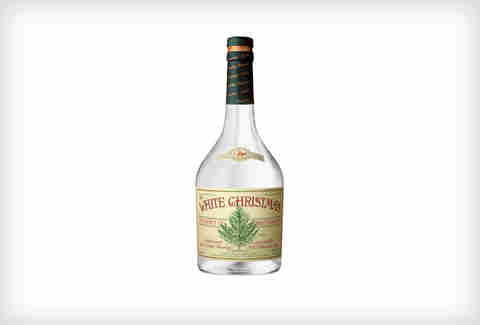 Anchor Distilling and Anchor Brewing joined forces to create White Christmas: The Spirit of Christmas Past, a white liquor distilled from leftover 2012 Anchor Christmas Ale. Production is super limited, which means distribution is restricted to California, so go be smug about it, you surfing hippies with amazing hair.
Shut the f**k up, Donny, and drink this amazing Lebowski-inspired white Russian imperial milk stout by Pipeworks Brewery instead. It's called Hey, Careful Man, There's a Beverage Here, and it will ensure even those with the necessary means for the necessary means for a higher education seem like they didn't actually have one.
Sam Adams did its yearly release of Utopias, a 28% ABV beer retailing at $199. It also comes in this sleek bottle, complete with metal hinges which reveal a secret portrait inside. Is it Andrew Jackson? Thomas Edison? Naked Mark Hamill??? Guess you'll have to click to find out.
Because they want to see you suffer (and secretly love Russian literature), Stone Brewing Co. unleashed two new beers named Crime and Punishment, which boast some of the most scorching peppers on Earth. They're both bourbon barrel-aged, and use everything from jalapeños to Moruga Scorpion peppers. Here's a bunch of unsuspecting people trying them because the Stone people clearly thrive on pain.
Wanna make your beer do this? Then test out the Sonic Foamer, a device which claims to improve the taste by boosting up bubbles and creating a fuller, frothier head. Don't forget the batteries.
Brewmaster and all-around baller Alfred Lee is attempting to set the Guinness World Record for the most microbrews on tap created by a single person. Right now, his Power Club Restaurant and Brewery serves 110 through his patent-pending TapZilla. His odds of clinching the title are pretty good, seeing as no one's even attempted it before.
Churches have apparently ditched their hotel Bibles and subway pamphlets for a more unconventional recruiting material: beer. Some are just hosting monthly "Beer & Hymns" events, but others are straight-up serving communion in brewpubs. Why wasn't confirmation camp this cool?!
And finally, an important update: beer is more effective than psychotherapy, according to this totally legit German health official. Pay no attention to the massive public flaming that ensued.