The coffee mug bong has finally been brought to life
With apologies to the merman and the ballerina dentata, the most memorable mutant from Cabin in the Woods is definitely Marty's coffee mug bong. You'd think stoners would've went to work recreating this thing the second the movie ended, but they got distracted by some Pop-Tarts, and then some Funyuns, and kinda forgot about it. Until now. IronMan Design LLC has apparently designed an identical mug bong that's just one patent approval away from your living room.
Literally named the "Coffee Mug Water Pipe", this gadget looks like any normal 20oz travel mug at first glance. But if you unsnap the bottom, you can expand the thing to a full-on bong, with the removable handle serving as a mouthpiece. Once their patent gets the green light, IronMan Design plans to sells these puppies to any customers 18 and over. While we can't offer any personal testimonials, they've already got at least one winning endorsement: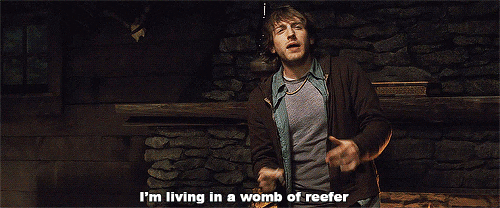 Kristin Hunt is a Food/Drink staff writer for Thrillist. If you don't like
Cabin in the Woods
, she doesn't care to know you. Follow her to Joss Whedon love at @kristin_hunt.