When the World Cup rolls around every four years, your lack of futbol knowledge has never stopped you from pulling out that jersey you bought on the street in Europe during your semester abroad. While you may not know what a bicycle kick is, this year, you can at least be knowledgeable about something else close to the host country's heart: cachaca. You probably know the booze from the Caipirinha, which is both Brazil's national cocktail and the drink you order when you're feeling adventurous on Taco Tuesday. It's a rum distilled from Brazilian sugarcane, and they make over a billion liters a year, only exporting one percent. (Step up your ordering game, America!) 
So, we got Mike Ryan from Sable Bar and Kitchen, Brian Means from Dirty Habit, and Brandon Lockman from Red Star Tavern to pick their World Cup winner and share the cachaca cocktails they'll be pouring for the tourney. Make one for Kevin, your one friend who actually follows soccer, and maybe he'll forget you have no idea what you're talking about.

Femme Fatale
Dirty Habit (San Francisco, CA)
1 1/2oz Avua cachaca
1/2oz Ancho Reyes
3/4oz fresh lime juice
1/2oz coconut syrup
Shake and strain into a Collins glass.
Brian's prediction: Spain will beat Germany in the final.

Bafo de Tigre
Sable Kitchen and Bar (Chicago, IL)
2oz Novo Fogo cachaca
3/4oz Kalani coconut liqueur
3/4oz fresh pineapple juice
1/2oz fresh lime juice
2 dashes Bitter End curry bitters
Shake lightly, strain over crushed ice. Garnish with Team USA flag draped around the glass.
Mike's prediction: Mike dubbed John Stanton, his number two, to make his prediction. He chose a Germany-Argentina finale, with the Germans bringing it home.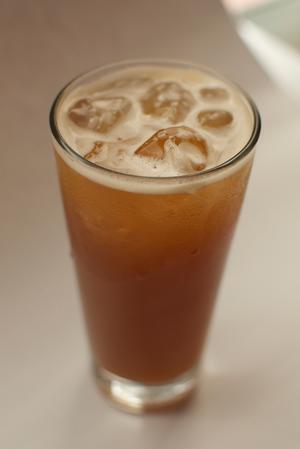 Bicycle Kick
Red Star Tavern (Portland, OR)
2oz Leblon cachaca
3/4oz fresh lime juice
1/2oz ginger syrup
1/2oz orgeat
Dash orange blossom water
Shake, serve in tall glass, and top with ginger ale.
Brandon's pick: Host country Brazil will come out on top.