You don't always get what you pay for at a beer shop -- sometimes, if you know what you're doing, you get more. Especially when it comes to quality. There are, in fact, world-class beers out there that sell for far less than they're worth. High-quality beers for medium-quality prices are gifts from the beer gods. But you have to know what to look for.
That's why we asked employees from some of our favorite beer stores around the country to tell us the best bargains from local, regional, and international breweries on the shelves in their stores. From 22oz bombers to affordable six-packs, these are the best deals on the racks.
Editor's Note: Prices will vary from place to place. Obviously.
Recommended Video
The Best (and the Rest): Best Easy Ramen Hacks and Winter Beers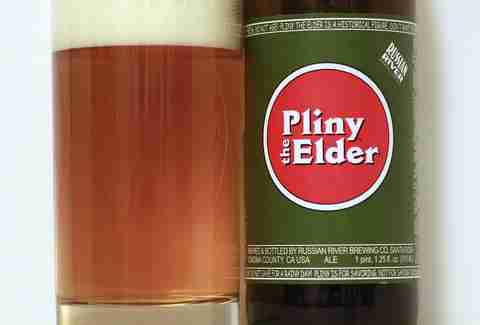 $6.50/pint
Double IPA, 8% ABV
Santa Rosa, CA
"One of the top-rated beers in the world is only $6.50 for a pint. [Whether we have it in stock is] hit or miss. We'll have it one day... and then it'll be gone [at the end of the day]." -- Josh Van Bruggen, Bottlecraft (San Diego, CA)
 
$9.99/four-pack of 16oz cans
Gose, 4.5% ABV
Morrisville, VT
"Lost Nation Gose is taking the Northeast by storm. A year ago it was only distributed in Northern VT, and now it's become regionally available in other markets. It's a refreshing, tart beer." -- Jason Dennis, Beverage Warehouse (Winooski, VT)
 
$10.20/six-pack of 16oz cans
Lager, 5.2% ABV
Framingham, MA
"It's a crisp, clean helles-style lager that comes in 16oz-can six-packs at a reasonable price. It's so easy to drink and well made." -- Matt Maguire, Social Wines (Boston, MA)
$9.99/six-pack of 12oz cans
Pale ale, 5.5% ABV
San Diego, CA
"This is constantly in my fridge. The Sculpin and variants are around $15 for a six-pack, but the Grunion is probably one of my favorites that they brew, and it's a 5.5% pale ale for just $9.99." -- Shaughn McCurdy, Zipps Liquors (Minneapolis, MN)
 
$9.99/four-pack of 12oz cans
Double IPA, 8.6% ABV
Memphis, TN
"It's a double IPA with an 8.6% ABV. There are four of them, and that's a lot of beer to take in. And it rings in at $9.99 -- I see a lot of lower-ABV beers with less to offer, being offered in the same format for a higher price.
"I think that's one of TN's best deals. A lot of times a four-pack is priced unreasonably because if it were in a six-pack, it'd be such an unreasonable price, no one would buy it. Four-packs have this air of exclusivity or higher quality about them, and that's why breweries package in this format. I like to see when craft breweries take that [four-pack] format as an incentive to offer beer at a reasonable price versus trying to project artificial value onto beer with a higher asking price." -- Hunter Hartman, Craft Brewed (Nashville, TN)
 
$8.99/six-pack of bottles
IPA, 7% ABV
Lakewood, NY
"I like its character -- it's a great IPA. It stands up to just about all the other IPAs in its class." -- Matt, State Line Liquors (Elkton, MD)
$5/22oz
IPA, 6.7% ABV
Portland, OR
"It's $5 for 22oz, but it's a really good beer. It's a fresh-hop IPA they do -- [the brewery] does a few different versions, but it's always available. It's a great value." -- Adam Hobbs, 1856 (Portland, OR)
 
$13/six-pack
IPA, 5% ABV
New York, NY
"The last two years saw the market flooded with subpar hoppy session beers that all came across as watery 'diet IPAs.' Junior is one of the gleaming success stories. It's deceptively drinkable for a hop-forward beer, comes in convenient canned form for easy portability, and is remarkably affordable for how delicious it is. I'm very excited to see what they start canning next!" -- Zach Mack, ABC Beer Co. (New York, NY)
 
$11.99/six-pack of 16oz cans
Pale ale, 5.75% ABV
Buena Vista, CO
"A GABF Gold Medal winner (2012) and World Beer Cup Silver Medal winner (2014) in six-packs of 16oz tall boys for about $12? What's not to love?" -- Joe-Michael Wright, Hugo's Colorado Beer and Spirits (Denver, CO)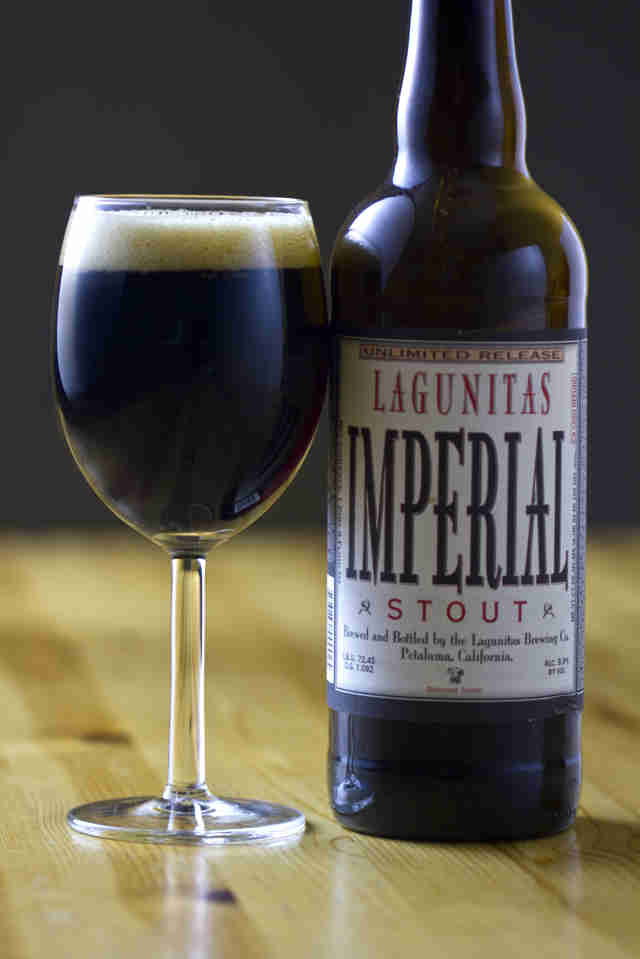 $4.99/22oz
Imperial stout, 9.9% ABV
Petaluma, CA
"All [of Lagunitas'] 22oz bombers are $4.99 with the exceptions of one-offs. Any year-round or seasonal release will be $4.99 for at least 22oz of at least 9% beer. That's a value you can't beat. That's like the craft beer equivalent of the 40.
"It's not a seasonal: it's a year-round beer, and for $4.99 clocking in at 9.9% alcohol, it's literally unbeatable. You can't possibly price beer at less than that price point without undermining your cost. They [must not] make much money on that bottle, at all. There's no way." -- Hunter Hartman, Craft Brewed (Nashville, TN)
 
$4.99/22oz
IPA, 7% ABV
St. Louis Park, MN
"Steel Toe Brewing is a brewery in St. Louis Park, a suburb here. They only make 22oz bombers, but they're super affordable -- $4.99 or less in most places. The IPA is called Size 7, a play on the whole steel-toe boot-size thing. It's arguably the best IPA in the Twin Cities market." -- Shaughn McCurdy, Zipps Liquors (Minneapolis, MD)
 
$7.99/six-pack of 12oz cans
Farmhouse ale, 5.1% ABV
New Glarus, WI
"We sell a ton of New Glarus. Spotted Cow is [its top seller]. They only make it for Wisconsin, and they'll never sell it to other states. A lot of people come here and look for it." -- Karen Greguska, Discount Liquor (Milwaukee, WI)
$3/16.9oz
Porter, 9.4% ABV
Witnica, Poland
"It's a Polish porter that's $3 for 500ml. It's kind of insane. Black Boss was recommended to me by a guy in a bottle shop in PA who said [a very dedicated group of drinkers who patronized his store] liked it because it was high ABV and low cost." -- Scott Douglas, Bruisin' Ales (Asheville, NC)
 
$9.99/four-pack of 16oz cans
Pale ale, 6% ABV
Chicago, IL
"It's a fantastic beer that's been getting rave reviews. People have been comparing it to [3 Floyds'] Zombie Dust. And for $9.99, it's a great deal." -- Eric Blythe, Bottles & Cans (Chicago, IL)
 
$5.49/11.5oz
9.5% ABV
Montreal, QC
"It's a coffee stout from Canada that's only $5.49 a bottle. It's absolutely outstanding, and it's a bargain for one of the top-five stouts in the world." -- Kristina Bozic, West Lakeview Liquors (Chicago, IL)
Sign up here for our daily Thrillist email, and get your fix of the best in food/drink/fun.
Lee Breslouer is a senior writer for Thrillist, and wishes Jack's Abby distributed to CO. Follow him to dream beers: @LeeBreslouer.