Shutterstock / Jennifer  Bui/Thrillist
Shutterstock / Jennifer  Bui/Thrillist
From more traditional sweet ciders all the way up to barrel-aged versions fit for the beer snob who said he'd never drink silly apples, the number of wonderfully alcoholic cider brands has doubled over the past four years. These 13 are the ones you need.
Crispin Venus Reigns
Colfax, CA
6.9%
Cider isn't just for apples, you know. This unique offering utilizes pears for its fruit juice before aging for more than two years in red-wine casks and getting finished with a touch of honey. As a limited release, it's hard to find a more unique take on the style. It's the first pear variety in Crispin's six-year-old barrel-aging program, and offers tastes of berry jam and cherries before you hit the charred oak and fruit notes of the red-wine barrel.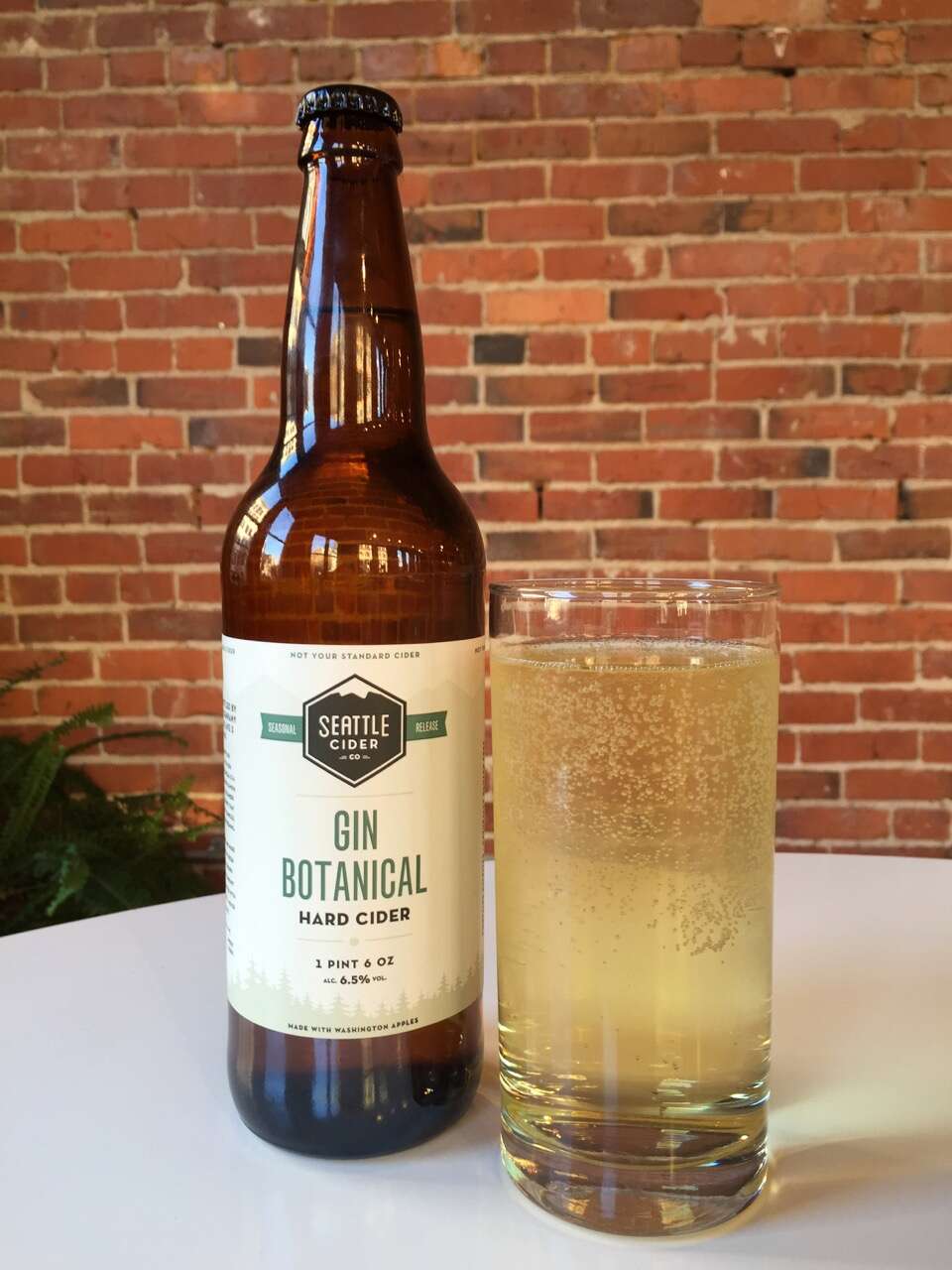 Seattle Cider Company Gin Botanical
Seattle, WA
6.5%
A cider so good, DRAFT Magazine named it to their list of "25 best beers of 2014." This cocktail-inspired number comes from the sister business of Two Beers Brewing -- which shows in the layered flavors you might expect from a barrel-aged beer -- and was fermented with spent gin botanicals, which gives it tastes of lemon, cucumber, juniper and, well, gin and tonic.

Foggy Ridge Serious Cider
Dugspur, VA
7%
Six different apple varieties have combined to win seven medals at state, national, and international competitions since 2008. Its crispness is balanced by a Champagne-y carbonation, and people who can taste things well might get some apricot, peach, or lime, even though it's only made with apples. Massive bonus: it pairs great with just about any fried food.
Bellwether Hard Cider Liberty Spy
Trumansburg, NY
6.8%
Located in the heart of the Finger Lakes -- an area of upstate New York known for its long winters, apple orchards, and high-schooler jokes about its lakes -- Bellwether combines the apples Liberty (sharp sweetness) and Northern Spy (tartness) to find a mix between semi-dry and semi-sweet. A great introductory cider for newbies, it has a richer body than most.

Colorado Cider Company Grasshop-ah
Denver, CO
6.95%
Since apparently IPAs are popular, ciders are getting hopped too. One of Colorado Cider's more sought-after concoctions, this one features a combination of Palisade, Mt. Hood, and Crystal hops that complement a hit of lemongrass.
Millstone Cellars Cobbler
Monkton, MD
8%
Known for their unique take on the category, Millstone hand-presses and barrel-ages "rustic" farmhouse ciders more commonly found in Europe. Cobbler takes this effort a step further -- after aging in casks, it's blended with bourbon barrel-aged peach wine. You'll surely taste that, but expect some vanilla from the barrel, too.

B. Nektar Meadery Zombie Killer
Ferndale, MI
5.5%
The cider that's way more delicious than a crossbow arrow. B. Nektar Meadery makes, well, mead, but Zombie Killer gets its base cider mixed with honey and tart cherry juice, to live up to the name.
J.K.'s Scrumpy Orchard Gate Gold
Flushing, MI
6%
Scrumpy's has been made since the 1850s and sticks to the basic recipe of pressed apple juice and yeast. It's even organic! Organic was so hot in 1850. What's Scrumpy? A slang term for cider from England. Go tell someone that.

Bold Rock Virginia Apple
Nellysford, VA
4.7%
One of the fastest-growing cideries on the East Coast, Bold Rock can now be found in parts of Pennsylvania down to North Carolina. Expect that distribution to grow when it opens a new facility in Mills River, NC, the same city as Sierra Nevada's East Coast brewery. Virginia Apple is all about its home state, though, using VA-grown, tart Granny Smiths.
Citizen Cider Unified Press
Burlington, VT
6.8%
This flagship comes from a Vermont company that sources apples from Middlebury, VT, which give it a tartness to sit alongside some vanilla and pear -- don't expect the artificial sweetness you might find in more macro iterations.

Angry Orchard Hop'N Mad Apple
Cincinnati, OH
5%
The latest offering from Boston Beer's Angry Orchard (stop stealing its apples, you meddling kids!!) is geared toward those hopheads too. Dry-hopped, it employs Strisselspalt from France and Galaxy hops from Australia to add beery layers of flavors like pineapple and mango.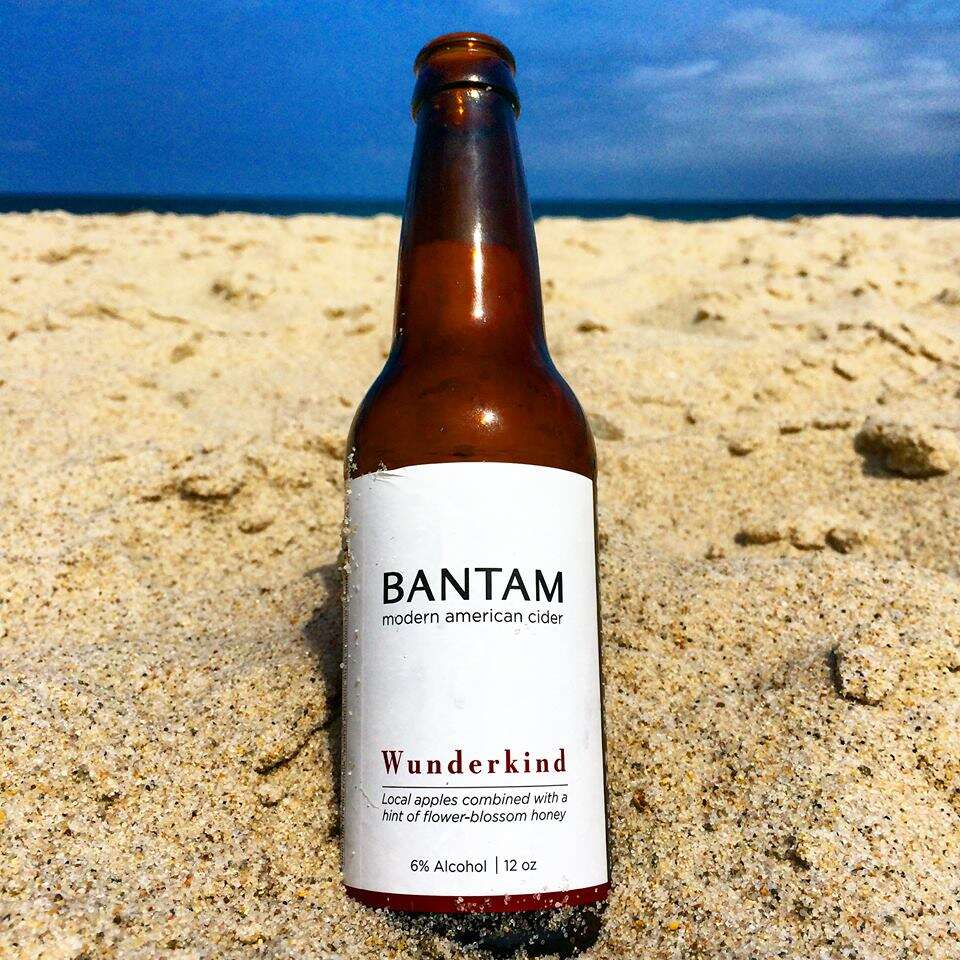 Bantam Cider Wunderkind
Somerville, MA
6%
Labeled as a "Modern American Cider," this Massachusetts product combines sparkling wine yeast with New England apples to provide solid apple flavor with jabs of honey and even caramel.

Sonoma Cider The Anvil
Healdsburg, CA
6%
What the hell can't they bourbon-age? Not cider, apparently. (Sorry about the double negative.) Sonoma's Anvil does just that while respecting its apple base. Butterscotch, vanilla, and honey greet you, before some oak and apple round it out.
Bryan Roth is definitely sober when writing for his award-winning blog, This Is Why I'm Drunk. Find him at @bryandroth for general ramblings and thoughts about the beer industry.