All photos by Lee Breslouer
All photos by Lee Breslouer
Watermelon is an aphrodisiac. How do we know? Noted scientist Beyoncé once wrote that she'd been "drinking watermelon", and later in her studies we learn she engaged in intercourse. We know that correlation does not imply causation, but we figured it was worth a shot to see if watermelon juice was an aphrodisiac -- but more importantly, to see if it tasted good.
Here are our findings: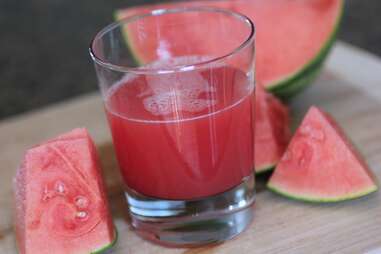 First impressions
There are three simple ingredients in the vowel-allergic WTRMLN WTR: watermelon flesh, watermelon rind, and lemon. It pours an even deeper red than any watermelon you'd see in the wild, and the scents coming off of the juice were refreshing. You can even smell the rind -- it was like what your nose experiences when you're biting off that last bit of watermelon next to the rind.


Drinking the watermelon down
It tastes even better than it smells. The lemon flavors don't come through very strongly, but we imagine it's just meant to brighten the earthy notes you get from the rind. I happened to drink some after a workout, and it worked great as a thirst quencher. As it turns out, the company that makes it says the drink contains Citrulline, which they claim also aids in muscle recovery.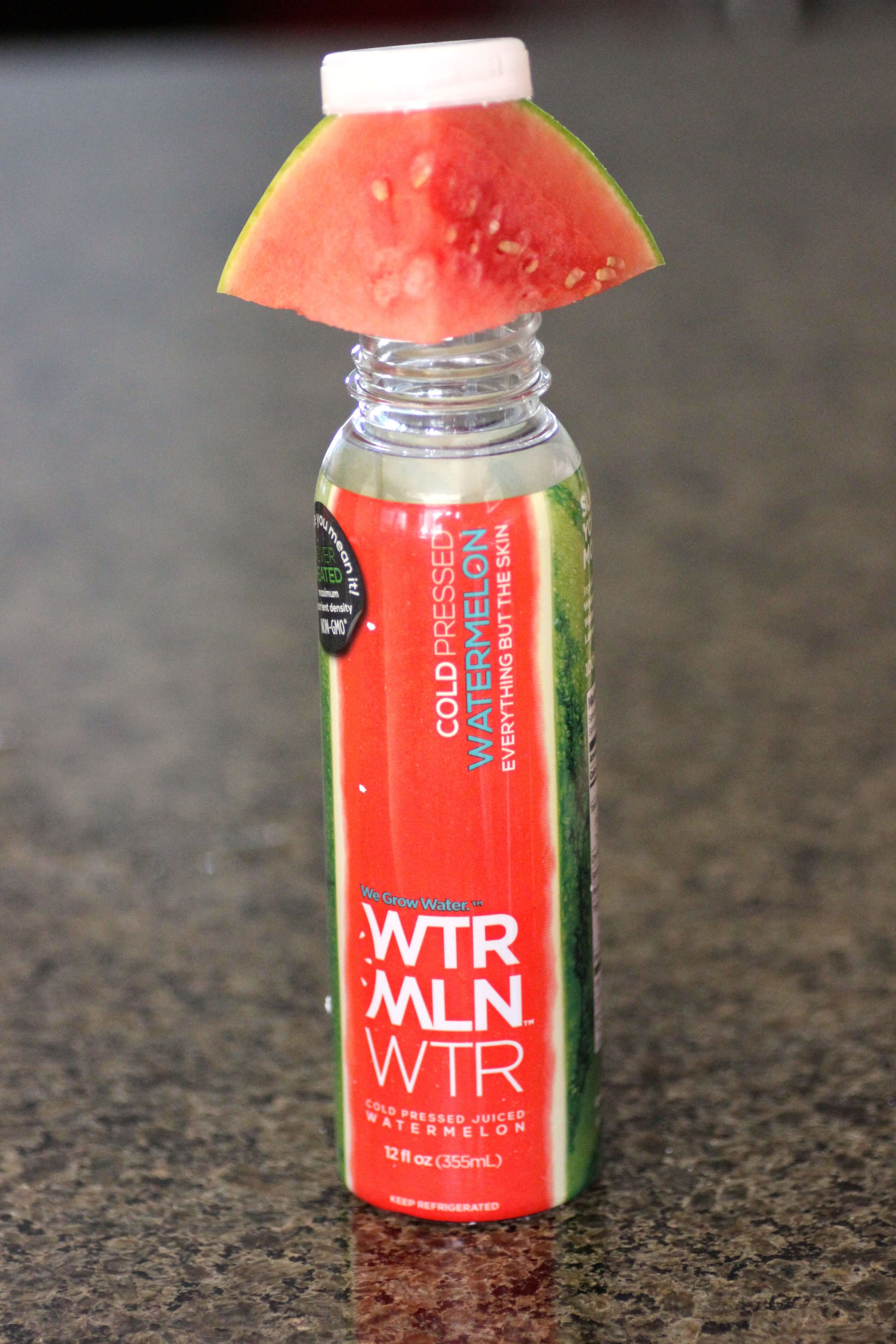 Conclusion
Cold-pressed juices aren't cheap, and this is no exception: Each bottle is $6 from their store. But you can drink it over the course of a few days before it turns bad, and I didn't finish any of the bottles I had on-hand in one sitting. In fact, I even used it as a mixer for booze -- and it mixes like a champ. It's a versatile, delicious (even healthy!) drink I can wholeheartedly recommend.
Is it an aphrodisiac? I didn't experience any extraordinary side effects. And Beyoncé seemed to be pretty tipsy during that aforementioned song, so maybe her sexual exploits were due in part to the booze, and maybe they were due to the watermelon.
Unlike other sexual aids, you probably don't have to ask your doctor if WTRMLN WTR is right for you. We reckon it is.
Lee Breslouer writes about food and drink for Thrillist, and could go for a watermelon margarita right about now. Follow him at @LeeBreslouer, because you can't make up a name that good.