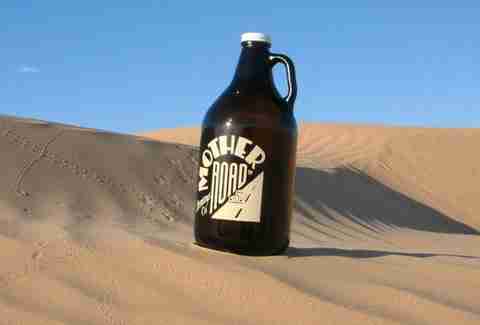 Arizona
Mother Road Brewing Co. (address and info)
Flagstaff
Top-rated brewery: Four Peaks Brewing Co.
It's no secret that there's plenty of good beer in AZ, but not many distribute their wares (we're looking at you, Papago and Fate). Mother Road, opened in 2011 in a former laundromat, is our pick for its killer Tower Station IPA, the 100-IBU black IPA Lost Highway, and the eminently drinkable Gold Road kolsch, which is tailor-made for those blazing-hot Arizona days. Hell, or mornings if it's a weekend. Or Monday. How else are you supposed to get through the week?
Arkansas
Core Brewing Co. (address and info)
Springdale
Top-rated breweries: Diamond Bear Brewing Co., Ozark Beer Company
Many brewpubs are content to can or bottle one or two of their most popular beers and call it a day. Not Core, which operates five pubs in AR, and a separate brewery taproom where all the good stuff gets bottled and canned. It seemingly packages its entire lineup. Everything from the spring seasonal toasted coconut ale to the year-round ESB finds a home in one of those vessels. And because the brewery's a mere 20-minute drive from the Razorback campus, the Arkansas Red amber's availability is clutch in a tailgate. Drinking it practically comes with a legal requirement to shout "woo pig sooie!" at an earsplitting volume.