Beers Brewed for (Hip) Hop Heads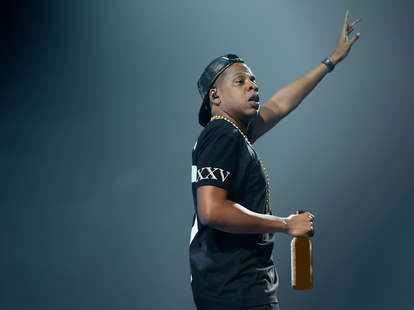 Adam Bettcher/Collection/Getty Images (edited)
Adam Bettcher/Collection/Getty Images (edited)
If you think about it, hip-hop and craft beer have a lot in common. Both industries grew out of a need for something different, a creative outlet that goes against the mainstream grain. Both were built on the backs of passionate crazies that gambled on talent and drive to make it big. Both operate with a devil-may-care, anti-establishment attitude that thrives on constant innovation. That, and all of them just love getting turnt.
There's only one difference -- rappers are, by definition, straight ballers while brewers are massive, undeniable nerds. That's why a handful of these boozy fanboys have been brewing up bomb-ass hip-hop-inspired beers in honor of their cooler, badder older bros. So turn the music up, turn the lights down, and get in your zone with one of these kindred spirits.
I Miss the Old Kanye (Mr. West)
Hopvine Bling (Drake)
Moneytree$ (Kendrick Lamar)
Stillwater Artisanal Ales
Baltimore, MD
Former DJ and current Stillwater brewmaster Brian Strumke loves his hip hop, evidenced by his growing lineup of rapper-inspired brews. The latest, I Miss the Old Kanye, is an Imperial Brett Porter meant to evoke all 23 of Dr. Pepper's flavors. The B'more brewery has also put out a tangy, Drake-centric Berliner Weiss called Hopvine Bling and a lemony Gose in praise of Kendrick Lamar, ya bish.
So Fresh & So Green, Green (Outkast)
Terrapin Beer Co.
Athens, GA
Terrapin throws the A a big "Hey Ya!" with this Outkast tribute, an oh-so-juicy seasonal IPA brewed with freshly picked whole cone hops.
Bees in the Trappe (Nicki Minaj)
Grimm Artisanal Ales
Brooklyn, NY
There's nothing nasty about Grimm's aromatic Belgian-style tripel, sweetened with a heaping dose of clover honey and fermented with herbaceous trappist yeast. Boozy yet deceptively drinkable, a hundred mothafuckas can't tell this brew nothing.
Positive Contact (Dan the Automator)
Dogfish Head Craft Brewery
Milton, De
Dogfish collab'd with the legendary hip-hop producer to make this 9% cilantro- & cayenne-spiked beer-cider hybrid back in 2011. Tart and fruity, Positive Contact stands proud as the only rap-inspired member of the brewery's esteemed Music Series.
All Green Everything (Jay-Z)
Other Half Brewing Co.
Brooklyn, NY
Other Half's Brooklyn-born Triple IPA comes correct with enough citrusy hop action to sufficiently run this town. And at 10.5% ABV, you best believe it packs heat like the oven door.
Weisse Weisse Baby (Vanilla Ice)(duh)
Westbrook Brewing Co.
Mount Pleasant, SC
This Berliner Weissbier is as light and refreshing as lemonade on a summer day, as bubbly as a fine Champagne, and as sour as Vanilla Ice's legacy.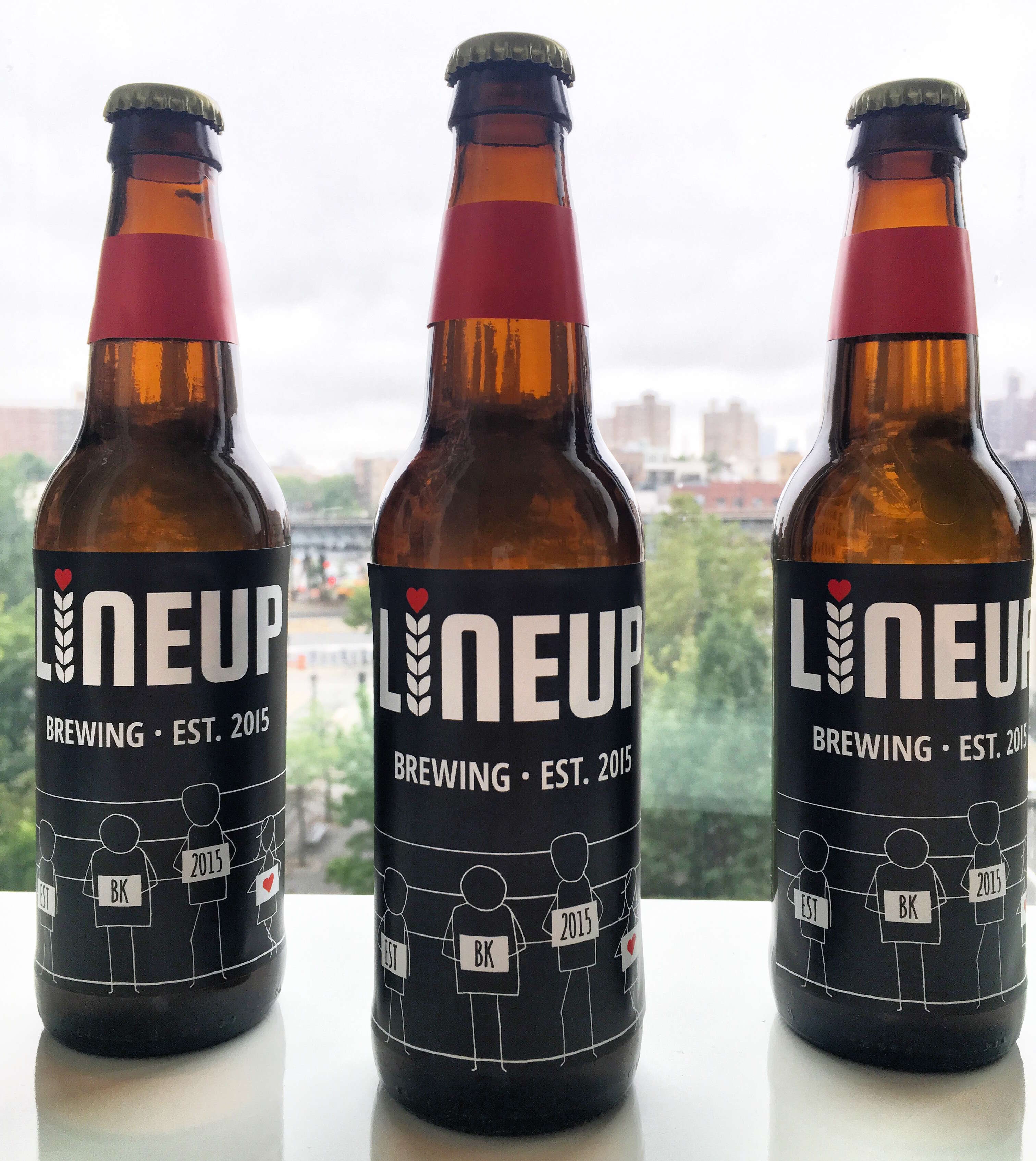 Biëryoncé (Beyoncé)
Lineup Brewing
Brooklyn, NY
This Queen B-inspired German pils is brewed with floral, slightly spicy Hallertau hops and pours crisp, clean, and, of course, flawless.
No Collar (Chance the Rapper)
Goose Island Beer Co.
Chicago, IL
The Chi-town craft giant dropped Chance's easy drinking, pleasantly peppery helles lager exclusively for 2016's Pitchfork Music Festival. This one-off brew may have only been a summer friend, but you never know -- if the praises go up, Goose Island might just send some blessings on down.
Ghost Face Killah (...Ghostface Killah)
Twisted Pine Brewing Co.
Boulder, CO
Twisted Pine's 5.2% ABV Wu-Tang nod is loaded with six different mind-numbingly hot peppers including jalapeño, serrano, habanero, and the eponymous ghost chili. Much like the GhostDeini himself, this one's not for the faint of heart.
Sign up here for our daily Thrillist email, and get your fix of the best in food/drink/fun.
Meredith Heil is a staff writer for Thrillist. Truttin', outtin', need to be a model, now you can catch her giving hickeys to beer bottles -- get it, cause she's kissing the neck, giving a heck for whether or not you give her respect. Step to @mereditto.