The Next Fernet: 8 Spirits Poised for Craft Cocktail Dominance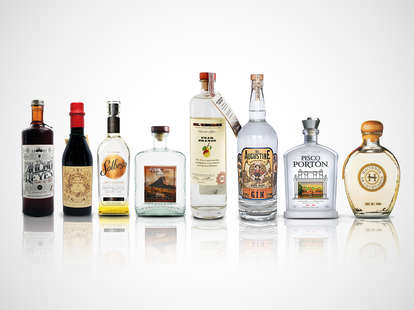 Solbeso/Pisco Portón/Cielo Rojo/Hacienda de Chihuahua/Ancho Reyes/St. Augustine Distillery/Carpano/St. George Spirits
Now that craft cocktails are the norm, drinkers are more willing and excited to step outside of their comfort zone. How the hell else do you explain the explosion of drinks with unlikely favorites like fernet or St. Germain, which have risen from obscurity to mainstays of glasses in hipster bars and upscale joints alike? (No. We're not talking about Malört.)
But what's the next spirit ready to rise from obscurity and onto the top shelf? To find out, we asked bartenders from throughout the nation. And no, Malört still isn't happening... yet.
Solbeso
Solbeso is made from the fermented fruit left over from the production of chocolate, which is distilled near the major cacao growing regions in South America ."They harvest the beans and leave this highly fermentable fruit that usually is thrown away," says Bill Brooks, beverage director at New York's Cannibal. "I love the story behind it, and the fact that it is a beautiful slightly funky spirit."
Brooks has tried Solbeso in everything from a mai tai and Singapore sling to negroni just to see how it interacted with "traditional" spirits. "Always talk to your friendly neighborhood bartender. Chances are, they can give you a lot of advice and point you in the right direction so you don't have to play guinea pigs with your friends at the next BBQ."
Pisco
Peruvian pisco has been steadily on the rise, often seen in the form of Collins-style cocktails and sours due to its versatility. "It can be mixed with almost anything, and the pisco sour remains a very popular drink," says Eric Carasella bartender at Plancha Restaurant in Orlando, FL. The high-proof, crisp brandy is also big in swizzles and smashes due to its versatile profile. Basically, you can put it in anything -- or mix it with nothing -- and it'll be delicious.
Bacanora and Sotol
"I think spirits such as Bacanora and Sotol are going to be the next big thing," says Brooks. "They are kissing cousins of mescal and tequila, and are finally getting their day to shine." He believes bartenders are going to start getting adventurous with these wilder, funky, Mexican spirits that hold similar flavors to tequila, but with subtly different accents. Kind of like the regions of Mexico itself.
Ancho Reyes
Ancho Reyes, the ancho chile liqueur, offers a unique and authentic Mexican spice and warmth to cocktails and has become a favorite for bartenders who want to spice up their cocktails. "It is a great way to add complexity to a mixed drinks ,and at 80 proof, it can also stand up on it's own as a shot with an ice cold Mexican beer," says Drew Sweeney of New York's Bodega Negra.
St. Augustine gin
Many bartenders are falling in love with artisanal gins like St. Augustine. "The quality distillation process leaves the aroma and palate driven by zesty citrus," says Anna McElroy, bartender at Orlando's Capa. The Distillery just celebrated its first anniversary with a third gold medal, so expect this gin to become a back bar staple, taking things as simple as a G&T to bold new levels.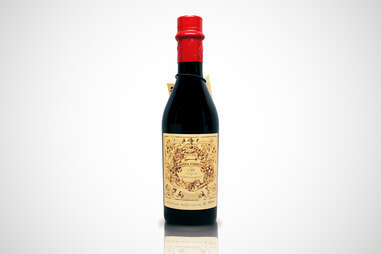 Carpano Antica vermouth
"Vermouths are really gaining in popularity", says Angela Daniel, Bartender at Edge in Denver, CO, while praising this sweet variety. "Our young bartenders know how to use them and have come up with creative cocktails to include vermouth, such as our version of the negroni."
St. George fruit brandies
Many bartenders anticipate that we will start to see fruit brandies, like those from St. George popping up on cocktail menus around the country. "They add so much flavor without diluting the ABV, making them perfect as a cocktail mainstay," says McElroy. It's true what they say about brandy… such a fine girl.
Sign up here for our daily Thrillist email, and get your fix of the best in food/drink/fun.