Rest assured this list is not IN-COM-PLETE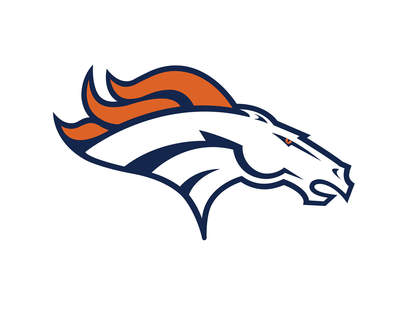 ATLANTA, GA Rose and Crown Tavern 1931 Powers Ferry Road (770) 933-5595 www.RoseAndCrownTavern.com Broncos Cred: 20 to 30 fans regularly Best Sellers: Stella, Bud Lite; wings, nachos
AUSTIN, TX The Local Pub & Patio 2610 Guadalupe (512) 478-2337 www.TheLocalPubAndPatio.com Broncos Cred: Fan chants along with those in the stadium Best Sellers: Coors Lite; hot dogs, chili dogs
BOSTON, MA Boston Beer Garden 734 E Broadway (617) 269-0990 www.bostonbeergarden.com Broncos Cred: Games by request
CHICAGO, IL The Irish Oak 3511 N Clark St www.irishoak.com
DALLAS, TX Sharky's North Dallas 17453 Preston Rd (972) 713-0201 www.SharkysNorthDallas.com Broncos Cred: Location for team Meetup group; Jell-O shots after the first touchdown
DETROIT, MI Buffalo Wild Wings Bar & Grill 280 W. 9 Mile Rd. (Ferndale) (248) 744-4470 www.BuffaloWildWings.com Broncos Cred: NFL Sunday Ticket Best Sellers: Apple Orchard; wings
LAS VEGAS, NV Roadrunner Saloon 9820 W. Flamingo Rd. (Spring Valley) (702) 243-5329 www.RoadRunnerLasVegas.com Broncos Cred: Giveaways and crowd chants Best Sellers: Dos Equis, wings, burgers
LOS ANGELES, CA Brennan's Pub 4089 Lincoln Blvd., Marina Del Ray www.BrennansPub-LA.com Broncos Cred: Location for local team Meetup group
MINNEAPOLIS, MN The Lyndale Tap House 2937 Lyndale Avenue South (612) 825-6150 www.TheLyndale.com Broncos Cred: Shots after each touchdown Best Sellers: Miller Lite and Fulton
NEW YORK, NY Butterfield 8 5 East 38th Street (212) 791-9484 www.Butterfield8NYC.com Broncos Cred: Sound for all Broncos games, Broncos decorations, and a Petyon Manning jersey raffle. Best Sellers: Bud Lite and wings.
PHILADELPHIA, PA Jon's Bar & Grille 300 South St. (215) 592-1390 www.JonsBarAndGrille.com Broncos Cred: NFL Sunday Ticket.
PORTLAND, OR On Deck Sports Bar And Grill 910 NW 14th St. (503) 227-7020 www.OnDeckSportsBar.com Broncos Cred: NFL Sunday Ticket
SAN DIEGO, CA Chief's Burgers and Brew 124 Lomas Santa Fe Drive #108, Solana Beach www.ChiefsBurgersAndBrew.com
SEATTLE, WA Le Bon Ton Roule 4332 Leary Way NW www.LeBonTonToule.com
WASHINGTON, DC Cleveland Park Bar & Grill 3421 Connecticut Ave NW www.CPBarGrill.com
Where do you watch the Broncos? Let us know in the comments or shoot us a tip. Go orange!