Finding the next beer to pour down your gullet could be as easy as selecting the beer with the prettiest label, but instead we consulted with a guy who knows beer inside and out: Ben Kehs, a brewer for Oregon's venerable Deschutes Brewery. He brews from a Portland pub location that developed the top-selling Fresh Squeezed IPA (it recently outsold Mirror Pond, somehow) -- a standout from its Bond Street Series of beers. In fact, the entire suite of brews is worth checking out, as it includes the experimental Hop Henge IPA, the fresh-hop Chasin' Freshies, and the 70-IBU Pinedrops IPA -- all of them wonderful. Kehs, lucky man he is, has access to them all. When he's not drinking Deschutes, though, here's what's in his glass.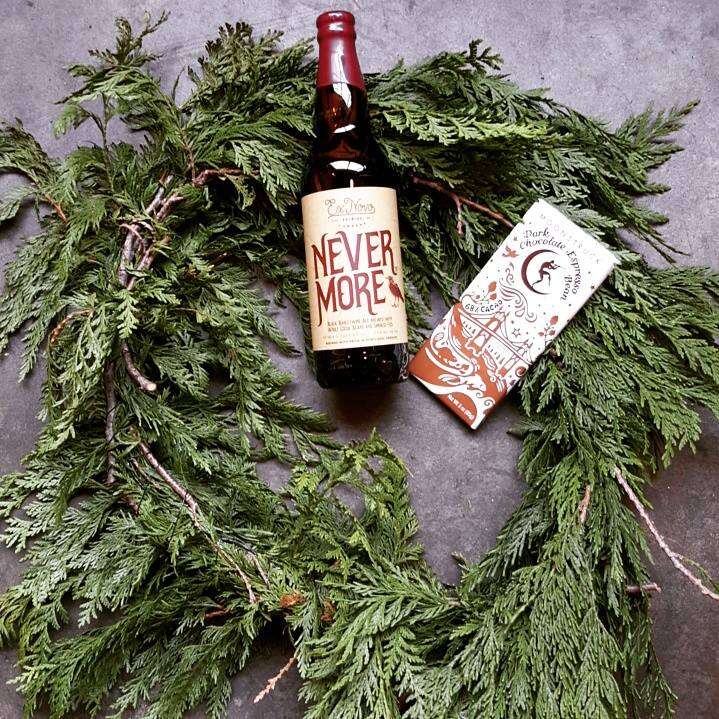 Barleywine, 12.5%
Portland, OR
"Ex Novo is a nonprofit brewery here in Portland that started up a little over a year ago, and it's been making tremendous beers. Its brewmaster was a brewer here at the Portland pub shortly after we opened in 2008, and he's been doing a great job. Nevermore's a black barleywine that uses cocoa nibs from Moonstruck Chocolate and figs smoked in their kitchen. It's really well balanced and has a dark color, but you don't pick up roast character. It's got that barleywine maltiness and a dark color without too much roast. The really great thing about the beer is the spice level of the chocolate and figs is just enough to be a part of the whole without standing out too much."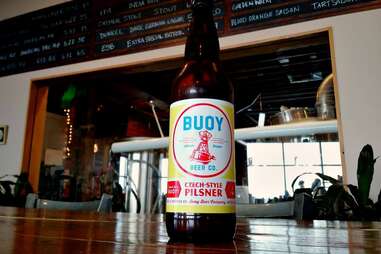 Pilsner, 6.2%
Astoria, OR
"Buoy's out in Astoria on the coast and are a smaller, newer brewery that've been around for a couple of years now. They do such a great job with a lot of their beers. Its Czech Pils is a great interpretation of a classic style that everyone can identify with and has a lot of respect for -- it's a tough beer to brew. All these beers [I've selected] have a common thread of a really good execution of balance. I had one of these beers in my fridge until last night, and now I've gotta replenish it."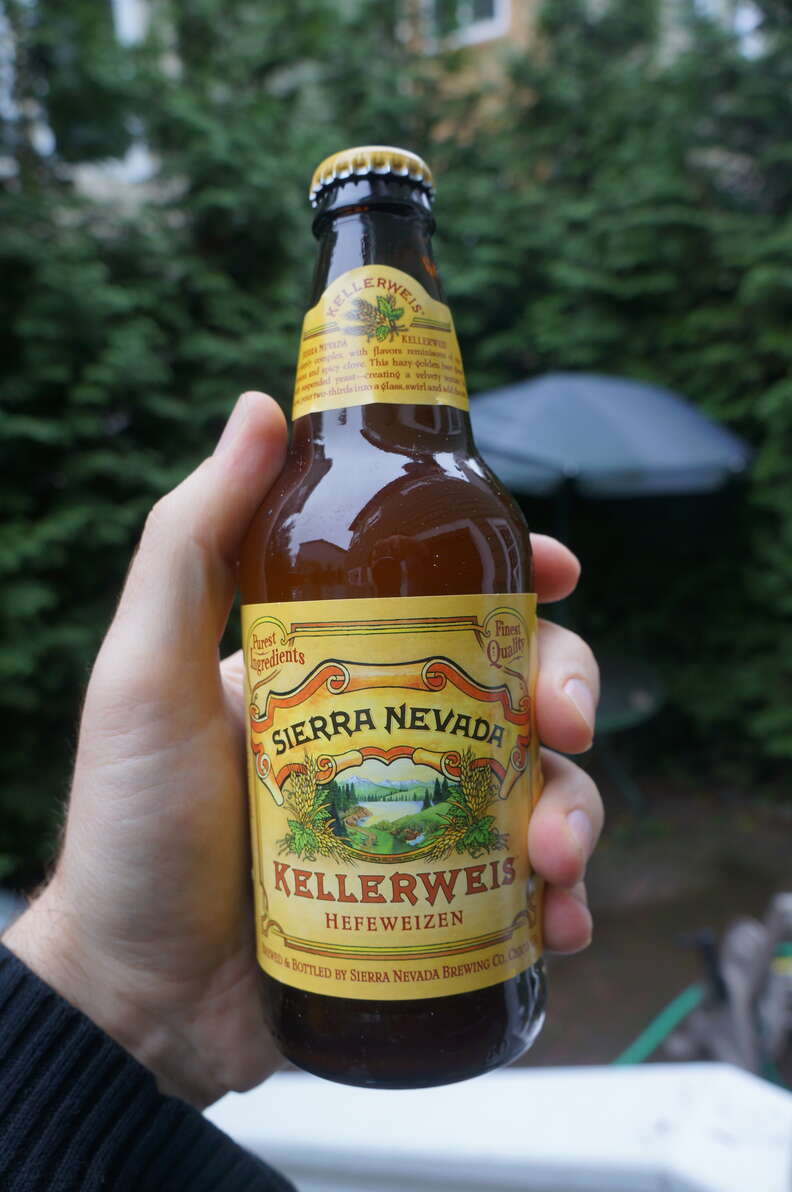 Hefeweizen, 4.8%
Chico, CA
"That's another one where my wife and I always feel like we have to have one in the fridge. I definitely refer to it as a desert island beer."
IPA, 7%
Galesburg, MI
"[This beer] is a specialty for us because Bell's doesn't typically distribute to Oregon. Recently a couple of pallets showed up and I got the word, so I headed to Belmont Station and picked up a handful of six-packs. Two Hearted is such a great, well-balanced IPA, and it always blows me away that the beer is 100% Centennial hops. This day and age it gets overlooked sometimes how important it can be in an IPA. That beer does Centennials so well. It brings out that grapefruit and pineyness, and it's still a supremely drinkable IPA. Especially because we don't get a chance to get it too often -- it's a treat."
Sour, 5.8%
Berkeley, CA
"A buddy of mine gave this to me as a gift. It's a golden sour with peaches, cinnamon, and vanilla bean, and it's mind-blowing. Such a great execution of Brett, and the acid composition is nice, as well. I think they mention on the side of the bottle [that the beer suggests] peach cobbler with the cinnamon and vanilla bean -- it's a couple of spices you wouldn't expect to find in a sour beer, but it's balanced so perfectly. And it goes so well with the beach. Wish I had another bottle!"
Sign up here for our daily Thrillist email, and get your fix of the best in food/drink/fun.
Lee Breslouer is a senior writer for Thrillist, and needs to go to Berkeley soon. Follow him to dreams: @LeeBreslouer.