It can be tough to talk about "experimental" wine methods without being the dullest person at a dinner party. Technically, the slightest agricultural moves can be revolutionary, but few people want to hear about exciting new soil developments. 
Still, even the most casual wine fan will want to hear about these seven mavericks. They're throwing cases in the harbor, taking operations underground, and injecting their vintages with weed. Bring them up the next time your snobby friends start droning on and on about acidity.
Gustavo Gonzalez
Find him at: Mira Winery
Though Aquaoir sounds like the name of a men's drugstore fragrance, it's actually the name of a series of wines from Mira. These are no ordinary bottles -- Aquaoir is an attempt to mimic the shipwrecked wine bonanza. Only, since winemaker Gustavo Gonzalez isn't big on crashing boats for sport, he submerges cases in the Charleston Harbor.
The first four cases of 2009 Cabernet Sauvignon were under water in the harbor for three months in 2013, and later went on sale. People loved the stunt, so Gonzalez submerged even more wine for longer stretches. Every time, he found the water aged the wine at a more rapid rate. The Aquaoir experiments are still ongoing, but keep an eye out for the next batch.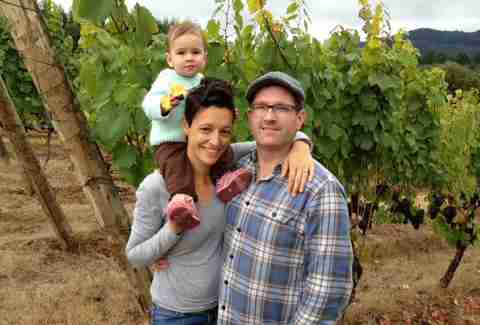 Scott and Dana Frank
Find them at: Bow & Arrow
Bunkers have historically been full of food rations, gas masks, and secret government money, but in this case, they're full of booze. In 2013, Dana and Scott Frank moved their winery into the subterranean garage of The Bindery building in Portland. They were inspired by the French, who historically stored wine in underground caves to keep it cool. This city "cave" provides them with 4,800ft, although they generously share the space with other wine labels, like Rose and Fern. As The Oregonian pointed out, Bow & Arrow may be the only commercial urban winery in America that's completely underground.
 
Kale Anderson
Find him at: Pahlmeyer Wine
A few years back, Pahlmeyer's winemaking whiz Kale Anderson noticed that one section of the vineyard was producing disappointing grapes. He already knew that vines exposed to less irrigation tended to produce better fruit, so he decided it was time for a drought. In a big middle finger to Mother Nature, he induced one himself by covering the entire vineyard in tarps. They were laid between every row and held in place with sandbags so that, when the rains came, all the water pooled and slid away from the vines. The experiment had all the desired effects, and now, Anderson's stunt could mean exciting things for both the wine industry and water conservation.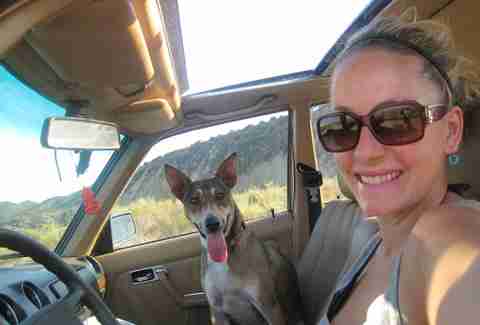 Angela Osborne
Find her at: A Tribute to Grace
Angela Osborne frequently appears on "winemakers to watch" lists for her superior Grenache, but her unconventional techniques aren't what you'd expect from a wildly successful entrepreneur. For example, she's known to pick and rack (if you're not a wine nerd, that basically means filter) according to the moon cycles. She also still insists on pressing the old-fashioned way -- by stomping the grapes with her feet. In true free-spirited form, she calls it "Grace Dancing."
Matt Baldassano
Find him at: Village Winery Club
New Yorkers pride themselves on their ability to cram all their possessions into apartments better suited for teacup pigs. Matt Baldassano should probably get the keys to the city, though, because he's managed to fit an entire winery into his East Village one-bedroom. Inspired by his winemaking grandpa, Baldassano (he's the one on the right) started making bottles himself over a decade ago and later launched Village Winery Club from the comforts of his own home in 2011. Although this is his baby, Baldassano relies on other members of the club to assist in crushing grapes, fermentation, racking, and bottling. If doing any of that in a random Manhattan apartment appeals to you, check out the membership deals here.
 
Lisa Molyneux
Find her at: Greenway Compassionate Relief
You might've heard tell of Melissa Etheridge's weed wine, but, much like Queen Elizabeth II or The Wizard of Oz, she's more of a figurehead. The lady actually making the cannabis-infused vino is Lisa Molyneux, the founder of dispensary Greenway Compassionate Relief.
She started making THC-laced wine just on the side for friends, but quickly got serious about the burgeoning weed wine scene. As Vice detailed, her process involves buying the juice from a central California vineyard, getting it in her French oak aging barrels at home, and adding her homegrown and cured buds. The finished, Etheridge-endorsed project is small batch for the time being and not cheap at $420 (#blazeit) -- plus, given Greenway's current location situation, it's probably on hold for now. But here's hoping it eventually gets to the masses.
Sign up here for our daily Thrillist email, and get your fix of the best in food/drink/fun.
Kristin Hunt is a staff writer for Thrillist, and now plans to convert her apartment into a winery. Follow her to crates of grapes at @kristin_hunt.